3×1 is the third brainchild of founder Scott Morrison, preceded by Paper Denim & Cloth and Earnest Sewn. Launched in 2011, their brick and mortar store is in New York's SoHo neighborhood, right on Mercer Street.
You may have heard of 3×1's bespoke program — loved by athletes and sartorialists who love having the perfect fit.
Other than their custom denim — which is catered to men — 3×1 also runs a successful women's business. Their aesthetic remains true and classic, with comfortable fabrics, and attention to detail that makes their denim remain consistent and popular.
Based on retailer reviews, 3×1 has gotten positive reviews, with a lot of their items already being sold out on many websites.
Their stretch fabric items seem to be running a little large for the majority of the wearers, while their less stretchy denims fit true to size or a bit snug. Keep in mind, people who are not used to 100% cotton may not realize how unforgiving the fabric can be on body, especially for long-wear.
When shopping for denim, especially online, make sure you carefully read the content of the fabric and how the brand describes the pant. Key words like traditional, authentic, or classic usually give you the inclination that the fabric has very minimal stretch and retention, therefore you can make the judgment of how to size your purchases, depending on how you like your jeans to fit.
For most non-stretch, or 2% stretch denims, keep in mind that while it will be a tighter fit when you first put them on, these will mold to your body and relax after multiple wears. 3×1 offers a great selection of raw, natural selvedge jeans for men and women and this rule is no exception to their assortment of traditional jeans.
3×1 Fit Guide
In a world FILLED with denim brands that seem to be created every single day, it's hard to stay original and relevant without being overly gimmicky or hard to wear. This is where 3×1 really stands apart from the rest. Their jeans always have small nuances and details that wearers can and should appreciate. Their J-stitch shape, their thread and needlework, their quirky pops of details such as a 3M reflective striping are all unique and different without feeling contrived or over the top. It's a great brand that ensures your final looks are original and different. It's worth the price if you value originality with a classic finish.
The offered range within their women's collection is wide without being overwhelming or lost in translation. Their brand identity is strong with their clean, New York aesthetic, while effortlessly blending vintage inspired details that flow naturally into a modern and classic vibe.
Premium denim should be money well spent, making sure you are purchasing something of value and worth. 3×1 and their designs seem to keep this in mind and don't give you a lazy product, but rather a final piece that is well thought out and designed with the wearer in mind.
Their new collaboration with Joe Doucet Jean is forward and current and definitely worth checking out.
Are 3×1 worth the price
Our favorite black jeans and a little about what makes each special…
3×1's Best Black Jeans
1/11

The latest chapter in the denim story, 3×1 was created in New York's Soho district. The brand focuses on exquisite quality and integrity. These …
---
2/11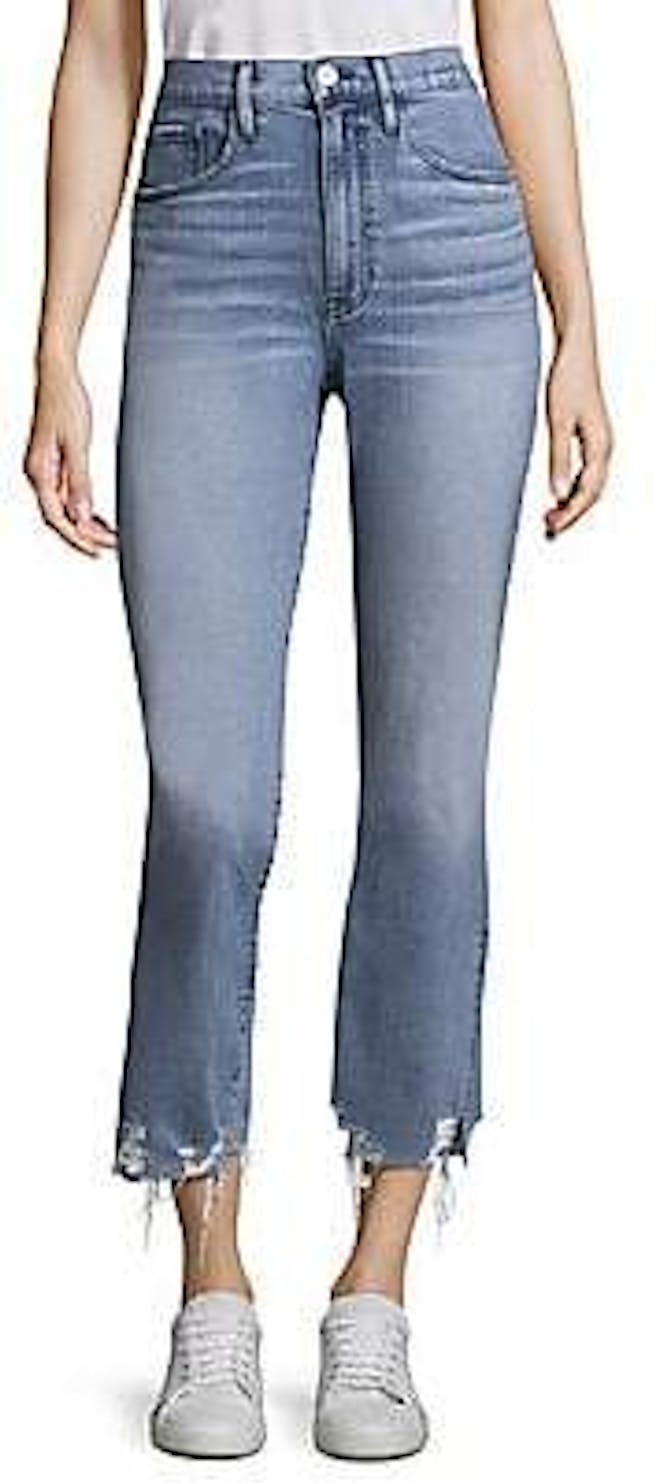 High rise cropped jeans with raw edges and split hem Belt loops Five-pocket style Zip fly with button closure Faded details Shredded hem Crop, f…
---
3/11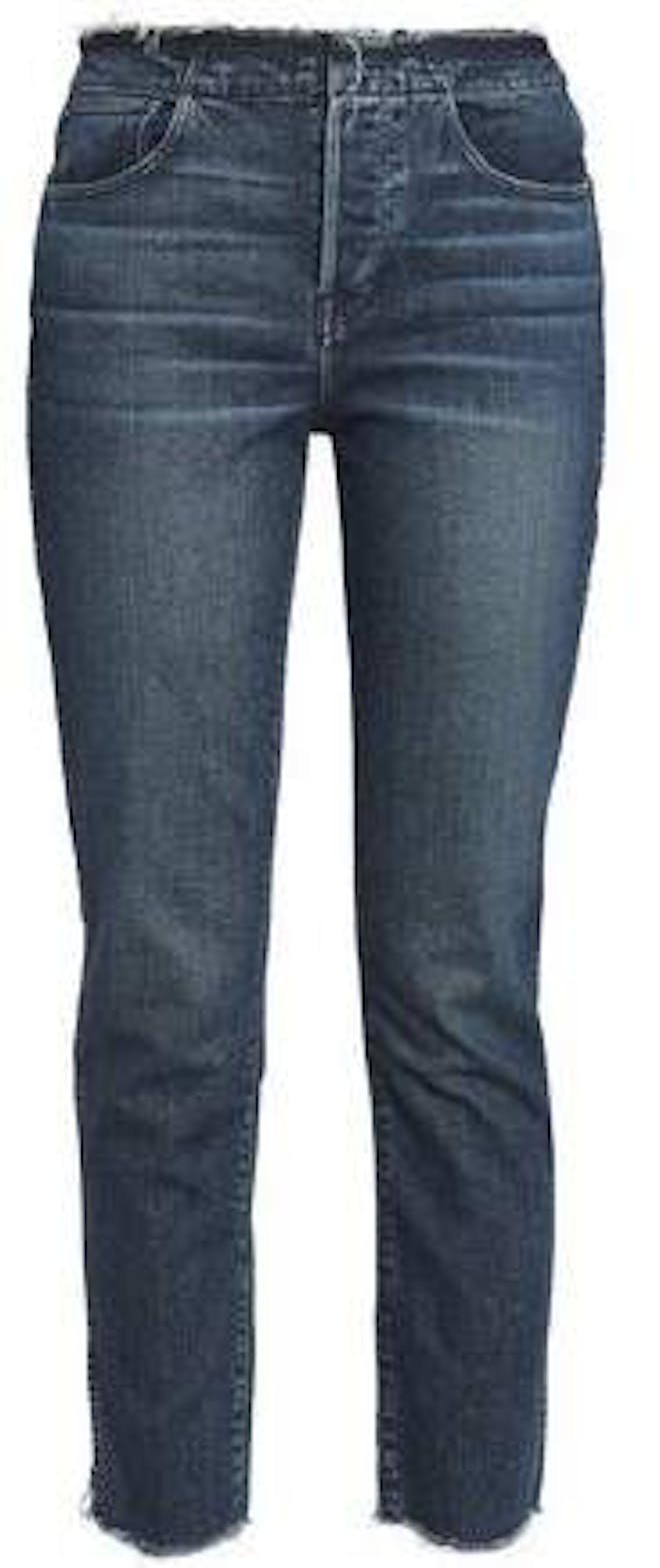 Faded Frayed trims Concealed button fastening along front Stretchy fabric Machine wash High-rise cut Multipockets Cropped Denim…
---
4/11

Adopt a bohemian feel in the Straight Crop Fringe jeans from 3×1 in a hue the designer calls 'Lima', featuring artfully frayed hems….
---
5/11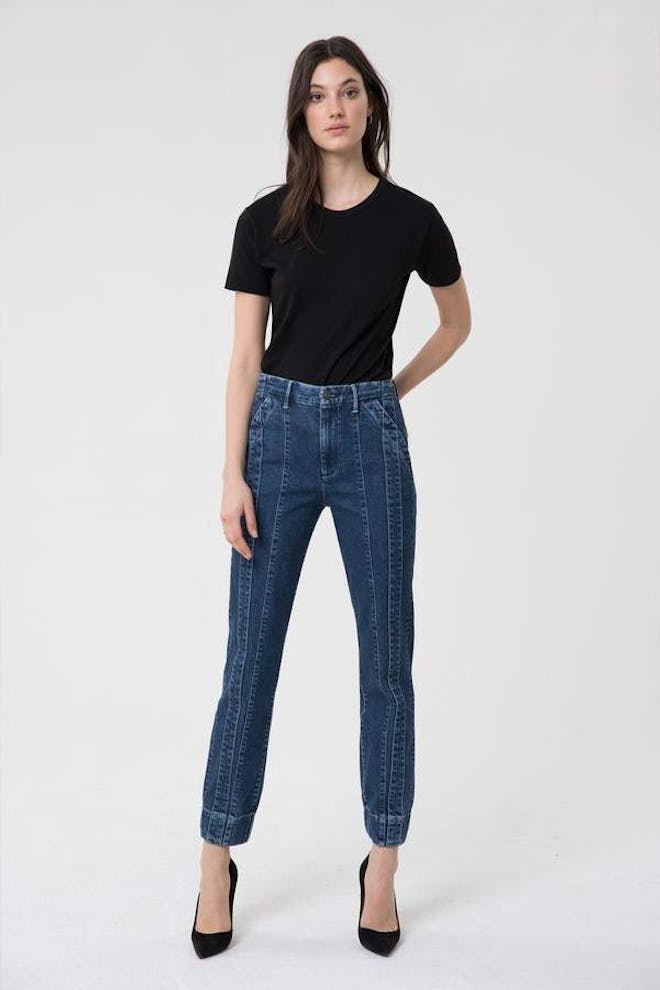 FINAL SALE – THIS ITEM CANNOT BE RETURNED OR EXCHANGED. The 3×1 and Jason Wu collaboration feature characteristics of Jasons design elements cap…
---
6/11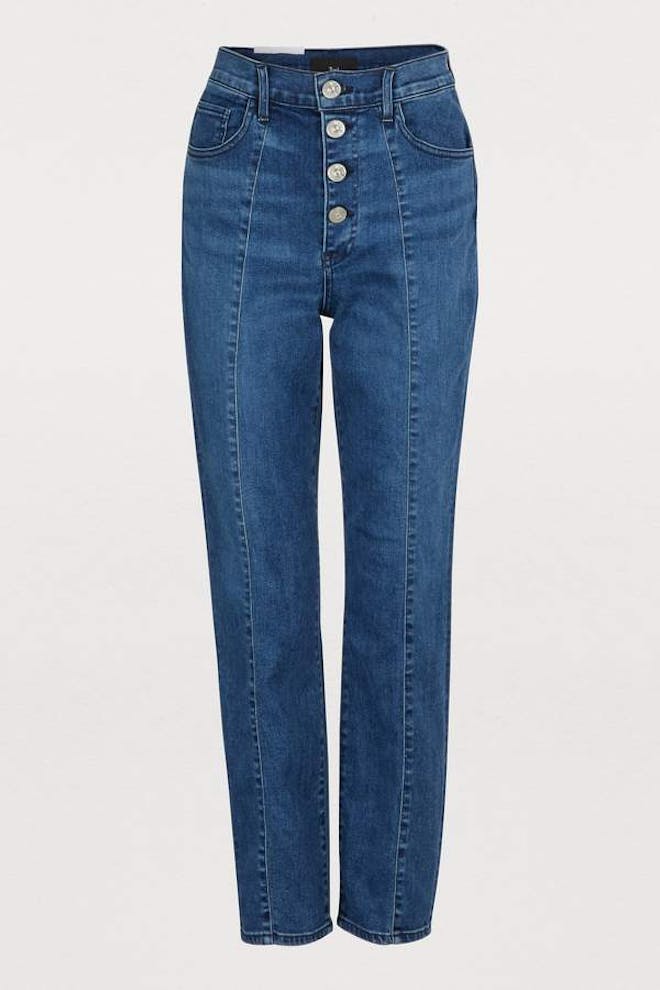 A keen sense of detail and precise tailoring are at the heart of the 3×1 brand, as shown by pieces like these Jackie high-waisted slim jeans. Th…
---
7/11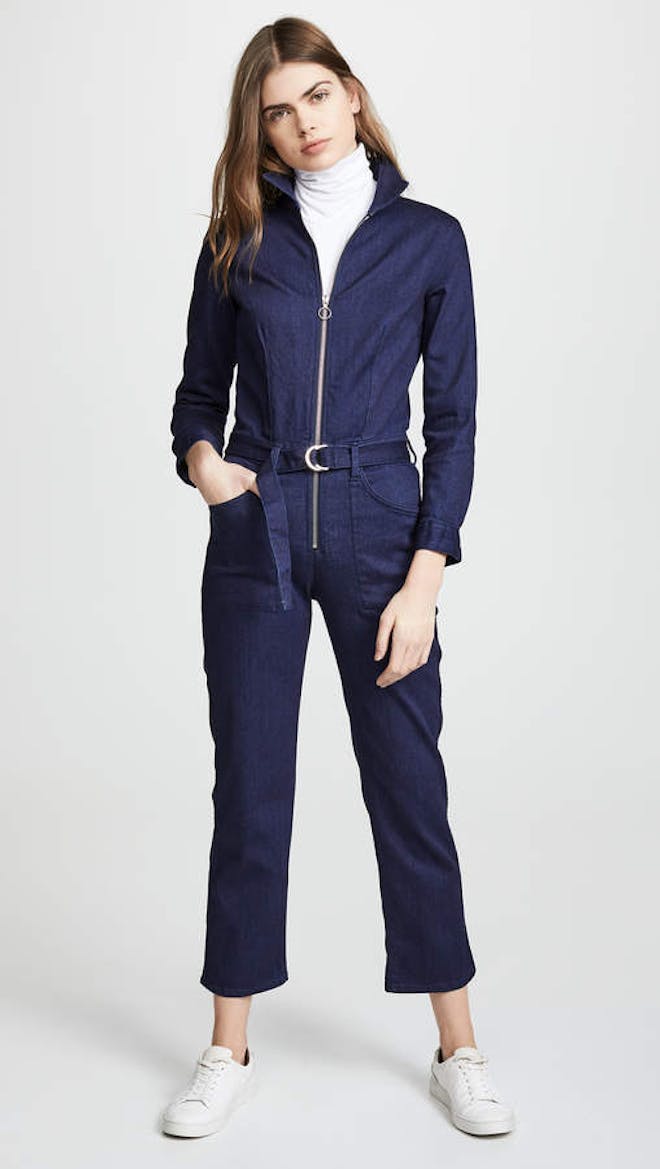 Fabric: Stretch denim Buttons on cuffs Ankle length Exposed zip at front Self-belt at waist Slant hip pockets Patch back pockets Shell: 92% cott…
---
8/11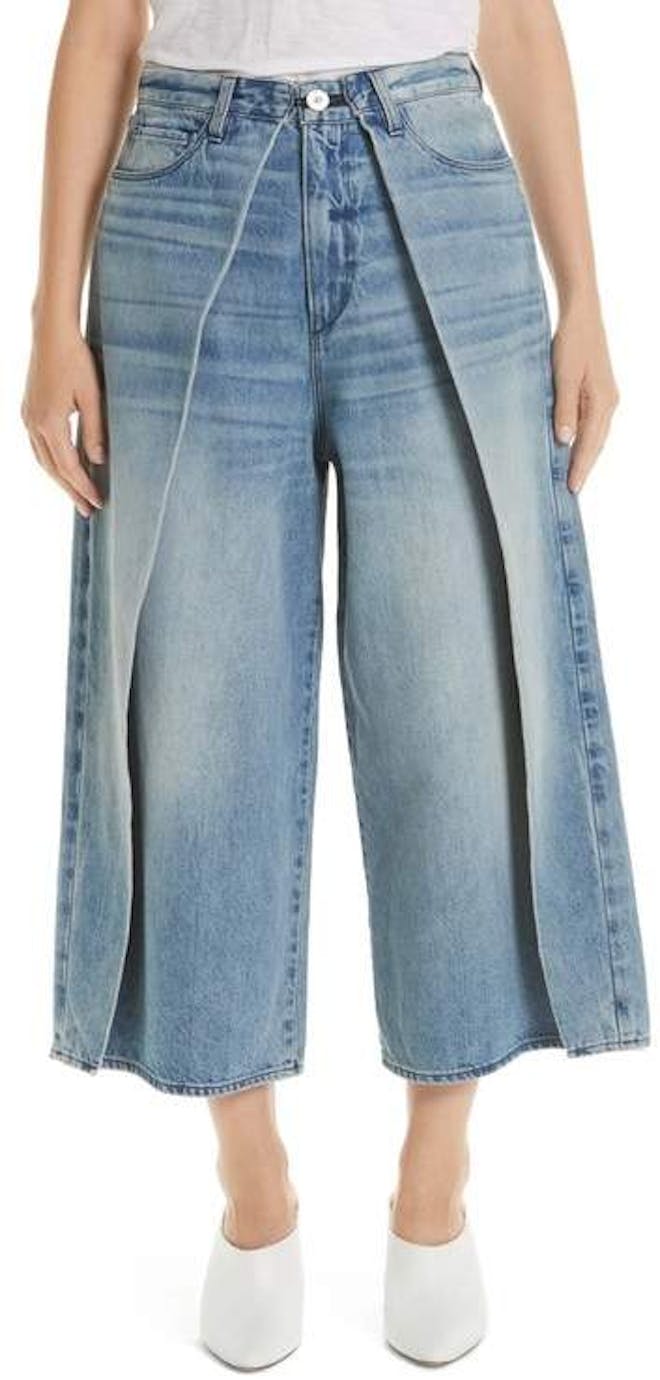 Details Folded panels streaming down the front give unexpected dimension to wide-leg crops cut from nonstretch Italian denim. 23 1/2″ i…
---
9/11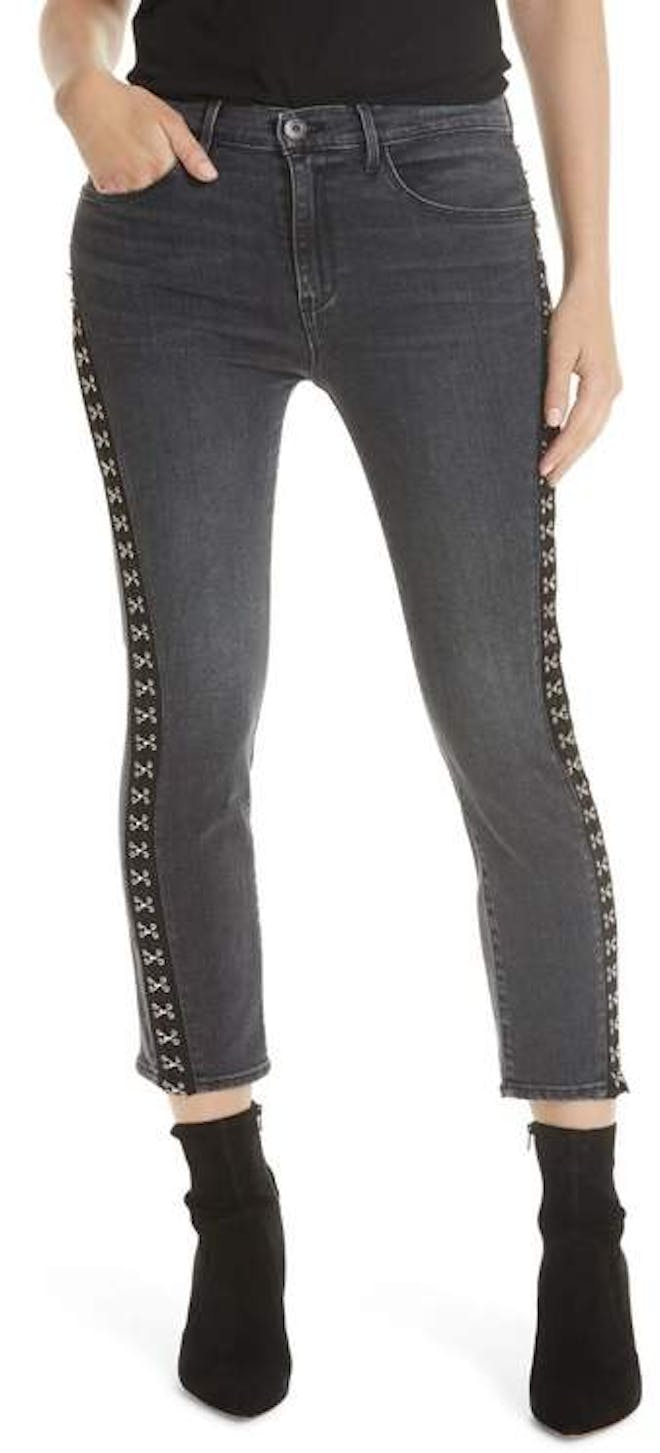 Details Hook-and-eye closures trailing down the sides give gothic allure to svelte grey skinnies. 26″ inseam; 14″ leg opening; 11 1/2″ …
---
10/11

Blue cotton blend cropped flared jeans from 3X1….
---
11/11
Best 3×1 Black Jeans
Best 3×1 Black Jeans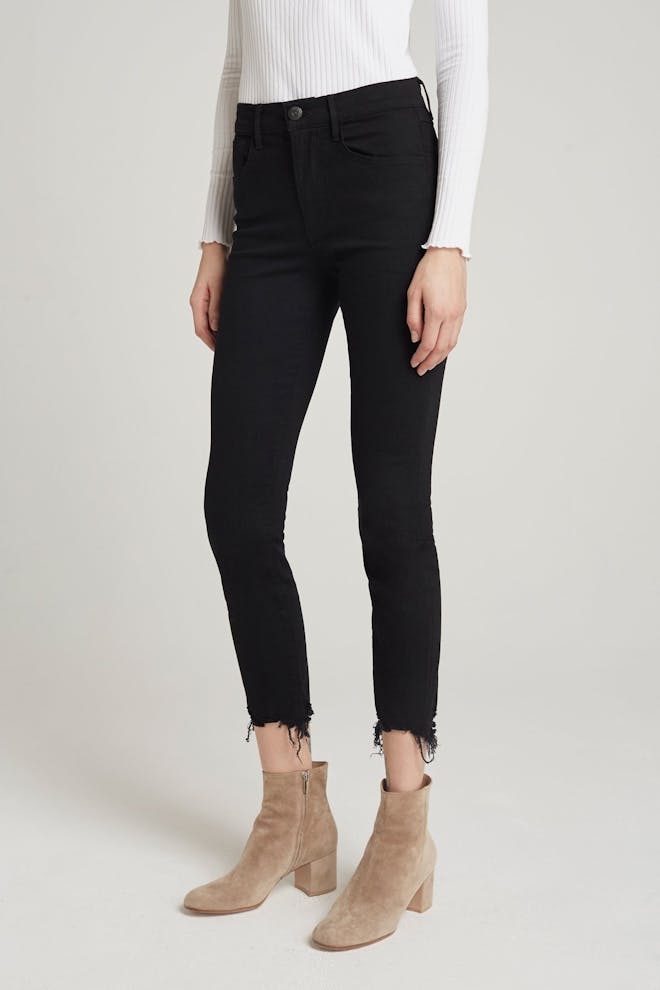 3×1 mid rise skinny crop jeans $235.00
A high-waited black denim made from a stretch fabric, meant to sculpt and hold the body. A true black wash with a raw, laser-frayed hem to break up a rather traditional black pant. Super comfortable, not boring.
Fabric
A true black that won't fade in the wash. This is an important feature when it comes to black denim. There is a faded, vintage version of black and then there is a true, solid black that comes from the fact that within the fabric, the individual fibers are black which prevents the cotton, which is naturally white, from ever coming through with each wear.
---
Our favorite white jeans…
Best 3×1 White Jeans
1/1
White Jeans
White Jeans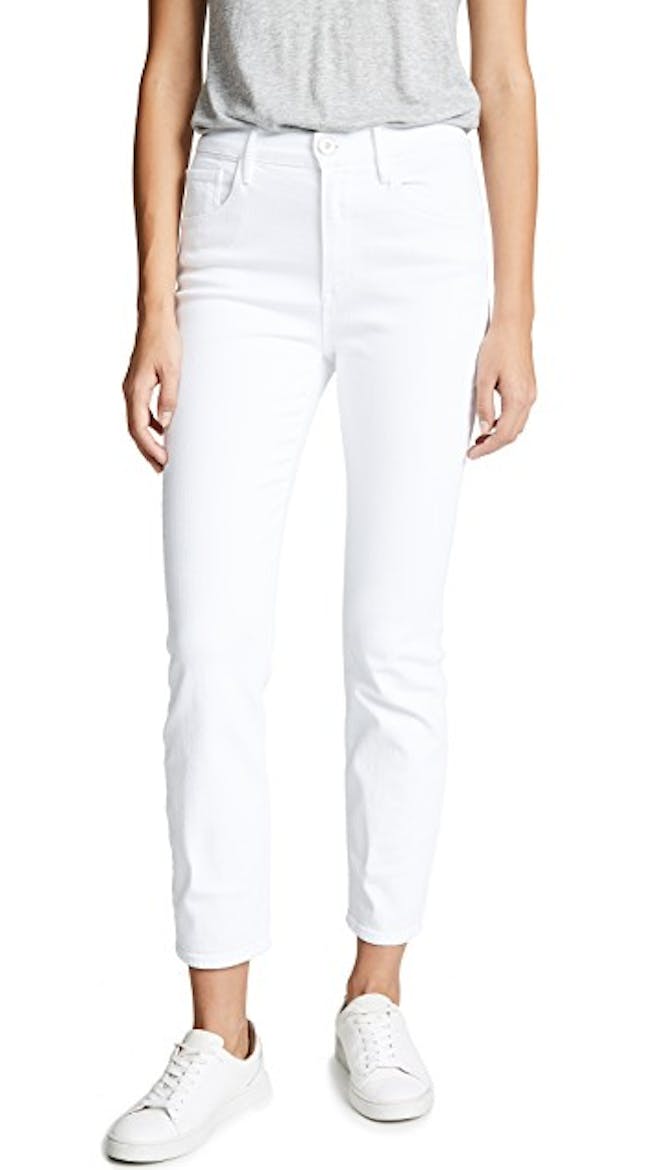 A very minimal stretch fabric, but one that feels lightweight and soft. It's important to have more cotton content in a white denim because it helps to prevent the pants being too transparent or see through. A common problem with white.
---
Last Updated on