So I know you are wondering…are jeans even business casual? Well, it all depends on the way your office rules go. Jeans that are made with higher grade material and will look good with a blazer and dress shirt then yes they are considered business casual.
Our Favorite Business Casual Jeans
And a little about what makes each special…
1/1
Distressed Jeans
Distressed Jeans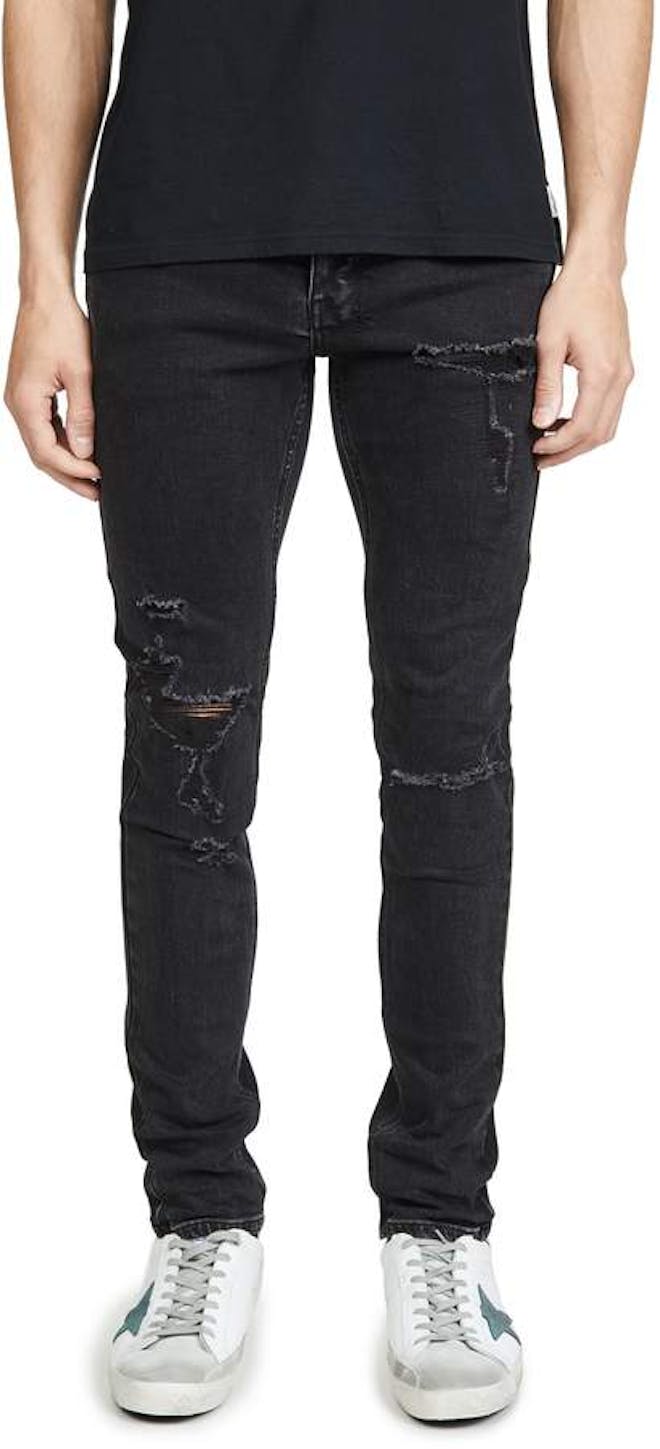 Ksubi Chitch Concrete Distressed Jeans Fabric: Mid-weight, low-stretch denim Emb.
---
1/2
Distressed Jeans
Distressed Jeans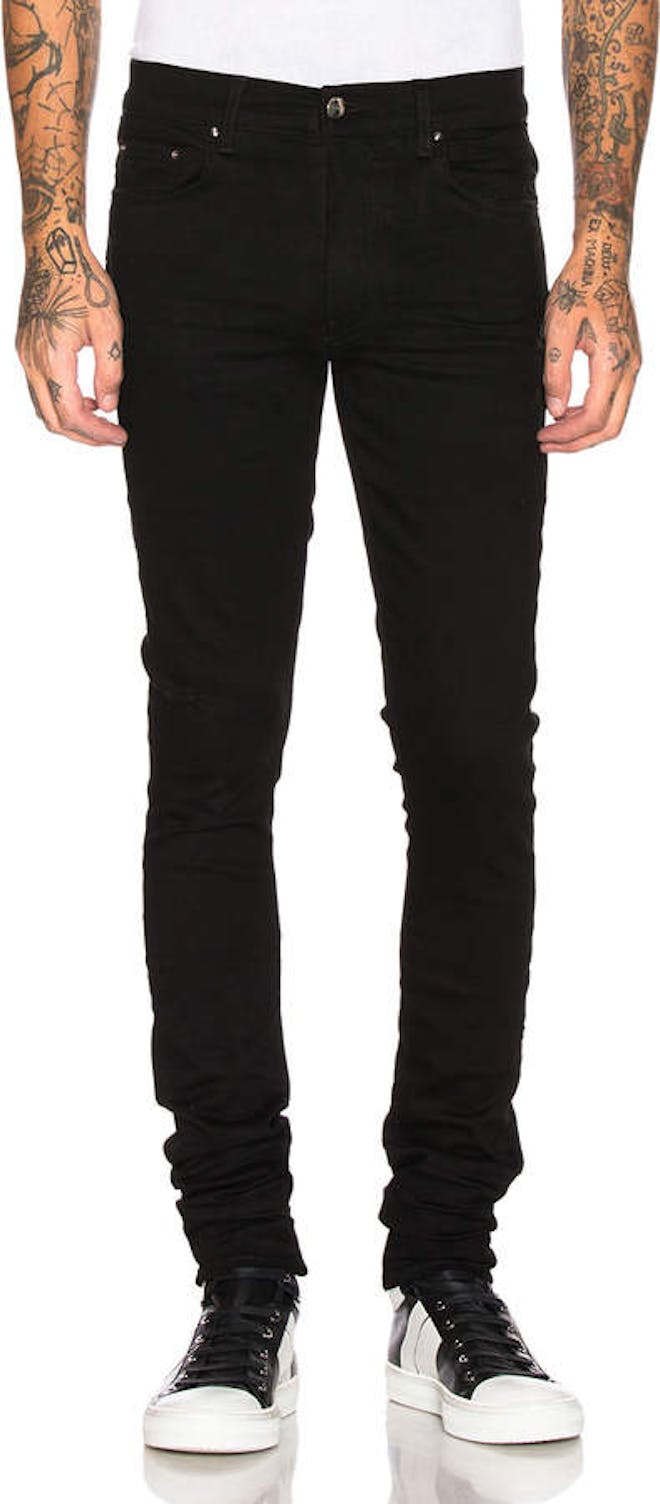 Amiri from Forward By Elyse Walker $690.00
98% cotton, 2% elastan Made in USA Dry clean only Zip fly with button closure Wh.
---
Are Skinny Jeans Business Casual?
Decent looking, well made skinny jeans can be used for business casual. They are also more comfortable than regular jeans.
What Is Business Casual?
Business Casual is defined as dress for the work place that is not as formal as suits and dresses. It is less formal, however, employees are still expected to dress to convey the impression of professionalism.
Are Black Jeans Business Casual For Women?
For business casual, dress in something respectful. You do not have to wear anything stiff. You can dress like you are going to a nice dinner. Dark jeans are considered appropriate with a neat blouse.
Can Jeans Be Smart Casual?
Smart casual is a fairly new term for a dressier that casual look. It is one of the most complicated looks to interpret and truly know what it means. Jeans are acceptable for smart casual, but they need to be clean looking jeans with a nice shirt or blouse or sweater, and even a blazer. Nice shoes also need to complete the look.
What Is Considered Business Casual Attire?
For women, business casual attire need to include skirs and slacks, a blouse, sweater, jacket and closed toed shoes. Sandals and peep toe shoes are not appropriate.
For men, you need to have some dress slacks or a pair of chinos, button down shirts, dark socks and dress shoes. Avoid polo shirts. Jeans or shorts and athletic socks are not a good option.
Are skinny jeans business casual?
In some companies, yes skinny jeans can be business casual. You must pick the correct top that is loose and stylish. Be sure to look tasteful and professional