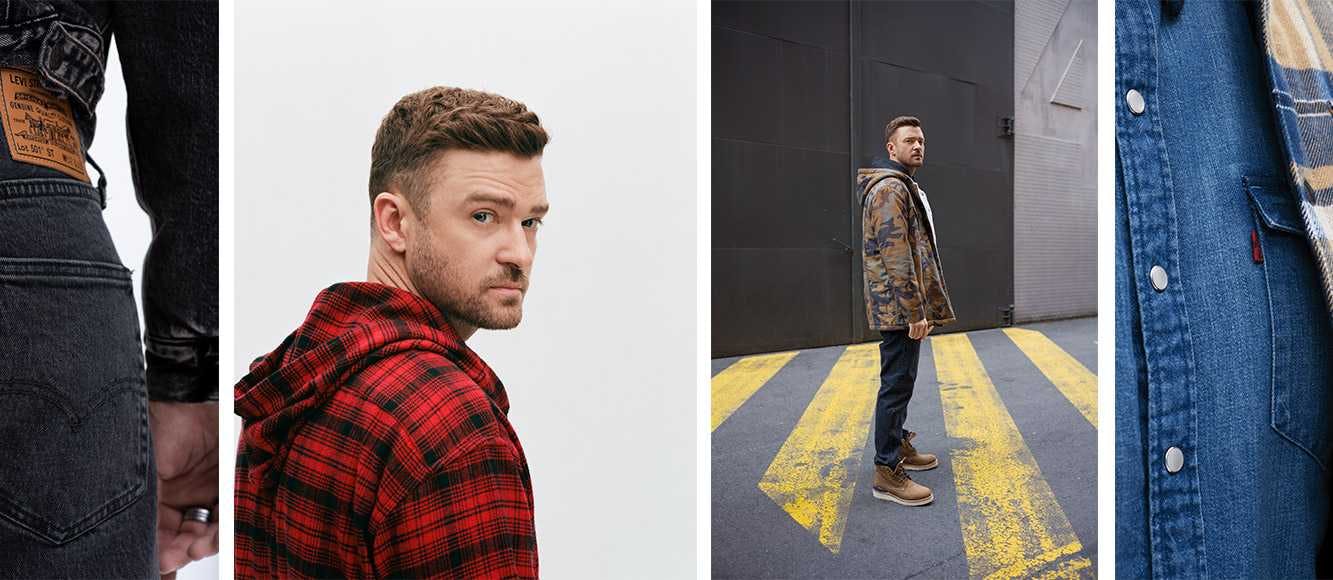 Photo by LEVI'S
Evolution is the best way to describe Justin Timberlake's personal style. He has gone from a loud dressing popstar (donning the infamous denim tuxedo) to the understated looks that we see today. One thing that is solidified in his looks, is his roots.
With his collaboration with LEVIS, titled 'Fresh Leaves,' the multi-hyphenate has merged together his Tennessee roots with the attitude of his current home base New York.
The pieces have prints, like camouflage and plaid, in tailored slouchy cuts that read comfort. The designs are understated and easy, just like Timberlake's personal style of today. The prints are fun without being loud and in a muted pallet gives them versatile edge.
With this nod to his roots and a story of his growth over the years, this is a collection with the story to back it up.
Justin Timberlake Denim Looks
You can see some of the best pieces from the collection below.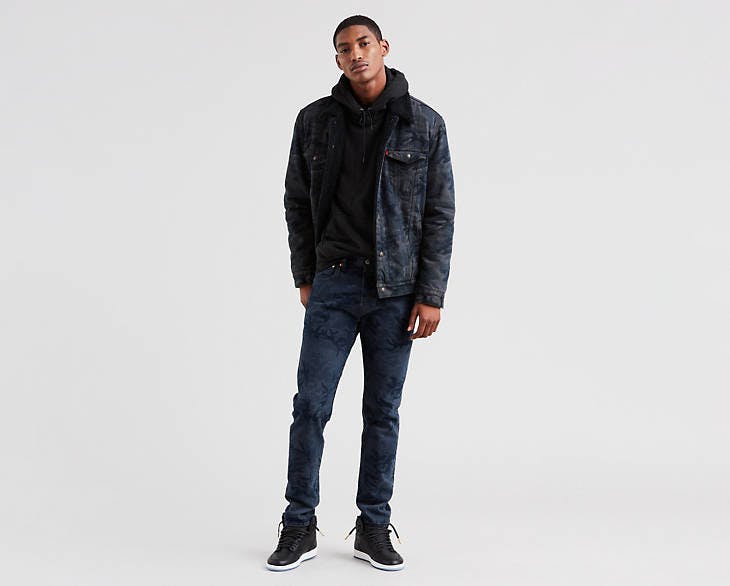 LEVIS x JUSTIN TIMBERLAKE 501 Slim Taper in Black Camo $118.00
This dark and moody camouflage would have to be the signature print for the collaboration. The print still has a muteness to them that reads as a marbled wash that is more versatile from the usual fatigue tones.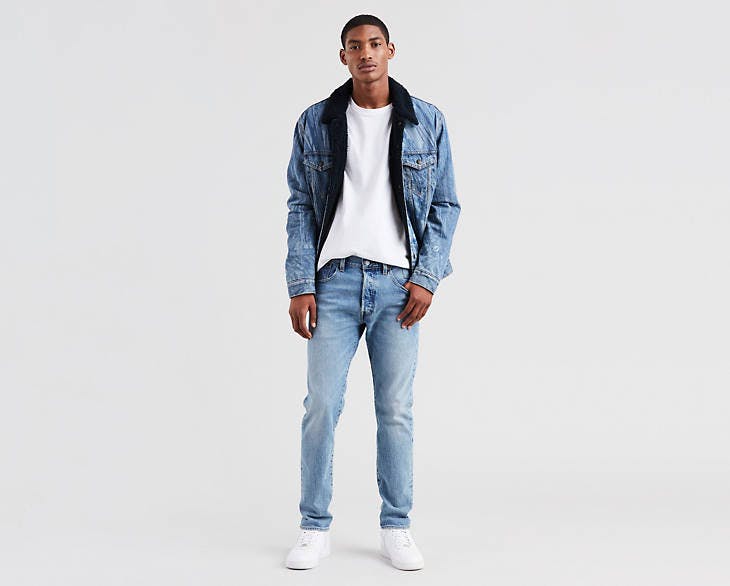 LEVIS x JUSTIN TIMBERLAKE 501 Slim Taper in Hillman $98.00
The Hillman is a fan favorite wash of LEVI'S and they, along with Justin, brought the style in their new 501 Taper that has a slouchier fit from the 501 Skinny that they first made their appearance in.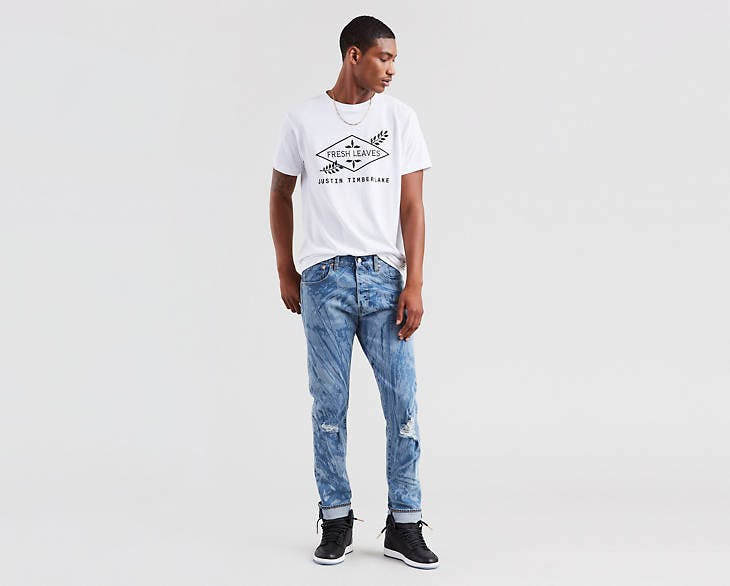 LEVIS x JUSTIN TIMBERLAKE 501 Slim Taper in Indigo Hunter $118.00
A new form of camouflage printed on the 501 Taper that will keep you from blending in with the rest.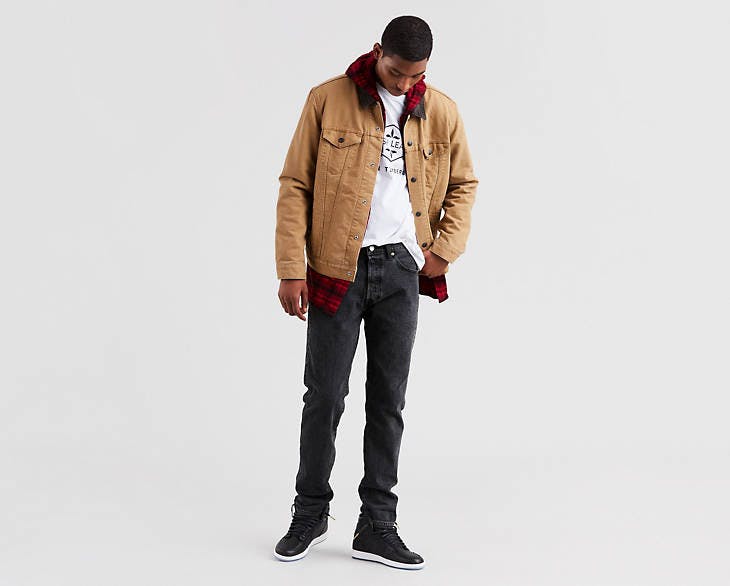 LEVIS x JUSTIN TIMBERLAKE 501 Slim Taper in Washed Black $98.00
These are the perfect washed black s that you have been searching for…without the endless hunt at the secondhand stores.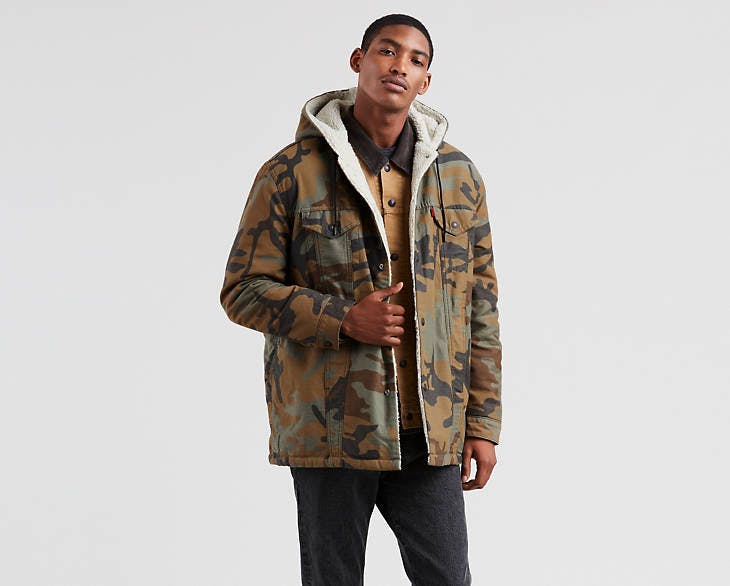 LEVIS x JUSTIN TIMBERLAKE Sherpa Hooded Trucker Jacket $168.00
Justin gave the signature Levi's trucker a little redesign. This one here has more length to it and a hood to give off feels of a coach jacket.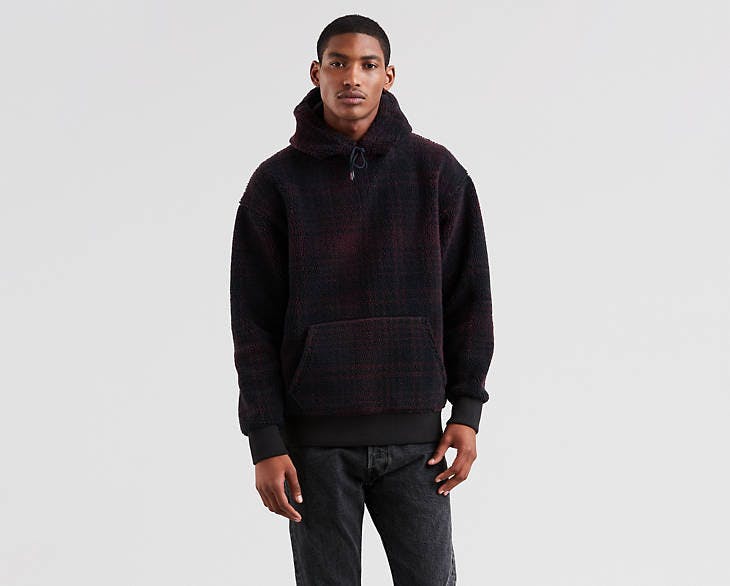 LEVIS x JUSTIN TIMBERLAKE Sherpa Hoodie $118.00
The classic hoodie wasn't enough for Justin and an all sherpa one was made. What is better than a hoodie other than one that has even more comfort to it?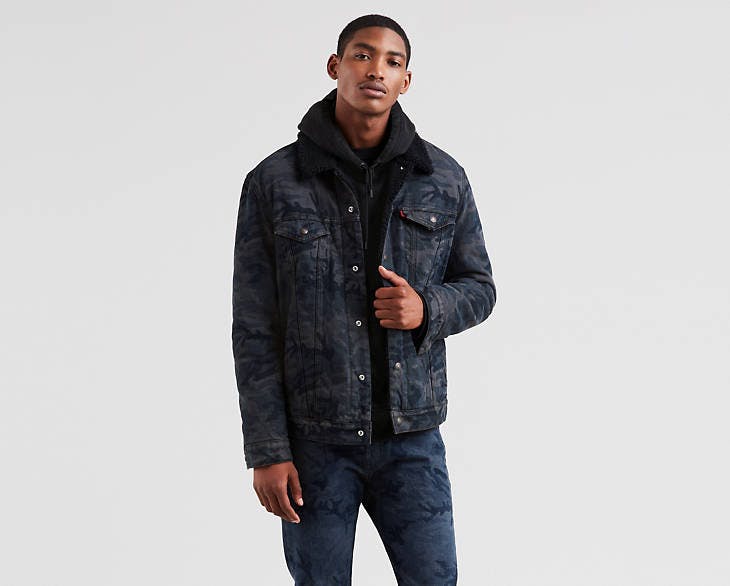 LEVIS x JUSTIN TIMBERLAKE Sherpa Trucker $148.00
The signature camouflage of the collection also makes an appearance as a sherpa lined trucker.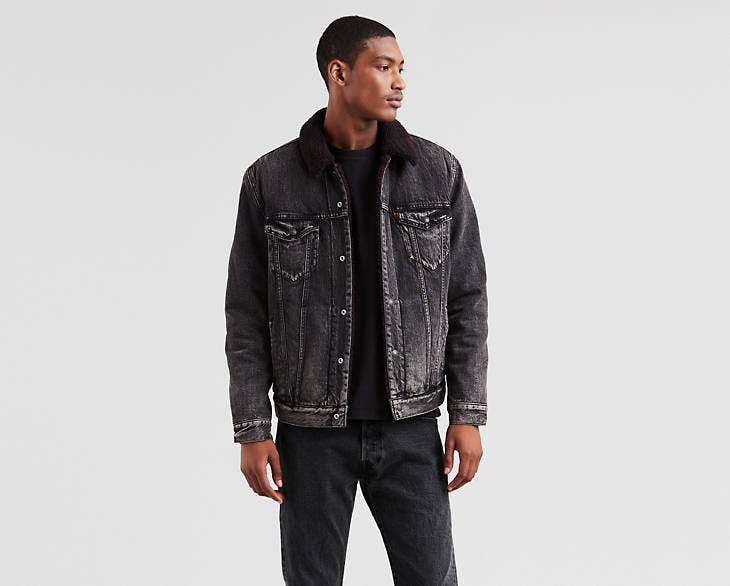 LEVIS x JUSTIN TIMBERLAKE Sherpa Trucker Jacket $148.00
A worn in denim trucker jacket doesn't always have to be the timeless blue. This one here features an acid/stonewashed black that has '80s vibes without looking dated.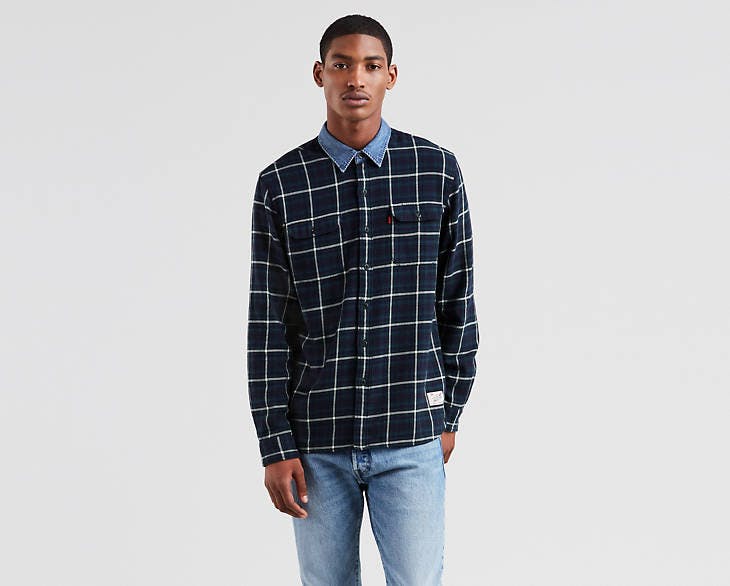 LEVIS x JUSTIN TIMBERLAKE Worker Shirt $88.00
The Worker shirt is an update from the typical flannel that we see all the time. This one here features a denim collar and side pockets, making it also work as a great layering piece that will also work as a jacket.