We may earn compensation through affiliate links in this story.
Adriano Goldschmied (AG) is an OG premium denim brand.
Since launching in early 2000s, AG has had a huge following. For good reason, too, as AG were one of the first to popularize premium denim. AG also was one of the first denim brands to bring European and Japanese style to American clothing.
You can find them online at www.agjeans.com and on instagram at www.instagram.com/agjeans
After reviewing AG Jeans's reviews across all fits, they've scored a 3.98/5 for quality, while average fit tends to run slightly large. The average price for a pair of jeans is $184.34.
You can find their fit guide online at https://www.agjeans.com/fit-guide-men.html
They are carried by Bloomingdales, Nordstromand Nordstrom Rack
Below, we take a look at the most popular & highest rated styles, along with interesting information, like when sales are coming up and more.
Editor's Choice
AG Jeans from Neiman Marcus $198.00
Matchbox 5-Year Outcome Denim Jeans are high quality jeans that are designed to last.
The Best AG Men's Jeans
Check out some of the best choices that AG has for the new season.
1/6
Casual Pants
Casual Pants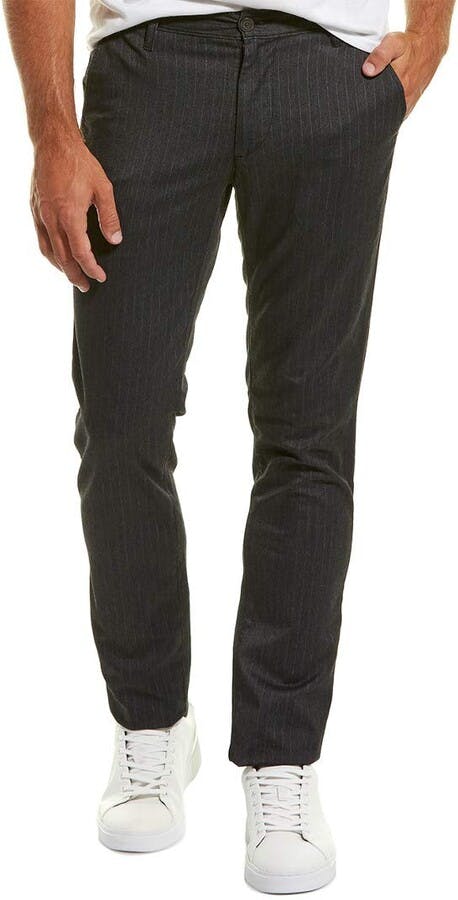 AG Jeans from Amazon.com $108.71
7.
---
1/2
Jeans
Jeans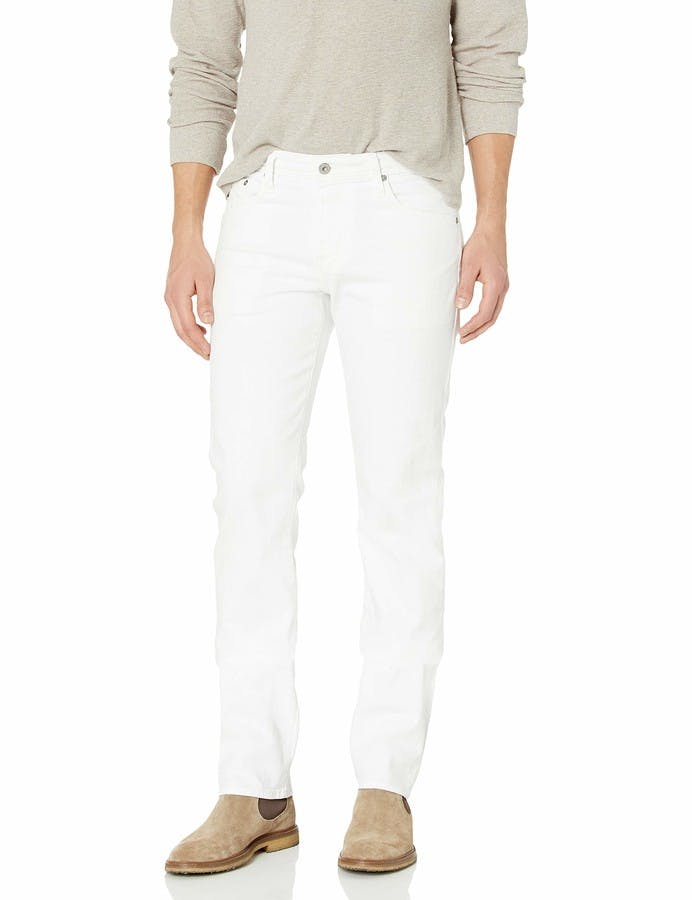 AG Jeans from Amazon.com $112.80
Zip fly with button closure Five-pocket style.
---
1/5
Casual Pants
Casual Pants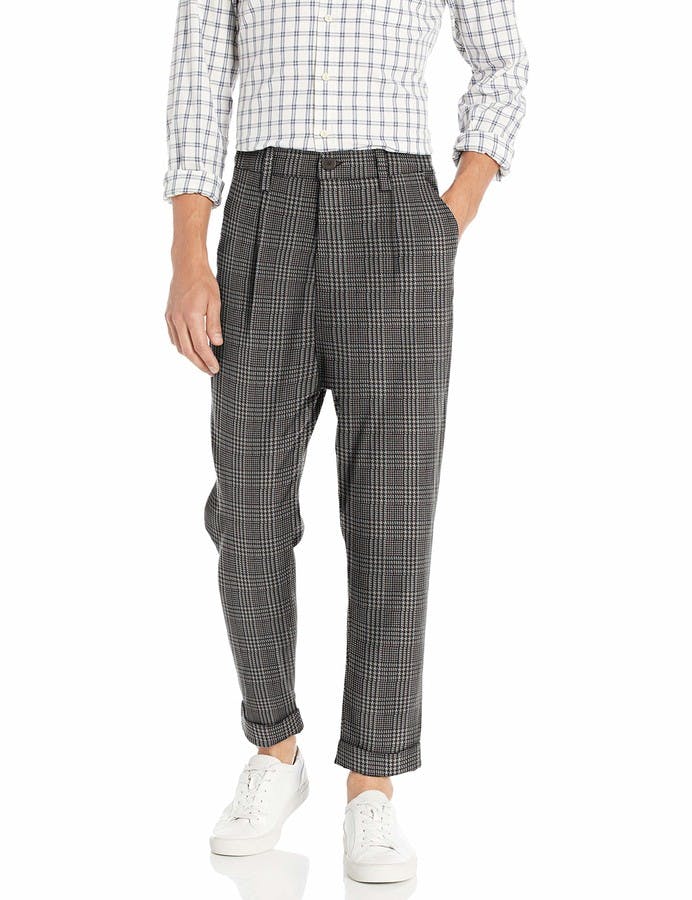 AG Jeans from Amazon.com $131.60
8oz Yarn Dye stretch moleskin Front rise: 15.
---
1/3
Straight-Leg Jeans
Straight-Leg Jeans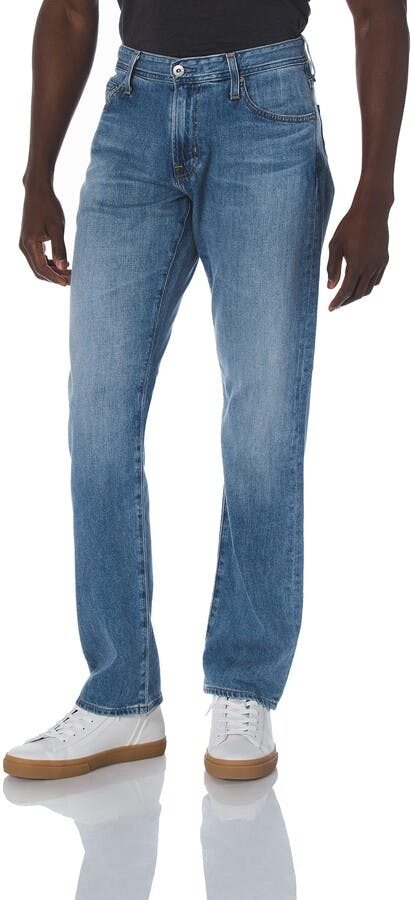 AG Jeans from Amazon.com $141.53
Classic five-pocket design.
---
1/1
Slim Jeans
Slim Jeans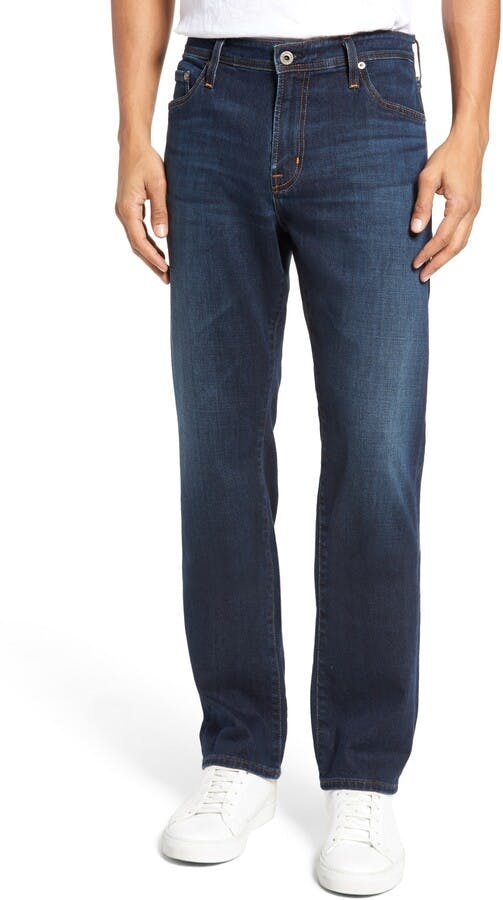 AG Jeans from Nordstrom $198.00
Faded and whiskered to instant old-favorite status, these wardrobe-staple jeans sport straight legs and a fit that's comfortable through the seat and .
---
1/5
Slim Jeans
Slim Jeans

AG Jeans from Saks Fifth Avenue $198.00
These classic jeans feature a five-pocket style in soft stretch cotton for all-day comfort.
---
AG Fit Review
AG Fit Jeans fit true to size and snugly at the waist. Of course, you should always check each pair before purchasing, but in general you won't need to size up or down. AG originally gained attention back in the day for their stretch denim and comfortable fit, which holds even more true today.
AG Jeans will shrink by using alternative methods. They are able to hold their size and have "memory" in them so they will fit well, but they do not shrink unless you do it.
AG stands for Adriano Goldschmeid, the creator of the jeans, who left Levi to open his jeans company.
Do AG jeans fit true to size?
Unlike most jeans, yes AG jeans do fit true to size.
Brands Similar to AG Jeans
If you like AG Jeans, then check out…
What Customers Are Saying About AG Jeans
Of the 111 reviews we analyzed, 84 were positive, 24 were negative, and 3 were neutral. Below are a few snippets from the reviews.
Are AG jeans worth it?
AG jeans are worth it if you are willing to spend the extra money for the quality.
Popular Styles From AG Jeans
The most popular styles…
Ag Jeans Graduate
These jeans had a rating of 4.03 out of 5. You can buy a pair from BHFO for $35.99