Balmain Jeans are a design house started in 1945 by Pierre Balmain. Pierre Balmain had a bold feminine and very luxurious signature style for his jeans that he designed. It created the ultimate feminine look for the house which was popular amond royalty in Europe and "Hollywood" royalt.
He used richy embroidered fabrics, slim waist looks, and fuller skirts. He was also famed for his post war revival of European culture after the German occupation during World War II.
These jeans are also noted in a lot of pop culture — including a song by Kid Cudi.
Editor's Choice
Skinny-fit stretch denim jeans in blue.
Best Balmain Jeans
And a little about what makes each special…
1/1
Jeans
Jeans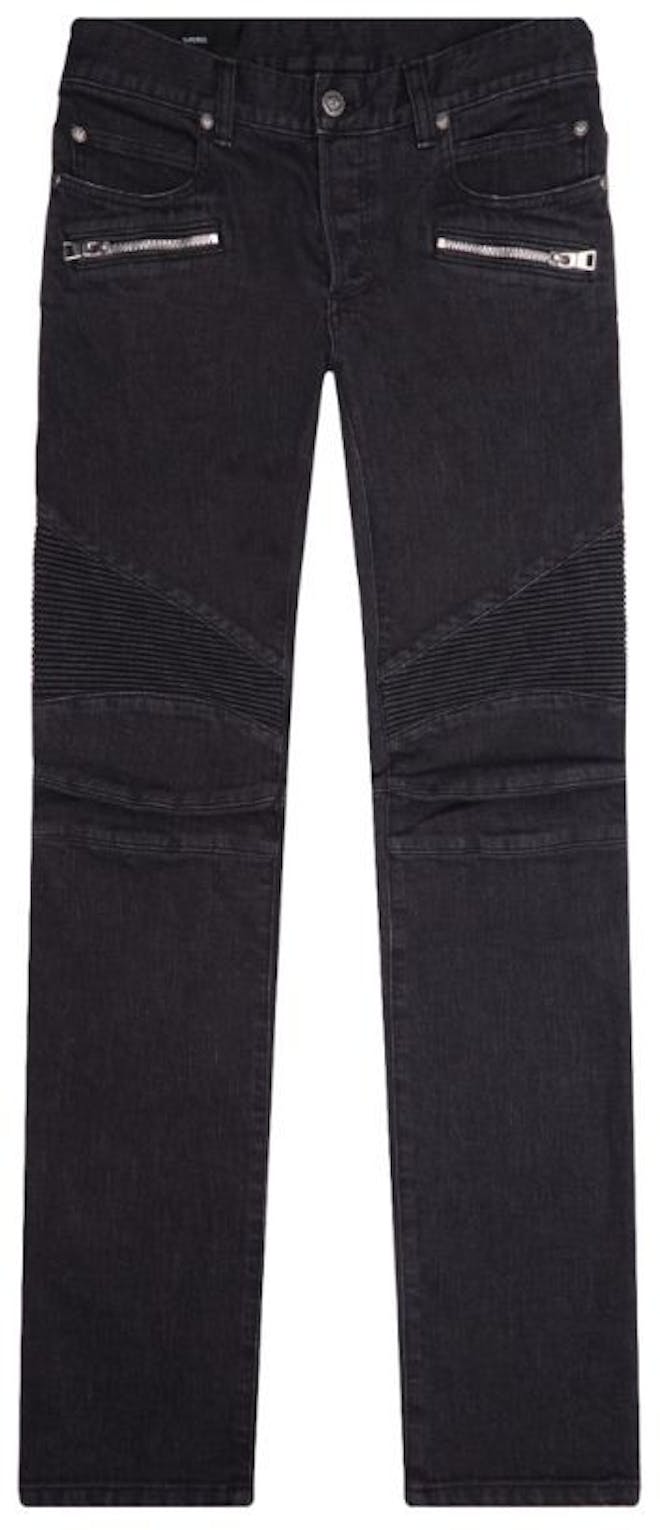 Balmain masters a casual, urban aesthetic with these jeans.
---
1/2
Jeans
Jeans

Jeans From Balmain: Cotton Denim Destroyed JeansComposition: 98% cotton, 2% poly.
---
1/3
Jeans
Jeans

Ripped jeans from Balmain: Black ripped jeans with button and zip fastening, fiv.
---
1/6
Slim Jeans
Slim Jeans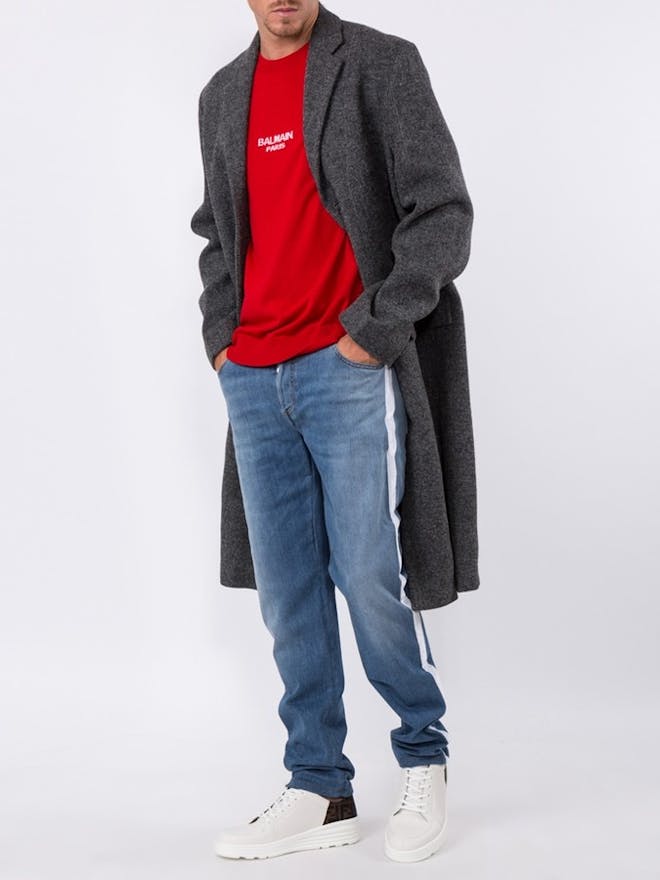 Balmain from The Webster $795.00
Balmain continues to introduce a youthful energy to the brand's classic silhouet.
---
1/4
Jeans
Jeans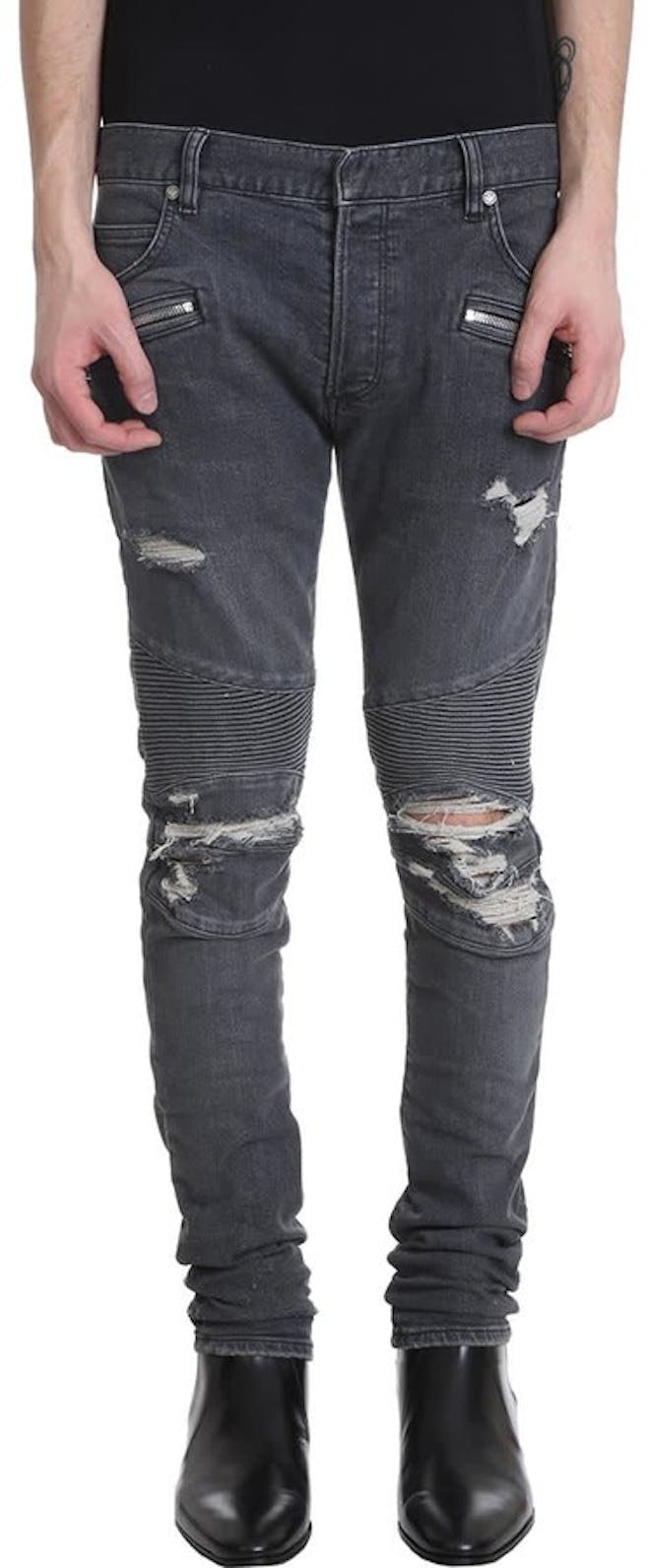 Jeans in black denim, clip closure, belt loops, five pockets, frontal pockets wi.
---
1/5
Jeans
Jeans

Zipped Jeans from BalmainComposition: 98% Cotton, 2% Polyurethane.
---
1/9
Jeans
Jeans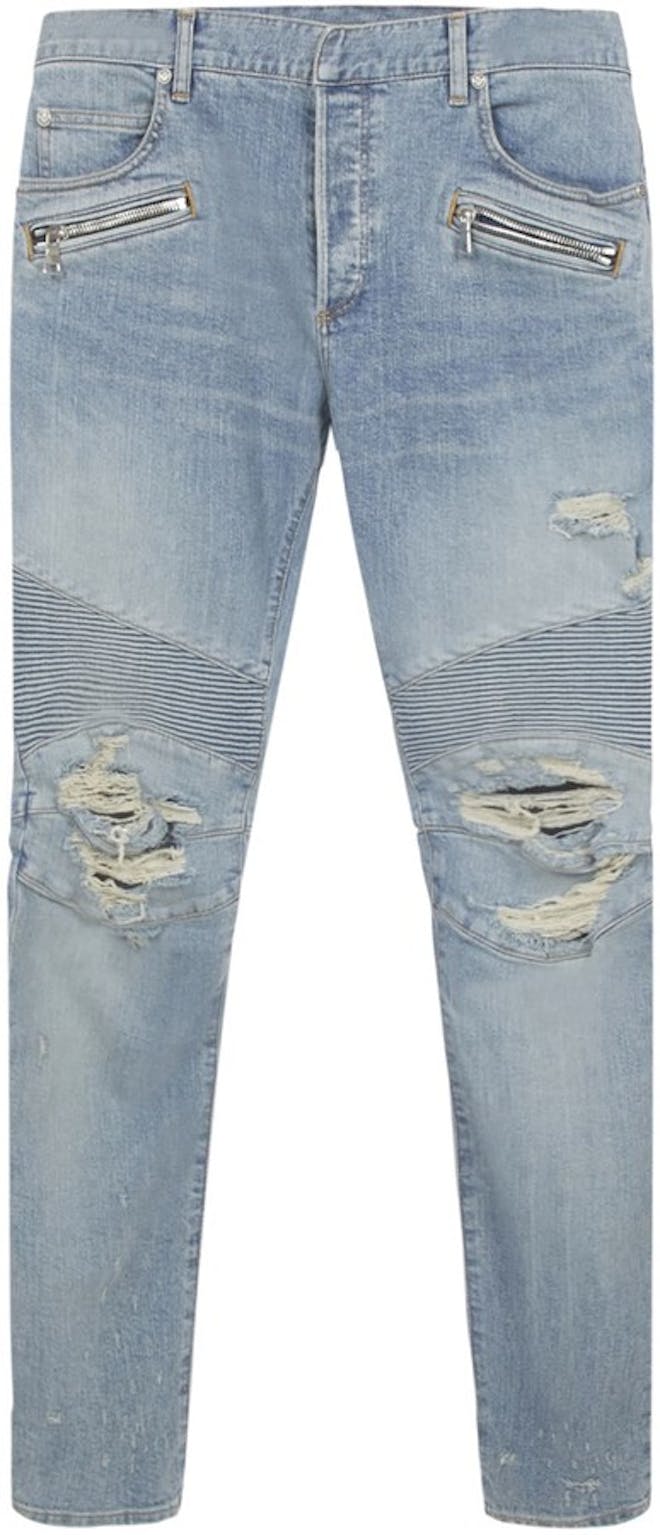 Zip and button closure Five pockets Belt loops, tears, ribbed panels, zip on the.
---
1/7
Distressed Jeans
Distressed Jeans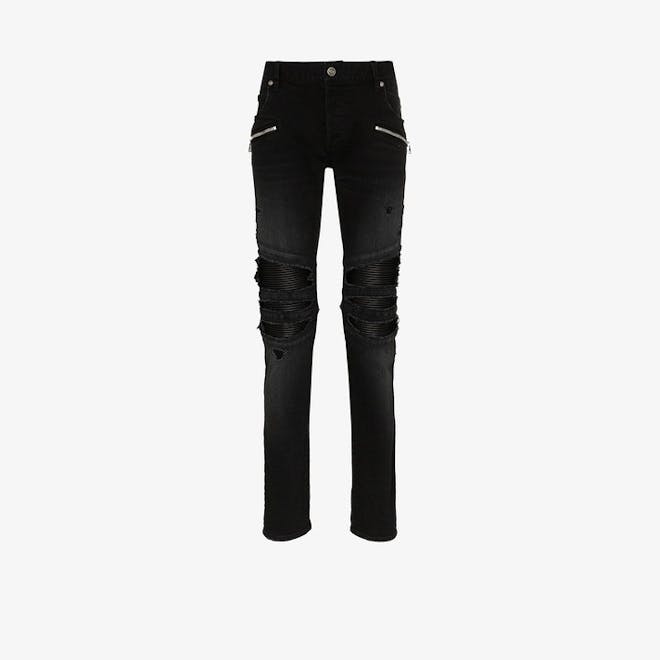 Balmain from Browns Fashion $1,115.00
These black Balmain Destroy rubber panel slim leg jeans are crafted with cotton .
---
1/8
Distressed Jeans
Distressed Jeans

Balmain from Farfetch $1,350.00
No need to worry about getting these white ripped skinny jeans dirty.
---
Frequent Questions About Balmain
Are Balmain Jeans Skinny?
Yes. That being said, they consider the 16cm ones that are more tapered are the skinny fit, while the 18cm are considered relaxed fit. The skinny jeans are more form fitting and are more flattering to the figure.
Who Is The Owner Of Balmain?
The Balmain fashion house was founded in 1945 in France by Pierre Balmain. In 1982, it was run by Erik Mortensen who was an assistant of the Balmain house. In 2016 Mayhoola investments bought the Balmain house of fashion and run it to this day.
How Do You Wash Balmain Jeans?
There are a couple ways you can wash jeans. You can do it in your washing machine setting it on a delicate cycle. Use a delicate cleanser such as woolite to reduce the harshness of chemical exposure to the jeans.
Make sure you turn the jeans inside out because they zippers and buttons can rub against other materials and cause them to become damaged. It is best to wash alone if you can do that.
After the cycle is done, it is best to let them line dry to avoid shrinking.
More Articles About Balmain
Love Balmain? Check Out These Brands…
Where To Buy Balmain Jeans?
Online Conversations About Balmain Jeans
A Reddit user looking for Balmain jeans
Any of you lovelies know which seller has the best Balmain jeans at the moment? Thank you in advance
Balmain Jean Trend
Balmain jeans burst onto the scene around 2014 and have been less popular ever since…
Last Updated on