Photo by LEVI'S
Levi's original style — the 505 — is still so chic nearly 75 years after its introduction. It's like the Cary Grant of denim.
Since the 1950s, the 505s have been evolving and changing the definition of casual cool. Way back in 1954, they added a zipper — which was promptly replaced by the original button fly. This didn't stop the iconic brand to give a second try to zippers and released the 505 in 1967.
The style quickly gained popularity when it first came out during the "blue jeans craze" (1950s). It remained popular and picked up steam in the 1980s, as denim icons like Debbie Harry and the Ramones – championed the 505s.
Indeed the history of 505s has done more than just a single cut or brand, but the 505s influenced the entire direction of the denim industry.
Today, this cut is still on trend – yes the dad trend isn't going anywhere anytime soon – with its "regular" straight cut that is versatile and suits all body types. In fact, 505s inspired the Spring/Summer 2019 Balenciaga collection .
The Best Men's 505s Explained
See the 505s that will make you want to give those skinny jeans a break below.
1/6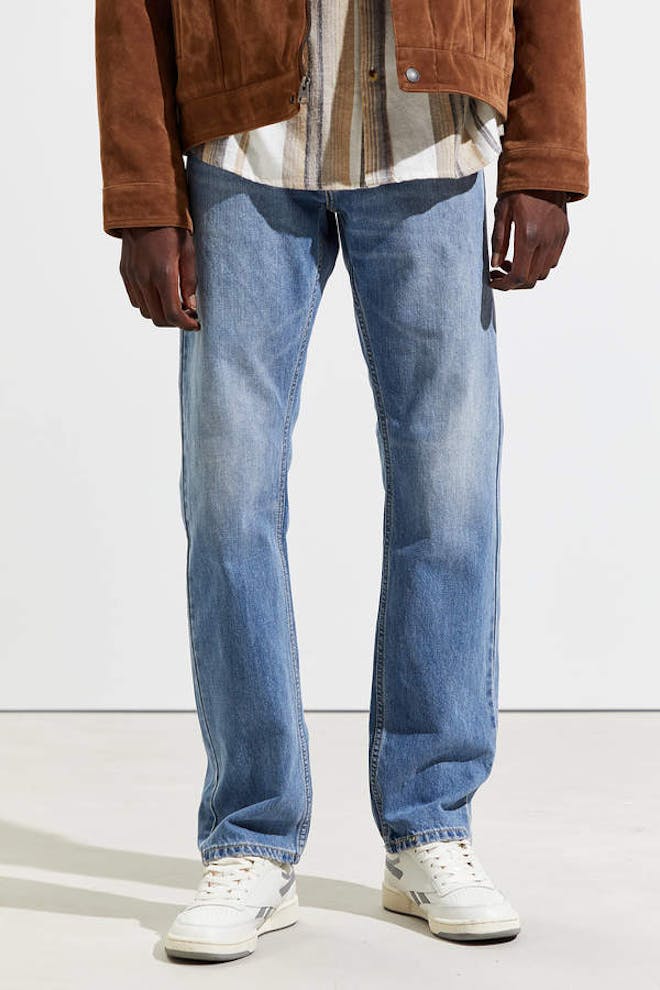 Levi's from Urban Outfitters $60.00
Slimmer than the classic 501, but with more room than the skinny 511, these 505s from Levi's offer the perfect slim silhouette. Constructed from…
---
1/6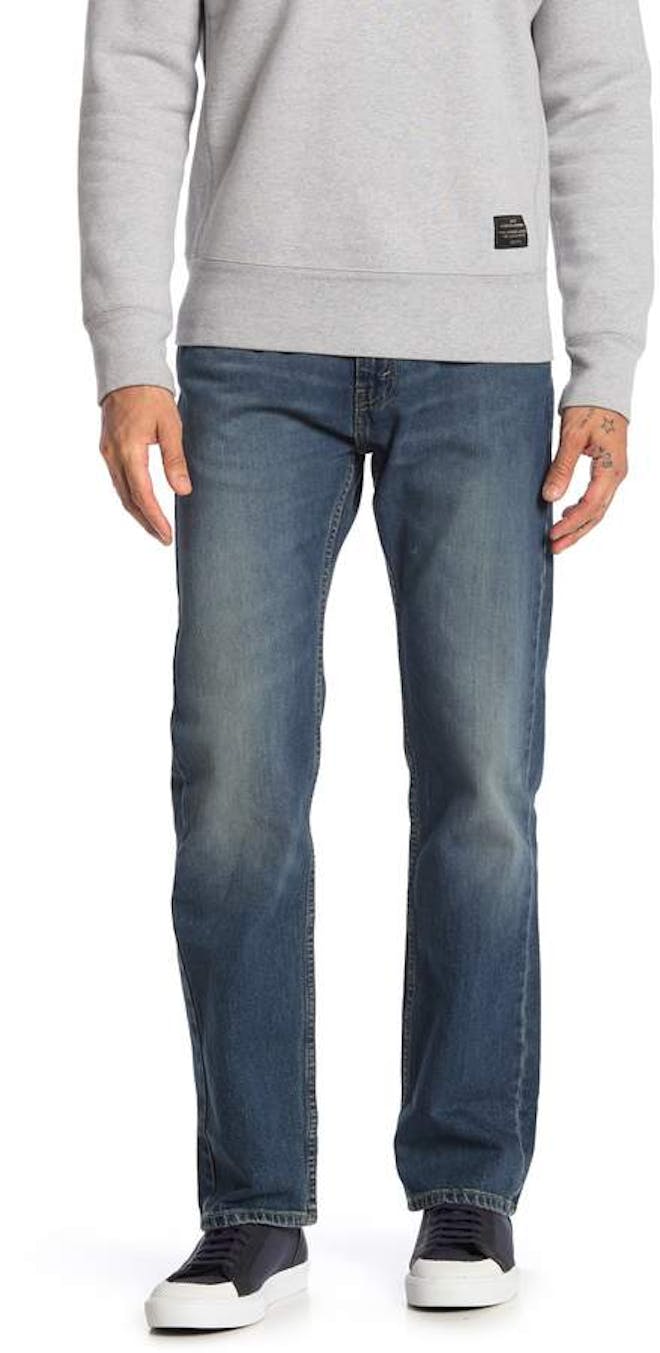 A regular fit pair of jeans are a signature piece in every man's wardrobe for casually cool looks. Fit: this style fits true to size. – Zip fly …
---
1/6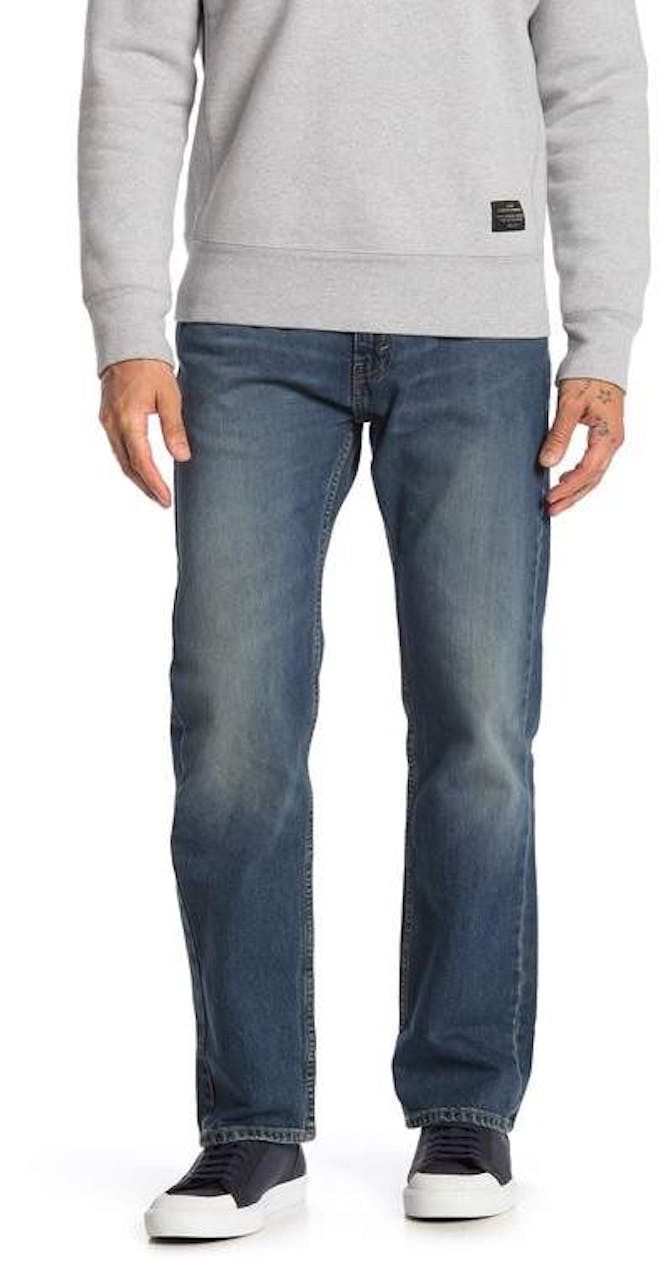 Levi's from Nordstrom Rack $69.50
Details A regular fit pair of jeans are a signature piece in every man's wardrobe for casually cool looks. Fit: this style fits true to size. Ma…
---
1/6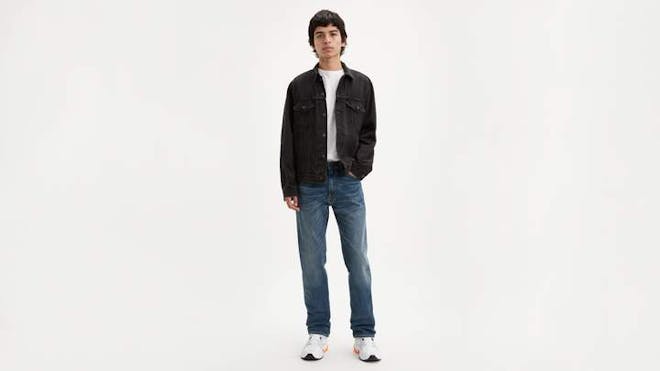 The original zip fly, created in 1967 Classic straight leg styling Made with our sustainable Water…
---
1/6
Levi's from Need Supply Co. $225.00
Vintage-inspired jean from Levi's Vintage Clothing. Mid-rise. Zip fly with top button closure. Five-pocket styling. Branded waist patch and rive…
---
1/6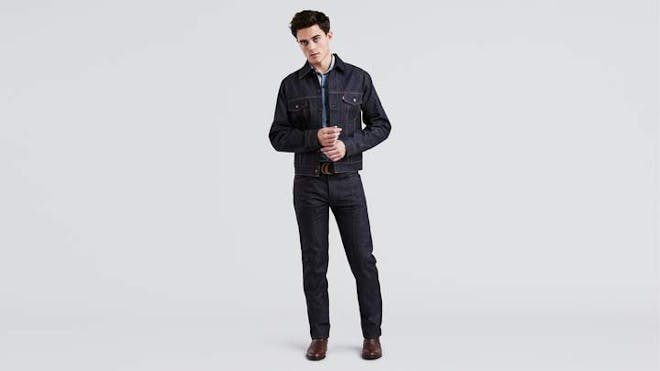 Our "Summer of Love" 1967 505® is the classic slim-fitting jean of the 1960's. Cut slim and straight all the way from the thigh to the ankle. Un…
---
Best Women's 505s
Our picks for the best women's 505s below
1/6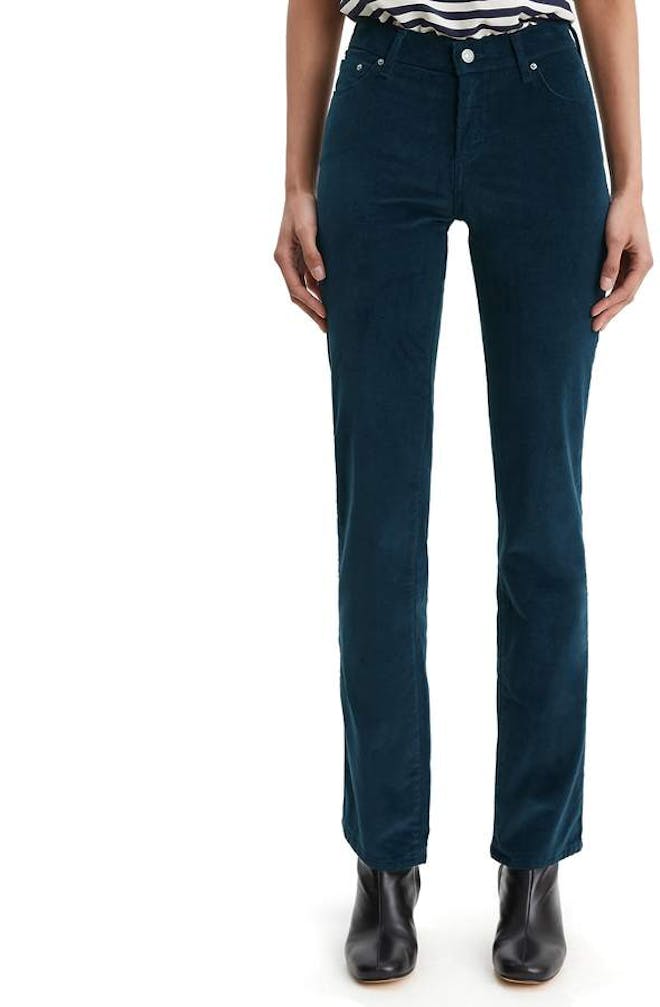 PRODUCT DETAILS A straight up classic. With a flattering mid rise, the 505 sits at the waist and fits comfortably through the hip and thigh. Pro…
---
1/6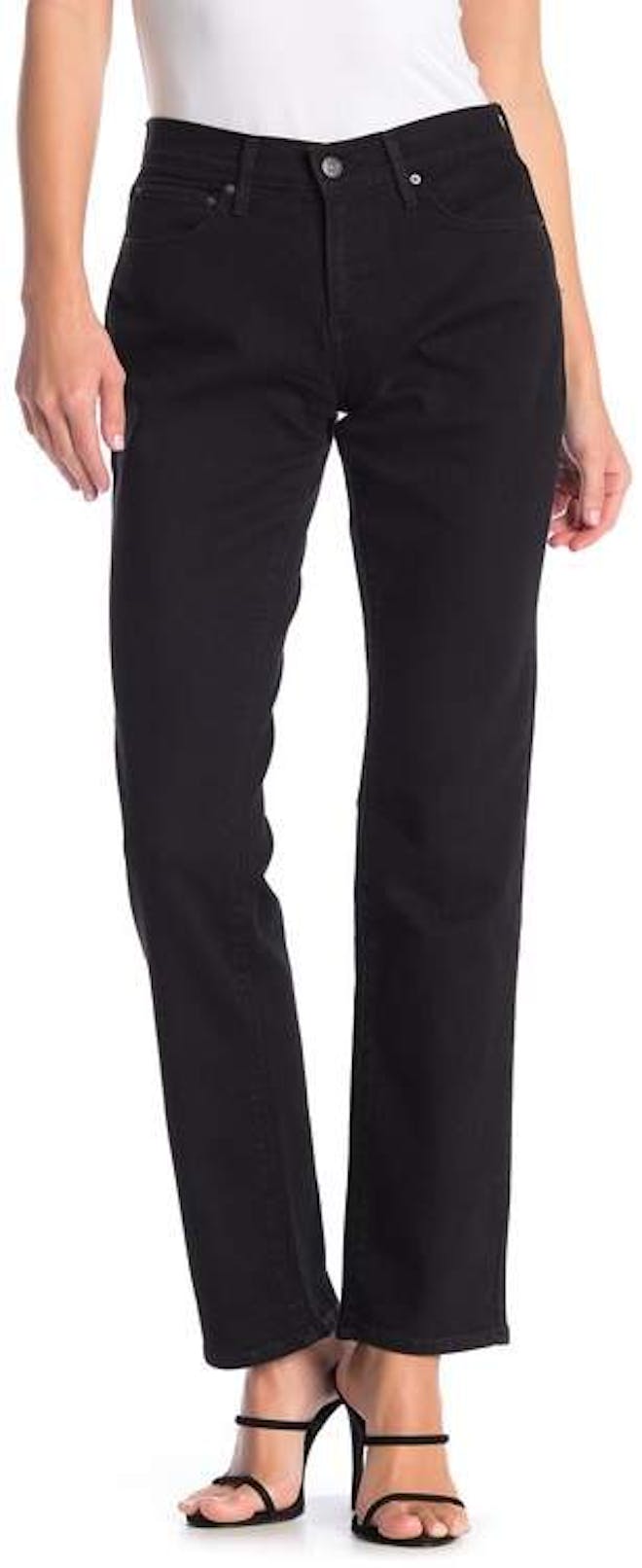 Levi's from Nordstrom Rack $49.50
Details Classic straight leg jeans offer everyday comfort and casual style. Machine wash cold 78% cotton, 21% polyester, 1% elastane Zi…
---
1/6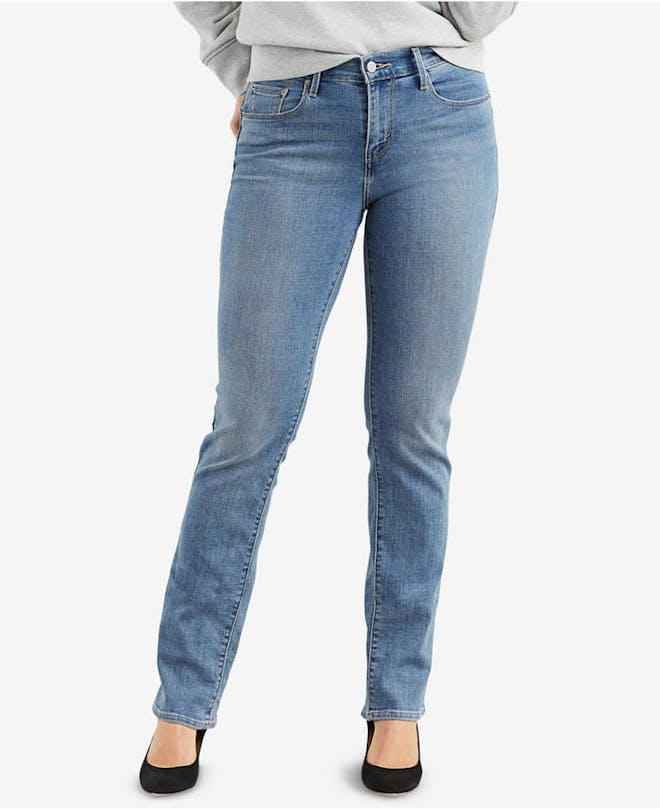 Pair Levi's 505 jeans with a tailored western shirt and some heeled boots for frontier-inspired style with a polished touch – a smart look …
---
1/6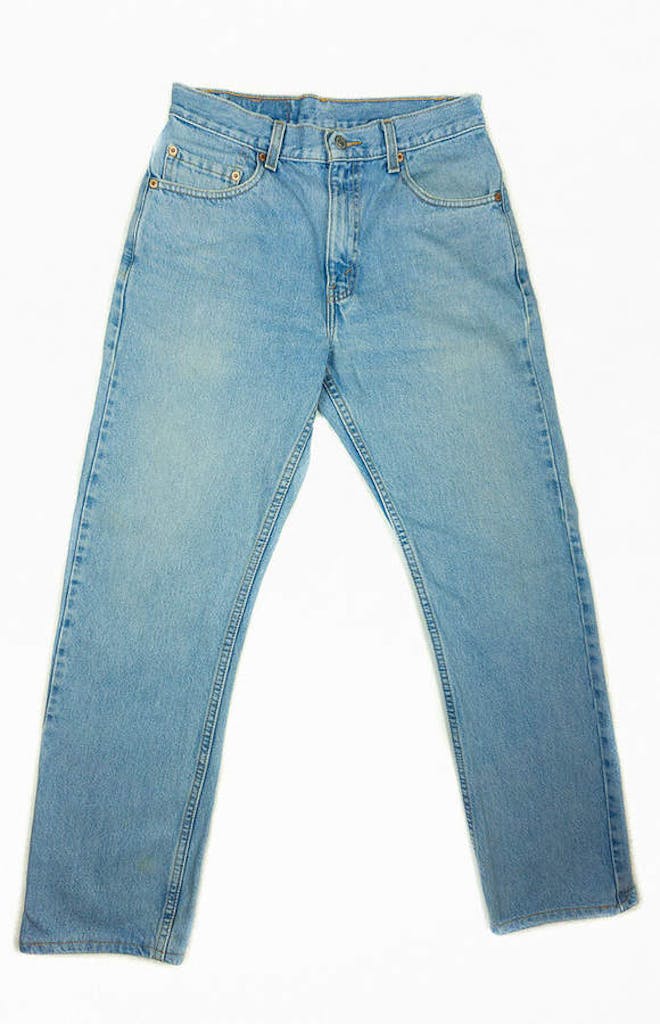 Classics never go out of style and neither will the tried and true 1980 Levi's 505 Jeans from GOAT Vintage. These high-rise jeans come in a ligh…
---
1/6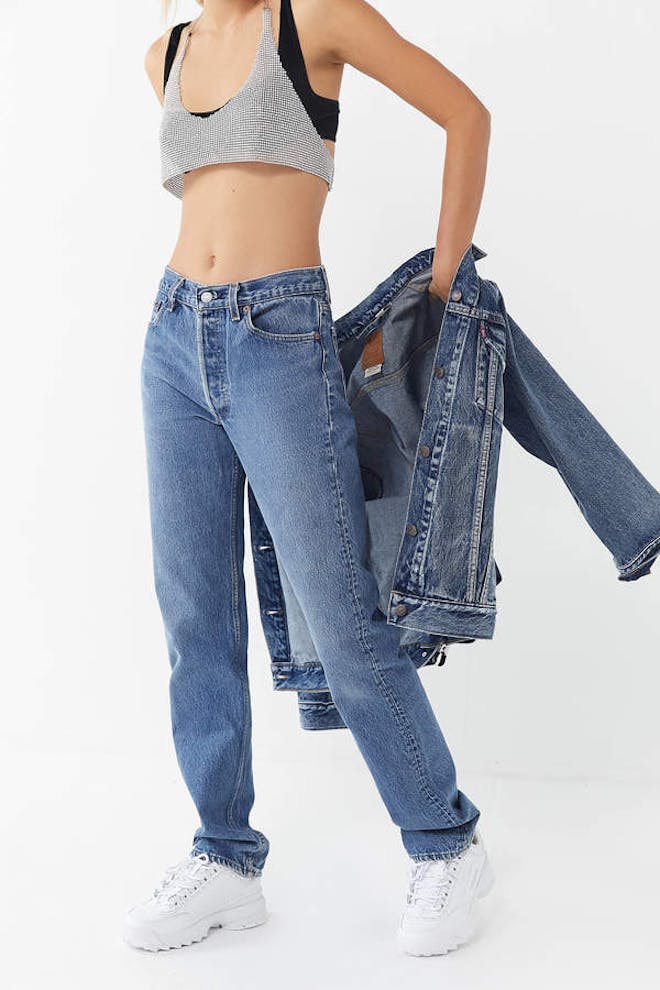 Urban Renewal Vintage from Urban Outfitters $98.00
Vintage Levi's jean with a high waist and straight leg in a medium wash denim. 5-pocket construction with belt loops and button closure. We'll c…
---
1/6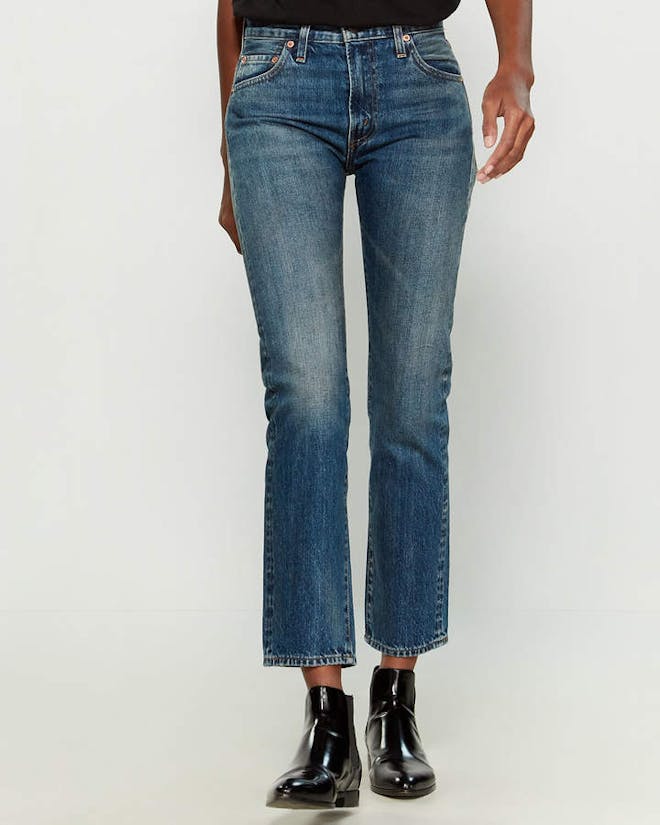 Levi's from Century 21 $278.00
Zip fly with button closure, five-pocket construction, belt loops Whiskering, fade effect at thighs, contrast stitching, mid-rise 100% Cotton Ma…
---
Research / Frequent Questions
Levis 501 Vs 505
The 505 version is basically the straight relaxed fit made to fit the average build and goes over the waist.
The 514 is the hip hugger version of Levi's and not as accommodating and made to fit heavier people. These are geared toward those who have the flat belly and want to wear crop tops, etc.
Levis 505 Vs 501
The difference between the 501 vs 505 has a lot to do with the button fly. That is what the 501 offers and is the original shrink to fit jeans, which are targeted for the younger, skinnier generation.
The 505 series does not offer the button fly option. They only have the zipper fly. They are also a relaxed fit more breathable jean that appeal to women and men in their late twenties, younger thirties, but are loyal to the Levi;s brand.
The 505 is for the older, average consumer who want the relaxed fit while still wearing their favorite jeans. They also have the zipper fly.
The 501 jeans is button fly and a shrink to fit jeans which is more appealing to younger men and women who prefer the tighter jean look.
Whats The Difference Between Levi 505 And 514?
The difference between the 505 and 514 is that the 514 jeans are a slim fit whereas the 505 jeans are straight fit.
Are All Levi's 505 Stretch?
No they are not. Some of them are made with 100% cotton, and for some people, that is where the confusion seems to be occurring. People think they are the regular Levis 505s that are cotton. There are some 505s that are stretch
Are Levi's 505s Jeans Preshrunk?
Levi's 505s are preshrunk
The Levis 505 are the epitome of dad jeans and embody the 1960s in every aspect. From rockstars, to hippies, to trend setters, this model never goes out of style and continues to come back hot on the racks.
If you are a fan of the 501s then the 505s are definitely for you. These jeans are classic bootcut paired with distressing and a relaxed fit to make any outfit more casual or add an edge to your outfit. These jeans are a classic Levi's model and a definite shrink to fit fan favorite.
Although Levi's are a legendary brand of jeans, they are some of the highest quality jeans out there. Not only are they good for dressy occasions, working in the rugged outdoors, they are also great to wear for sports such as skateboarding.
They were obviously not designed for that action, they are durable enough to withstand the stress of everyday wear.
Levi's have actually become a "must have" in the skateboarding industry because they will stand the test of time and are durable enough to be work for the most extreme activities.
Last Updated on