We may earn compensation through affiliate links in this story.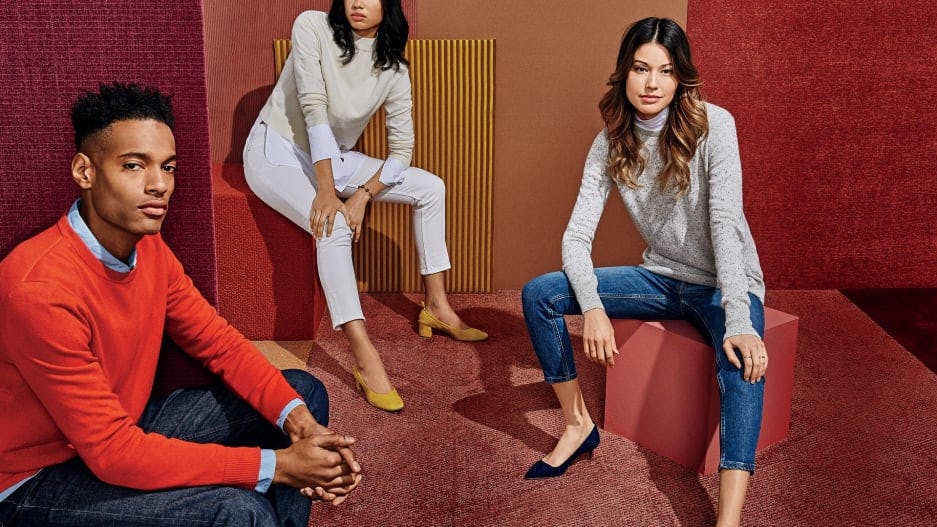 Photo by FAST COMPANY
Everlane is leading the growing transparency movement in fashion. From the way their pricing works to the treatment of employees, each piece of the Everlane process is part of their company story.
Unlike some who adopt this transparency-first marketing approach, Everlane is the real deal, subjecting all partner factories to the same standards of sustainability and fair practice that they at Everlane use internally.
Even more, Everlane's denim factory is regarded as one of the most sustainable denim factories in the work.
In the 21st century its refreshing to see a company that considers the bigger picture of fashion. Here's the best part…their style is so chic. See below…
Research / Frequent Questions
Best Everlane Men's Jeans
The Best Men's Jeans…
1/2
Slim Jeans
Slim Jeans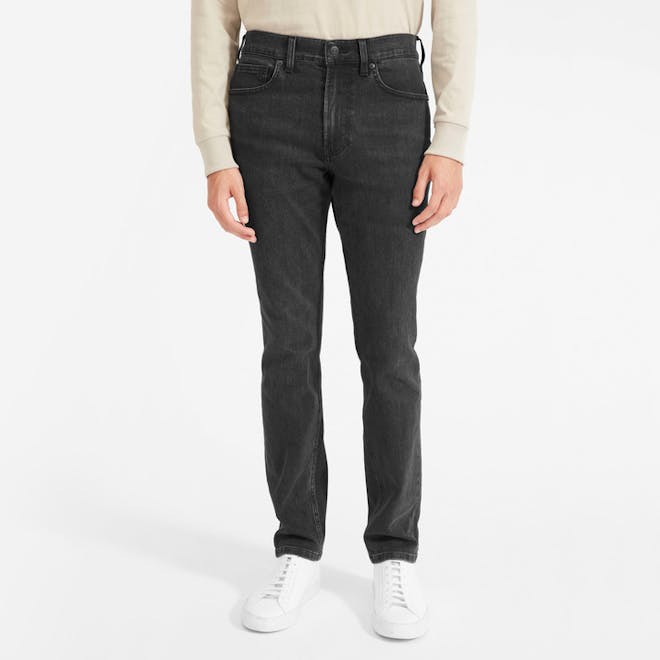 Easy and slim—but not skinny.
---
1/3
Jeans
Jeans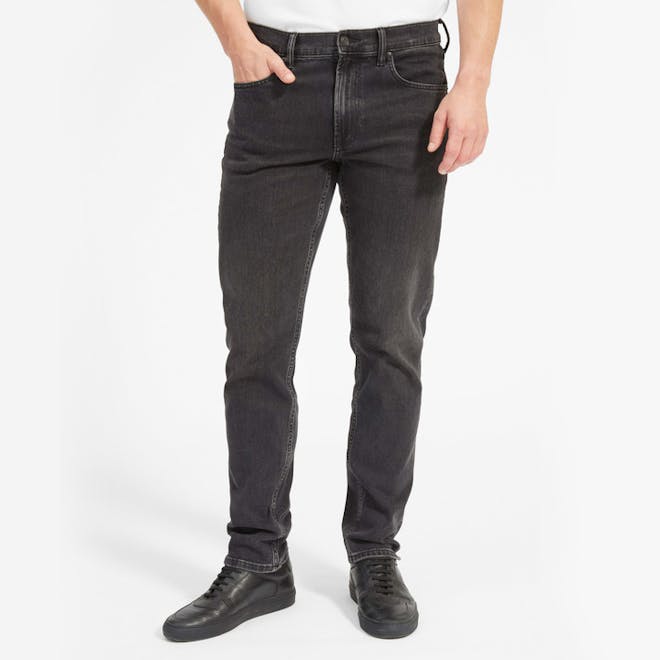 To get this fit just right we hosted a fit clinic to test our prototypes with 32.
---
1/4
Loose Jeans
Loose Jeans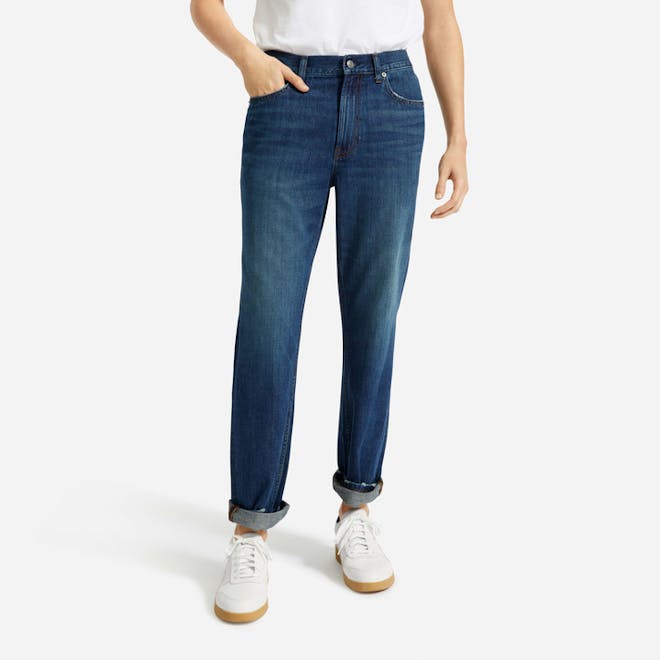 Jeans and summer weather aren't normally made for each other.
---
1/1
Jeans
Jeans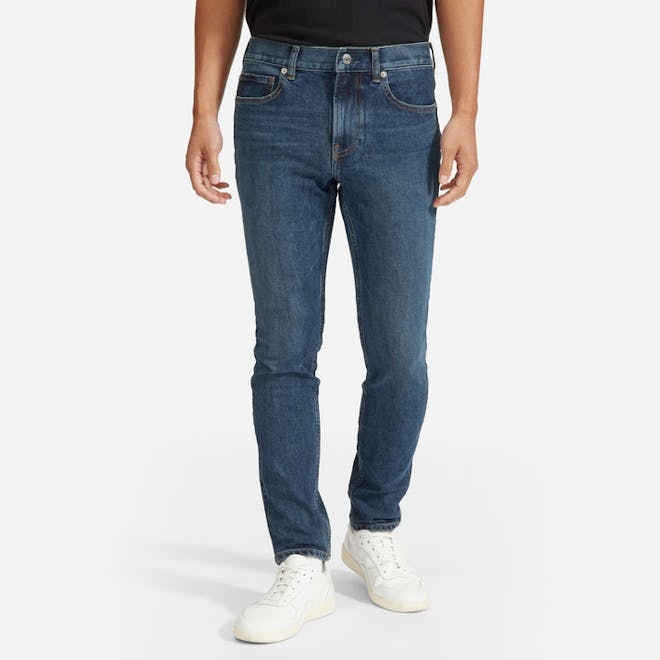 Four-way stretch organic denim stretches in the warp and the weft for maximum co.
---
Best Women's Jeans
Now our favorite women's jeans…
1/1
Skinny Denim
Skinny Denim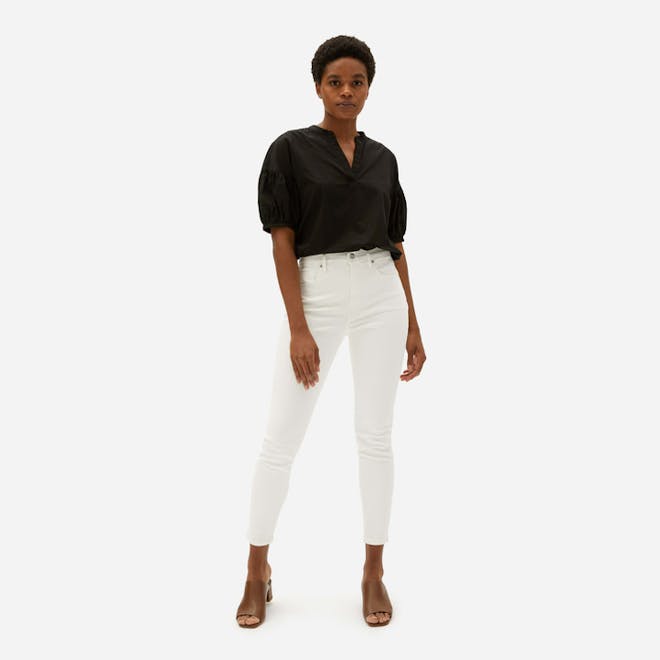 Stretch denim—that actually looks like denim.
---
1/2
Skinny Denim
Skinny Denim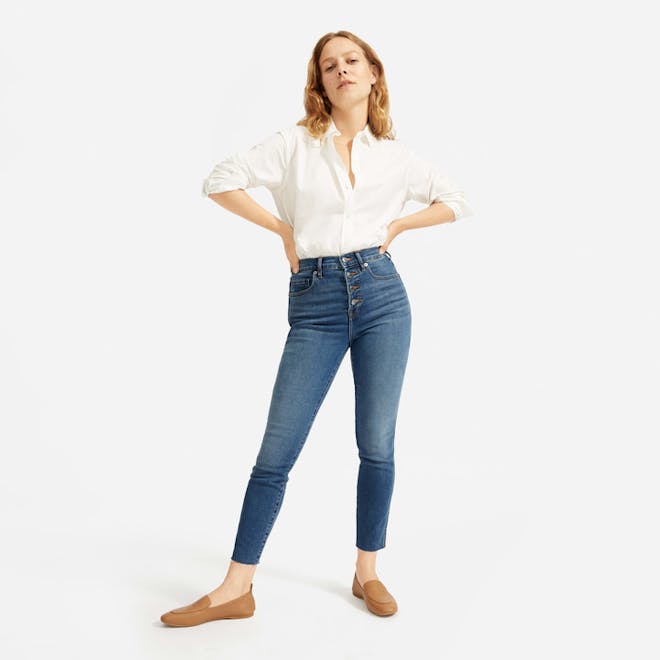 Our go-to High-Rise Skinny—now with a cool exposed button fly.
---
1/4
Straight Denim
Straight Denim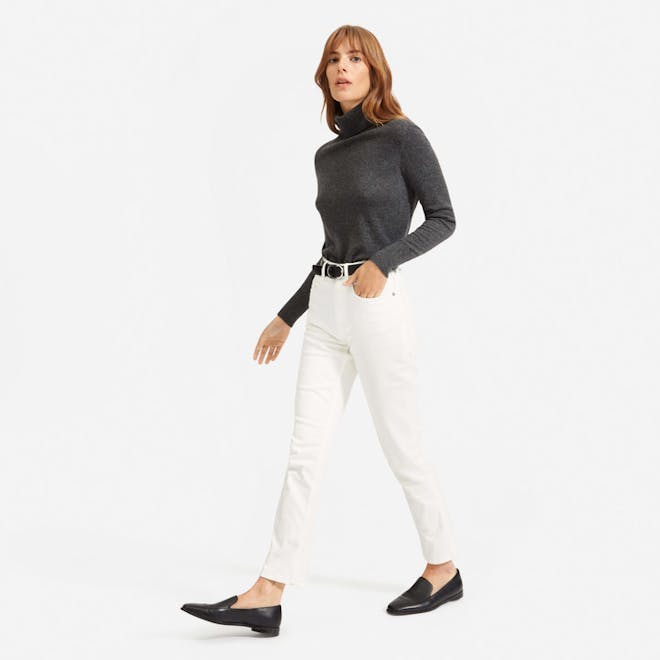 Meet the Original Cheeky Straight Jean—engineered for the perfect rear fit.
---
1/5
Stretch Denim
Stretch Denim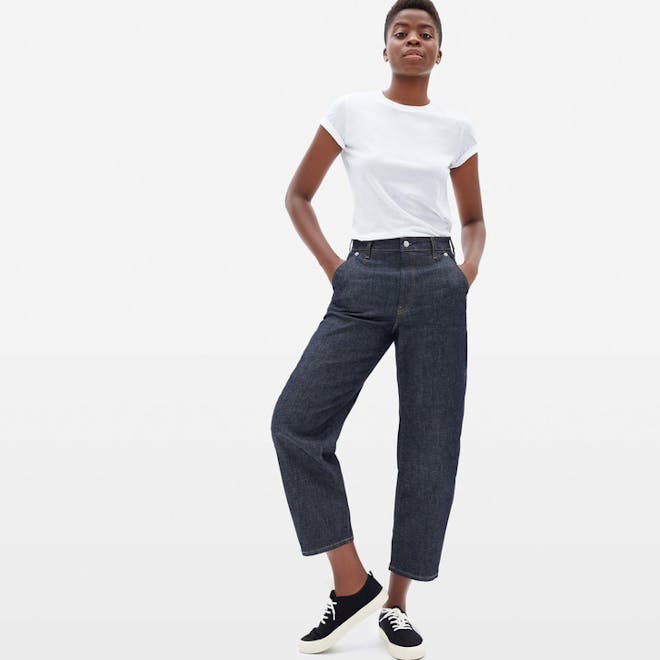 A shape that's ahead of the curve.
---
1/3
Bootcut Denim
Bootcut Denim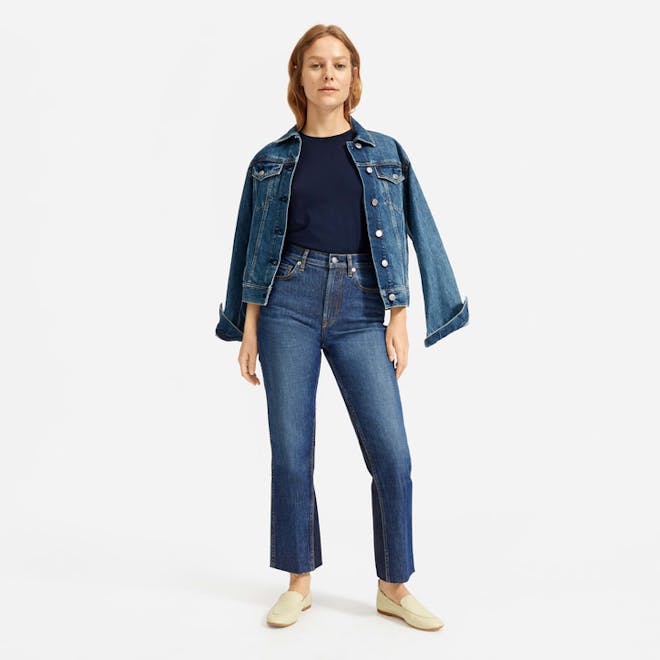 The Cheeky Bootcut Jean combines all the signature elements of our favorite Chee.
---
Everlane Jeans Sizing
According to the website regarding denim jeans analysis from manufacturing to quality and fits and types of jeans sold by Everlane, it is determined that they are true to fit with no major size variations.
How Do Everlane Jeans Compare To A.p.c. Jeans
The difference with Everland jeans is that it is raw denim and they are very stiff and uncomfortable at first. Over time, they will actually conform to the body of the person wearing the jeans. A.p.c. jeans are selvedge denim which means they are woven together in a way that lets you know that you are wearing premium denim. They are softer when they are new.
Do Everlane Jeans Bleed?
The good news for those of you wanting to buy Everlane jeans, there is no bleeding in the dreaded first wash. They will not bleed or fade other jeans or fabrics you wash them with.
Online Conversations About Everlane
Review of Everlane from a Reddit User
Back in maybe November/early December of 2018, I bought a pair of Everlane jeans to be like a goal pair to strive to wear. They're legit denim, so no stretch whatsoever (unlike all of my other jeans!).
Similar Brands to Everlane Jeans
A few brands you will want to check out…
More Articles About Everlane Jeans
Cutoff Denim Shorts : DenimBlog
Nov 19, 2019 … Do you remember the days of when Andre Agassi ruled the Tennis Courts and
also won over the hearts of many young women? Here is Andre …
Topman
Topman
Topman
Topman
Mossy
Mossy
Mossy
Mossy
Ganni
Ganni
Ganni
Ganni
Everlane Try On Hauls
Everlane Jeans Trend
You can see Everlane's rise over the past couple of years