We may earn compensation through affiliate links in this story.
Karen Phelps' timeless denim designs have made Goldsign an essential for the stylish city dweller. Their Modern collection is the perfect choice for everyday elegance.
With her classic British influence combined with the energy of LA, Goldsign offers high quality denim for city living.
Goldsign is a small denim company located in Los Angeles
You can find them online at goldsigndenim.com and on instagram at www.instagram.com/goldsigndenim
You can find their fit guide online at goldsigndenim.com
They are carried by Nordstrom, Saks Fifth Avenue and Net a Porter
Let's explore Goldsign's top-rated styles and the latest information on upcoming sales.
Editor's Choice
Gold Sign from NET-A-PORTER $325.00
These scored a 4.5 out of 5 based on 278 reviews
Goldsign Jeans FAQs
Our Favorite Jeans From Goldsign Explained…
1/1
Flare Jeans
Flare Jeans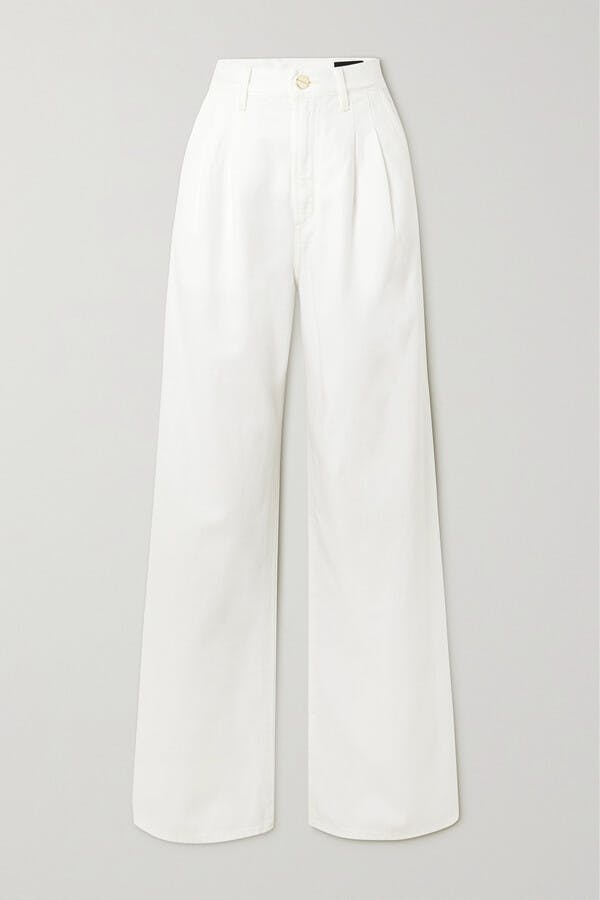 Gold Sign from NET-A-PORTER $325.00
GOLDSIGN's 'The Edgar' jeans are comfortable and stylish, like tailored pants.
---
1/4
Flare Jeans
Flare Jeans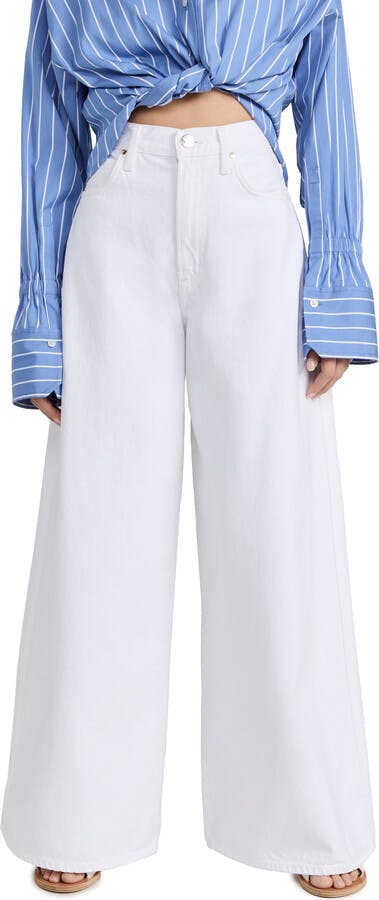 Gold Sign from Shopbop.com $325.00
.S.A
Our heavyweight, non-stretch denim wide leg jeans are full length and feature a button closure and zip fly. They have five pocket styling and are made from 100% cotton. Hand wash and made in the U.S.A.
---
1/6
Cropped Jeans
Cropped Jeans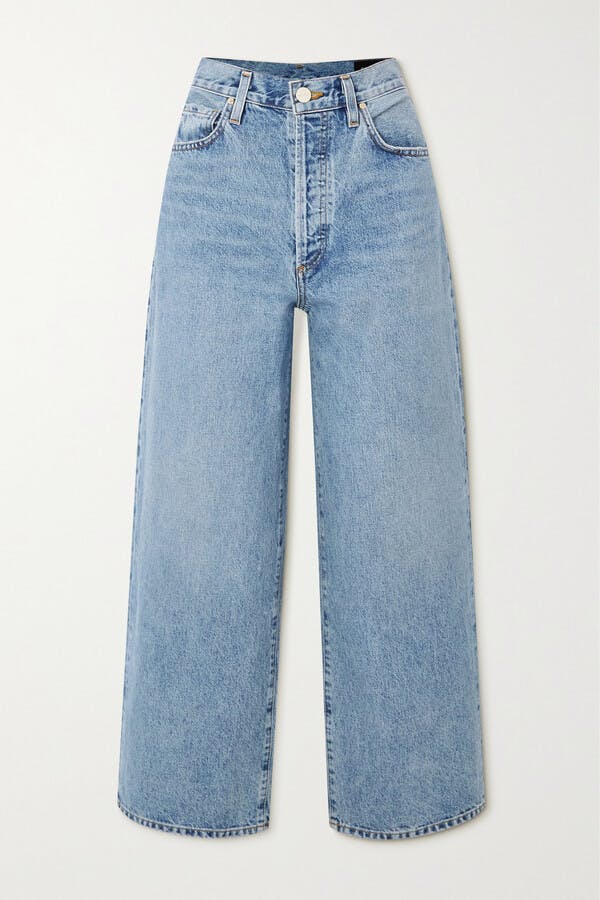 Gold Sign from NET-A-PORTER $350.00
GOLDSIGN's 'The Storey' jeans are made with extra care – they're crafted in small batches so that each pair receives lots of attention.
---
1/5
Jeans
Jeans

Gold Sign from Selfridges $420.00
.
GOLDSIGN, located in California, is the expert in creating great jeans.
---
1/6
Skinny Jeans
Skinny Jeans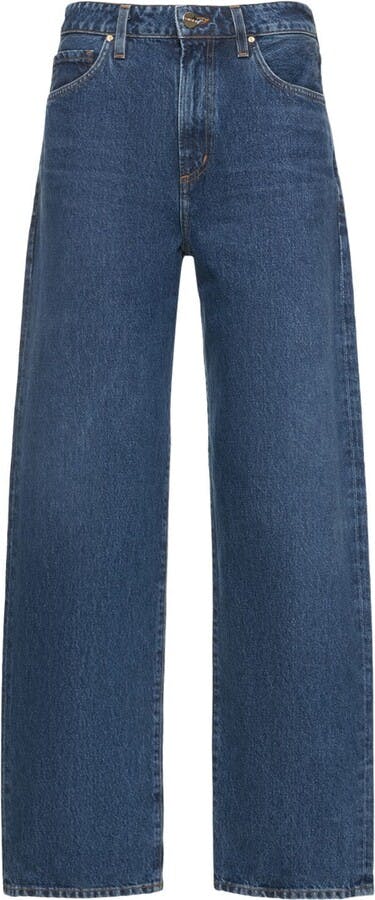 Gold Sign from LUISAVIAROMA $460.00
This item has a front button and a hidden zipper to close.
---
1/3
Flare Jeans
Flare Jeans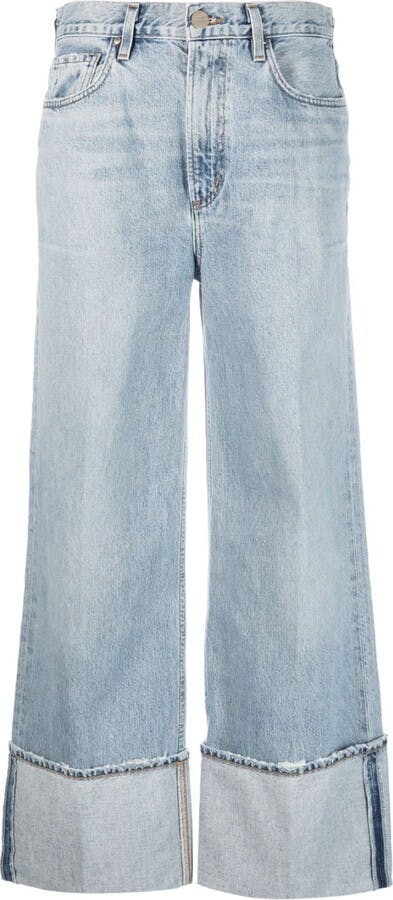 Gold Sign from Farfetch $574.00
loops
GOLDSIGN has created the perfect jeans for you! These light blue, washed denim jeans have a wide leg and folded edge detail. They have a high-waisted fit, with belt loops and a logo patch on the rear. Look and feel great in these jeans!
---
Who Makes Goldsign Jeans?
Karen Phelps took over the Goldsign jeans design team. They are produced in Los Angeles is the small batch, artisan fabric district.
Brands Similar to Goldsign
If you like Goldsign, then check out…
Topic Most Mentioned About Goldsign
The most important topic that people are interested in relating to the Goldsign brand is their pleated jeans. People are interested in the fit, comfort, and style of these jeans and are curious to learn more about them.
What Customers Are Saying About Goldsign
Goldsign's reviews have an average rating of 3.02 / 5
Within those, reviews that mentioned Fit had an average of 2.43 / 5
Reviews that mention Quality had an average of 4.22 / 5
And reviews that mentioned Comfort an average of 3.59 / 5
Reviewers have praised the fit and comfort of Goldsign jeans, with one reviewer noting that "these are incredibly soft and comfortable jeans. They also fit great." Others mentioned that the size runs comfortably – not too large and stretches with wear, and that the rise is "perfection" and sits above the navel. One reviewer also mentioned that they "have never owned a pair of Goldsign denim so [they were] a bit concerned about sizing" but ended up loving the wash, silhouette and invisible back pockets.
Popular Styles From Goldsign
Popular Styles from Goldsign
GOLDSIGN Frontier Cropped
Trends for Goldsign
Trending popularity for Goldsign