We may earn compensation through affiliate links in this story.
For the denimheads out there, you know Karen Phelps has been an iconic of the denim world forever.
Her creative direction has made Goldsign one of the "must haves" for any chic, big-city closet. I love their elegant, Modern denim collection…such a great choice for everyday jeans.
With this classic British influence of Karen Phelps — and a Los Angeles home — Goldsign offers a Modern, high quality denim line for the essential city living.
Our Favorite Goldsign Jeans
our favorites
About Goldsign Denim
Designed in Los Angeles
Average Customer Satisfaction 4.27/5
With a low price of $81.92, a high price of $238.18 and an average price of
Fit runs Very Slightly Big
Goldsign Jeans FAQs
Our Favorite Jeans From Goldsign Explained…
1/3
Stretch Jeans
Stretch Jeans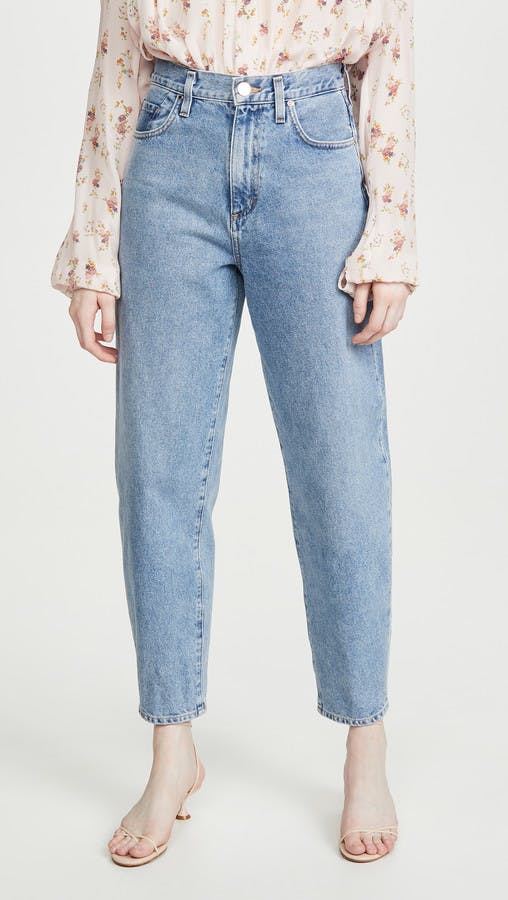 Gold Sign from Shopbop.com $275.00
∙Fabric: Mid-weight, non-stretch denim ∙Leather patch at back ∙Button closure an.
---
1/4
Jeans
Jeans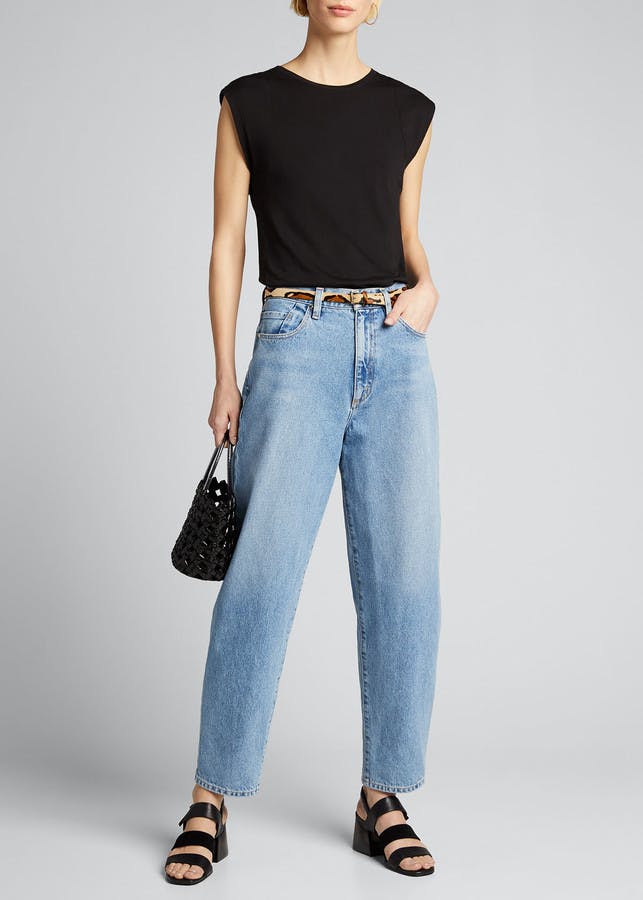 Gold Sign from Bergdorf Goodman $275.00
Goldsign "The Curve" jeans in light wash denim.
---
1/1
Straight Fit
Straight Fit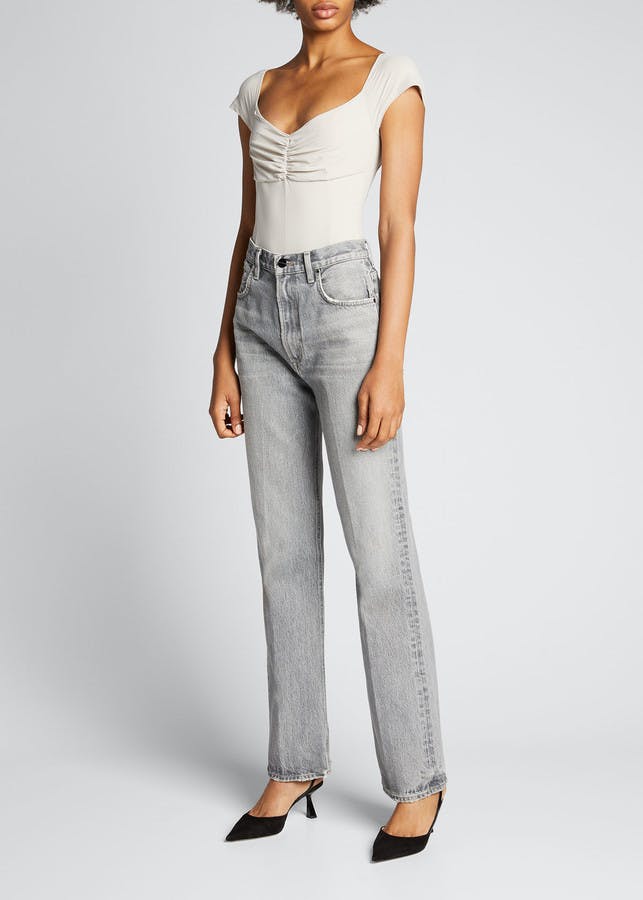 Gold Sign from Bergdorf Goodman $325.00
Goldsign "The Martin" jeans in rigid denim.
---
1/6
Straight Fit
Straight Fit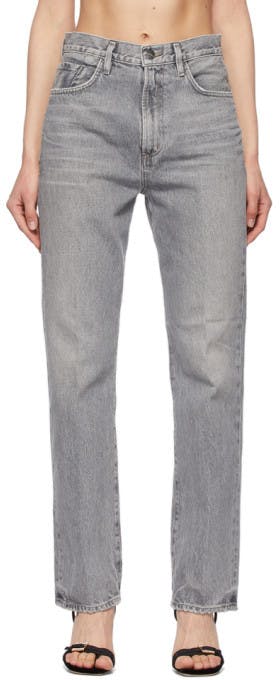 Straight-leg non-stretch denim jeans in grey.
---
1/2
Jeans
Jeans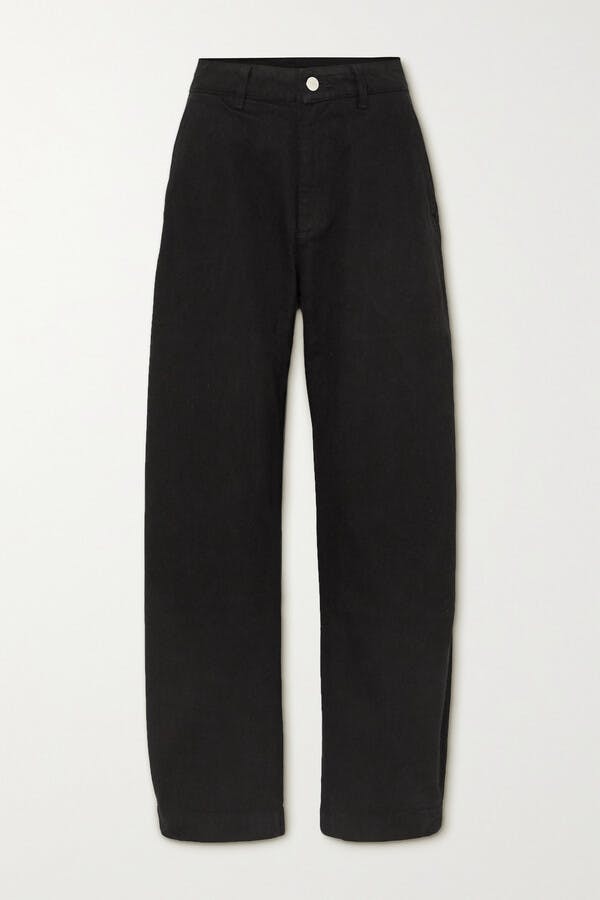 Gold Sign from NET-A-PORTER $375.00
GOLDSIGN's denim is produced in small batches and designed to be loved for a lif.
---
1/5
Jeans
Jeans

Gold Sign from Mytheresa $445.00
The black Peg jeans from Goldsign are a nonchalant wardrobe staple.
---
What Customers Are Saying
Below are real reviews that talk about Goldsign's fit, material and more…
"These jeans just didn't live up to the nice picture. Something about the wash and the weight of the fabric made it oddly look like a cheaper stretch jean, instead of the work/dressy jean look I was aiming for (and would be justified by the price). They were also quite long for me."
About the Fit
"Absolutely love these! I am a jean person and have worn these everyday since purchase. Highwaisted and a little loose around upper leg. Otherwise tight everywhere else. Great to dress up or down with the thread color."
About the Fit Sizing: True to Size / As Expected
"This is my first Goldsign purchase and certainly won't be my last. The rise is perfection, (sits above navel 5'4). Just the right amount of give so they are quite comfortable while maintaining the stiff cotton look."
About the Fit Sizing: True to Size / As Expected
"The color and cut are gorgeous they were just a little too stiff for my liking. I am a solid 26 in all jeans and while these fit I wouldn't have been able to sit on the floor with my my kids or run errands comfortably. Def size up. Sent back for the the beatnik ankle with a little stretch."
About the Fit Sizing: Smaller than Expected
"I ended up returning these, as they did not fit me well at all. The pockets sat too low which looked strange with the high waist. I am short-waisted and maybe should steer clear of high waist jeans."
About the Fit Sizing: Smaller than Expected
Who Makes Goldsign Jeans?
Karen Phelps took over the Goldsign jeans design team. They are produced in Los Angeles is the small batch, artisan fabric district.
Suggested Retailers
More Articles About Goldsign
Britney Spears in Goldsign : DenimBlog
She also answered questions about her upcoming album. Britney wore a pair of
Goldsign jeans, her Ugg boots and a sweatshirt. Although I'm not an overall fan of
 …
Try On Hauls For Goldsign Jeans
Similar Brands To Goldsign
Goldsign Denim Trend
Searches for Goldsign jeans have stayed consistent over the last 5 years