Average Customer Satisfaction 4.27 /5
With a low price of $81.92, a high price of $392.21 and an average price of $238.18
Fit runs Very Slightly Big
Editor's Choice
Gold Sign from NET-A-PORTER $325.00
Not only do GOLDSIGN's jeans have a cool high-rise shape that'll suit many diffe.
Our Favorite Goldsign Jeans
Your shortlist to the best
---
our favorites
Who Are Goldsign Denim?
With the classic British influence of Karen Phelps — and a Los Angeles home — Goldsign offers a Modern, high quality denim line for the essential city living.
Goldsign Research
Our Favorite Jeans From Goldsign Explained…
1/2
Relaxed Denim
Relaxed Denim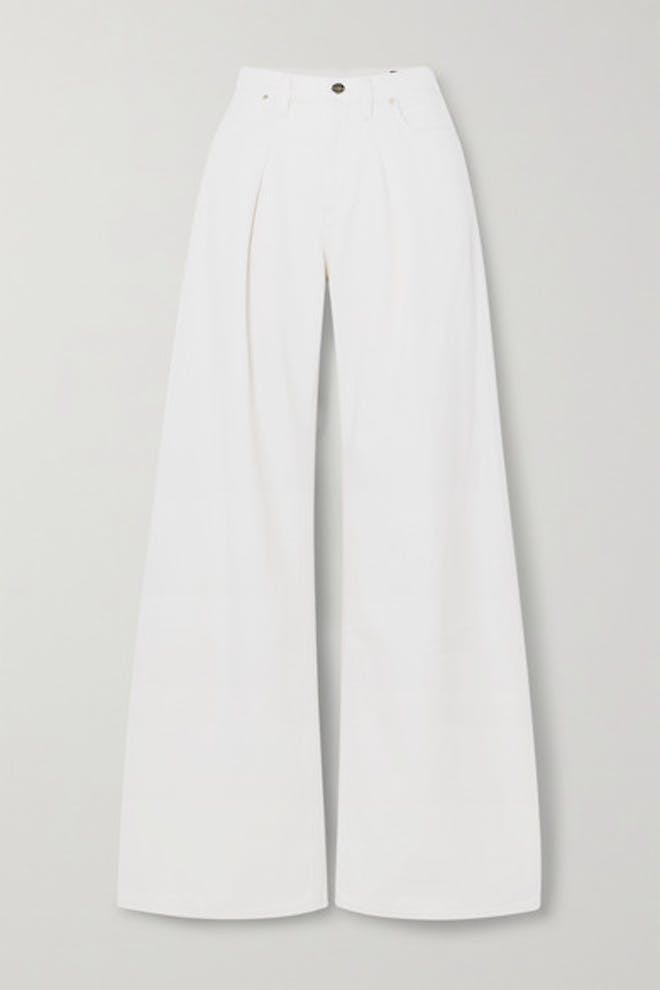 Gold Sign from NET-A-PORTER $295.00
GOLDSIGN prides itself on small batch quantities produced in its LA-based worksh.
---
1/4
Cropped Denim
Cropped Denim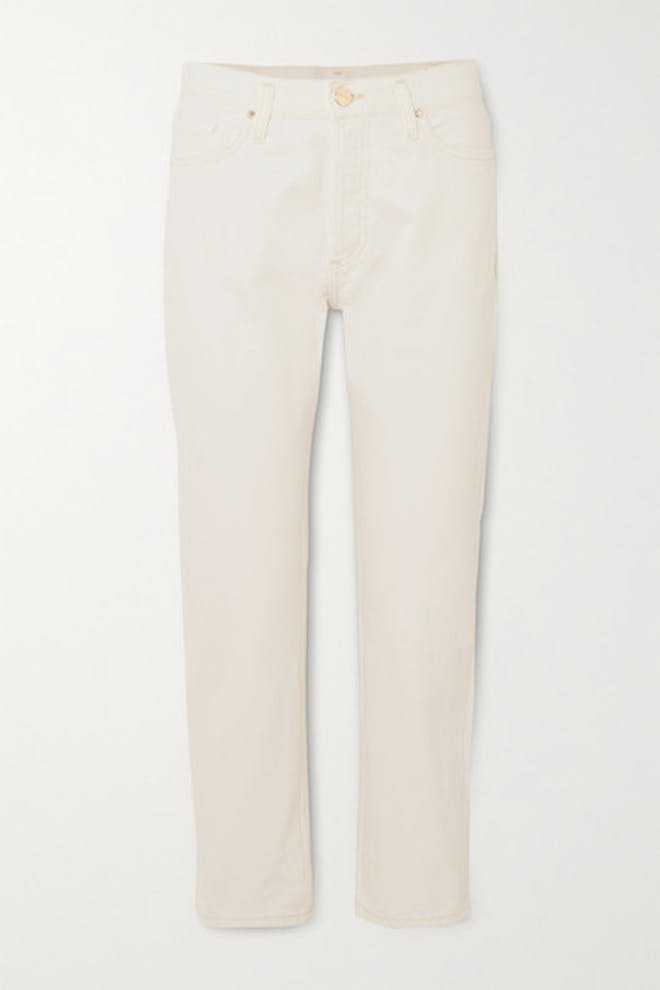 Gold Sign from NET-A-PORTER $295.00
GOLDSIGN's designs are made in the brand's LA studio from high-quality, long-las.
---
1/1
Cropped Denim
Cropped Denim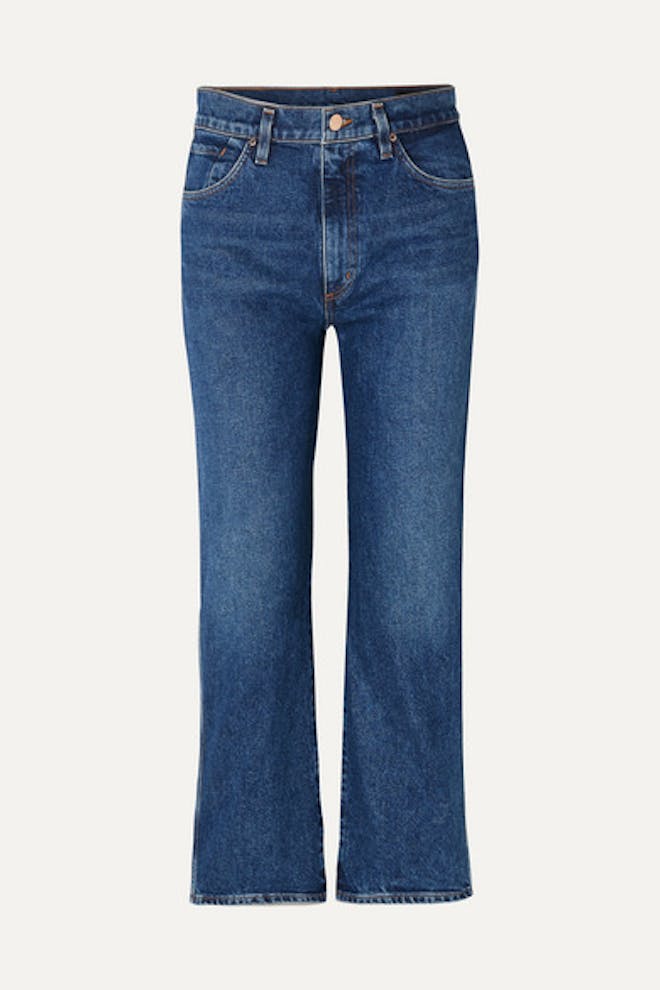 Gold Sign from NET-A-PORTER $325.00
From the high-rise waist to the flush back pockets, every part of Goldsign's jea.
---
1/3
Relaxed Denim
Relaxed Denim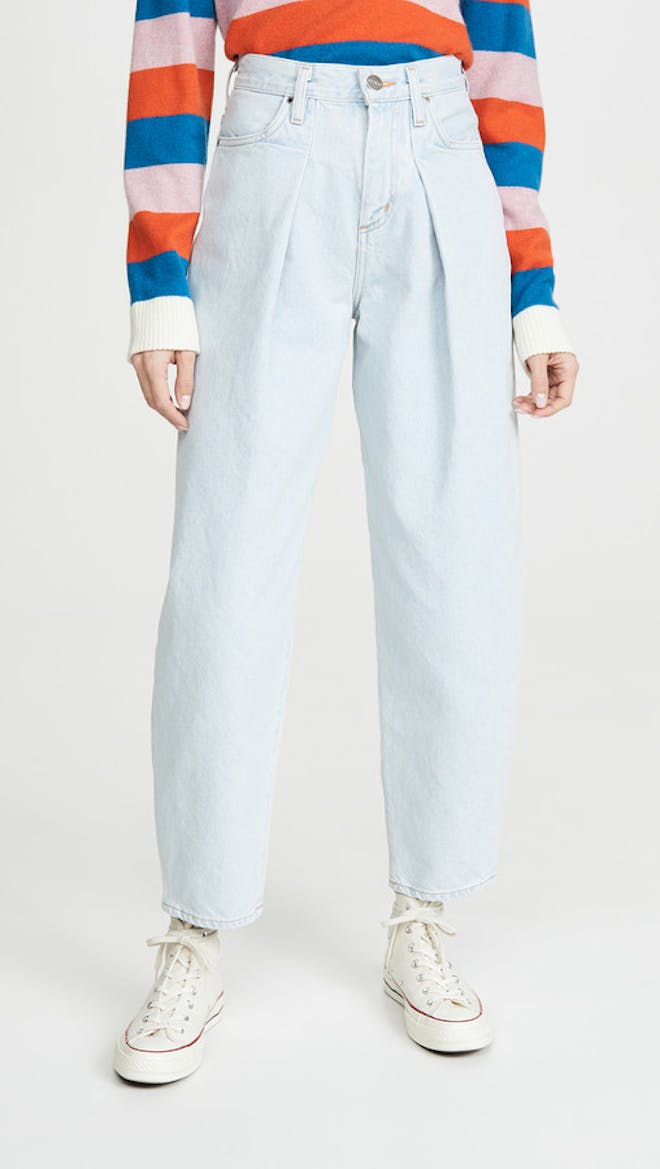 Gold Sign from Shopbop.com $325.00
∙Fabric: Mid-weight, non-stretch denim ∙Relaxed silhouette ∙Ankle length, straig.
---
What Customers Are Saying
Below are real reviews that talk about Goldsign's fit, material and more…
"These jeans just didn't live up to the nice picture. Something about the wash and the weight of the fabric made it oddly look like a cheaper stretch jean, instead of the work/dressy jean look I was aiming for (and would be justified by the price). They were also quite long for me."
About the Fit
"Absolutely love these! I am a jean person and have worn these everyday since purchase. Highwaisted and a little loose around upper leg. Otherwise tight everywhere else. Great to dress up or down with the thread color."
About the Fit Sizing: True to Size / As Expected
"This is my first Goldsign purchase and certainly won't be my last. The rise is perfection, (sits above navel 5'4). Just the right amount of give so they are quite comfortable while maintaining the stiff cotton look."
About the Fit Sizing: True to Size / As Expected
"The color and cut are gorgeous they were just a little too stiff for my liking. I am a solid 26 in all jeans and while these fit I wouldn't have been able to sit on the floor with my my kids or run errands comfortably. Def size up. Sent back for the the beatnik ankle with a little stretch."
About the Fit Sizing: Smaller than Expected
"I ended up returning these, as they did not fit me well at all. The pockets sat too low which looked strange with the high waist. I am short-waisted and maybe should steer clear of high waist jeans."
About the Fit Sizing: Smaller than Expected
Who Makes Goldsign Jeans?
Karen Phelps took over the Goldsign jeans design.
Suggested Retailers
More Articles About Goldsign
Britney Spears in Goldsign : DenimBlog
She also answered questions about her upcoming album. Britney wore a pair of
Goldsign jeans, her Ugg boots and a sweatshirt. Although I'm not an overall fan of
 …
Similar Brands
This weeks denim review is on the Goldsign Lure Lace Effect skinny jeans in Port. I have only previously tried Goldsign jeans once and that was on a pair that ran really large, so they ended up fitting like boyfriend jeans more than skinny jeans, so I wasn't overly fond of them for that reason. It's nice to be able to review a pair of their proper skinny jeans and test them out as they should be.
I always make sure that I wear the jeans I am reviewing at least once for a good few hours. I feel that this tests them out properly as I get to see how much they stretch out, how comfortable they can be and how easy they might be to wear. I sized down to a 26 (from my usual size of 27) as I remembered that Goldsign jeans run quite big and the size 26 was a good choice because they fit me perfectly in size, they aren't too tight or too loose, so I would recommend going with a smaller size in these if you decide to buy them.
I was quite impressed with the overall fit of these jeans, I found the rise to be a nice height and the legs to be super skinny all over, which is always good so that they don't look baggy. They feel more like a thicker jegging than a skinny jean so that makes them incredibly comfortable, however after maybe an hour of wearing them I had to keep pulling them up. I don't usually have this issue with my jeans (unless they are too big), but these actually fit me fine so it was quite annoying to have to pull them up every 5-10 minutes as they slip down. I don't think sizing down would help this issue, I am guessing it's down to the fact that they have 25% cupro in their material make up, so it makes them quite silky and slippery. This is why I think they slip down a lot against the skin. I did also find the inseam to be quite long, I am sure you can see that the hem is tucked underneath in these photos and they are still quite bunchy, so these would definitely suit the ladies with longer legs.
Now for the back pocket placement, this is something I have always pondered over with Goldsign. A lot of the time the back pockets can be too large and they look unflattering, but I was quite pleased that these seemed to be a regular pocket size so they didn't swamp my butt in material, but I did notice they do make it look a little bit flat in comparison to other brands I have tried and wear often. I'm not overly fond of the flat butt look on myself, so these would definitely need to be stretched out in that area to see if it helps, but I haven't got around to doing that yet. It's not the worst ever, but it's not my favourite either.
The wash of these is definitely different, it's called Port as it's that shade of burgundy, but it's definitely a more pale and muted burgundy, it's not an intense deep shade. At first I thought this was a snake print overlay on the denim, but after looking at them from further away it's actually a lace print and I can see that clearly now as I look at the back pocket photo in the gallery. I do quite like the print as it's very blended with the wash, it's not bold and in your face, it's quite muted and I found them very easy to dress up for a printed jean which is quite unusual. I usually find I have to dress them down in some way. I would prefer these to be a bit more of an intense shade of deep red though as that might look better in my opinion.
Those of you who know Goldsign quite well will know that the brand costs a considerable more amount per jean than most other premium denim. They seem to always be £250+ and this particular pair costs £320. The fabric of them does feel very silky and of great quality and their craftsmanship is really good, however I don't feel they warrant a £320 price tag. I think that's very expensive for what these are. I've dealt with so many jeans over the years and I don't find these to be a huge amount better than others to justify the big price increase.
Overall, I do really think these are a very flattering fit based on the super skinny legs, nice rise and overall look of the jeans, however the constantly pulling them up issue is a bother to me as it's not something I want to be doing all the time. They are very very soft and comfortable, the denim actually feels quite thick and amazing for such a stretchy jean, but with the hefty price tag it's quite off putting, but I do like the colour and the lace print, that's very well done. As you can see, in my opinion there are positives and negatives to this particular pair of jeans, so I will let you take what you will from this review and make your own judgement. I honestly haven't felt a pair of jeans as silky as these, but that does come at the price of them slipping down a lot. Buy these jeans at Donna Ida for £320.
Gold Sign Jeans
Goldsign Denim Trend
Searches for Goldsign jeans have stayed consistent over the last 5 years
Last Updated on