We may earn compensation through affiliate links in this story.
Making their way onto the scene just before 2000, Ksubi has been a mainstay of fun, interesting, and high-quality Australian denim for over 20 years.
With a huge celebrity following (including Keanu Reeves), their rugged aesthetic has a California flavor with an Australian edge.
You can find them online at www.ksubi.com and on instagram at www.instagram.com/ksubi
You can find their fit guide online at ksubi.com/us/content/mens-denim-fit-guide
After reviewing Ksubi's reviews across all fits, they've scored a 4.00/5 for quality, while average fit tends to run slightly large. The average price for a pair of jeans is $166.08.
They are carried by Saks Fifth Avenue, Nordstrom and Nordstrom
Below, we take a look at the most popular & highest rated styles, along with interesting information, like when sales are coming up and more.
Editor's Choice
Ksubi from NET-A-PORTER $240.00
The Playback Vibez Trashed Distressed High-rise Jeans are a great pair of jeans to wear to any event. The color is a nice blue and they are a high-rise, which is perfect for any occasion.
Research / Frequent Questions
Where To Buy Ksubi Jeans?
You can buy Ksubi jeans from Ksubi.com, there are also retailers online that you can purchase the jeans. Nordstrom and farfetch are also popular sites. They are available at just about every major outlet online.
Our Favorite Ksubi Jeans
Below are our favorites from the Ksubi collection, including a little about what makes each pair special…
1/6

---
1/6

The Playback High-Waisted Straight Leg Jeans are a great option for those looking for a high-waisted jean. The denim is soft and comfortable and the jeans have a nice stretch to them.
---
1/6

from Saks Fifth Avenue $240.00
---
1/6

from Saks Fifth Avenue $240.00
The Playback Vibez Trashed Jeans are a distressed, ripped jean with a belt loop in the back.
---
1/6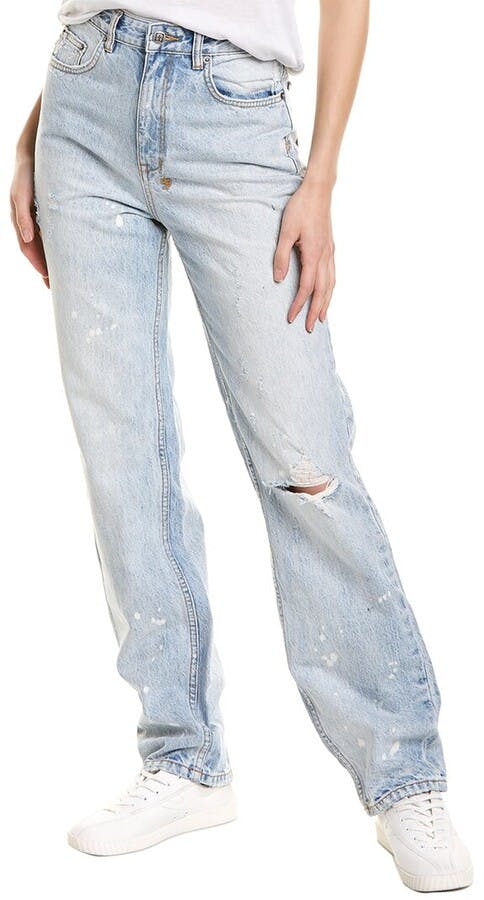 The jeans are a great fit and are comfortable to wear.
---
1/6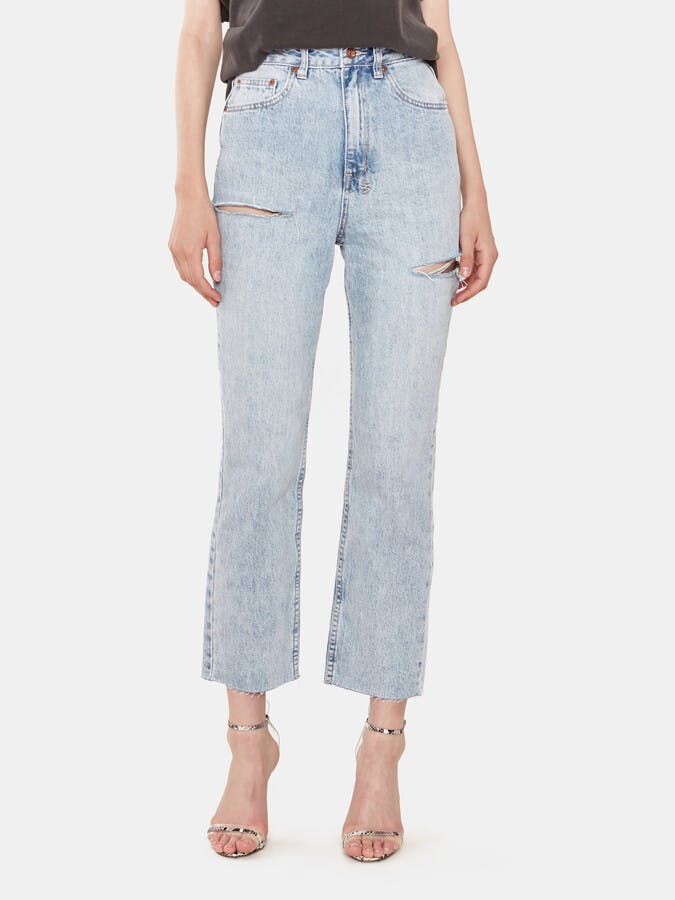 The Chlo Wasted High Rise Straight Leg Jeans are a high-waisted pair of jeans. They are made from a lightweight fabric and have a comfortable fit.
---
How Do Ksubi Jeans Fit
Ksubi Jeans are known for being true to fit. You can finally buy a pair of jeans that are going to be accurate with your normal measurements.
How do you pronounce Ksubi?
"Soobie"
Where are Ksubi jeans made?
Ksubi jeans are made in Australia and are one of the frontrunners of the denim market.
Ksubi Jeans Try On Hauls
Brands Similar to Ksubi
If you like Ksubi, then check out…
What Customers Are Saying About Ksubi
Of the 112 reviews we analyzed, 105 were positive, 7 were negative, and 0 were neutral. Below are a few snippets from the reviews.
Is ksubi a designer brand?
Ksubi is a designer brand.
Where are ksubi jeans from?
Ksubi jeans are a brand of jeans that are from Australia.
Do ksubi jeans run small?
Ksubi jeans are a type of jeans that are very popular among young people. They are known for their low-rise waist and slim fit. The jeans can be tight, but they are not known for being tight enough to run small.
Popular Styles From Ksubi
The most popular styles…
Ksubi Van Winkle
These jeans had a rating of 4.35 out of 5. You can buy a pair from Grailed for $70.00
Ksubi Trends
Ksubi is more popular now than ever