Photo by MOTHER
Celebrity favorite Mother Denim captures old-school cool of denim in a fresh, modern way.
With their retro aesthetic — along with flattering fits — MOTHER has won celebrity fans (even royalty…Meghan Markle is a huge fan of The Looker).
Beyond denim, MOTHER has a range of t shirts and knits with throwback vibes. They also have a reputation for doing good deeds, like their collaboration with Self Evident Truth.

I guess MOTHER denim is one of those special brands that are more cultural ambassador than a denim line. We love their clothes and their message…and I think the feeling is mutual #MOTHERLOVESYOU.
Editor's Choice for Mother
Editor's Choice for Mother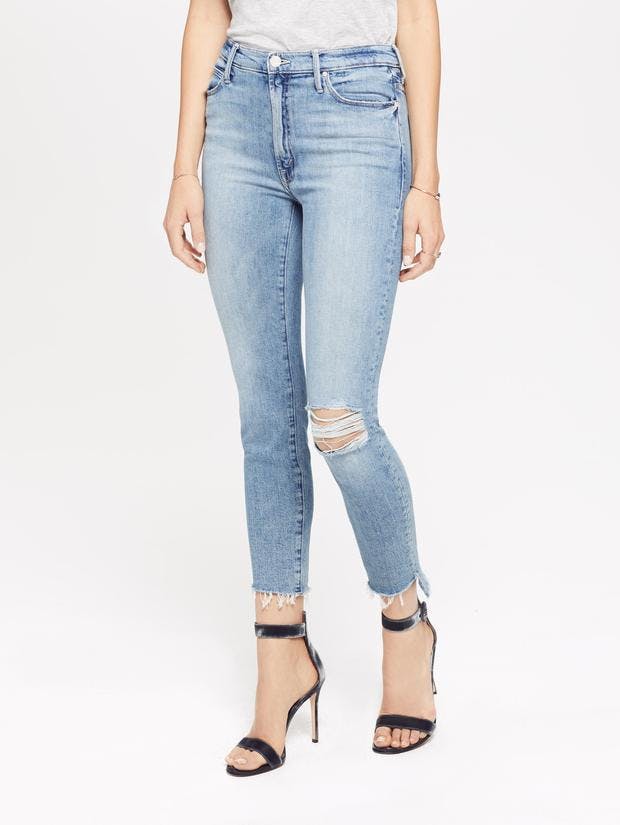 MOTHER The Stunner Ankle Step Fray $235.00
…and the distressed light washed counterpart to wear during off days.
Best Denim Mother Explained
Our favorite jeans and knits from Mother, including a little about what makes each special
11/12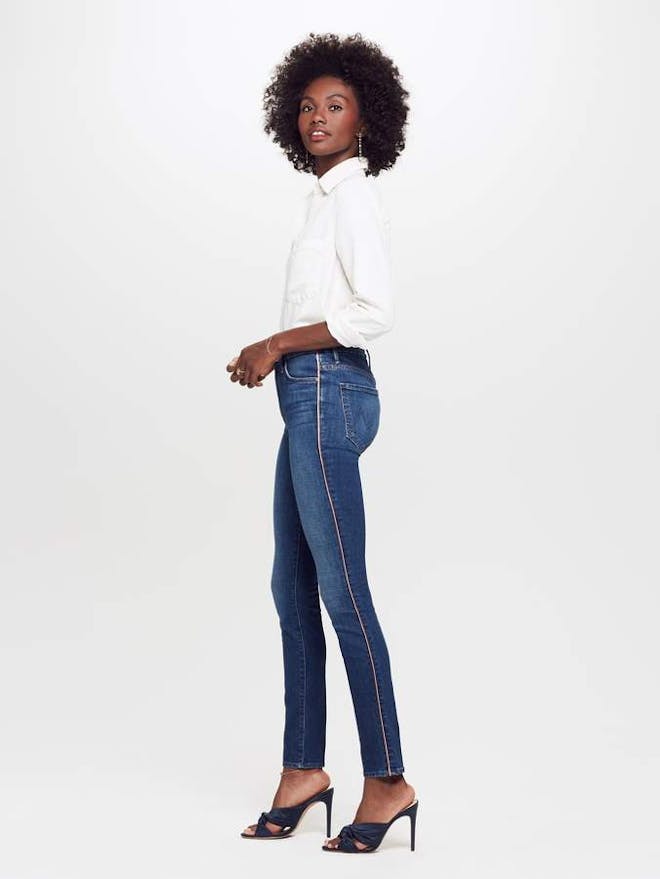 Rambling on. MOTHER's remenicing in her vintage blue wash skinnies featurng a metallic stripe down each side. Made in Los Angeles. Style no.1221
---
10/12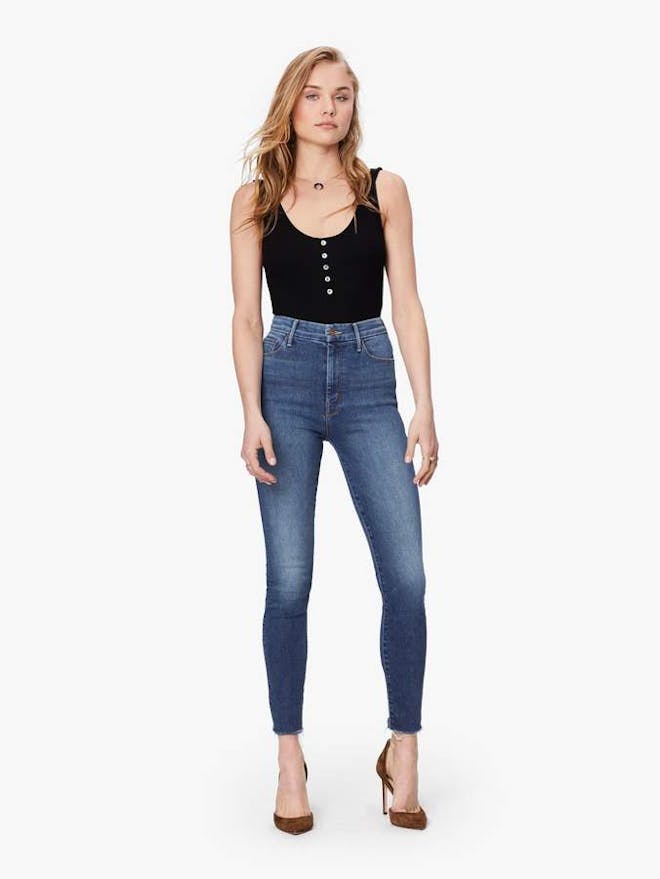 Fly away in MOTHER's best-selling skinny. High waised and sculpting in a classic blue wash. Made in Los Angeles. Style no. 1411-686-BSK
---
9/13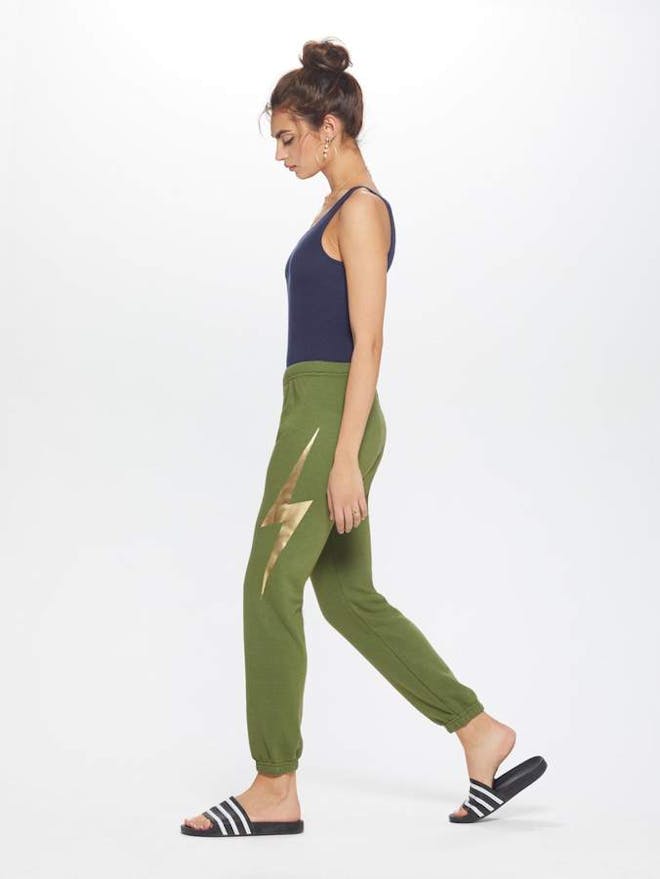 In a flash. MOTHER's gone in a minute in her olive green Aviator Nation sweats featuring a lightning bolt down the side. Made in Los Angeles. St
---
8/13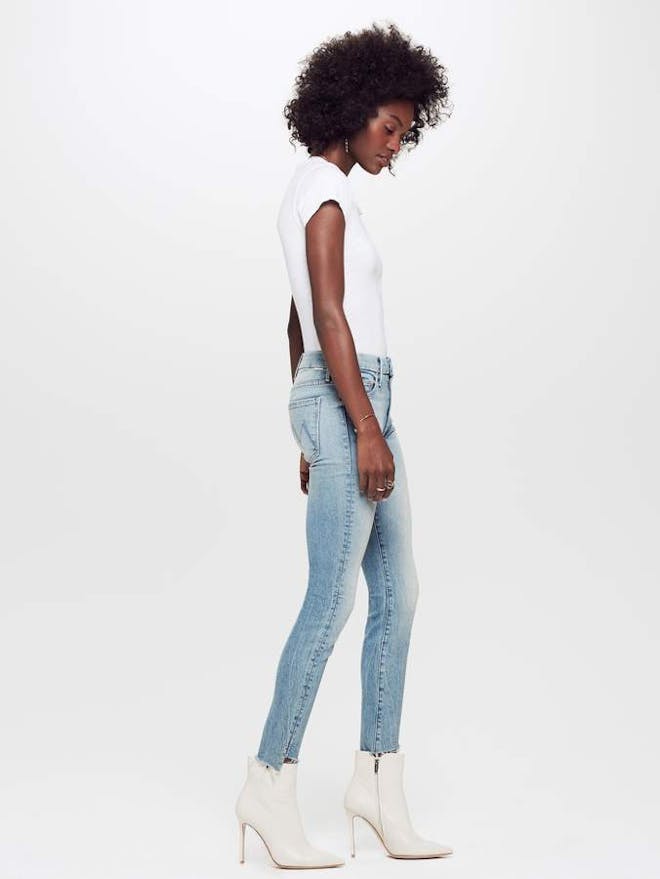 Don't be a wussy. MOTHER dares you to style her light wash stepped hem skinnies. Made in Los Angeles. Style no. 1791-661-TOD
---
7/13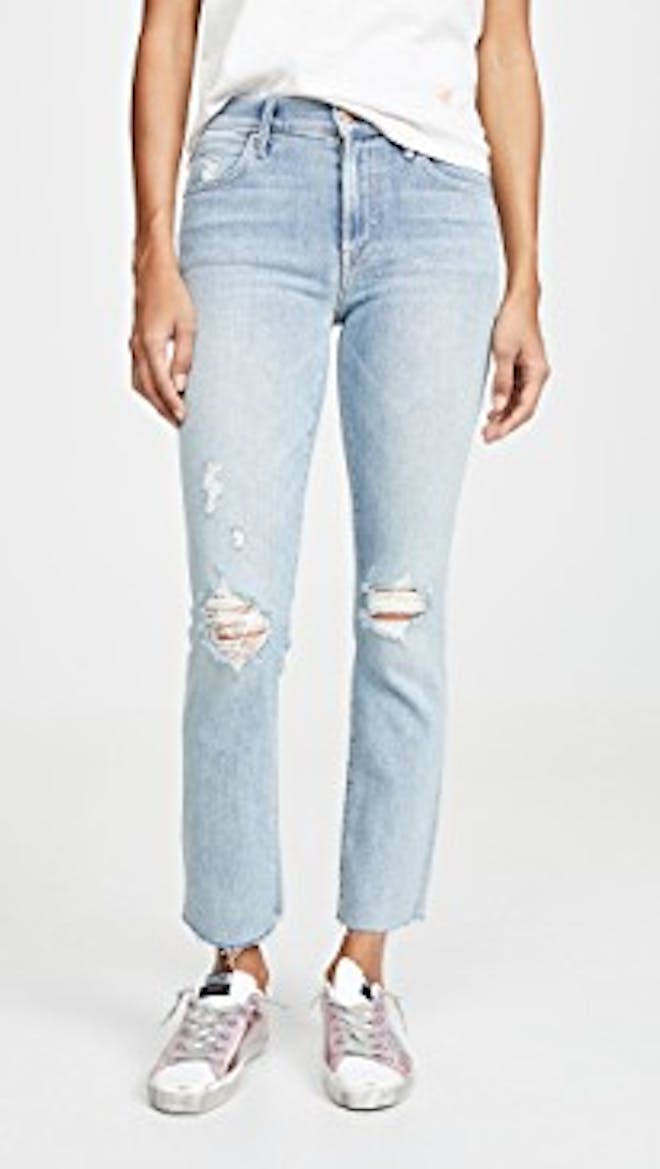 The Rascal Ankle Snippet Jeans
---
6/13
The Rascal Ankle Snippet Jeans
---
1/14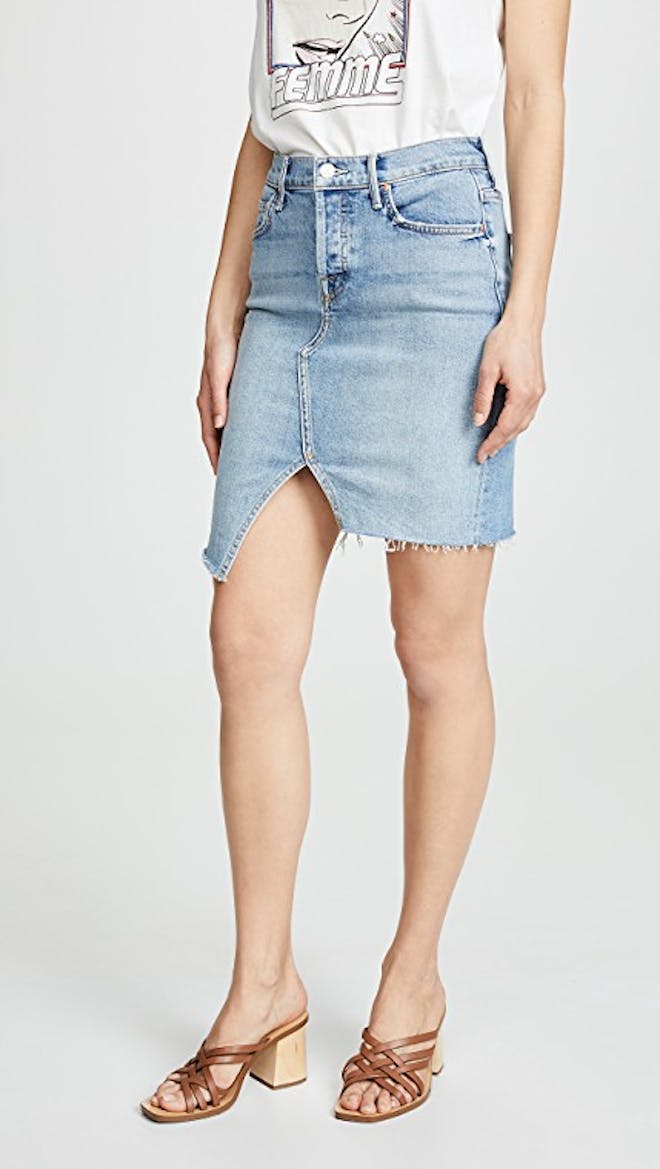 MOTHER Superior The Tomcat Slide Mini Fray Skirt
---
1/15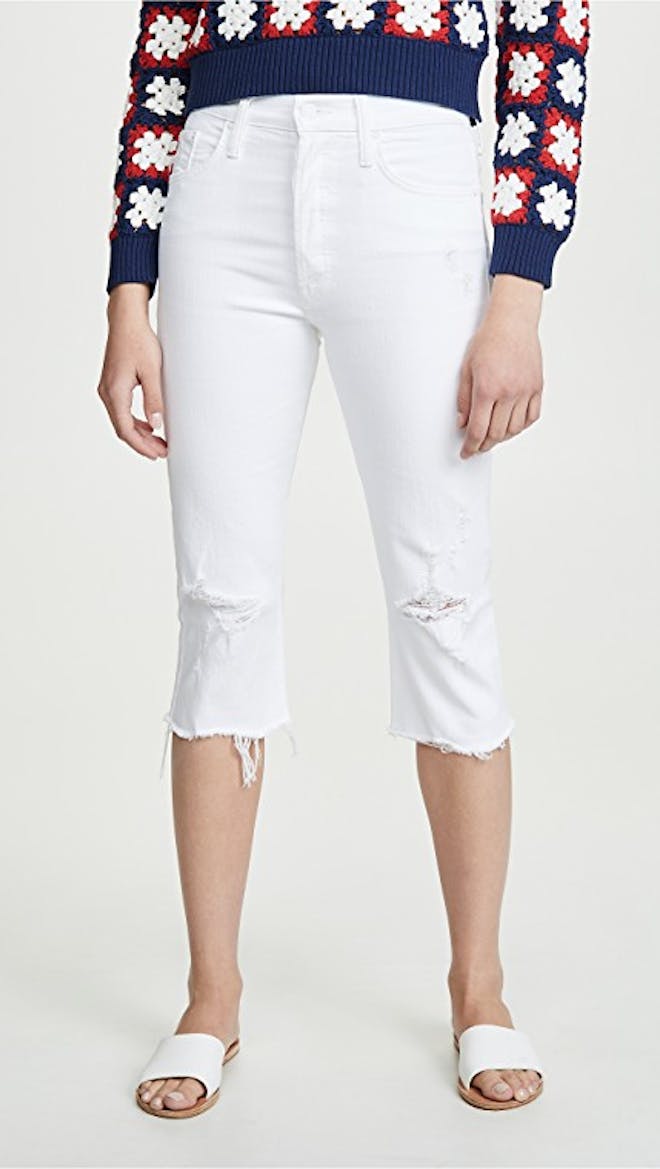 MOTHER Superior The Tripper Knicker Chew Jeans
---
Mother Jeans Sizing
In my own experience, Mother fits true to size and slightly snug, especially in the waist. Each cut is a little different so always check relevant customer reviews before buying. In general, the stretch or "blended" fabrics have more give if that's what you are looking for.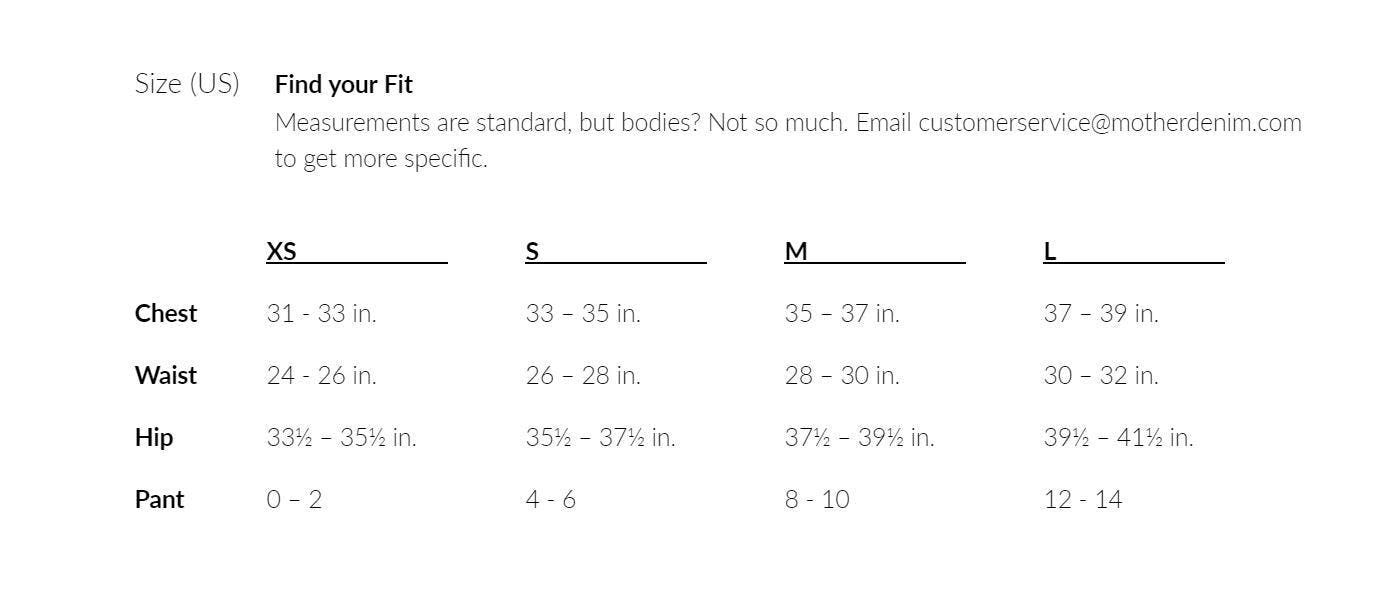 Last Updated on