Like their name suggests, Naked and Famous Denim is well known for their interesting — sometimes outlandish — denim.
The Canadian company believes in product over marketing, focusing on high quality raw denim jeans with no distressing. This niche is perfect for denimheads who are willing to take the care and effort associated with raw denim jeans.
Today, you can find more than just jeans in their collection, as they've moved into knits, belts, and button-downs.
Our Favorite Naked and Famous Jeans
Our favorite jeans from Naked and Famous along with a little about what makes each special…
11/12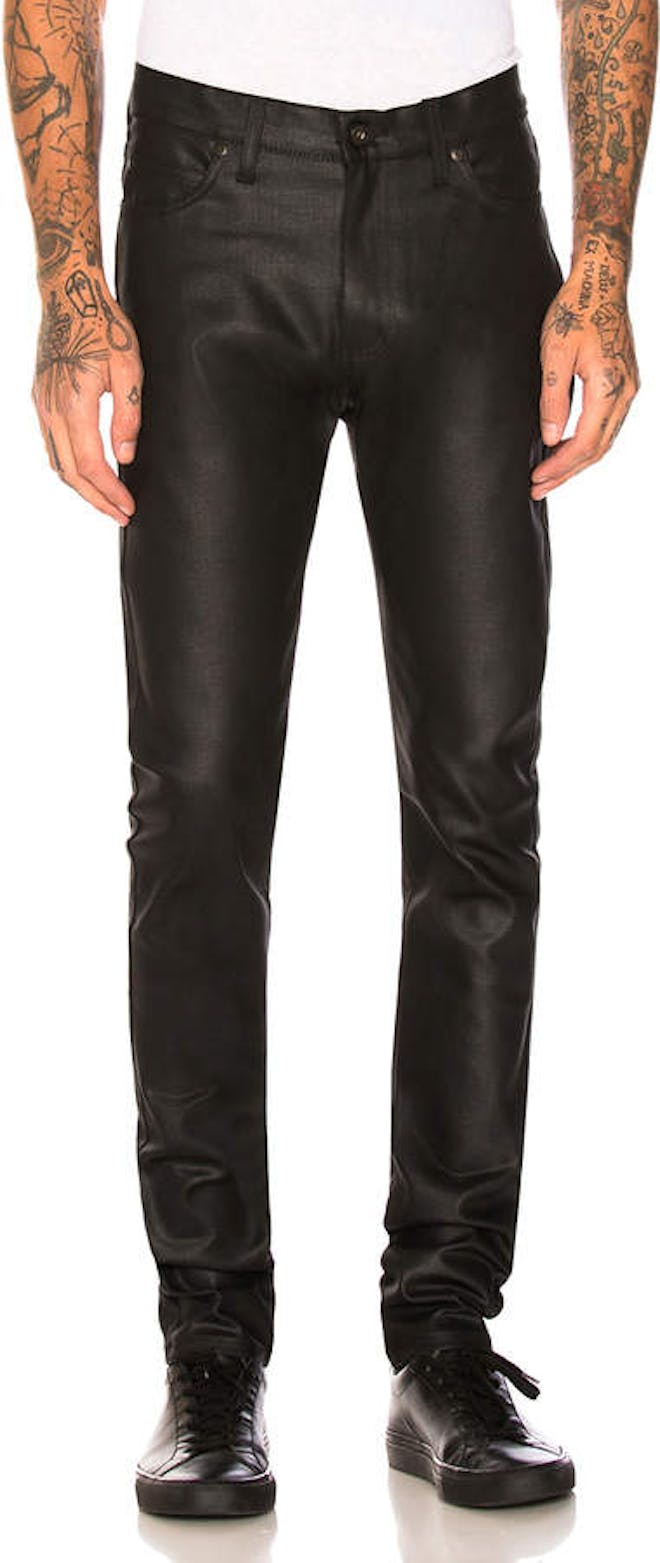 98% cotton , 2% elastane Made in Canada Machine wash Coated denim Our Style No. NAKF-MJ19 Manufacturer Style No. 015595…
---
10/12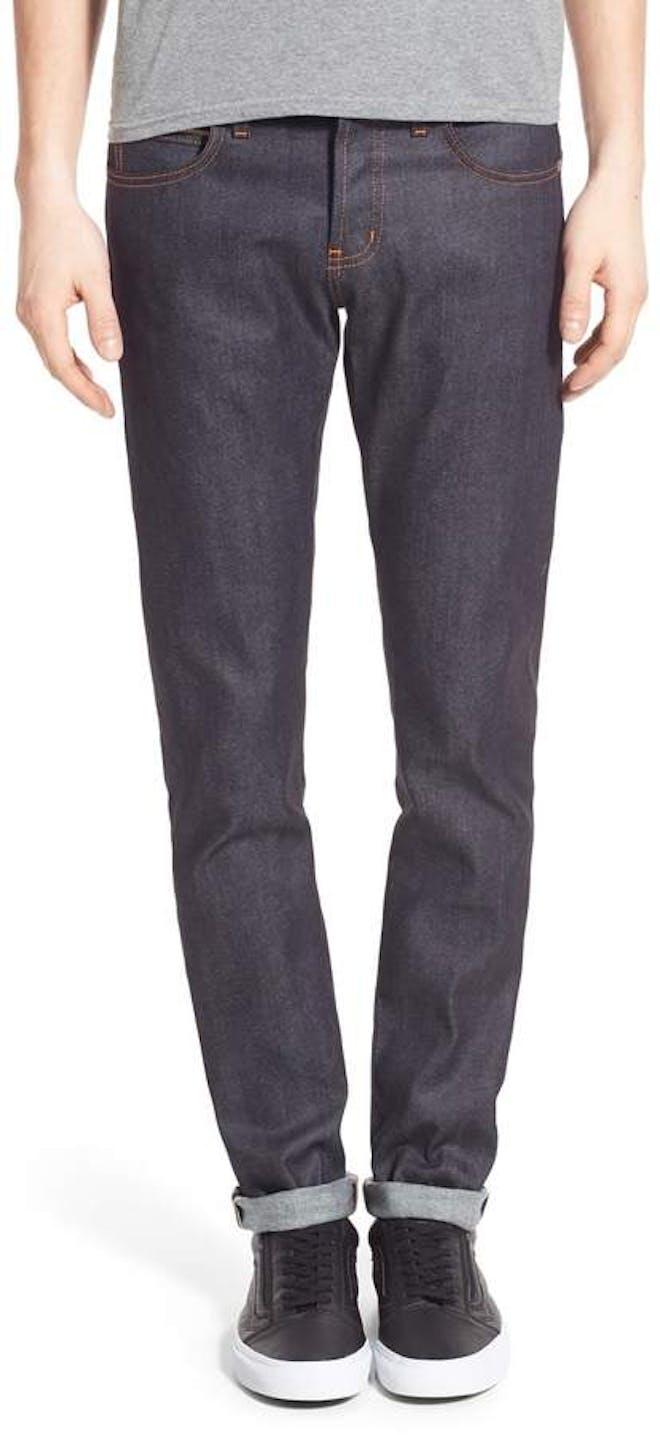 Naked & Famous Denim's low-rise skinny-fit style is crafted from clean, indigo-rinsed selvedge stretch denim with spicy orange topstitching. Sty…
---
9/13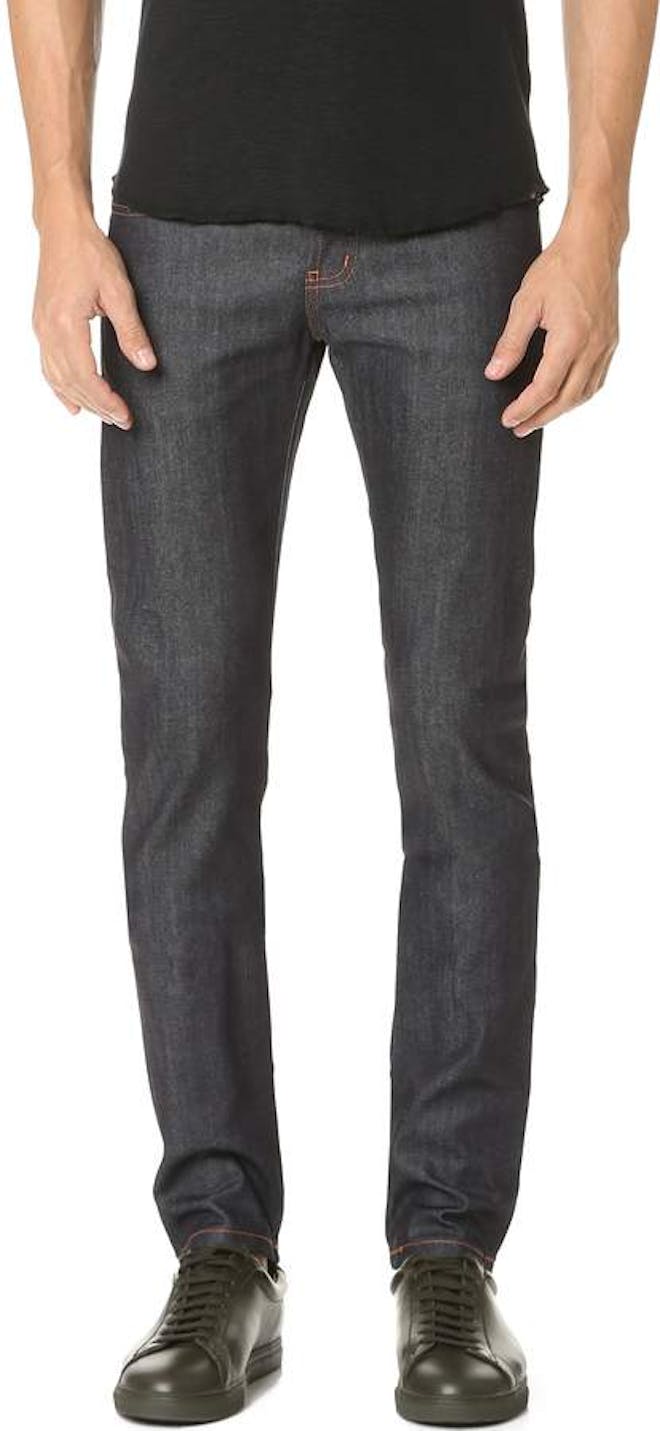 Naked & Famous Super Skinny Guy 11oz Stretch Selvedge Jeans The Super Skinny Guy jeans have the slimmest fit available from Naked & Famous, and …
---
4/12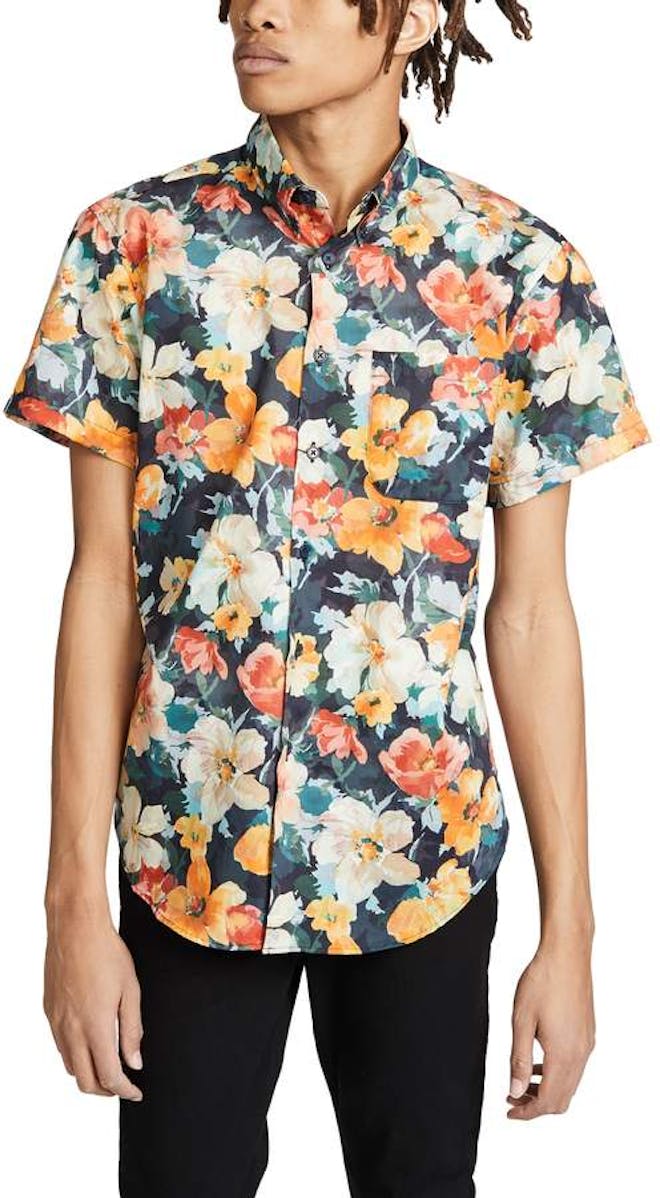 Naked & Famous Easy Shirt – Flowers Painting Fabric: Plain weave Floral print Waist-length style Crew neck Short sleeves Button-down collar Butt…
---
3/12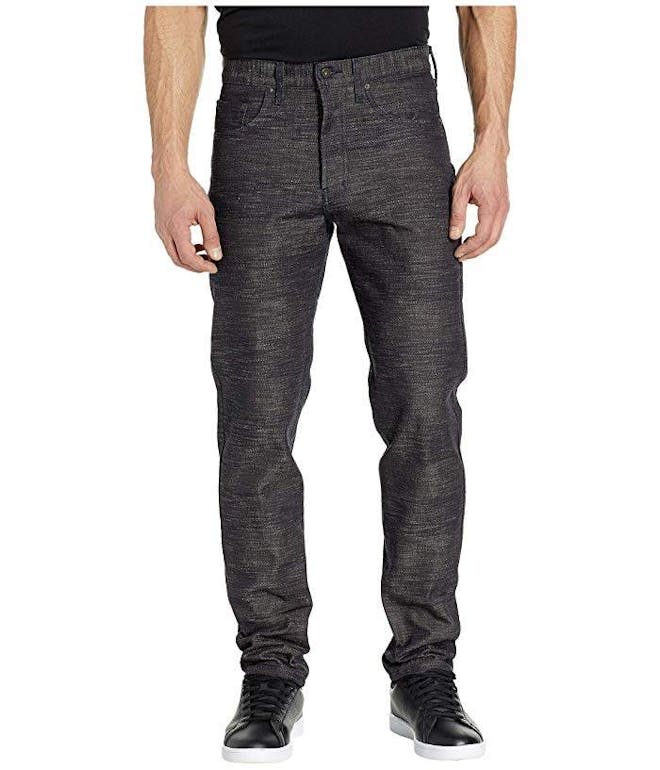 Strut to the beat of your own drum wearing the electric styles of Naked Famous Easy Guy Frankenstein 4 Jeans. Slim fit jeans. Fitted waist with …
---
2/12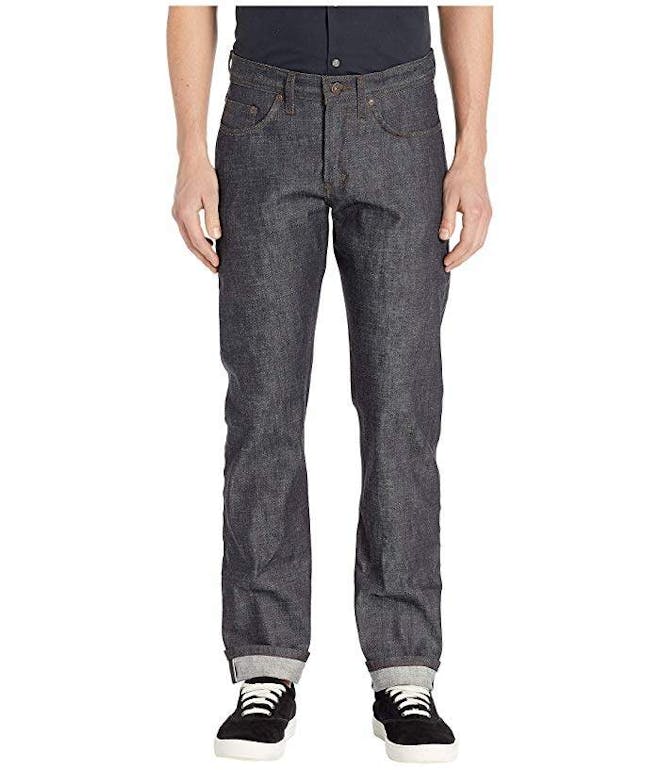 Strut to the beat of your own drum wearing the electric Weird Guy Green Core Selvedge Jeans from Naked Famous! Slim fit jeans. Fitted waist with…
---
1/12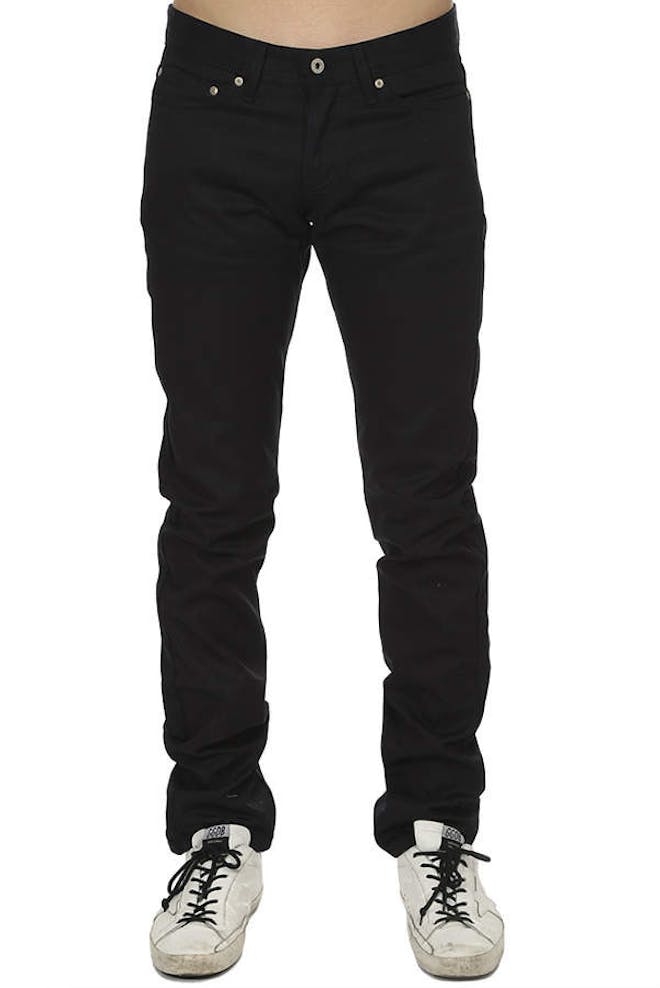 Product Info 50% OFF The weird guy fit gives you ample room in the thigh and has a slight taper from the knee down. Featured here in Indigo, thi…
---
Research / Frequent Questions
How Do Naked And Famous Jeans Fit?
Breaking down their many types of jeans, Naked and Famous Jeans are custom made for just about every body type out there for men and women.
In reading reviews and descriptions for each type of jeans, they are made to fit and they are true to size.
They have jeans for men and women that will flatter any body type and accentuate the correct parts. The closest thing to true tailoring in denim that you can get without actually walking into a tailor and having a pair of jeans designed for you.
how to wash naked and famous denim
The best way to wash raw denim such as this is to turn them inside out and wash them in cold water. After the wash cycle is done, let them air dry on the line. Definitely no drying.
You can also wash them in the tub in cold water, let them soak for an hour and gently wash them. Let them air dry.
How Do You Clean Unsanforized Denim?
Presoak them in lukewarm water. After soaking them for an hour, take them from the water and let them hang on a hook by the belt loop