PRPS set the bar for premium denim with their quality and style. The brand was one of the first to introduce Japanese denim into the American market.
This novel approach won celebrity fans like David Beckham, Jay Z, and Katie Holmes.
Their approach to distressing ("Bruised, not Broken" as PRPS puts it) influenced John Elliott and Fear of God today.
Today PRPS has two lines, named contemporary and bespoke. The bespoke line has a high attention to detail, with textured whiskering and fine rips.
The contemporary collection is a trend focused. You can expect to see cargos for men and panel detailed jeans for women. Styles that are always "Bruised, never Broken."
Editor's Choice
PRPS from Vestiaire Collective $74.29
Prps blue cotton – elasthane jeans.
Average Customer Satisfaction 3.60 /5
With a low price of $82.00, a high price of $391.00 and an average price of $242.00
Fit runs Very Slightly Small
Our Picks from PRPS
6 of our our favorite garments from PRPS…
---
our favorites
Our Favorite from PRPS
Check out some of our favorite styles from the PRPS below.
1/3
Jeans
Jeans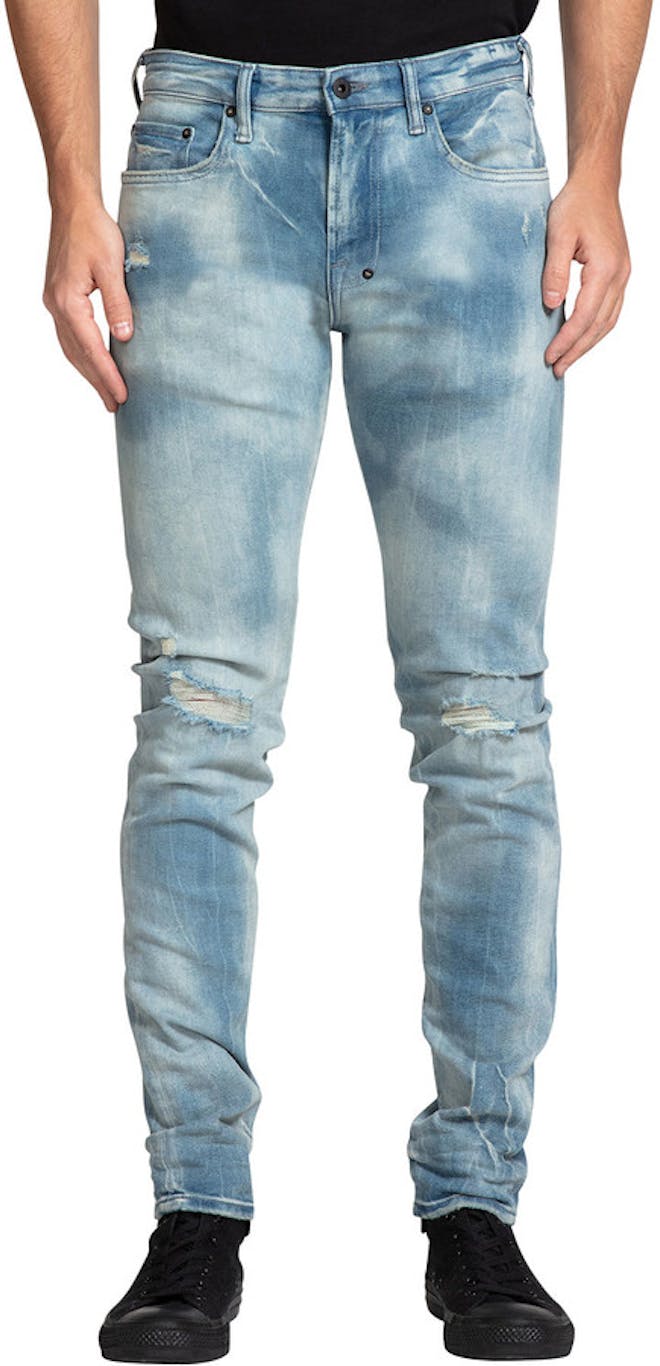 PRPS from Neiman Marcus $178.00
Prps "Camden" bleached denim jeans with ripped knee.
---
1/5
Slim Jeans
Slim Jeans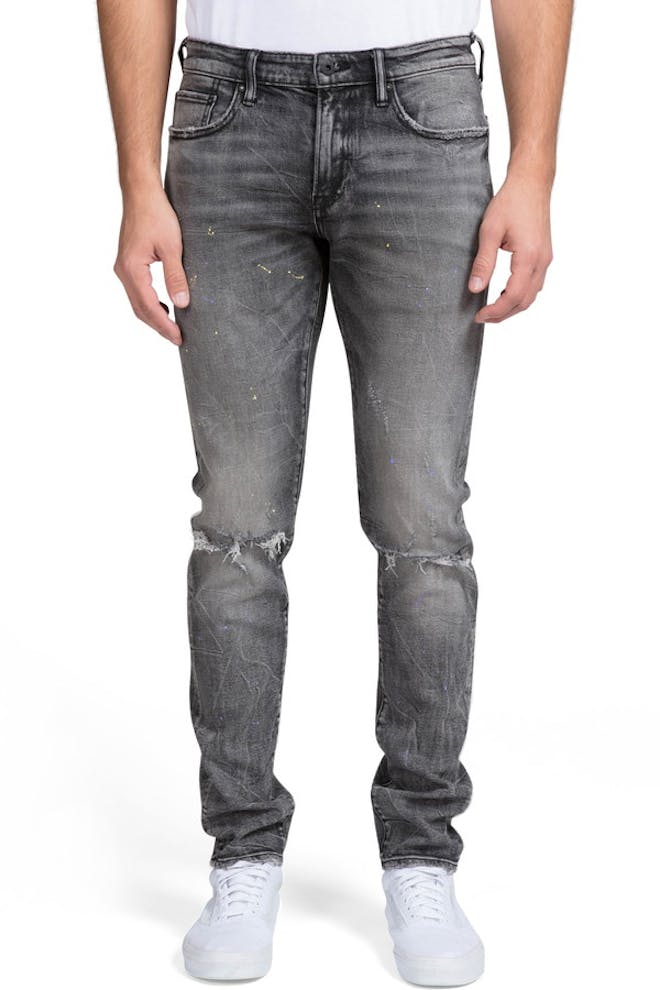 Rips, spatters and other evidence of hard living bring lots to talk about in use.
---
1/6
Jeans
Jeans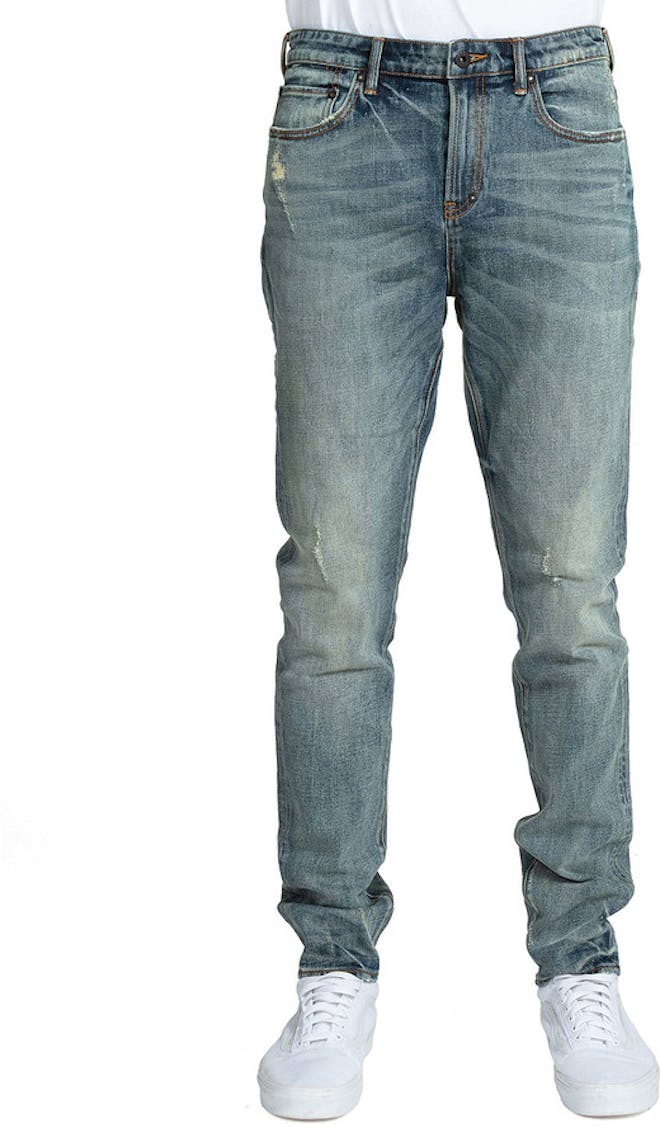 PRPS from Neiman Marcus $198.00
PRPS "Winthrop Warlock" jeans in 5-year wash.
---
1/2
Distressed Jeans
Distressed Jeans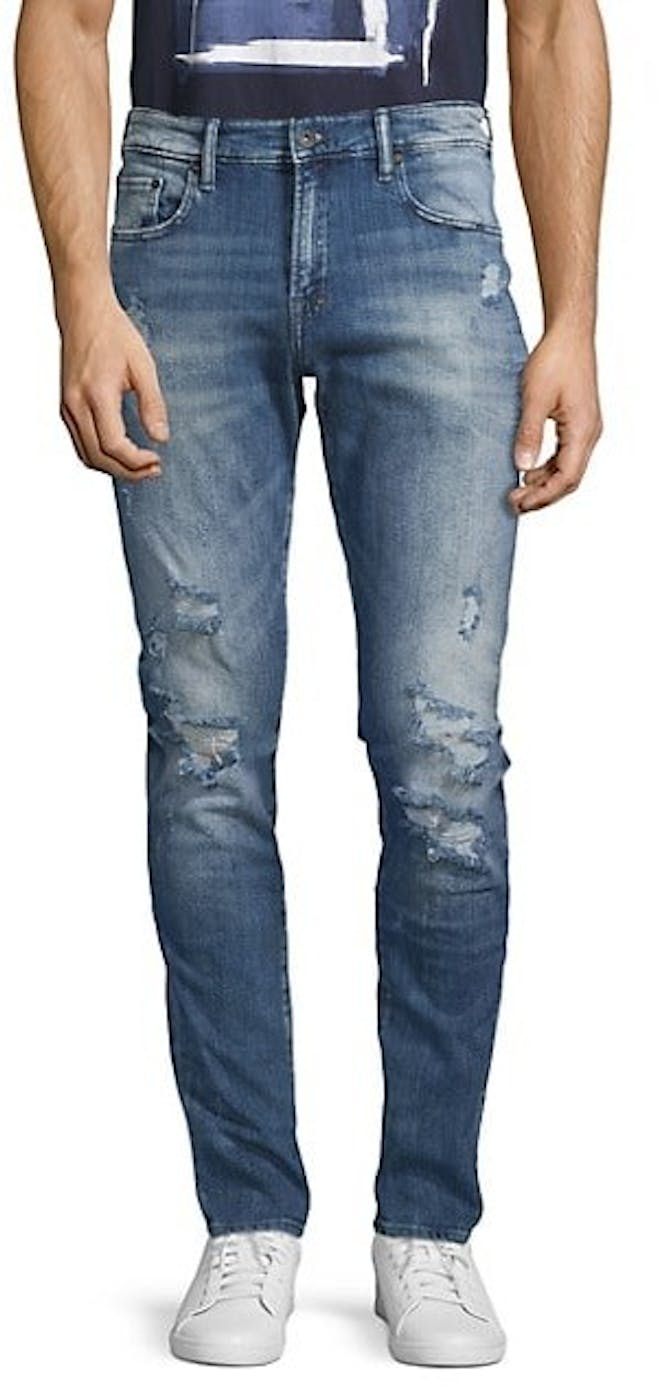 Skinny stretch low-rise jeans finished with distressed details.
---
1/1
Slim Jeans
Slim Jeans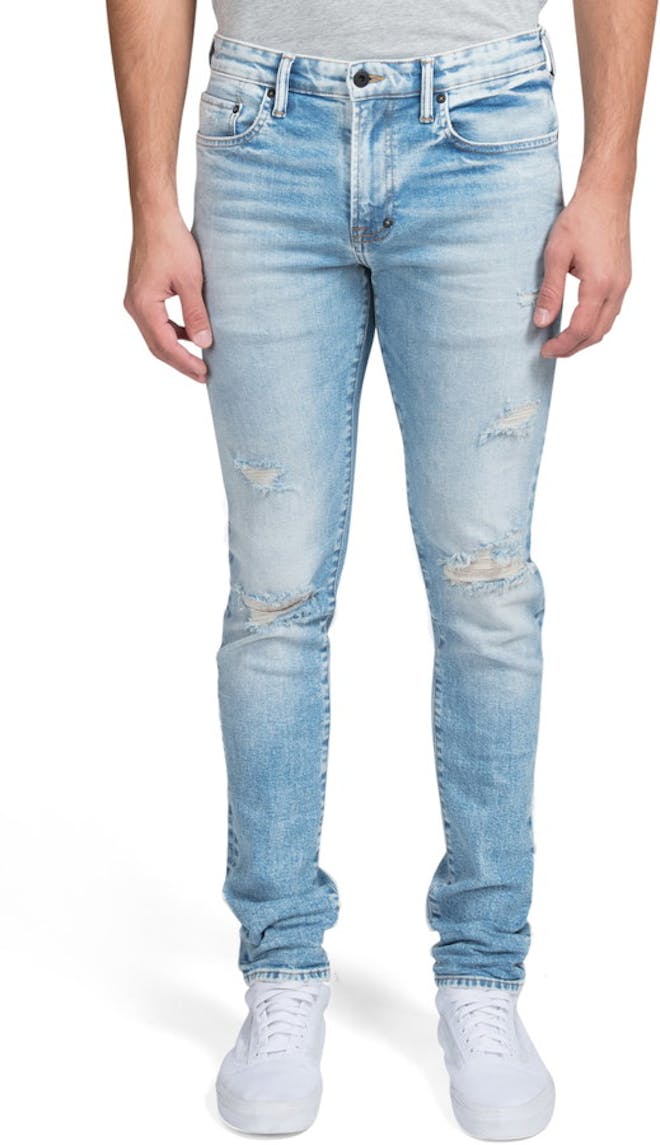 Heavy sanding and hardcore shredding give you lots to explain in well-faded stre.
---
1/4
Distressed Jeans
Distressed Jeans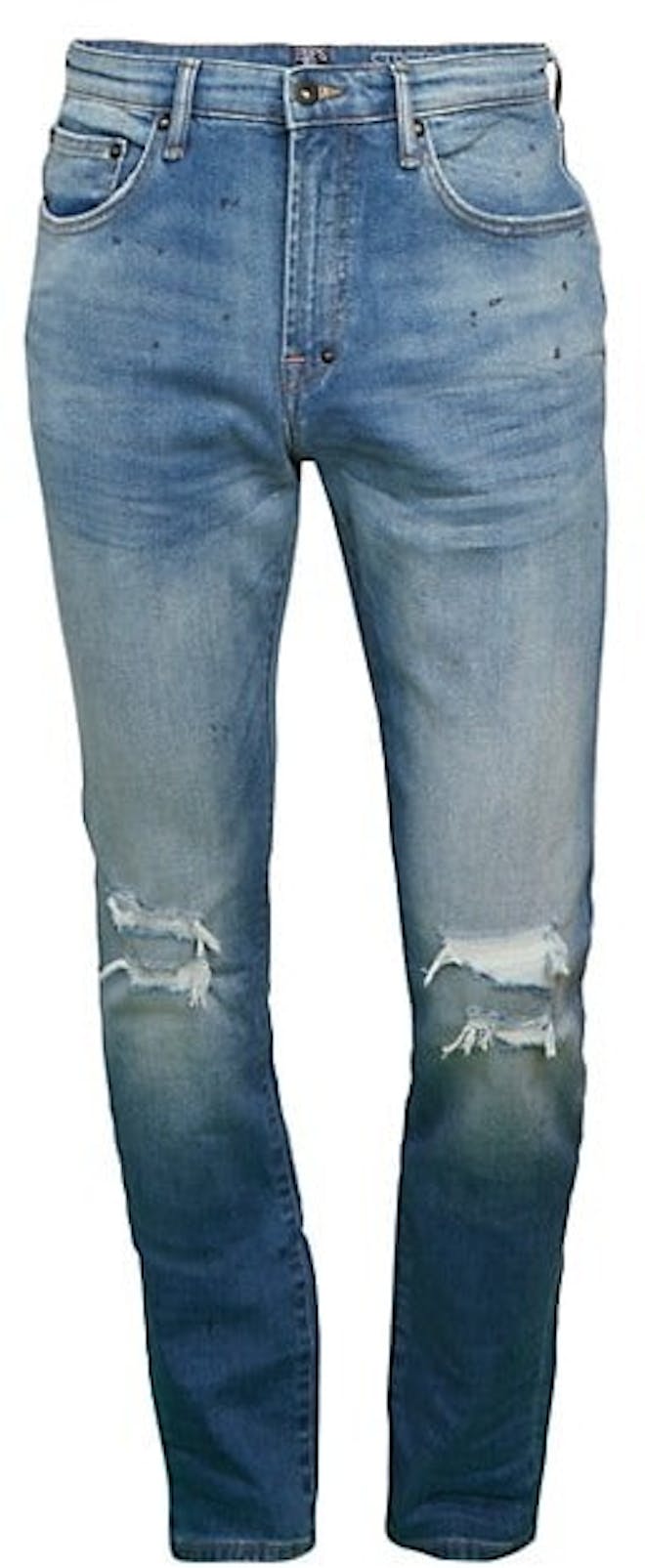 Style and comfort combine in Le Sabre jeans, featuring distressed details, a tap.
---
Brands Similar to PRPS
Love PRPS? Here are some other brands to check out…
More Articles About PRPS
PRPS Autumn/Winter 2013 Press Day
For the final post in my Autumn/Winter 2013 press day series, we have PRPS.
Again, I saw their amazing new collection while I was in London a few months
ago …
Katie Holmes in PRPS shorts
Always the denim trend setter, Katie Holmes was seen making her way to a
dance class in LA, wearing PRPS Washed Denim Shorts and a cute pair of
Kenneth …
What Customers Are Saying About PRPS
"Flattering on an hourglass! Sizing is generous, M fits US size 8 with space to spare. Denim's medium weight and good quality. Color as pictured. The artificial fraying would likely need a trim eventually. Washing would certainly mess with it. Purchased at sale price and I find it worth the sale price (60% off). Would not have gone for it otherwise."
About the Fit Sizing: True to Size / As Expected
"I'm usually a size 24 for denim. I was very disappointed when I tried on the pair of jeans and they did not fit, I could not even zip them. The fit is very small and does not stretch at all. I am wondering if a size 25 or even a size 26 will fit."
About the Fit Sizing: Smaller than Expected
"I've selected average rating purely due to sizing. I am normally a 28 in AG jeans and GAP jeans, so was surprised how tiny these were when they arrived. I think I would have needed a 30 at least if not more. I am about 101cm in the hip and 74cm in the waist. It would be helpful to get more sizing information from shopbop. Also I didn't notice any sort of stretch in these jeans, they are proper denim style which is nice but the name is misleading. I think this might be why the size was so unforgiving."
About the Fit Sizing: Smaller than Expected
"These jeans run 2-3 sizes small. I'm typically a 27/28 and the 30 fits me perfectly. What I love is the 30″ inseam (I'm 5'10" so this is perfect for me)! If you size it right, these are the perfect jeans for a taller woman who wants that slightly cropped 90s look. The two tone color is super fun and chic and I'm excited to wear these jeans all summer into the fall."
About the Fit Sizing: Smaller than Expected
"While Shopbop recommend sizing up, it is worth emphasizing how narrow and tight this jeans on your hips. I'm usually wearing 25, and has a feeling that the best fit for me in their sizing would have been 27."
About the Fit Sizing: Smaller than Expected
Popular PRPS Styles
PRPS Trend
PRPS was most popular back in 2008