For many years, finding high quality jeans meant you had to spend a lot.
How times have changed. One great thing about 2019 is how many awesome brands there are — with quality, style, and comfort — that won't break the bank.
If you haven't heard, Los-Angeles based Vibrant M.i.U has that perfect combination. They have a large denim collection that falls below the $100 per pair mark. (Check out my favorites, the Carrie Pleated Mom Jeans.)
If you are a denimhead, then you will appreciate that Vibrant uses modal and Lycra T400, fabrics which have helped to revolutionize the comfort and durability of stretch denim over the past few years.
Beyond jeans, I'm loving the cropped jean jackets from their line, especially the Raw Cut denim jacket in black, which has beautiful rose gold detailing and a cropped look which is very hot right now.
See my picks from the denim line below ↓
My picks for Vibrant M.i.U
My favorite jeans from their collection, including a little about what makes each special…
1/12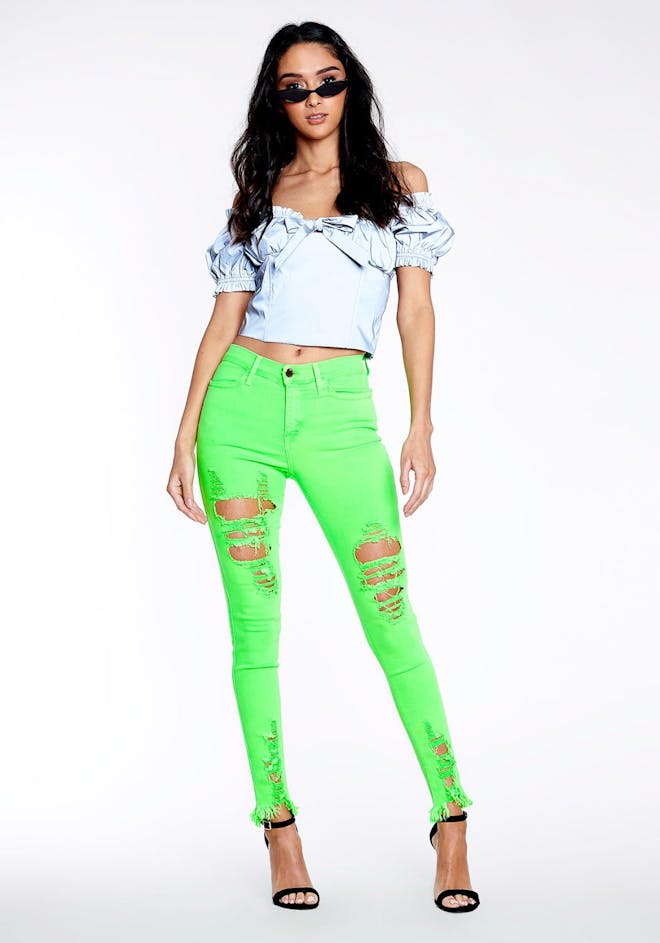 Vibrant M.i.U P1213 NG – Neon Distressed Skinny Jeans $75.00
Fun and a little wild, the perfect jeans for going out in style this summer and making a statement.
---
3/12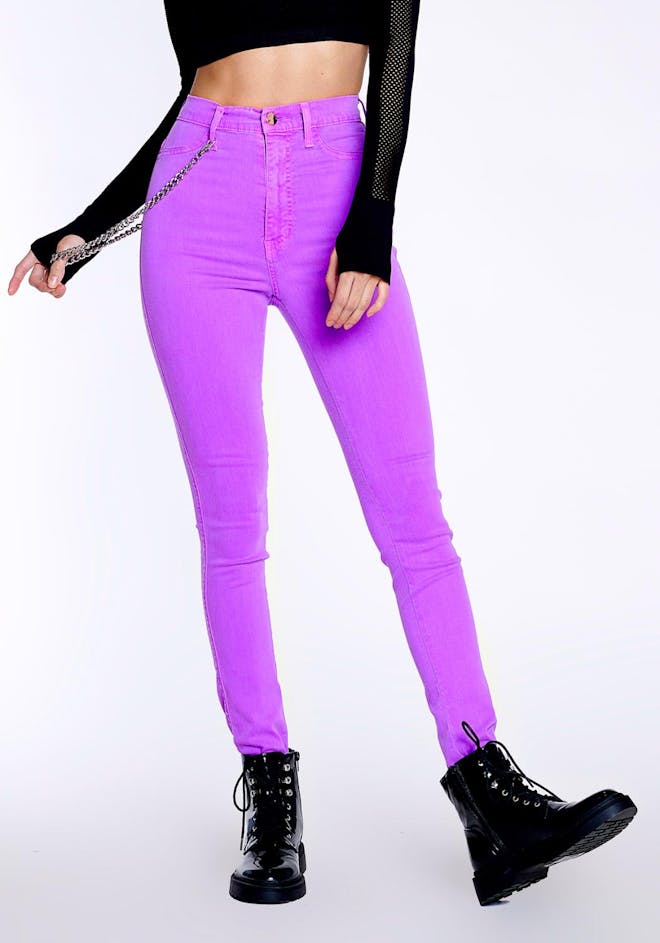 P1113 NP – Vibrant M.i.U Neo Berry Skinny Jeans $75.00
On trend and a little funky, these purple jeans have a high waist and stretch denim, so they fit and make you look great.
---
11/12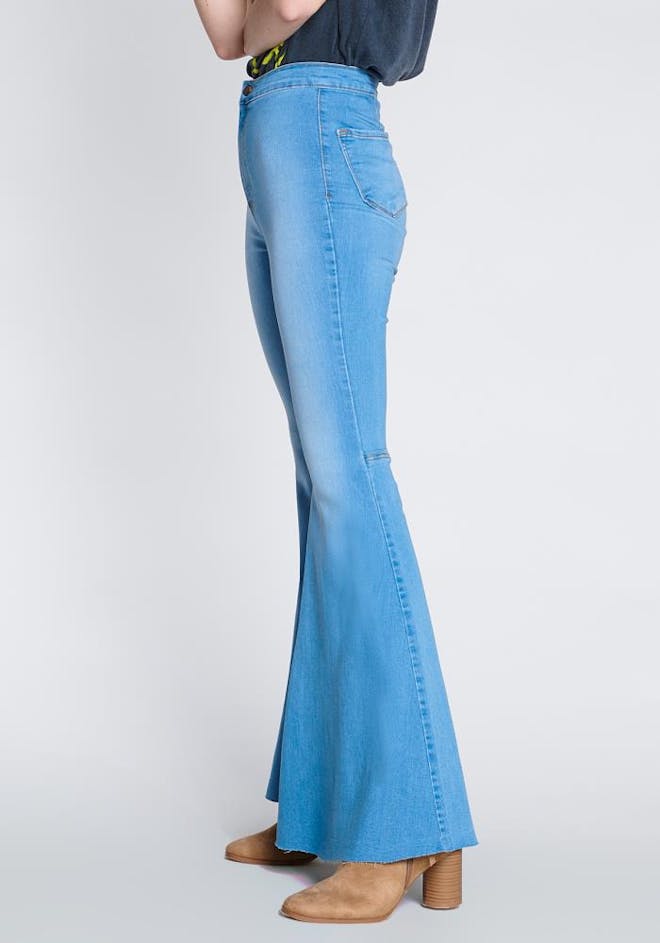 Vibrant M.i.U P1651 LS – Vibrant Flare Jeans $80.00
So on trend, I love these jeans. High waist and a huge flare — we've been reading and writing about how flares are back for months. Now is your time to rock the look.
---
12/12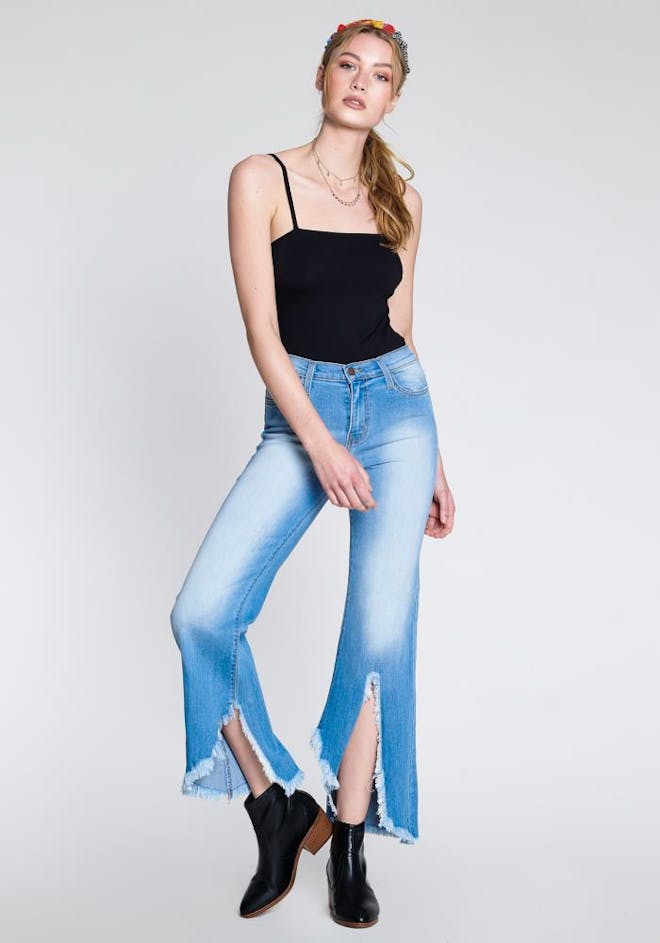 Vibrant M.i.U P1393 LS – Frayed Asymmetrical Flare Jeans
Bold jeans for the boldly fashionable. Flare and high rises are both hot this year and this pair of jeans hits the mark. I love the raw hem split on the front of the flare — it makes these jeans unique and interesting.
---
4/12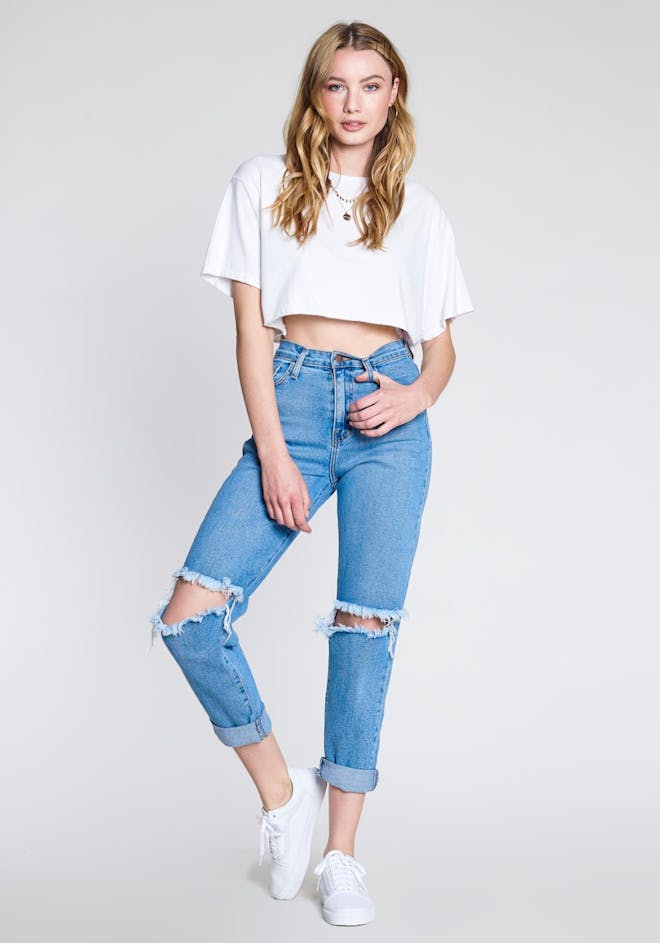 Vibrant M.i.U P1635 MS – Busted Mom Jeans
As you all know, we love relaxed fit jeans. These mom jeans are the perfect combo of relaxed & distressed. The true blue wash makes them my favorite of the bunch.
---
5/12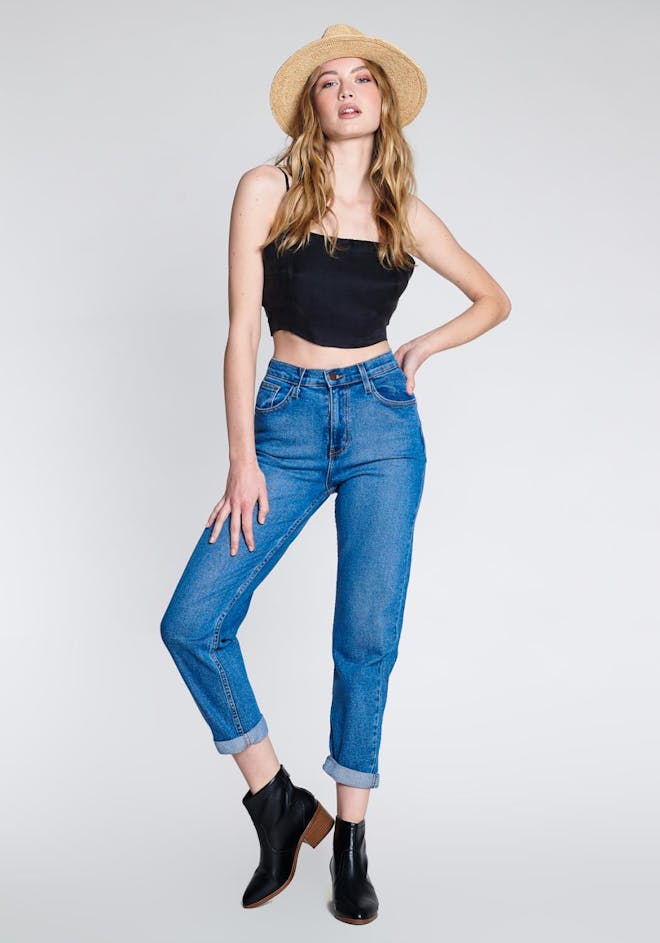 Vibrant M.i.U P1345 MS – We're Back Mom Jeans
Another pair of relaxed fit, high-waisted jeans. These have a beautiful blue wash and no distressing. I know some of you prefer your jeans without the rips — so this pair is for you.
---
6/12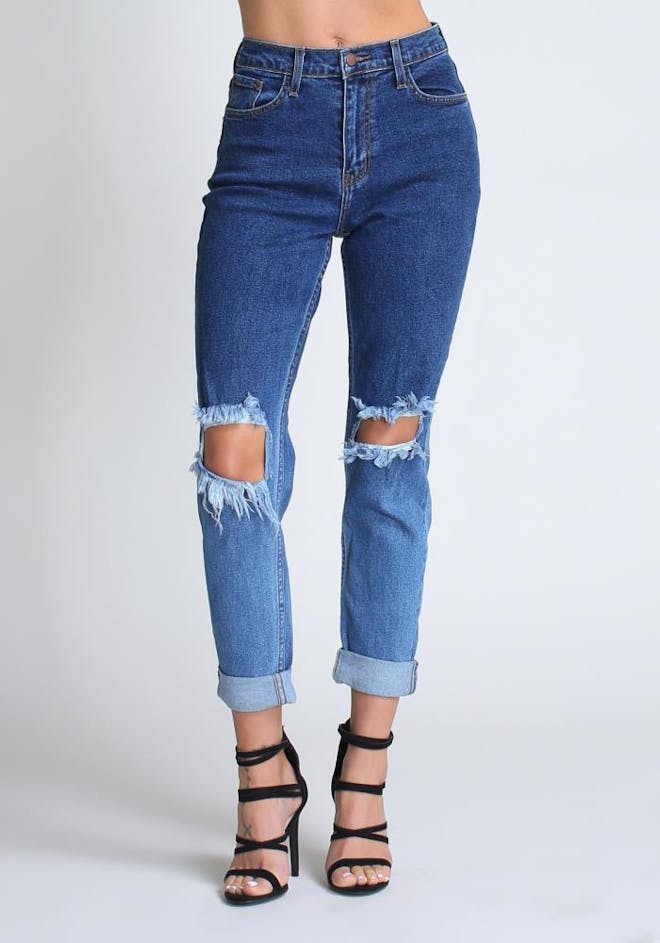 Vibrant M.i.U P1354 – Fade Away Mom Jeans
So unique and chic, I love the faded wash of these jeans. They are a subtle statement pair that would look great at a trendy brunch or day on the town.
---
7/12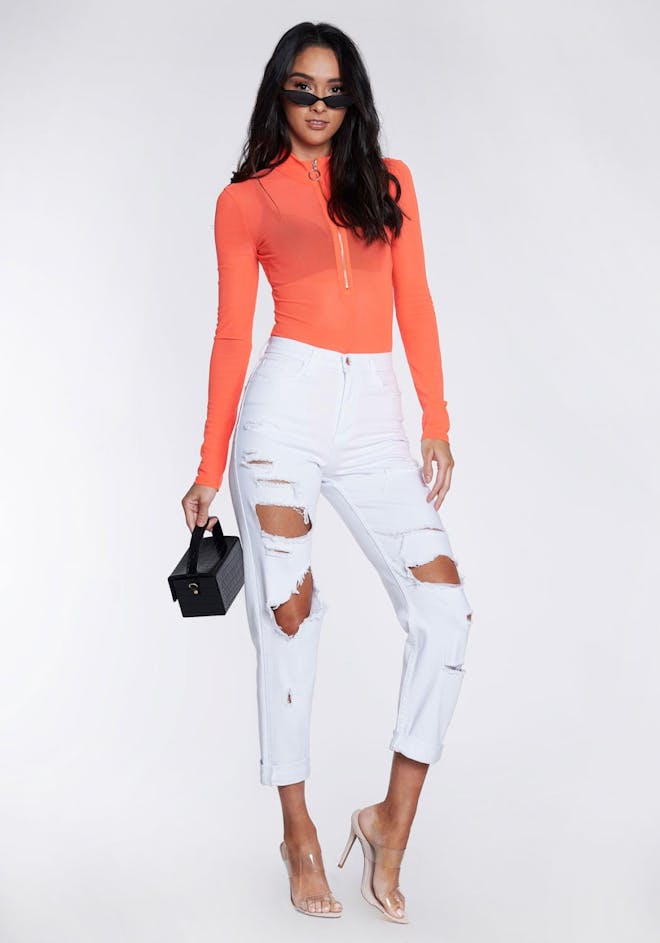 P1378 WH – Vibrant M.i.U Distressed Boyfriend Jeans
Everyone needs a pair of white jeans for summer, and at $80 this pair hits all the right styles — high waist, cropped ankle, and distressing…what more could you want?
---
8/12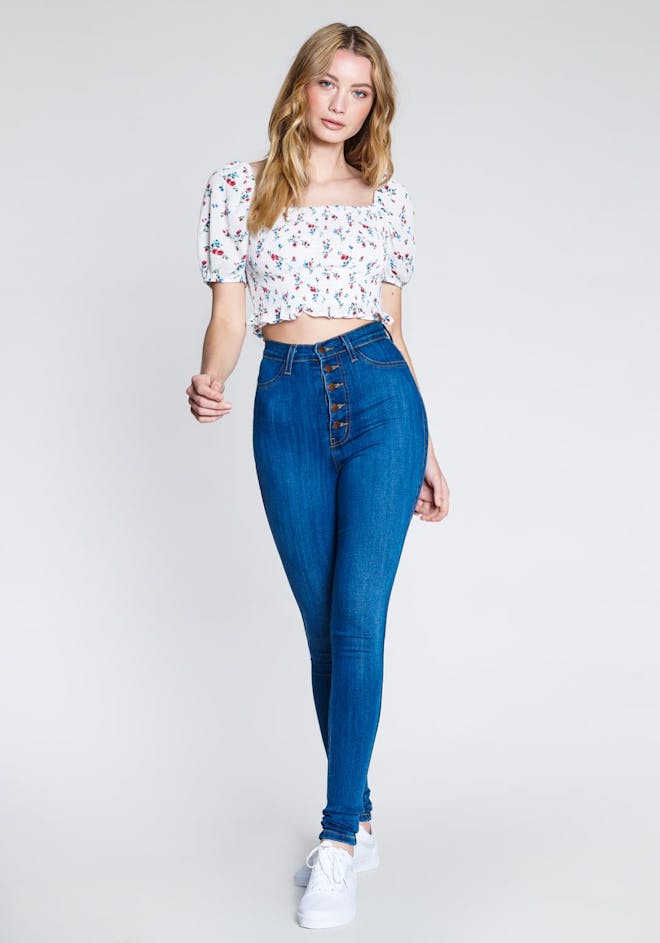 Vibrant M.i.U P1114 MS – Nora Button Up Jeans
Flattering with a rich wash, these button fly jeans are the perfect pair of essentials for your closet.
---
9/12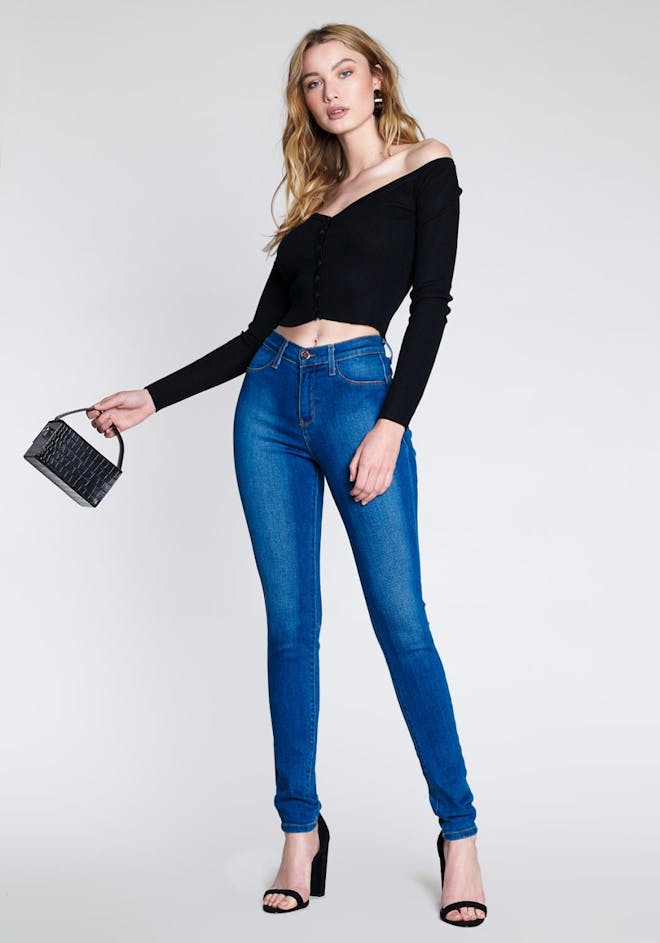 Vibrant M.i.U P1641 MS – Vibrant II Skinny Jeans
I love the blue of these jeans — they come in a black wash too. The Vibrant II are made especially to make your butt look great. So if you want to turn a few heads, look no further.
---
10/12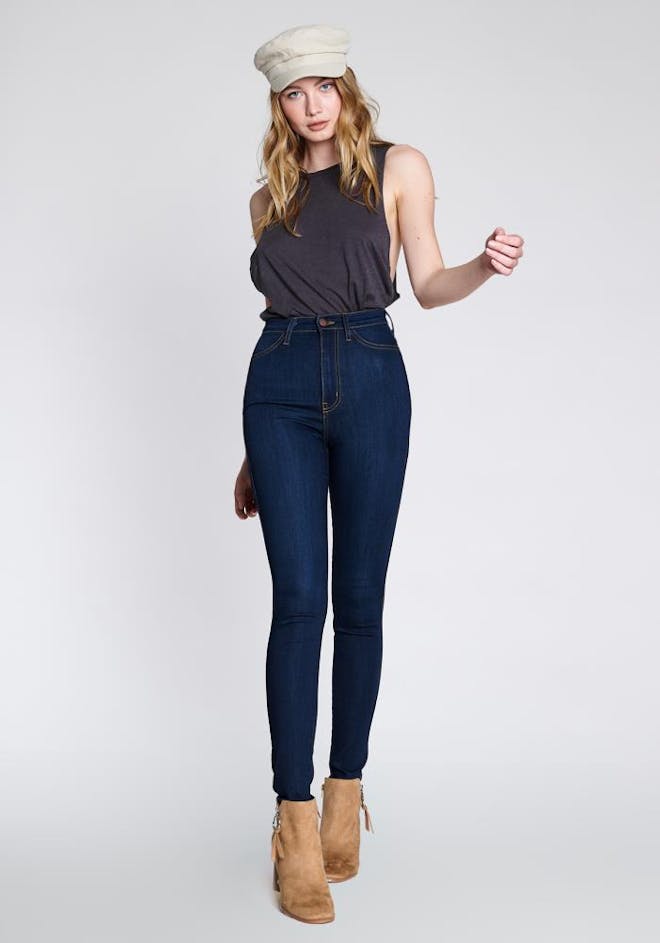 Vibrant M.i.U P88 DS – Vibrant Skinny Jeans
Another pair of essentials for your closet, these jeans will complete just about any look — you could wear them up or down, to work or to your office.
---
2/12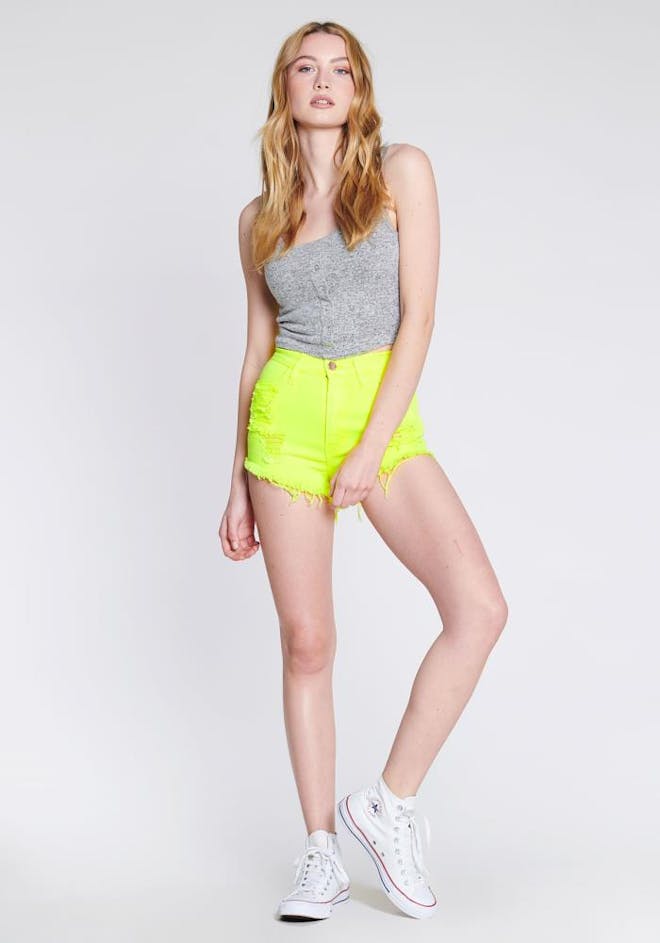 Vibrant M.i.U P201 NY – Neon Joyride Shorts
Grab attention and show of those legs you've been working hard on with these denim shorts. They feature an angled hem, which makes your legs look a little longer and a little more chic.
---
Vibrant MiU Trend
Vibrant MiU has gained popularity in the last few years
Fit Guide
Vibrant Miu's fit guide
Vibrant MiU Try On Hauls