If you are like everyone else, more and more of your stuff comes in a brown box delivered directly to your front door. What started with books is now, well, everything thanks to Amazon.
Lucky for you, Amazon has a legit denim selection now, too. From the always dependable LEVI'S to brands like 7 FOR ALL MANKIND and NAKED & FAMOUS, there are some great hidden treasures on the site that will bring a joy…and then more joy when they show up on your doorstep 2 days later. Maybe Amazon will release "Amazon jeans" and they will be the next hottest thing.
Until then, check out these killer men's jeans from Amazon below…
Best Slim Fit Jeans on Amazon
7 FOR ALL MANKIND Clean Pocket Slim Fit Jean $209.00
You cannot go wrong with a pair of 7 FOR ALL MANKIND. Their styles are always timeless and these come in a selvedge with a clean pocket.
Best Light Wash Jeans on Amazon
Best Light Wash Jeans on Amazon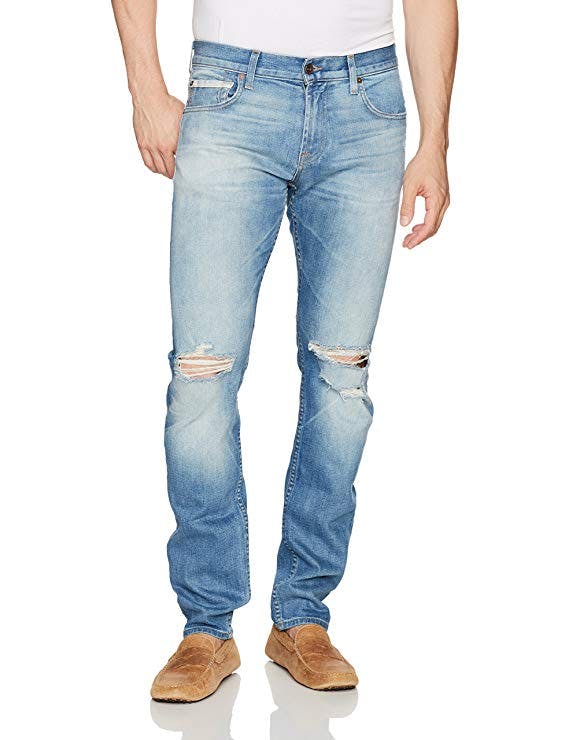 7 FOR ALL MANKIND Paxtyn Skinny Tapered Jeans $89.00
The Paxtyn is the skinny jeans that you cannot go wrong with. Plus these are in a distressed light wash that are perfect for when you want that LA look.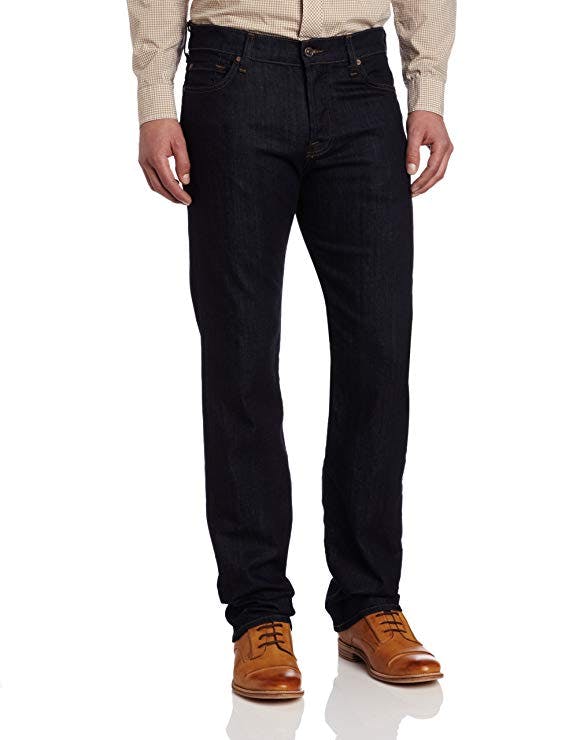 7 FOR ALL MANKIND Standard Straight Leg Jeans $178.00
7 FOR ALL MANKIND id known for their timeless aesthetic and these are the uninterrupted blues that will be a staple once you click that order button.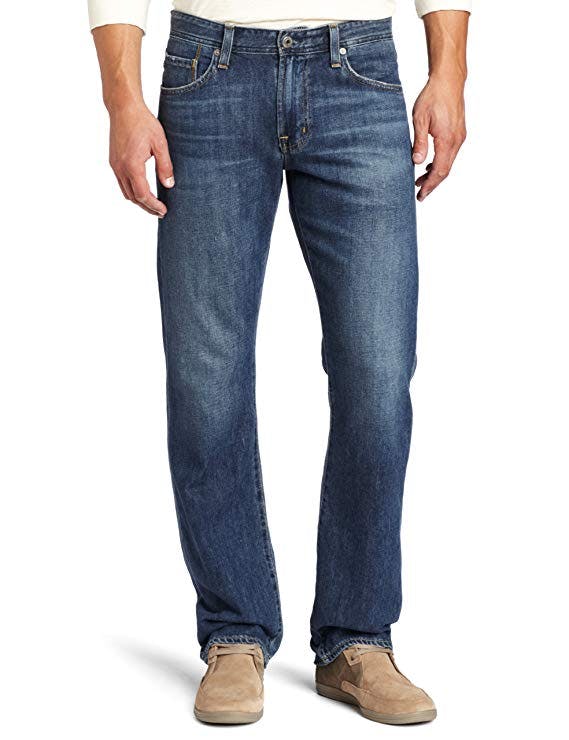 AG JEANS Protégé Straight-Leg Jeans $188.00
These jeans are one of the treasures that is hidden. They are a discontinued cut, but a cut that is the perfect style for any build. There was a reason why they were the most popular cut by AG when they were available.
Best Work Jeans on Amazon
CARHARTT Relaxed-Fit Washed Twill Dungaree Pant $39.00
CARHARTT id all about durability and these jeans offer just that. They also come in a great khaki color that will give your blues and blacks a break.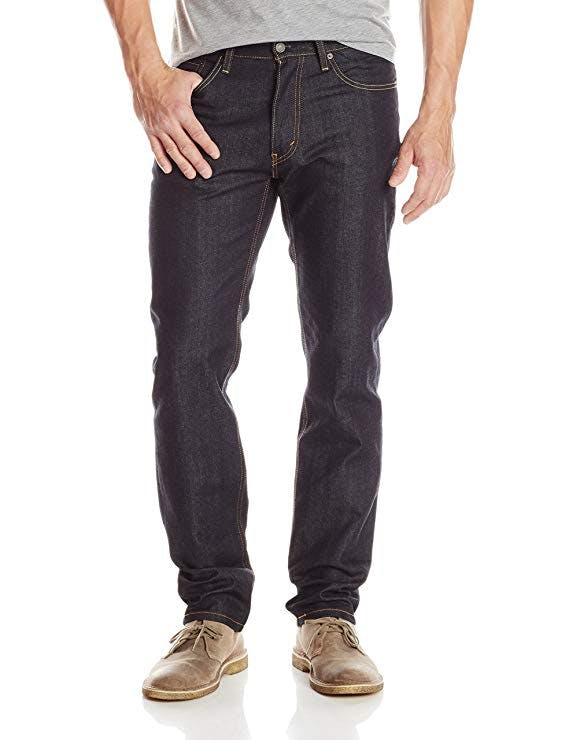 LEVI'S 541 Athletic Taper Fit Jeans $48.00
If you are bigger in the legs, these are the jeans to try out. They are designed with a roomier leg, yet still have a slim cut to them. Plus you can order them on Prime…so why not give these Levi's a try.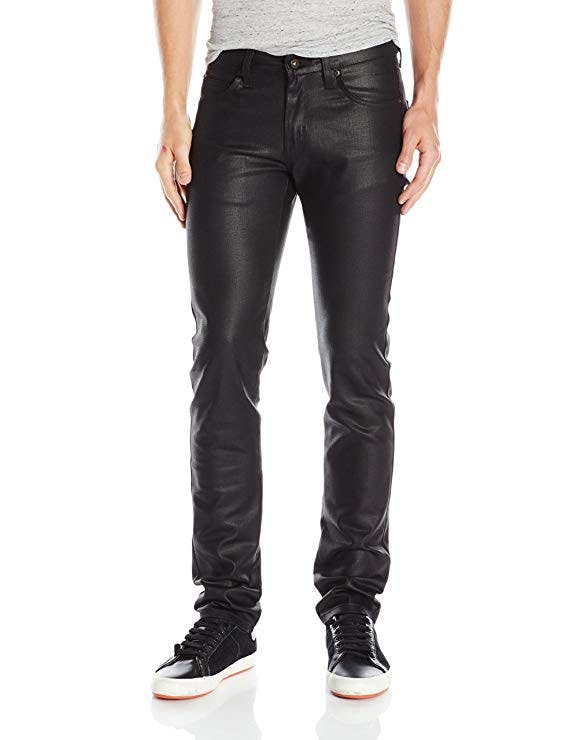 NAKED & FAMOUS Super Guy Black Waxed Stretch Jeans $168.00
Bet you didn't expect to find NAKED & FAMOUS on Amazon. Well you can and they have a nice selection as well, like this waxed pair that will break in amazing.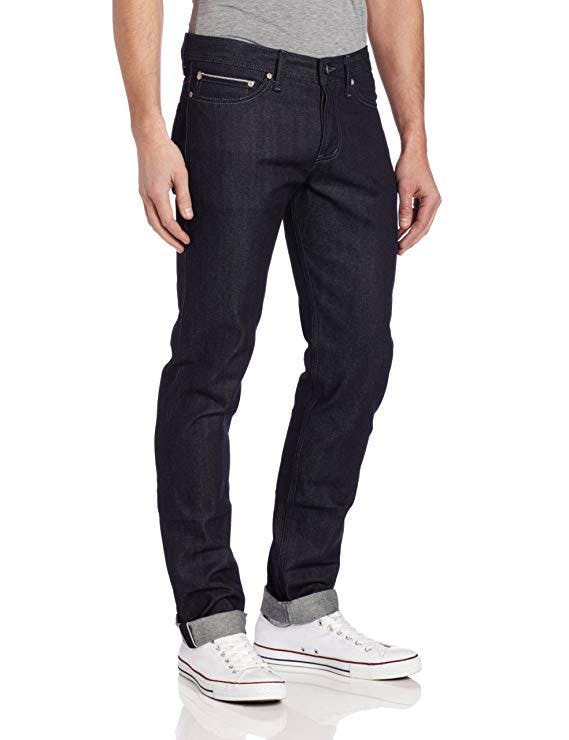 NAKED & FAMOUS Weird Guy Midrise Tapered-Leg Jean $135.00
These are for that more classic guy. They are the standard raw blue pair for you to break-in and create those fades yourself.
Best Khaki Jeans on Amazon
PAIGE Federal Slim Jeans $179.00
Another pair to give those usual suspects in your closet a little breather. Made of a Japanese twill, these jeans are durable, yet still lightweight to be comfortable to wear all day. They also have a buttery touch to them, making them even that more comfortable.