Photo by Moda Operandi
The denim jacket — or is it jean jacket — is as classic as look as a pair of 501s. They have been borrowed from the boyfriend so much that they became available oversized. They have been shrunken, patched, distressed, tailored and smartened up into a blazer.
Indeed, there is no territory that the denim jacket has not touched…and with new designs release every season, who wouldn't want to touch them?
EVE and KHAITE gave '90s minimalism to their jackets and there has been no styles that have had more fun with denim quite like the designs by KSENIA SCHNAIDER, someone who reworks denim into designs that give life to the "reworked" trend.
Editor's Choice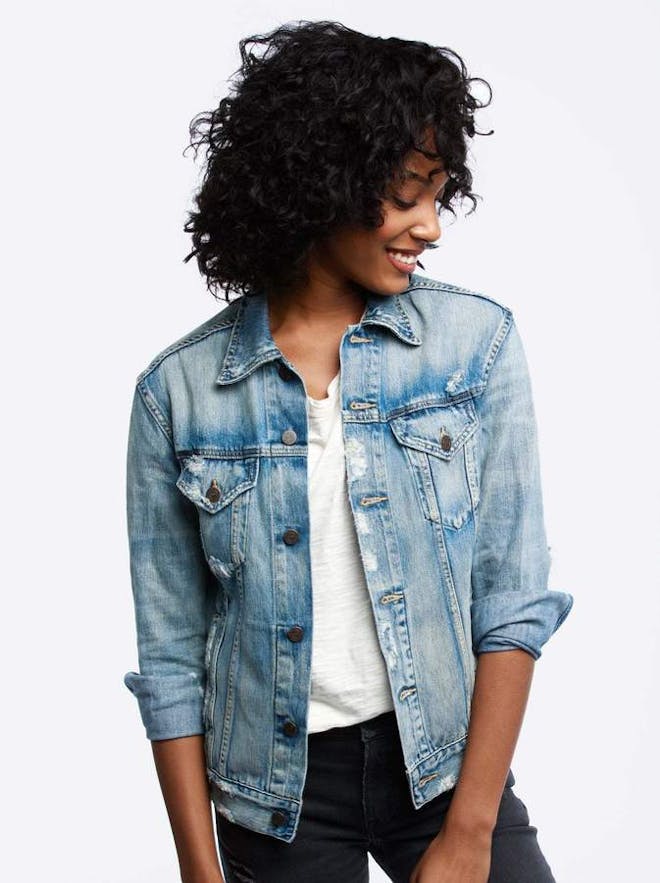 For a denim jacket that is a great combo of girly and tomboy, this jacket is a great staple and addition to any wardrobe.
Pros
The color mixes perfectly with any parts of my closet.
Cons
The slim fit is way too slim through the arms. Get a larger size.
Editor's Choice
Alice + Olivia from Saks Fifth Avenue $295.00
A feminine take on the trucker jacket, belted at the waist and perfect paired with flared jeans. Spread collar Button front Long sleeves Button …
1/3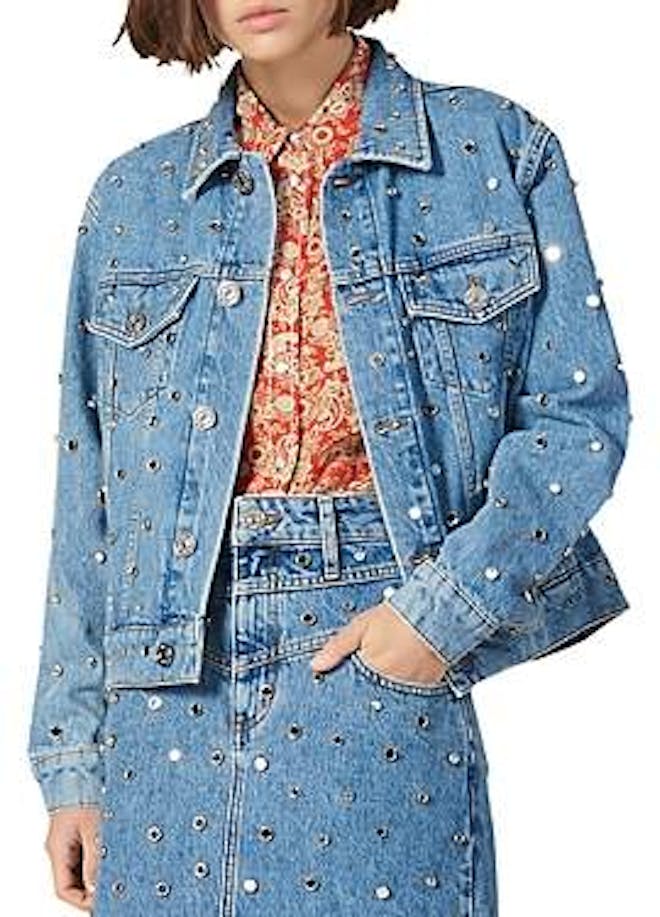 Sandro from Bloomingdale's $395.00
Sandro Nelli Studded Denim Jacket-Women…
---
1/3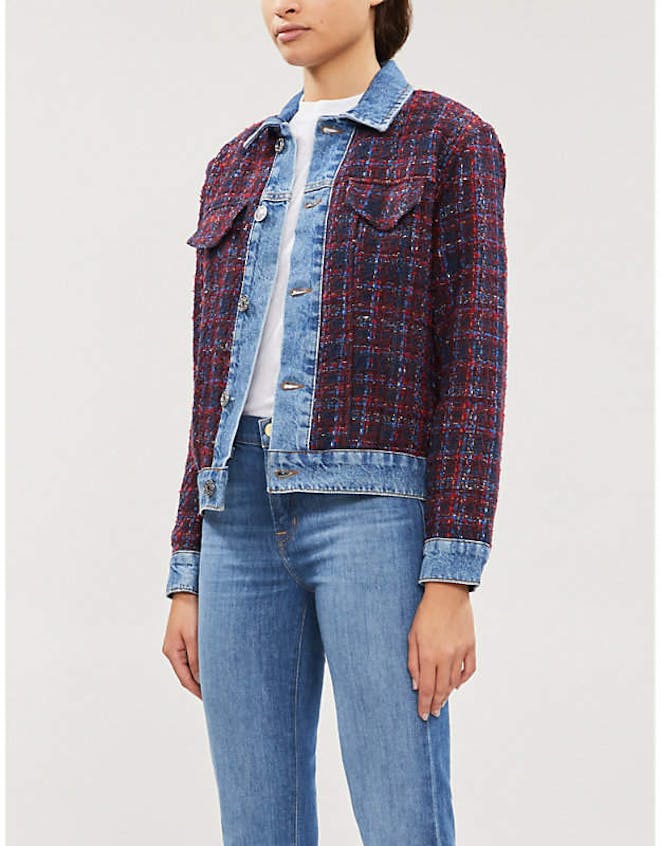 Sandro from Selfridges $400.00
Sandro invented the boss woman back in '84 – and if there's one thing that she doesn't do, its copy styles straight out of the archives. Take th…
---
1/5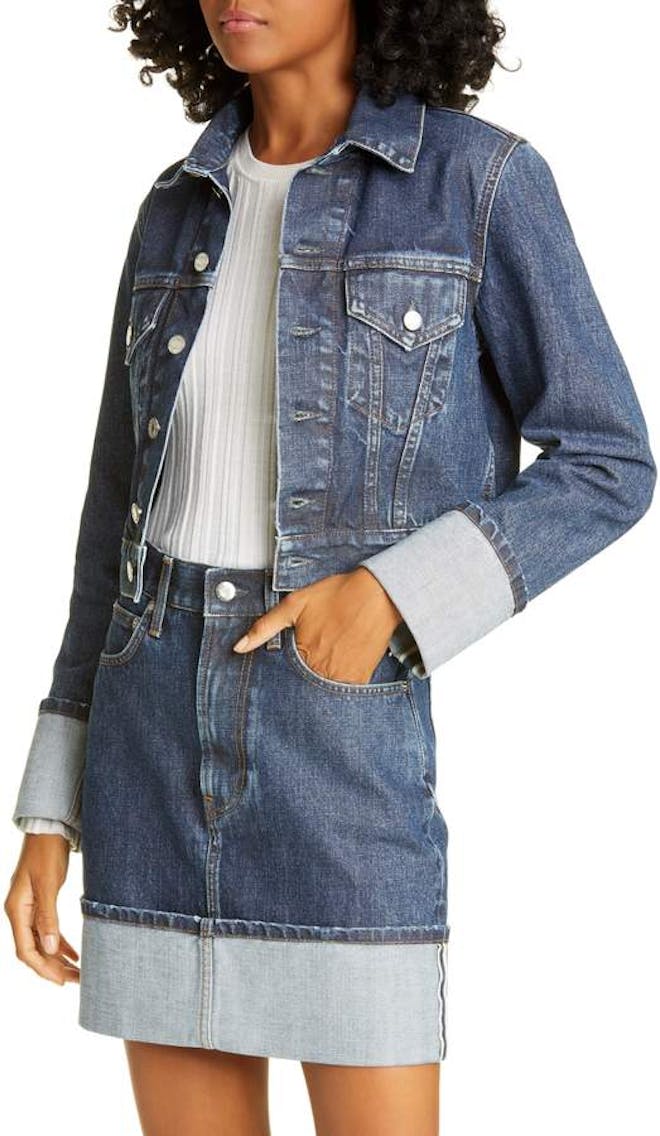 Rigid selvedge denim elevates a classic jean jacket that's cut a little shorter for extra style cred. Style Name:Helmut Lang Little Denim Trucke…
---
1/4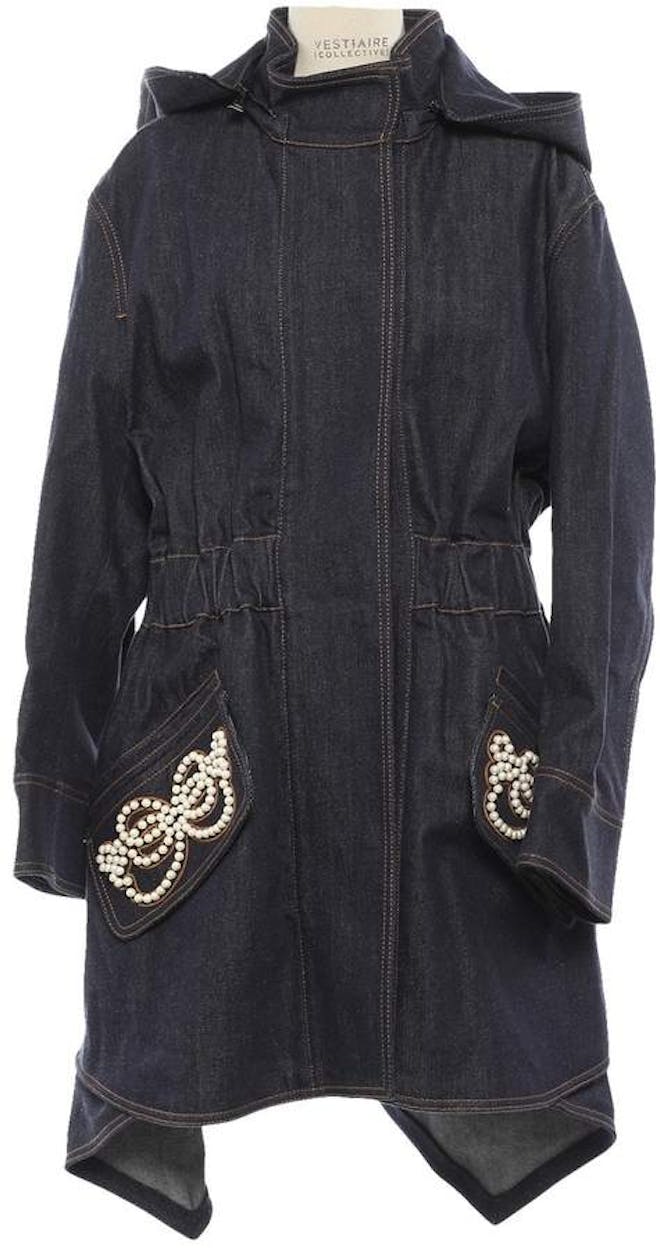 from Vestiaire Collective $528.83
Fendi blue denim – jeans jackets…
---
1/6

DETAILS DESIGNER SIZE & FIT The Fem Trucker Coat from Helmut Lang is a full-length duster that hits above the ankle. This sleek style features a…
---
1/1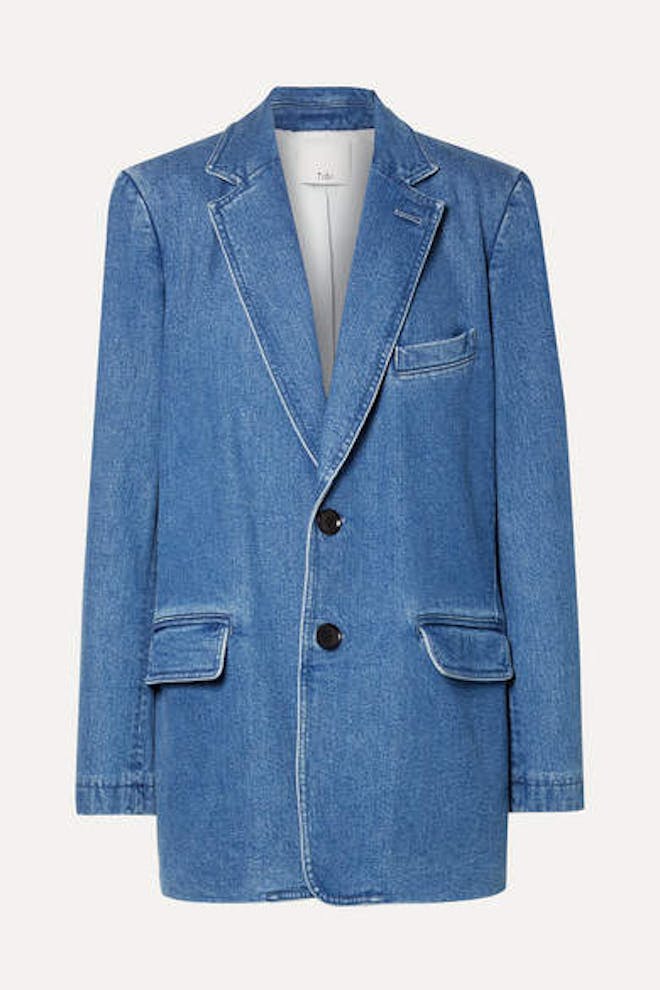 Tibi from NET-A-PORTER $595.00
We love the fresh, unexpected takes on suiting we're seeing this season, and Tibi's blazer is one of the coolest yet. It's made from stonewashed…
---
The Shortlist of Our Favorites
See our picks for the best jean jackets below ↓
---
our favorite jeans
The Best Jean Jackets
Check out the denim jackets that will have you falling head over heels for below…
How Do I Choose A Denim Jacket?
Make sure you choose the right color so that you can wear it with just about anything, any time of the years as well.
Make sure the jacket is a good fit. It should be snug in your shoulder like a shirt. If it is a bit loose, you can layer it in the fall and winter.
Wear it like you want. The great thing about a denim jacket is that you can easily change it up and make it pop with color.
When you feel comfy in your jacket mode, you can move on and get different colors and mix and match for your own unique look.
Are Denim Jackets Comfortable?
The great thing about jean jackets is the comfort level. While it is not the best material to wear in the rain, true denim is a cotton that is truly soft and durable and that is hard to find in many other materials to wear.
Can I Wear Denim Jacket With Jeans?
You can wear a denim jacket with your jeans. The rule of thumb is to choose a darker or lighter color wash of denim or a completely different color that accents your outfit.
Are Jean Jackets In Fashion?
The good news is, jean jackets are definitely in fashion and making a comeback. They are a classic staple in any closet and go with just about anything you have. They come in so many different colors, it is a great addition to any wardrobe.
Is It Jean Jacket Or Jeans Jacket?
When thinking about whether you have a jean or jeans jacket, it is a jean jacket. The jean in the name is the type of material used to make the jacket.