The denim shirt started as the perfect shirt for working people. The blue hue, durable fabric, and roll-able sleeves made it the perfect companion for a hard days work. (Just ask Rosie the Riveter.)
Yet with all things denim, as years passed, the look became more important than durability. Today, the denim shirt has been updated, styled, and refined as a chic boho, modern, and business casual look.
This article shows you 12 of our favorite denim shirts of 2019. I've also included chambray (a similar fabric to denim) as their as some great options that we were worth including.
Ready? Let's go!
Editor's Choice for Denim Shirt
Editor's Choice for Denim Shirt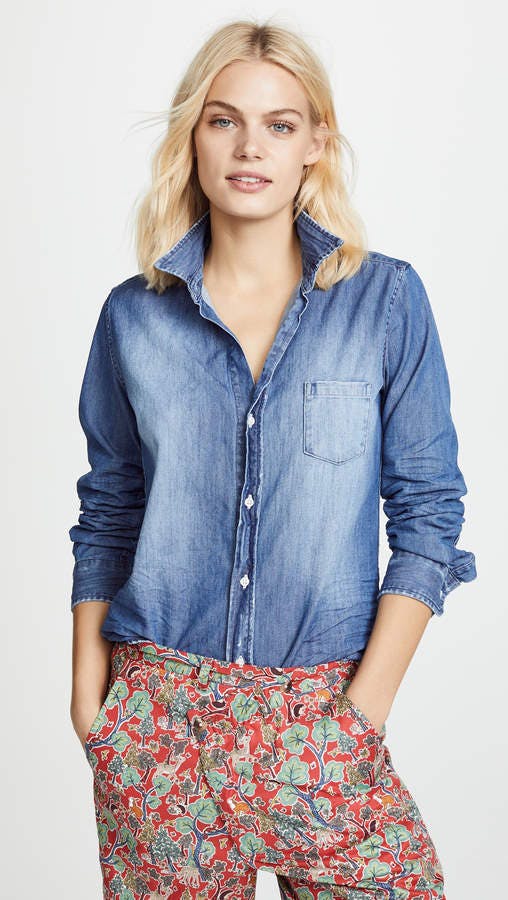 A classic Frank & Eileen button-down shirt, made casual in soft, frayed, faded denim.
Editor's Choice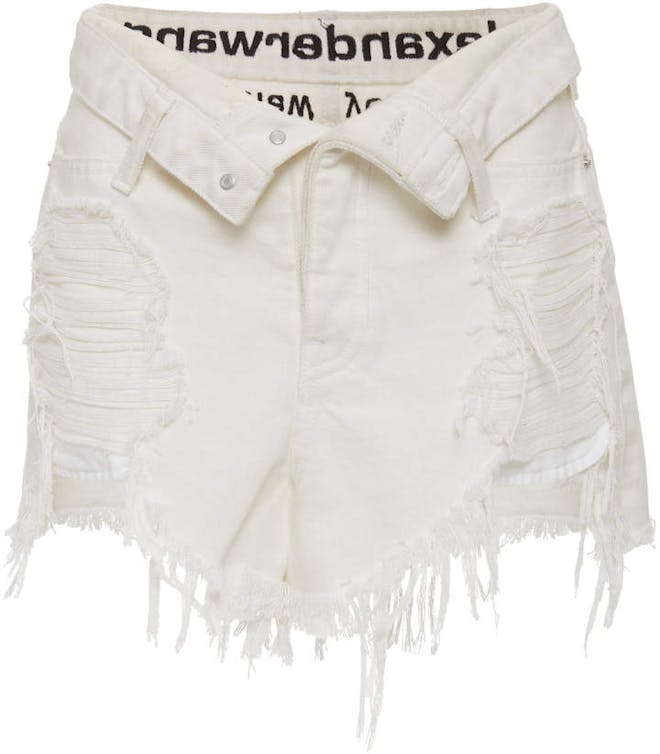 Alexander Wang from MODA OPERANDI $265.00
Alexander Wang combines streetwear and essentials in every collection, evident w.
Where To Buy Denim Shirts
The Best Denim Shirts
Below are some of our favorite denim and chambray shirts. A solid denim shirt is an essential for any modern wardrobe. Madewell leads the pack with 3 of the recommended 12 shirts.
1/11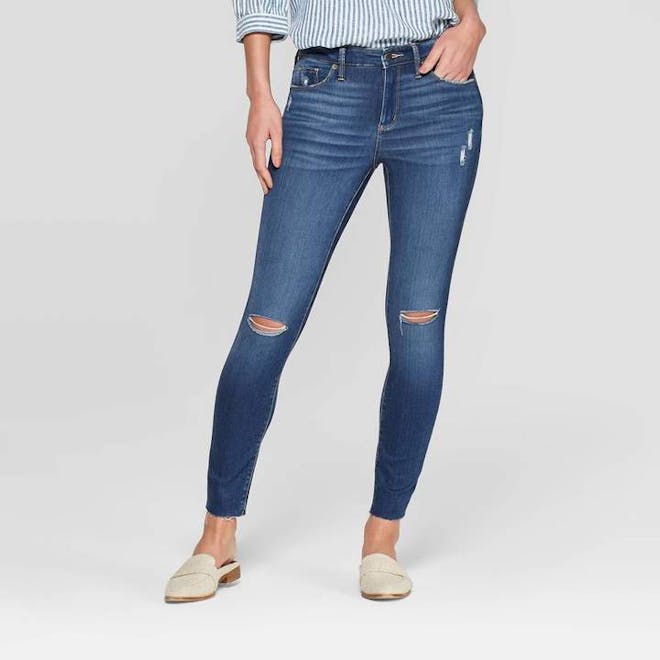 These High-Rise Skinny Jeans from Universal ThreadTM are cut from a stretchy denim fabric engineered with the perfect weight to smooth and sculp…
---
1/11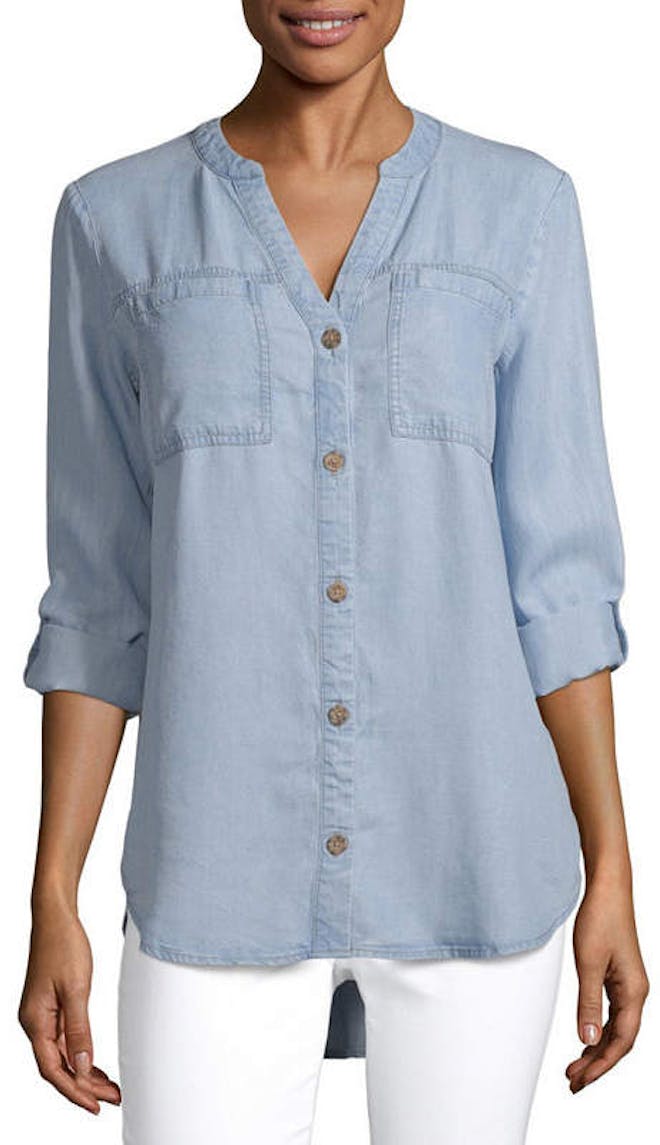 Closure Type: Button Fit: Regular Fit Neckline: Split Crew Neck Sleeve Length: Long Sleeve Sleeve Style: Roll Tab Sleeve Apparel Length: 28.5 In…
---
1/11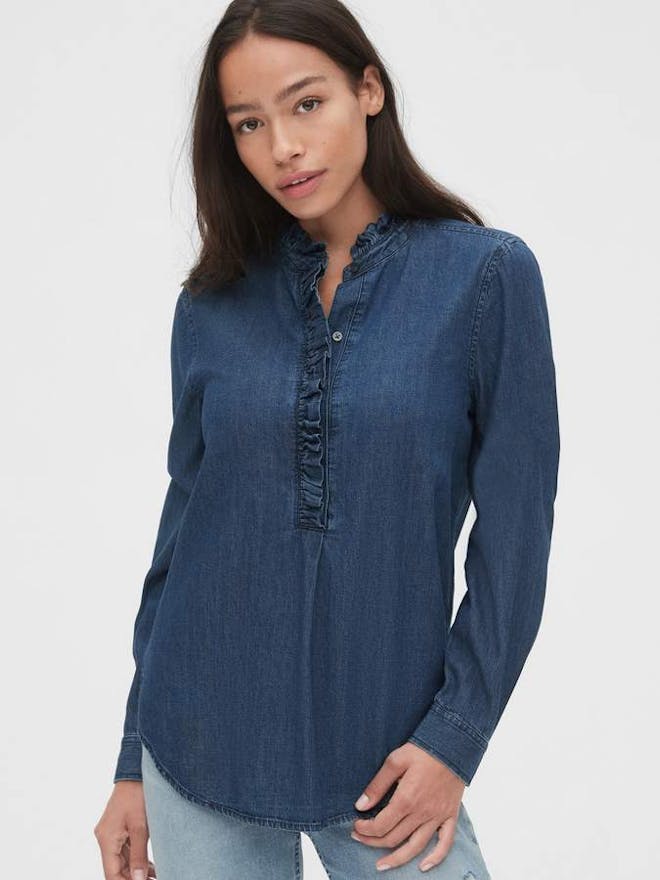 Non-stretch denim. Dark indigo wash. Long sleeves, button cuffs. Ruffle-trim at collar, button-front placket. Curved shirttail hem, vents at sid…
---
1/11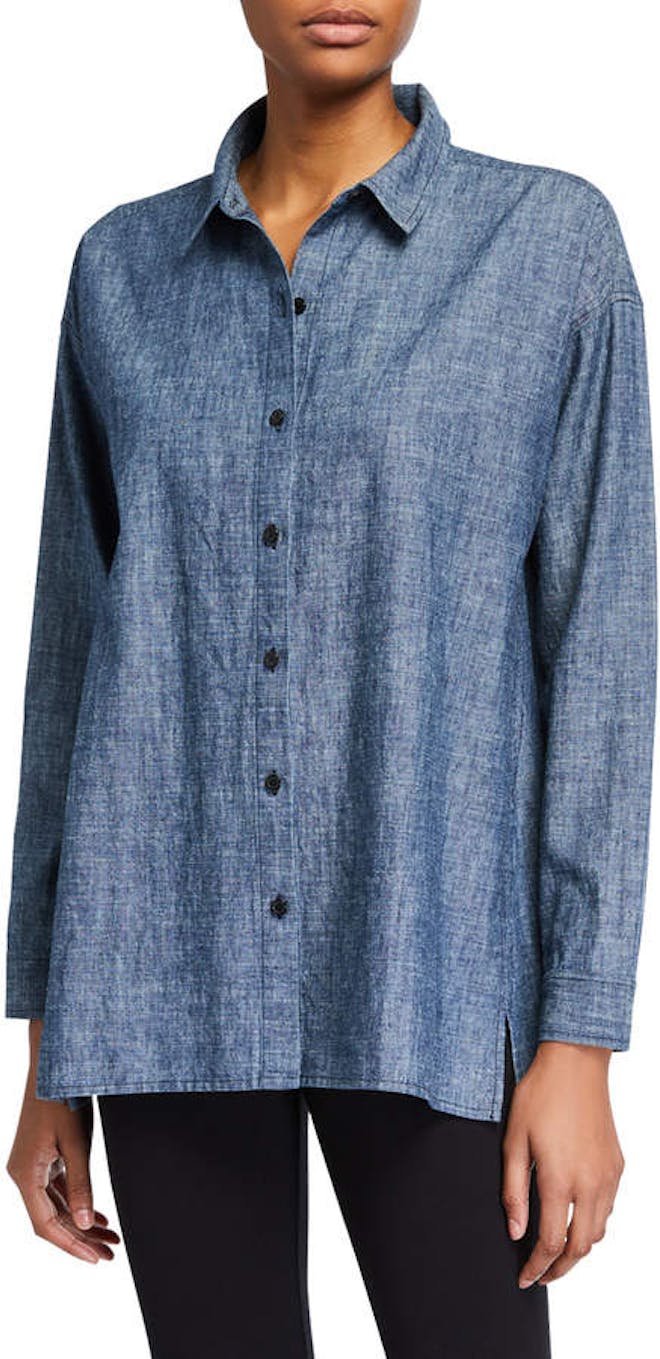 Eileen Fisher chambray shirt with side notched hem. Approx. 29″L from shoulder to hem. Spread collar; button front. Long sleeves; button cuffs. …
---
1/11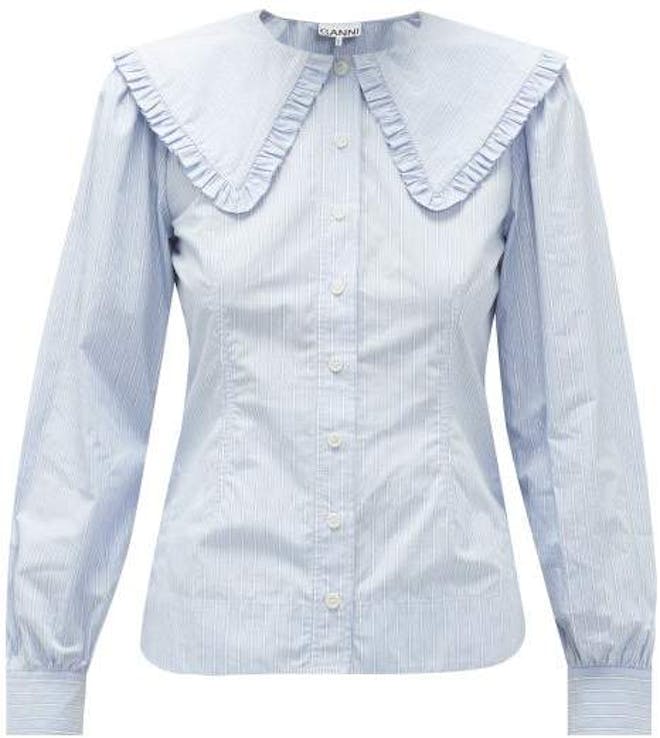 Ganni from MATCHESFASHION $215.00
Ganni – Ganni brings a feminine note to androgynous shirting tropes with this blue blouse. It's crafted from crisp striped cotton poplin with an…
---
1/11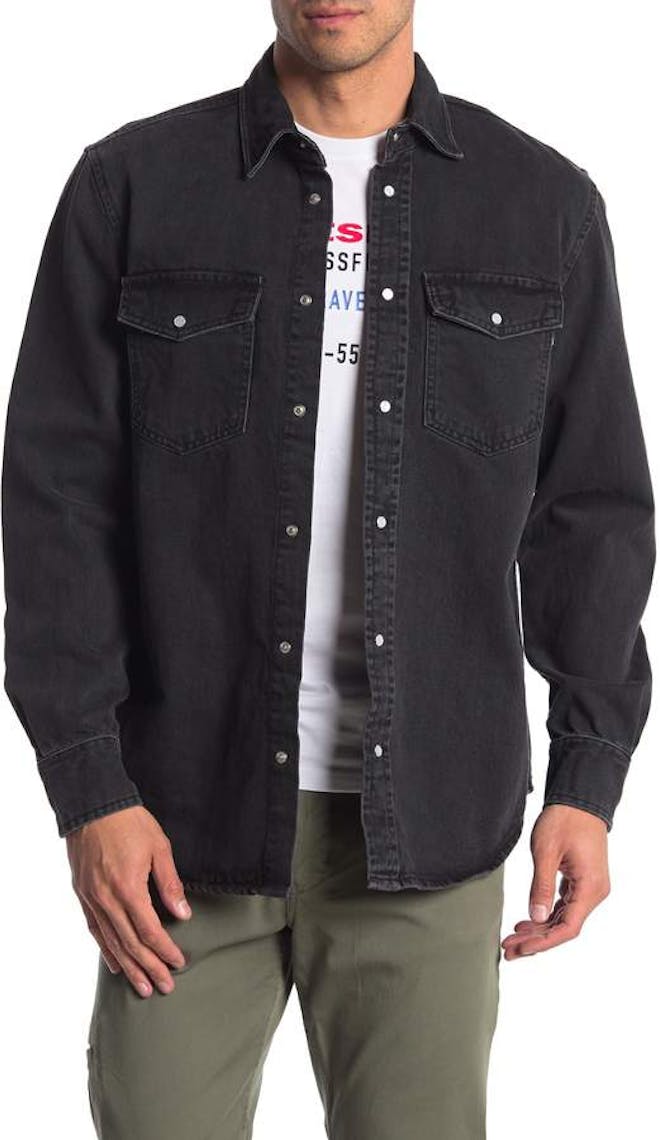 A snap button front closure details this denim shirt. Fit: this style fits true to size. – Spread collar – Long sleeves with snap button cuffs -…
---
1/11
Black and gold stretch cotton cropped denim shirt from VERSACE JEANS COUTURE featuring a classic collar, dropped shoulders, short sleeves, a box…
---
1/11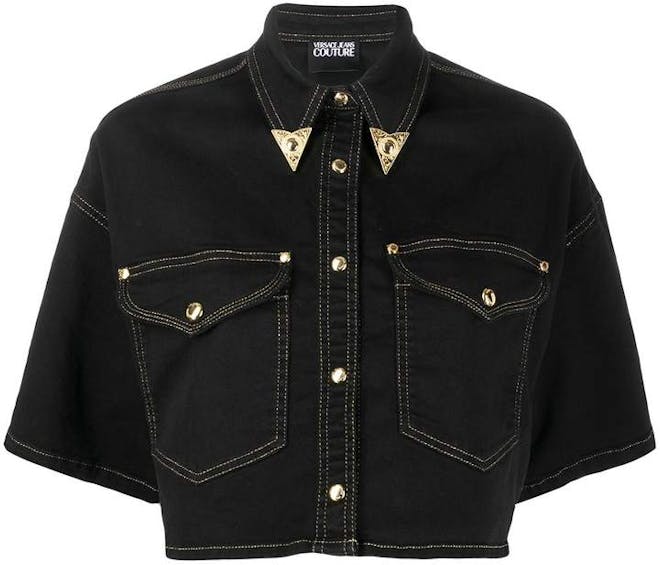 Black and gold stretch cotton cropped denim shirt from VERSACE JEANS COUTURE featuring a classic collar, dropped shoulders, short sleeves, a box…
---
1/11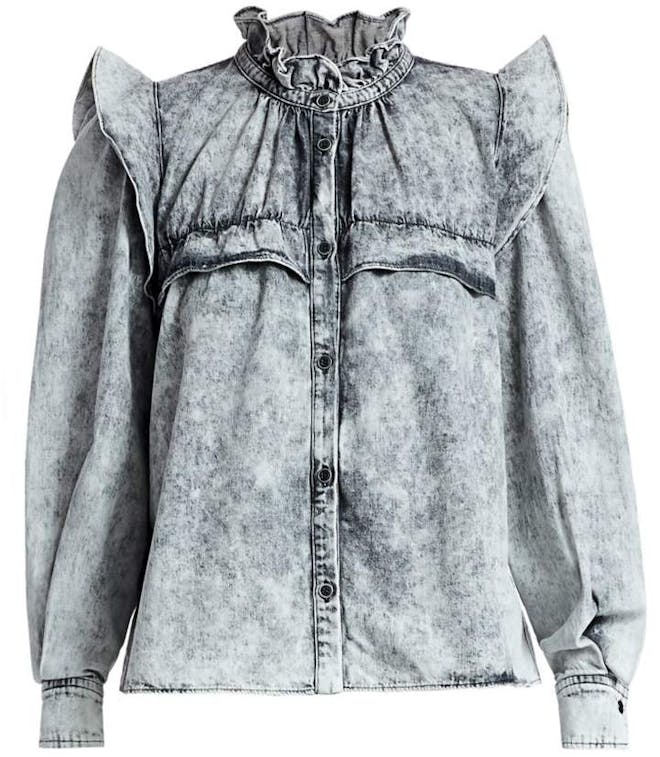 from Saks Fifth Avenue $370.00
Rugged in design, this faded denim shirt flaunts Victorian flair in the form of ruffles. Ruffled collar Long sleeves with shoulder overlay Butto…
---
1/11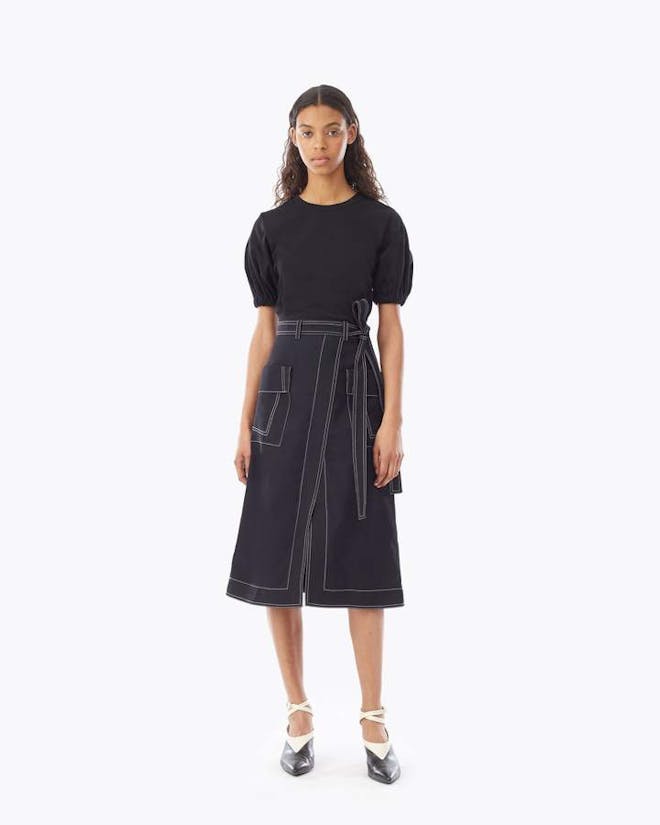 Mid length dress with a short sleeve crewneck t-shirt body and contrasting Merino Wool Denim skirt. Features puff sleeves, a tie waist, side fla…
---
1/11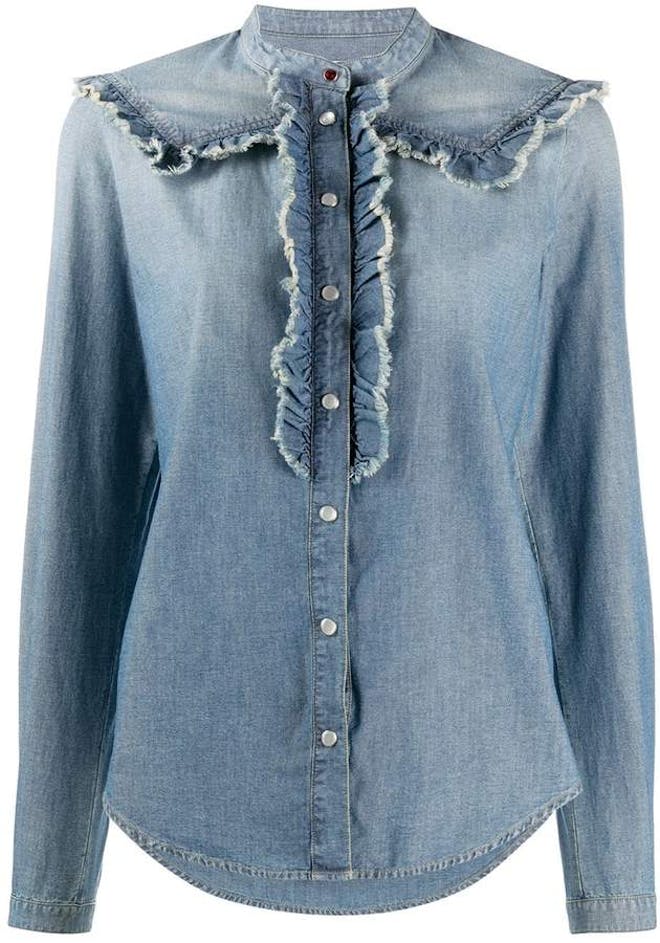 There's no off-dutty look without a denim shirt and there's shouldn't be a wardrobe without one either. Constructed from pure cotton, this ruffl…
---
Research / Frequent Questions
How To Style Your Denim Shirt
You can literally wear denim shirts with anything and they look great! I have numerous denim shirts (maybe 10) and I wear them weekly with my different outfits. They go with shorts, mini skirts, maxi skirts, over dresses, with different wash jeans and more.
They are very versatile and come in so many variations! I have two ombre/dip dye shirts, an oversized light blue one, a light blue fitted one, a dark blue fitted one, a tie-dye sleeveless version, one with embellished elbows, one with studs and more! I find you can even wear them underneath denim jackets as well, if you want to go for a triple denim look!
How Do You Wear A Denim Button Up Shirt?
If you're doing a casual Friday look for work, you can wear wear leather pants with your denim shirt, and layer the look leaving a few buttons undone to make color pop.
You can wear denim on denim
Denim shirts also look great with pencil skirts.
Sparkle skirts look good with the denim shirt as well, lace works as well
White jeans are great for denim shirts now
Sweaters also look great with shirts
Colored jeans and maxi dresses almost make this look good
Even jean shorts look great with these shirts
What Pants To Wear With A Denim Shirt?
Dark jeans
Light jeans paired with a shirt that is two shades darker
Black jeans are becoming a trend with jean shirts now
White jeans
Skinny khakis are a new trend with jean shirts as well
Colored shorts that pop, jean shorts and white jean shorts are popular ways to dress up a denim shirt
Skinny joggers
Leather leggings are a popular choice with jean shirts
Regular cotton leggings, comfy and go with anything
Depending on the shirt, you can wear dress pants with it
Under a sweater and blazer, you can wear it with anything
Can you wear a jean jacket with jeans?
You definitely can. You must make sure that the denims involved are at least two shades different that whatever denim you are wearing
The Difference Between Denim & Chambray
A chambray shirt is like a denim shirt using plain weave fabric with colored yarn and white yarn in the weft. It is not a cotton twill like denim
Is Chambray A Summer Fabric?
Chambray is definitely a summer fabric. It is a lightweight cotton, so it will ensure that it breathes while being worn.
Is Chambray A Cotton?
Chambray is a cotton. Although it is woven with material that makes it appear as a denim fabric, this is much more lightweight and breathable than regular denim.
Celebs in Denim Shirts
I have included 6 of my favorite celeb denim shirt looks, these include Ashley Greene, David Beckham, Vanessa Hudgens, Kate Bosworth, Zac Efron and Charlize Theron.
We have had countless sightings on DenimBlog of celebs in a denim shirt though, but I really liked these looks! It just proves how easy they are to wear and how unisex they are too! I even own a men's denim shirt as I loved the colour of it, so anyone can literally wear them!
Last Updated on