For the last few years, high waisted jeans have been more and more popular. And for good reason, they're flattering, good for going out or going to work, and can be worn up or down.
From skinny to wide leg — and distressed to khaki — below we put together a lists of all the best high waisted jeans. Next, we get down to business and show you the best ways to wear those jeans, featuring some of our favorite influencers.
Love to try on and get a feel for yourself? Last, check out the best stores for high waisted jeans, so you can test them out for yourself.
Editor's Choice
Editor's Choice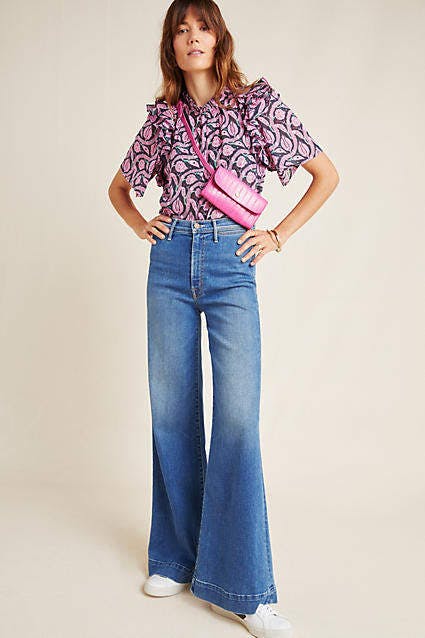 Featuring a super-high waist, this pair kicks out at the knee for a retro '70s feel. About MOTHERThe denim mavens at indie label MOTHER are know
The Shortlist of Our Favorites
See our picks for the best below ↓
---
our favorite jeans
And a little about what makes each special…
Once you've got the jeans, you need to style them. Here's how some of our favorite influencers have done it with blazers, crop tops, and more.
High Waisted Jean Outfits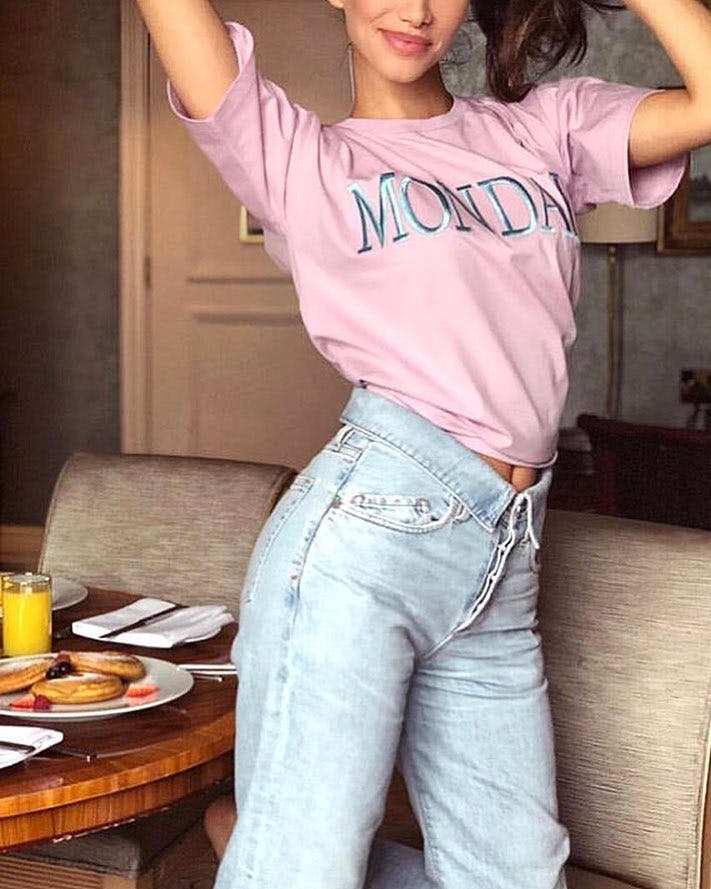 Jean Atelier High Waisted Jeans with a Crop Top
---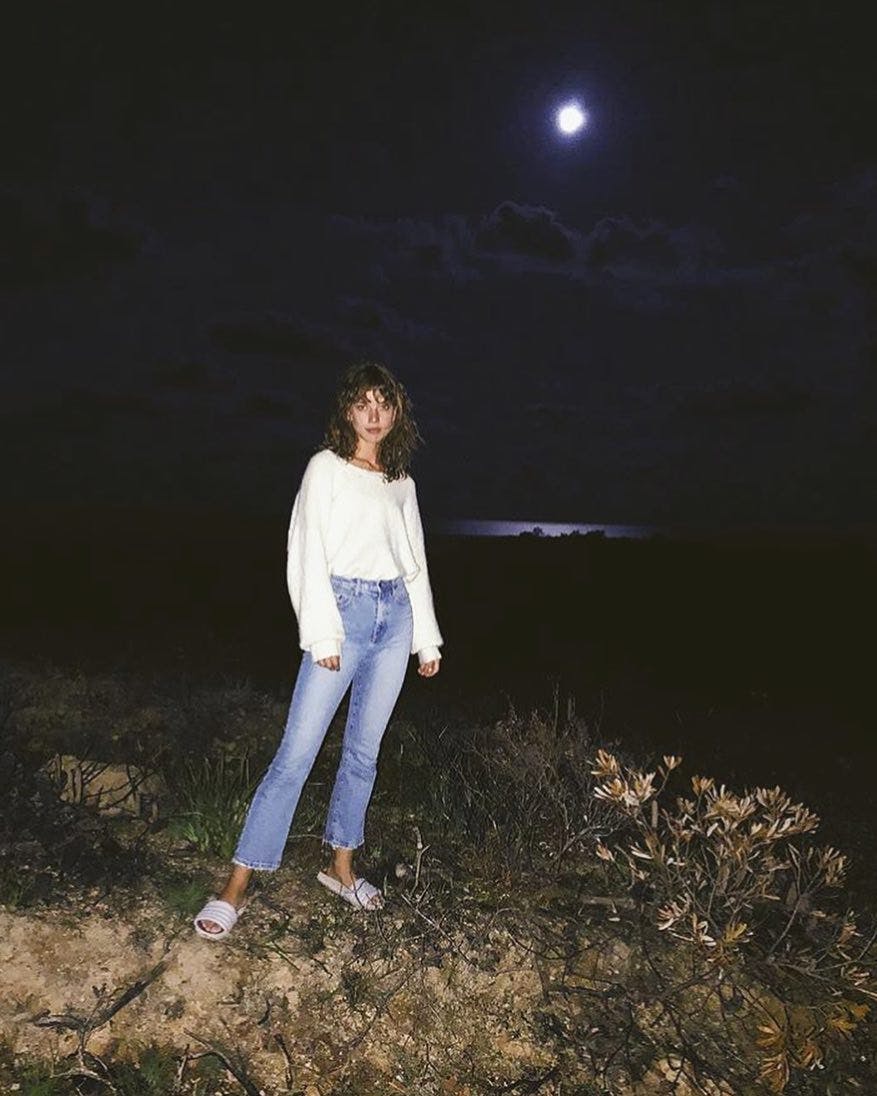 Gigi Mae Ringel High Waisted Tucked In w/ Sweater
Gigi in Nobody Denim looking very chic
---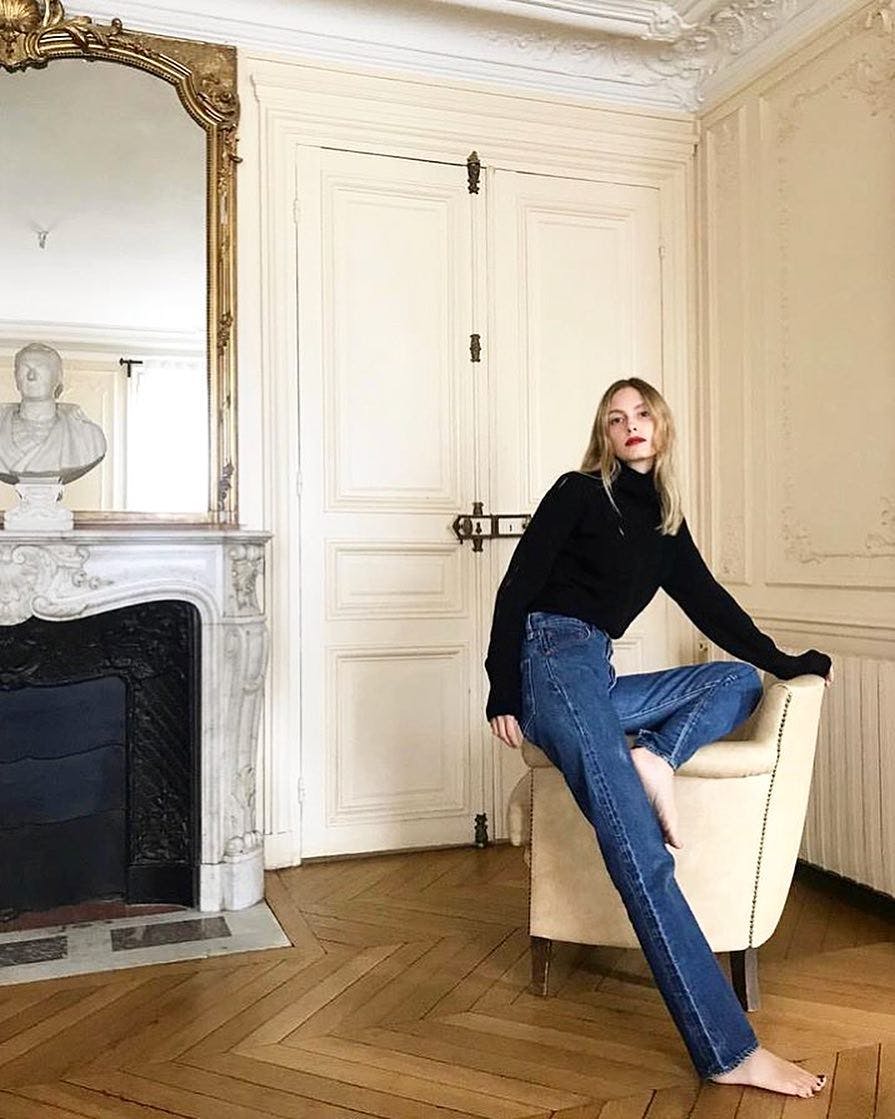 Cyndle Komarovski Straight Leg High Waisted with Oversized Shirt
Straight leg are a flattering choice as you get all the benefit of the high waist with too much of a reveal
---
Best Place to Buy High Waisted Jeans
Sometimes you gotta just get a pair on before you know that it's right for you. We get it. Below are the best places to find high waisted jeans…
Levi's – they have a ton of locations all through the US (check the map here) and have one of the best collections around
American Eagle gets a bad wrap, but they are in every mall (those still exist, right?) and they have a good selection and very good prices. Their webstore is good too!
American Apparel's locations are entirely closed down now, but they do have a good selection online so I included them.
Do high waisted jeans make you look thinner?
High waisted jeans do make you look thinner because they have better tummy control which helps hold everything in place. It also helps elongate the lower part of the body in turn making you look thinner. When looking for the high waisted jeans, another tip is to make them dark wash as it will help with the overall slimming look.
What is the rise on high waisted jeans?
On high rise jeans, it is over ten inches. They are made to be worn at the waist rather than the hips.
Last Updated on