Our favorite maternity leggings and a little about what makes each special…
3/3
best maternity workout leggings
best maternity workout leggings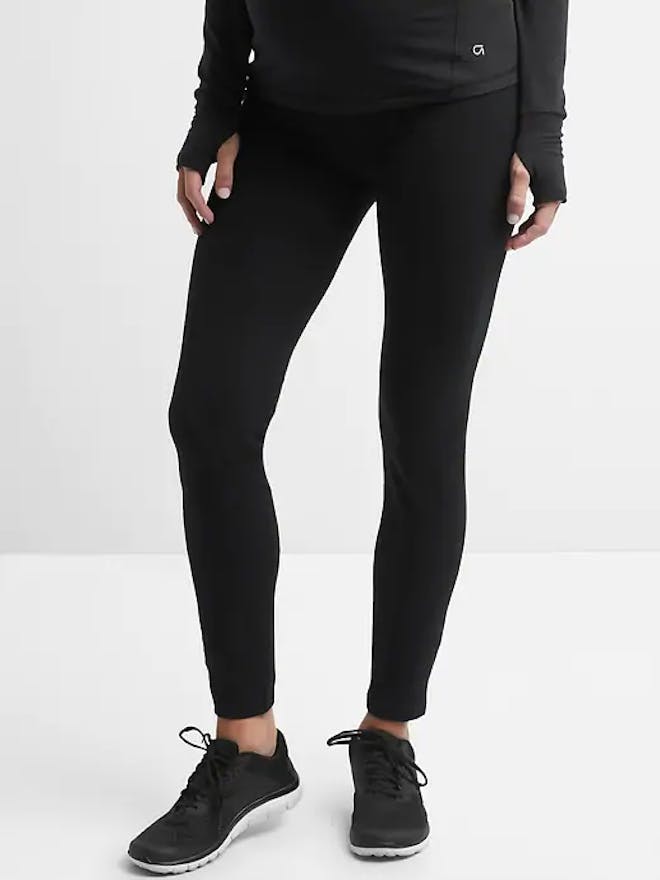 Gap Fit Maternity workout leggings
Gap has made a great workout legging that is a super quality high stretch and comfortable workout pant for moms to be. Flexibility is top priority along with mom's comfort.

---
2/3
Best Maternity Compression Leggings
Best Maternity Compression Leggings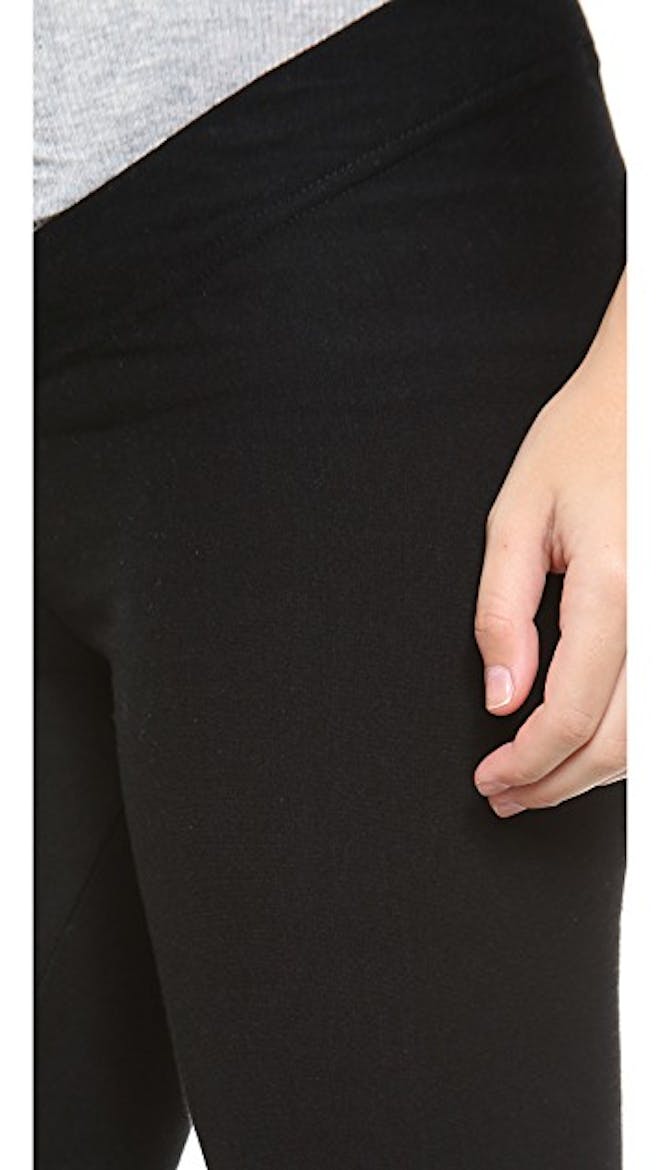 Plush Fleece Maternity Leggings
These soft fleece Plush maternity leggings have a wide waistband, allowing for a comfortable fit.


---
1/3
Best Black Maternity Leggings
Best Black Maternity Leggings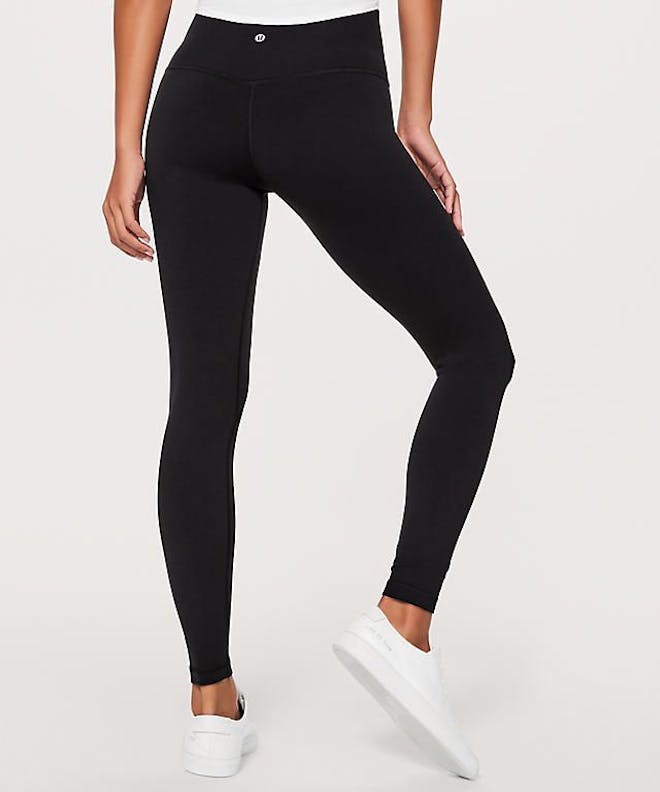 Lululemon Black Maternity Leggings
These Align 28 black leggings by Lululemon are amazing. Great whether you are expecting or not, that is how comfortable and great they are. Made to move with the most active moms to be, they are a sure fire hit.

---
Research / Frequent Questions
Can You Wear Regular Leggings While Pregnant?
When you're pregnant, maternity leggings are your best friend. The waist is not only wider but also longer, which helps to eliminate some of the discomfort that regular leggings cause. Unlike normal yoga pants, they're designed to fit comfortably around your legs, waist, and belly.
Typically, regular leggings fit comfortably until 3 or 4 months into the pregnancy. But, after that, you're going to want something that's more suited for a pregnant body.
Does Lululemon Have Maternity Wear?
Lululemon does not have a maternity line. They do however have a pair of leggings called the Align that a lot of pregnant women love and wear a lot.
Does Fabletics have maternity leggings?
As of right now, Fabletics does not currently have maternity leggings. However, there are hints by owner Kate Hudson that there may be a future for maternity leggings through her brand
Does Athleta sell maternity leggings?
Athleta does sell maternity leggings, they have dedicated a whole line for moms to be that want to stay in shape.