Nudie Denim Jacket
The jean jacket has been front and center since the beginning of the denim era. What started with the Levi's Type I grew to become the garment of cool in Hollywood and beyond.
That evolution took many twists and turns.
From patches to pins and wear patterns to frays, the denim jacket has become a symbol of uniqueness and rebellion.
Today, whether you choose a vintage wash, rigid style, or something totally different, there is a jacket for you.
Some Awesome Jean Jackets
From the everyday Type III style in a raw denim for you to create a brand new story with to more heritage styles modeled after the Type II, check out our picks for o-so-chic jean jackets.
Best Value
Best Value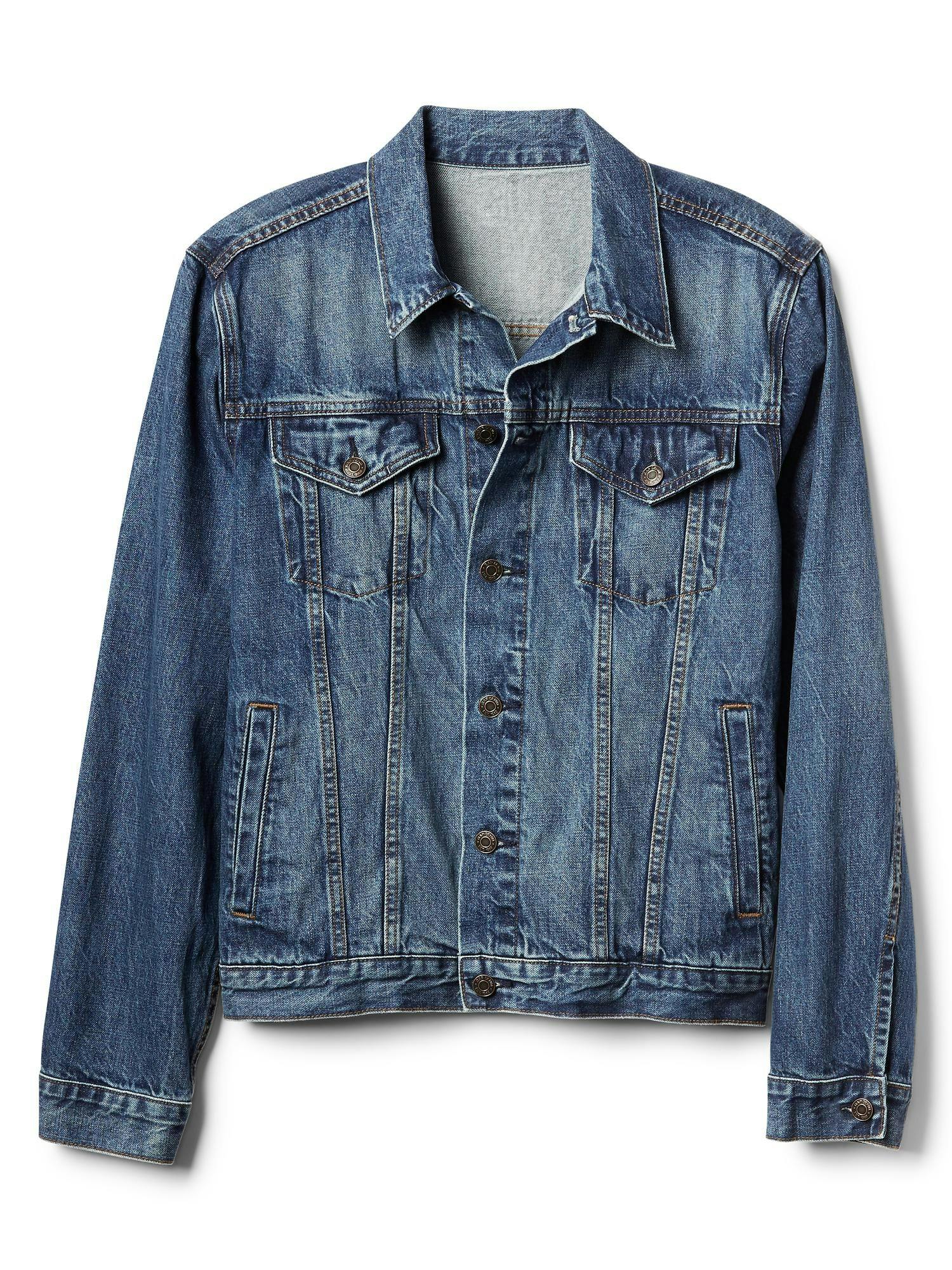 This GAP jacket has the perfect lived in wash that many love looking for. The medium blue with slight marbling makes it versatile for casual days and can feel dressed up when paired with dark denim.
---
Best Old School Style
Best Old School Style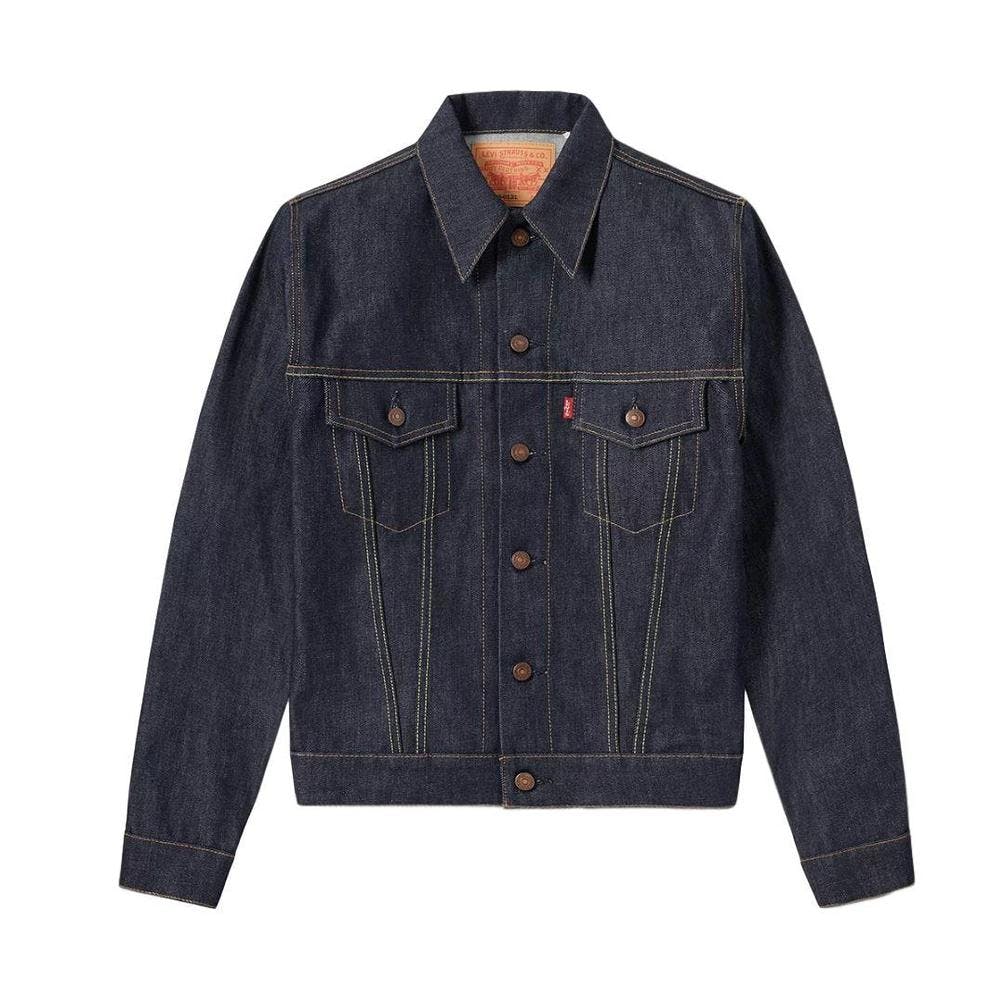 Leave it to LEVI'S to make the jacket to create your own story with. It is unwashed and rigid for you to break in and make your own.
---
Best Shearling Denim Jacket
Best Shearling Denim Jacket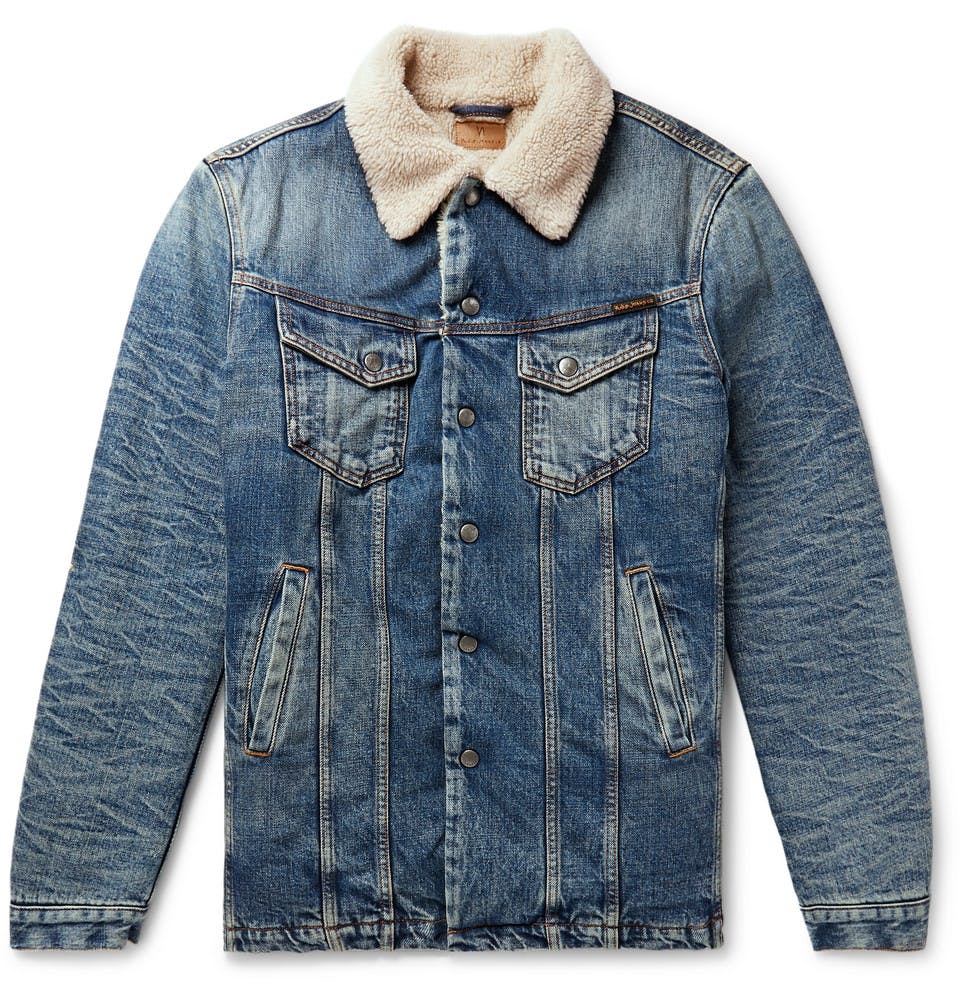 NUDIE updated the classic shearling lined denim jacket by making theirs with a longer and slimmer cut.
---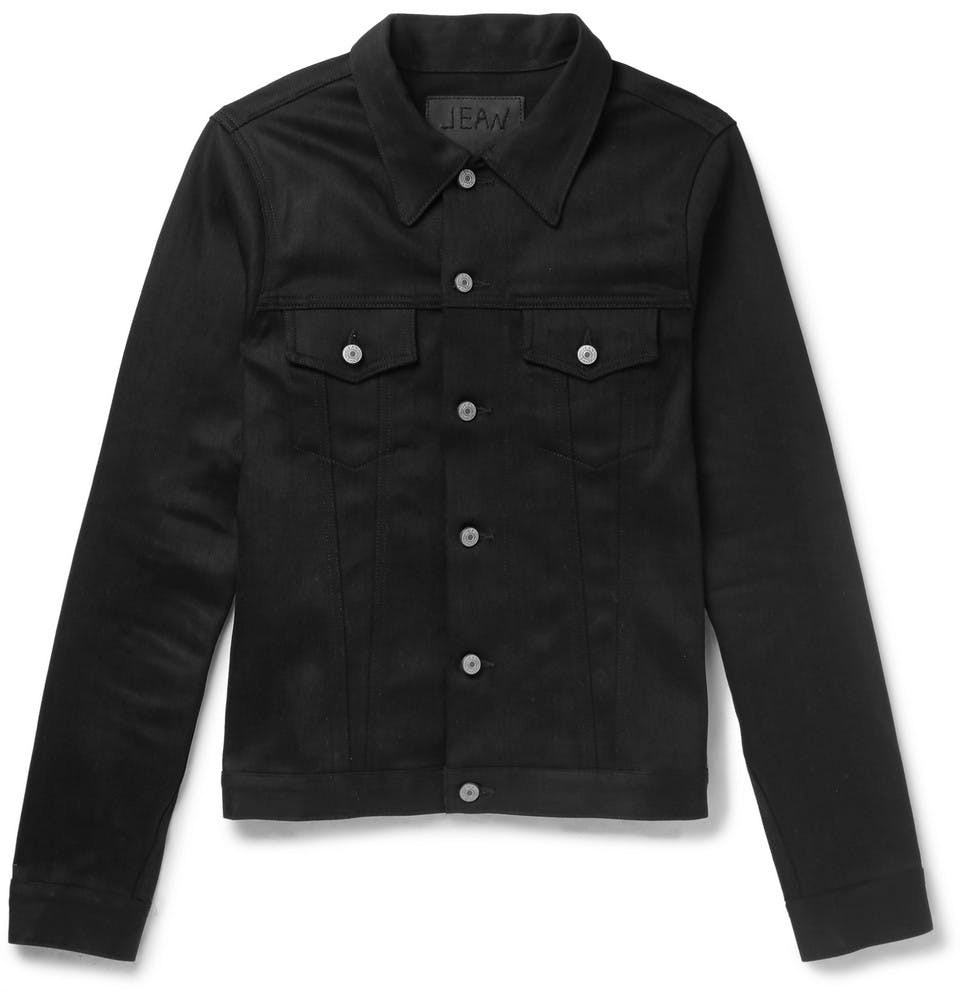 JEAN SHOP Lou Slim-Fit Trucker Jacket $360.00
A clean black denim jacket, like this one by JEAN SHOP, is the perfect one for when you want to switch that double denim look up.
---
Best Chic Jacket
Best Chic Jacket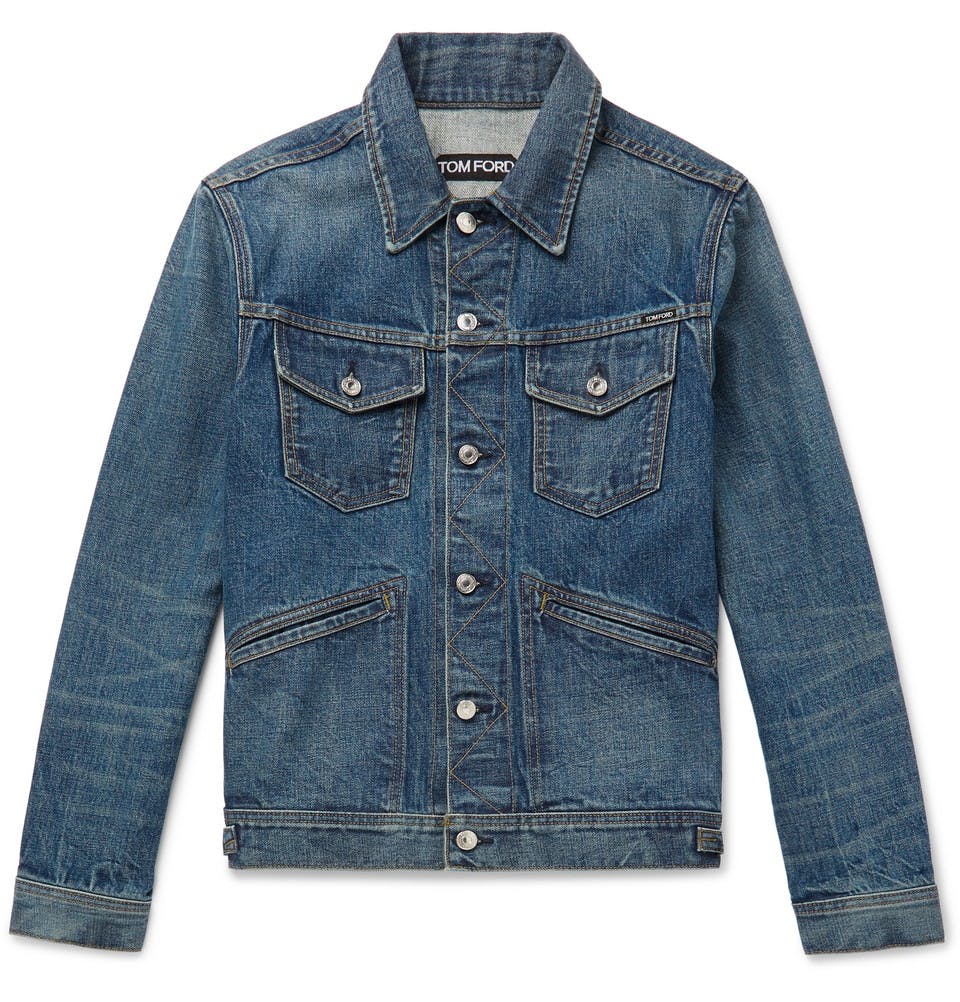 TOM FORD went for a different approach in design with his denim jacket. He preferred angled welt pockets at the front over the usual side pockets for the utilitarian piece.
---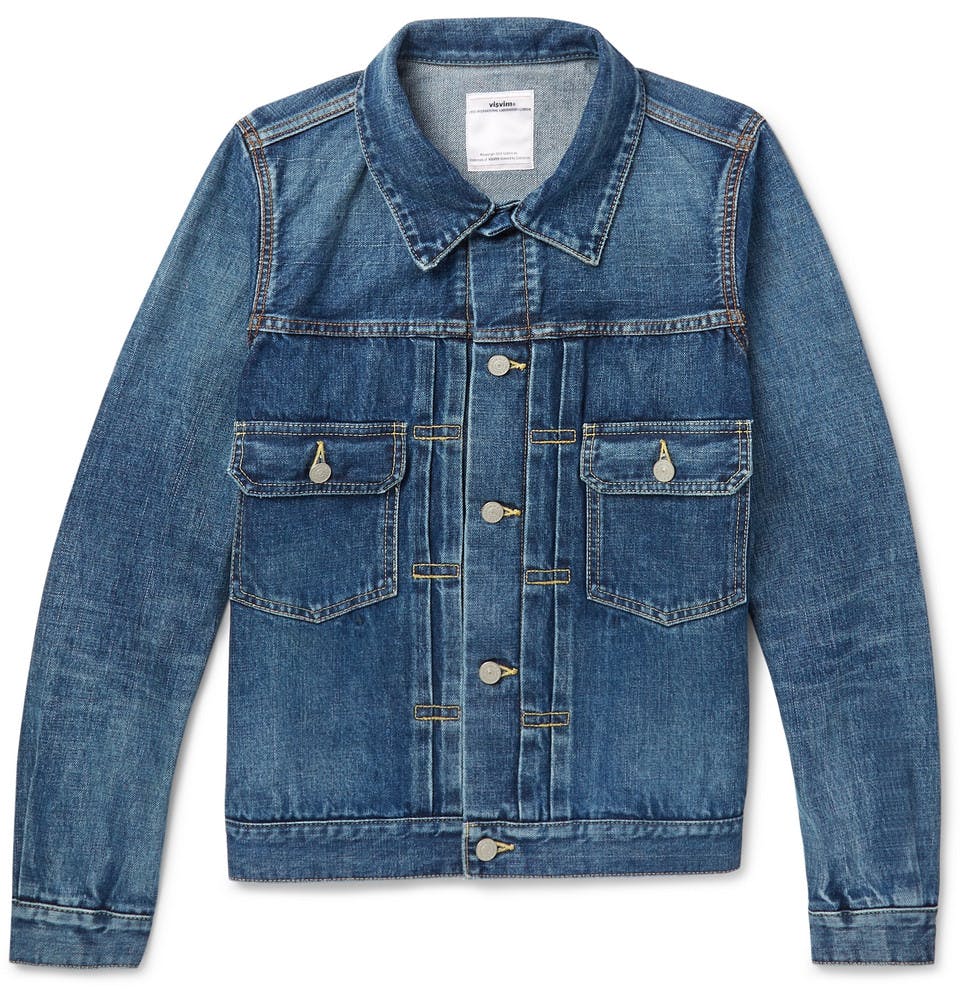 VISVIM Slim-Fit Denim Jacket $1,120.00
VISVIM is a brand that really honors heritage with their designs. Their denim jacket is based off of the design of the Levi's Type II jacket that is starting to gain more popularity by the day. The style has pleats and lower front pockets that is a great alternative to the usual denim jacket.
---
How To Wear Your Denim Jacket
The denim jacket has become a staple in many guys closet since it had its resurgence a few years back. Whatever you wear a blazer with, you can easily switch it out for a denim jacket. Pair it with a button up, tie and trousers for a more fun look or more casually by pairing it with another piece of denim.
Ever since it kicked off, the list of styles have been broadened. There is no wash that you can't find, and no details have been omitted since then. I chose my favorite classics, colors and sleeveless styles that will suit anyone.
Some Ideas for Styling Your Jacket
Go with a classic brand like Levi's or JCrew
Go sleevless
Go colorful
Are jean jackets still in style?
Jean jackets are very much still in style It is becoming quite the rage again.
How Do You Choose A Denim Jacket?
It is indeed important to choose the correct color.
Also the jean jacket should be snug and fit almost like a shirt
Make sure the jacket falls properly and hits the top of your hips when you try it on
Are Jean Jackets In Style For Winter?
If you want to wear your favorite jean jacket in the winter, layer, layer layer.
Wear it with a hoodie under it, wear it under your coat. Wear it with a heavy sweater. Jean jackets always look good with plaid shirts. Also, go with wearing an oversized jean jacket. The jean jacket is a common staple among many people and wearing them year round is possible