If you are like me, years of playing soccer gave me a ton of fond memories. It also gave me thighs that are too big relative to the rest of my body.
If you are a swimmer, power lifter, or soccer player/runner, you know what I'm talking about. The jeans I've picked out will save you from the dreaded too tight thighs while keeping you so chic.
Ready? let's go!
1/12
Best Old School Cool Style 🌟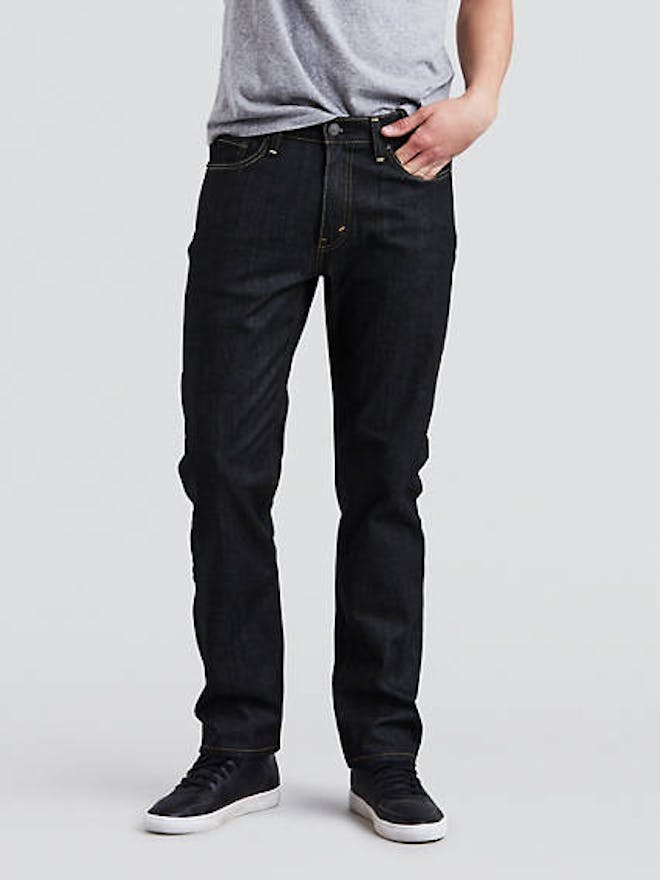 LEVI'S 541 Athletic Fit in Rigid Dragon $69.00
2/12
Best Slim Fit Black Jeans
PAIGE Lennox in Black Shadow $179.00
Here is the black version of the Lennox. There are a great utility pair to have in your closet…perfect for the work on Friday/crushing it Friday night combo
---
3/12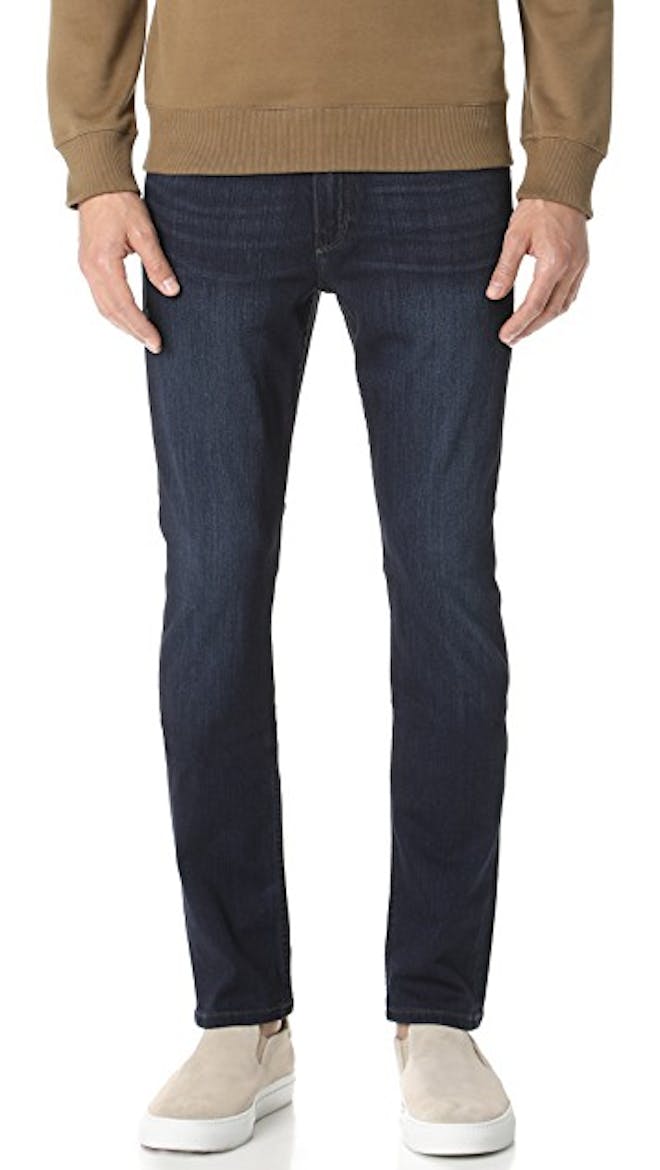 Paige was made to be the best fitting brand and this is generally the case. I like the leg length and dark wash of the Lennox.


---
4/12
Best Stretch Jeans
J BRAND Tyler Slim Fit in Wilson $198.00
J Brand is well know for their comfort and soft fabrics. I like these for their minimal dark wash — you could wear them with anything.
---
5/12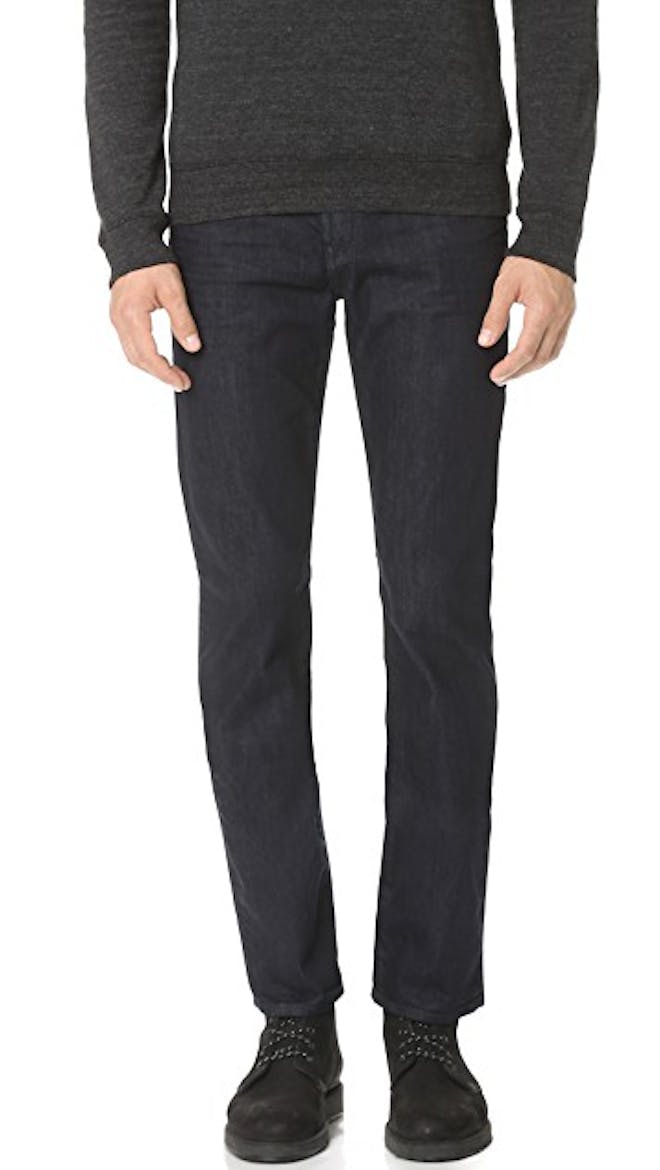 7 FOR ALL MANKIND Straight Leg Luxe Performance Jeans $189.00
---
6/12
Best Light Wash
RAG & BONE Fit 2 in Jamie $250.00
I'm a huge Rag and Bone fan and these light wash jeans have just enough room. Highly recommended.
---
7/12
Best Selvedge Jeans
RAG & BONE Fit 2 in Raw Selvedge $195.00
---
8/12
Best Pick on A Budget
GAP Athletic Fit with GapFlex in Medium Wash $69.00
---
9/12
Best Dark Wash
ZARA Premium Stretch Jeans in Black $49.00
We rarely recommend Zara but I love these minimal black jeans. Price point is easy to swallow, too.
---
10/12
Best Relaxed Fit Jeans
LEVI'S MADE & CRAFTED 502 Regular Fit Taper in Resin Rinse Stretch $168.00
---
11/12
Best Tapered Jeans
LEVIS 502 Regular Fit Taper in Graphite $59.00
---
12/12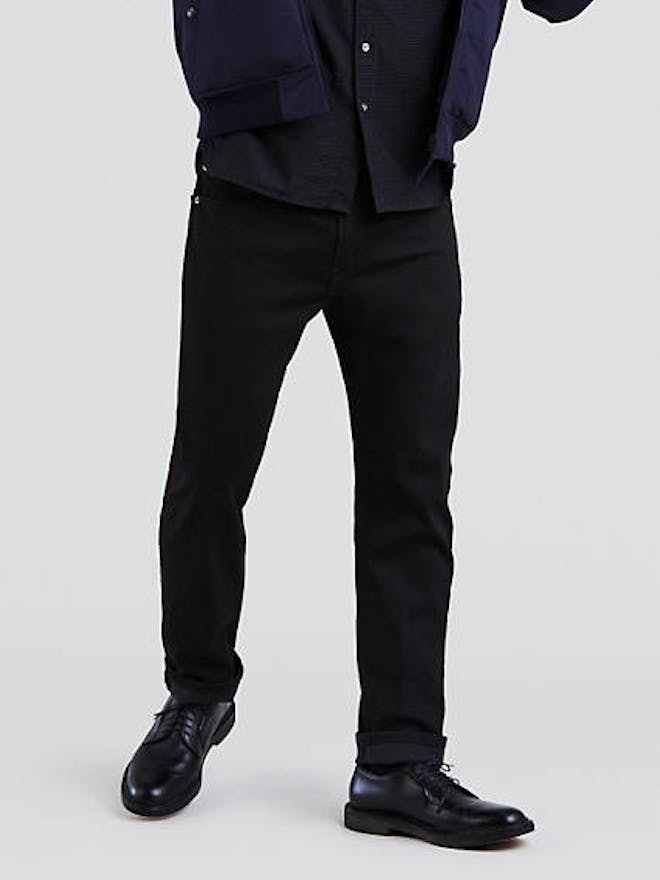 LEVIS 502 Regular Fit Taper in Native Cali $59.00
---