Denim leggings started a few years back…and though many of you would love to say they are a dated style, they aren't.
So many blended fabric skinny jeans are now pull on. In other words, a hybrid style of jeans and leggings that offer comfort without giving the "athle-isure look" that leggings can sometimes give.
From body hugging styles and flares to cool drop-crotch versions that offer more comfort, check out the styles that will have you skipping buttons and forgetting zippers.
Editor's Choice
If you have been searching for a pair of jeans that will rival your yoga pants, these are it. They are also come in a washed black and feature back pockets, so they have all the look of jeans with the comfort that you have been looking for.
Our Favorite Pull on Jeans
The Shortlist…
---
our favorites
Our Favorite Pull On Jeans
Here are our picks for the best pull on jeans. Have a recommendation? Let us know at editor@denimblog.com
1/1
Skinny Denim
Skinny Denim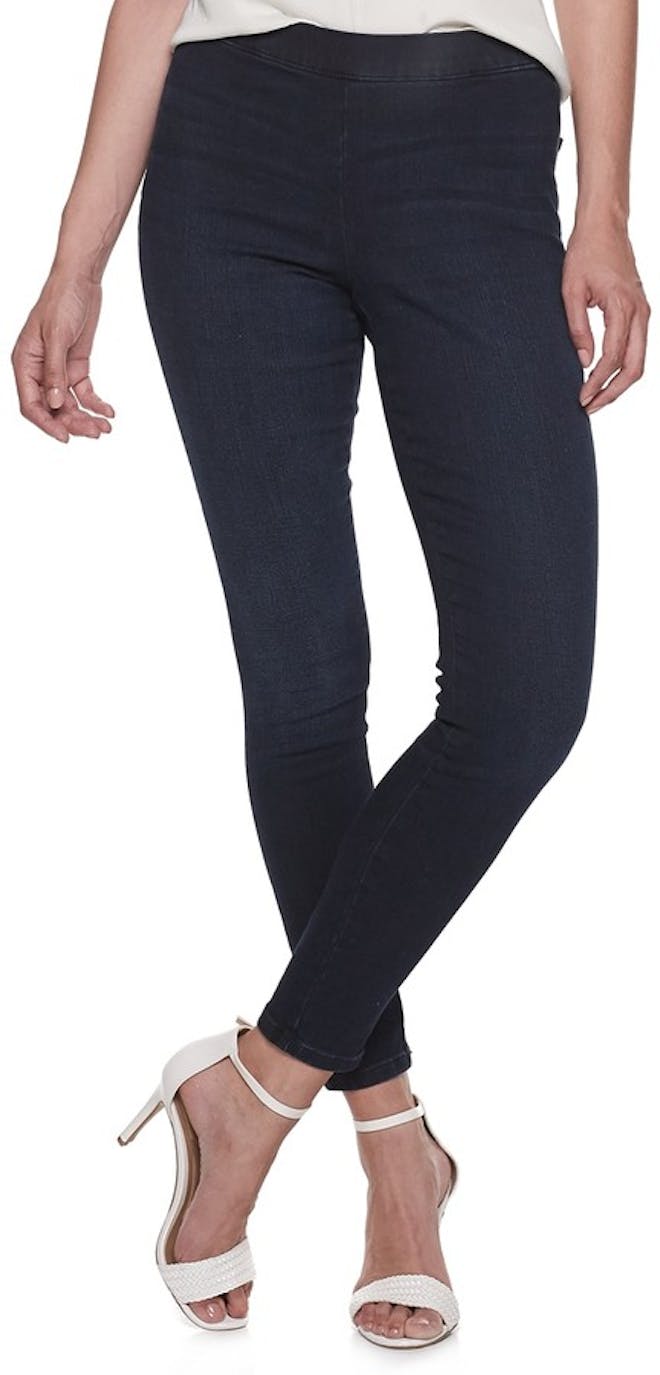 JLO by Jennifer Lopez from Kohl's $50.00
Give your wardrobe a strong base with the help of these pants from Jennifer Lope.
---
1/2
Petite Jeans
Petite Jeans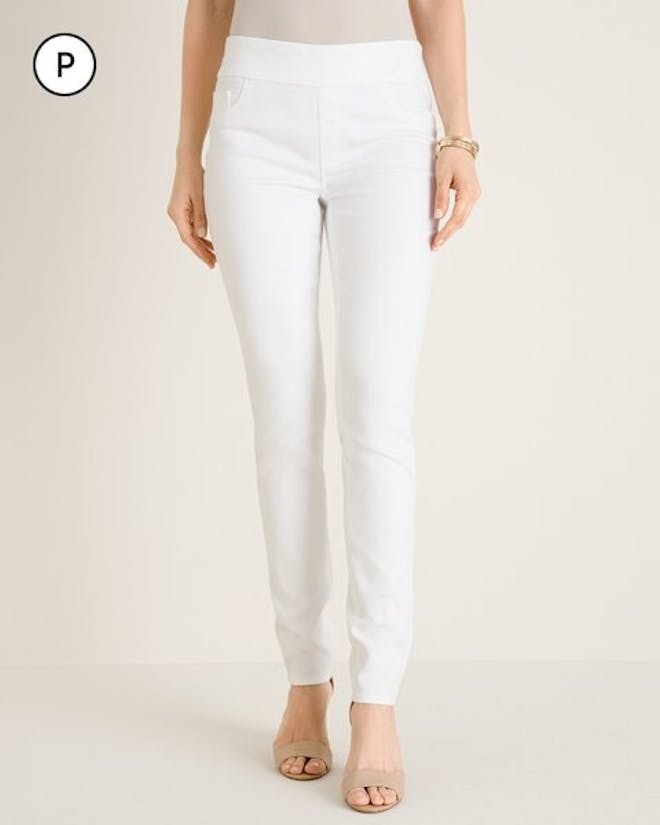 Comfy meets posh with these pull-on jeggings.
---
1/3
Petite Jeans
Petite Jeans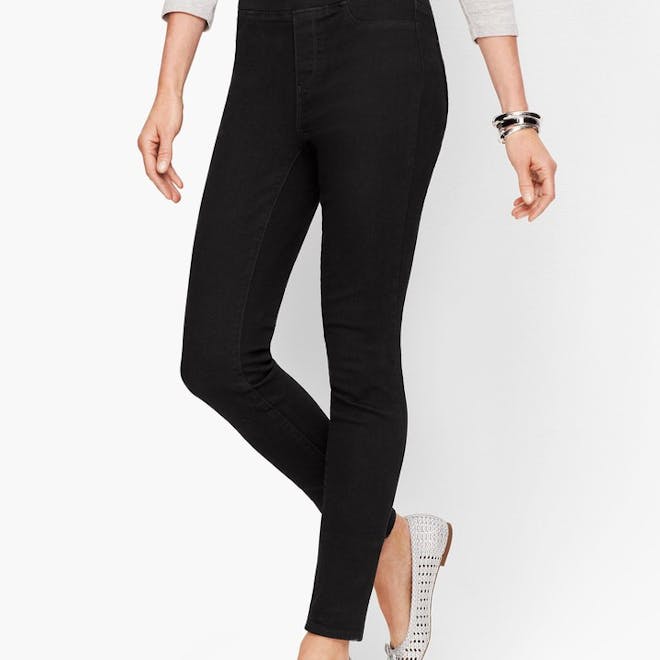 Details Our pull-on jeggings, now in black, maintain their shape even after you .
---
1/4
Classic Denim
Classic Denim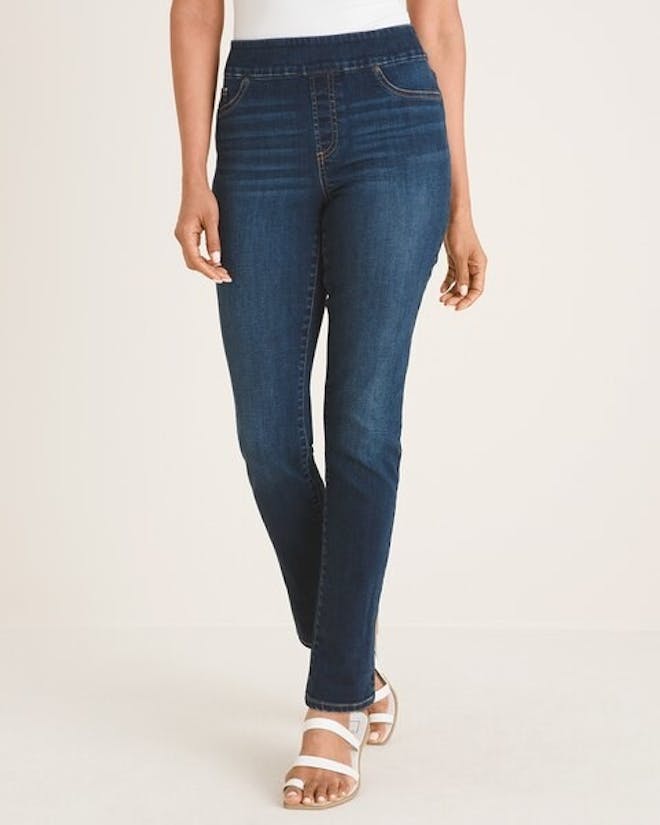 Comfortably chic and sleek, these pull-on jeggings give you the look of classic .
---
1/5
Cropped Denim
Cropped Denim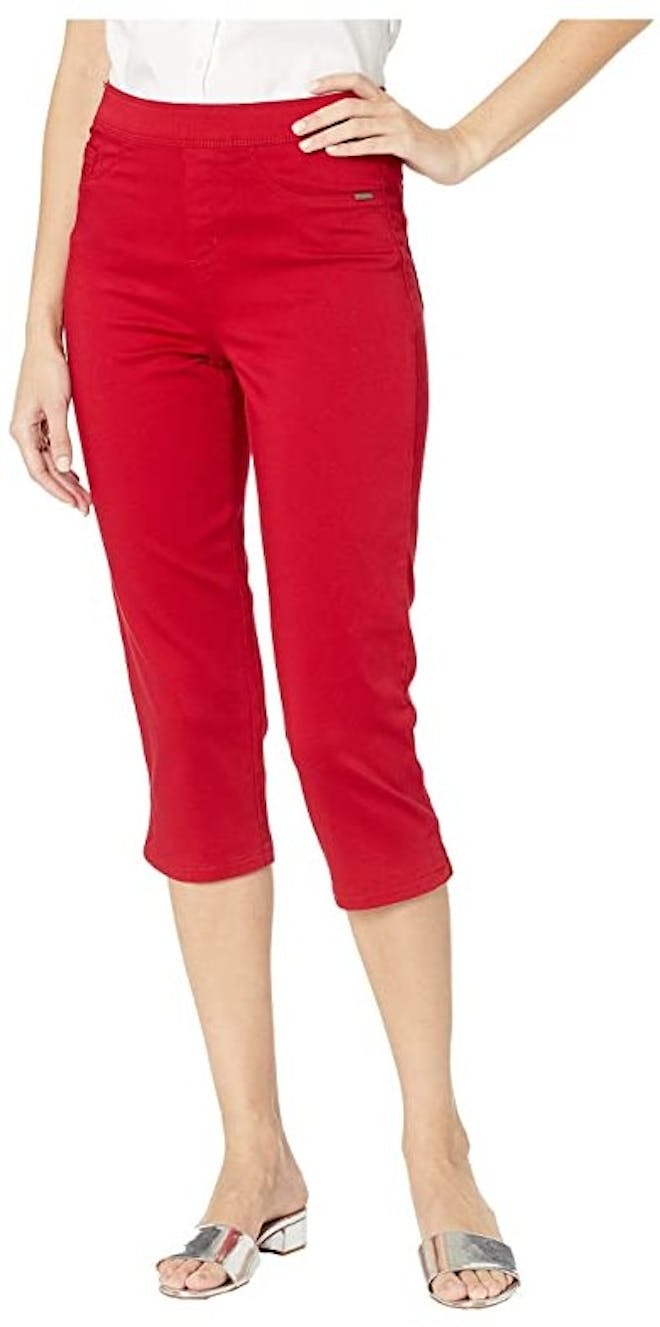 The FDJ French Dressing Jeans D-Lux Denim Pull-On Capris in Red will complement .
---
1/6
Distressed Denim
Distressed Denim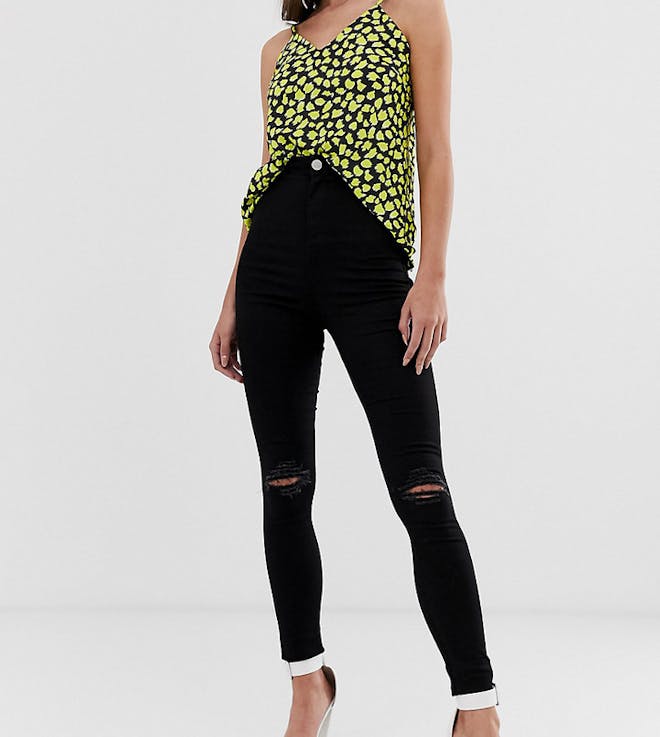 Tall jeans by ASOS DESIGN Jeans with benefits High rise Concealed fly Functional.
---
1/7
Skinny Denim
Skinny Denim

The classic comfort and design of these cotton-blend jeggings are enhanced with .
---
1/8
Skinny Denim
Skinny Denim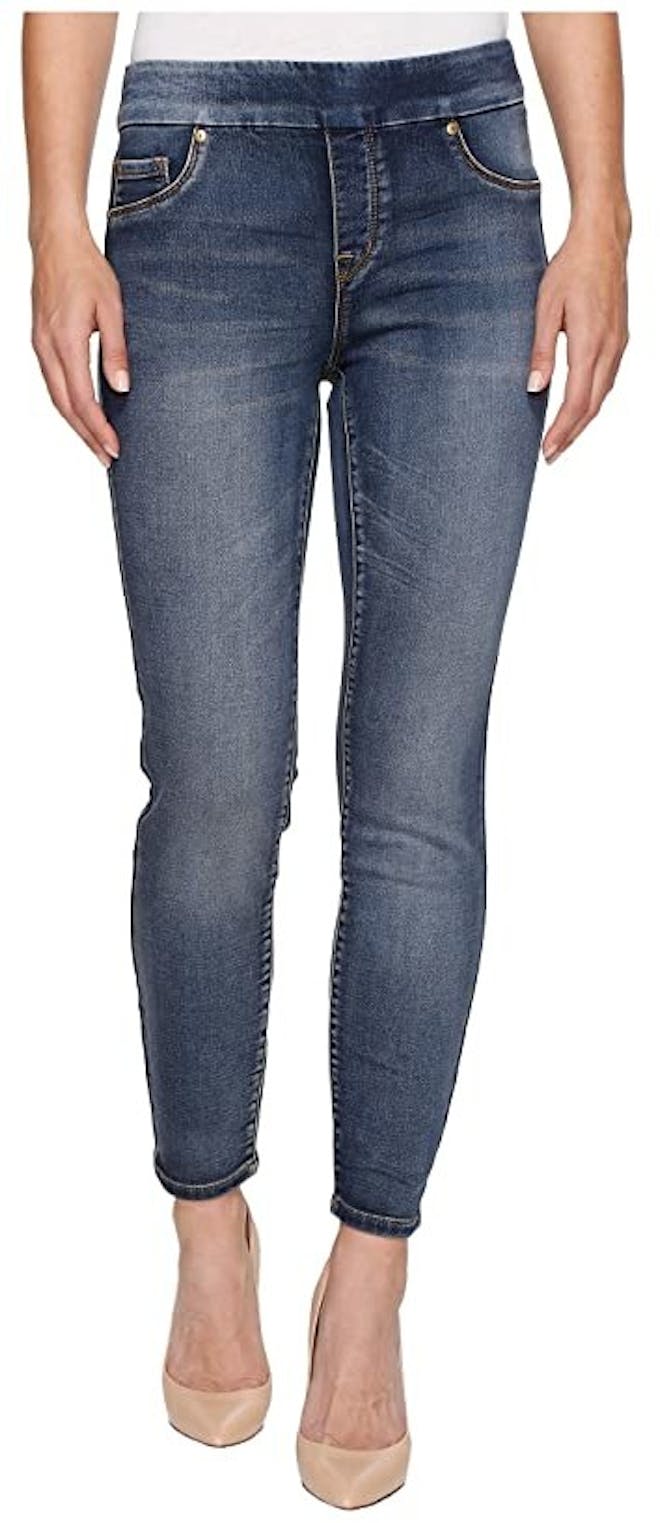 Pull-on boasts a higher rise that sits just above the natural waist for a comfor.
---
1/9
Petite Jeans
Petite Jeans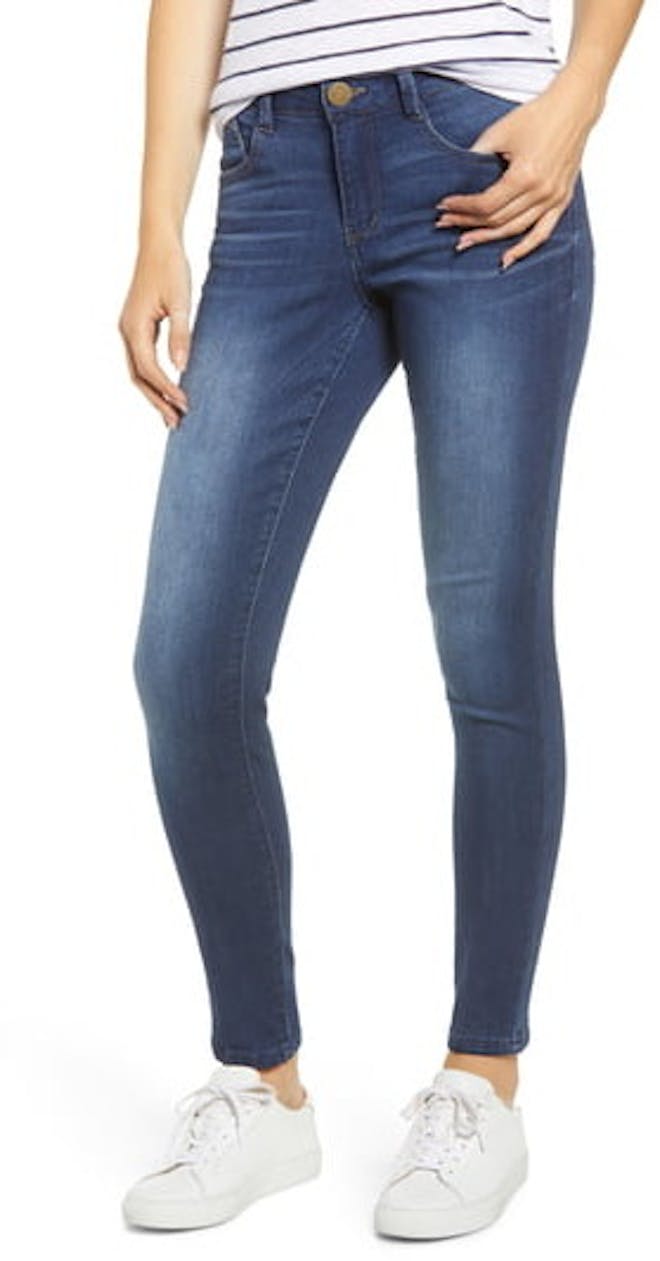 Wit & Wisdom from Nordstrom $64.00
Light whiskering enhances the svelte skinny fit of closet-essential jeans cut fr.
---
1/10
Petite Jeans
Petite Jeans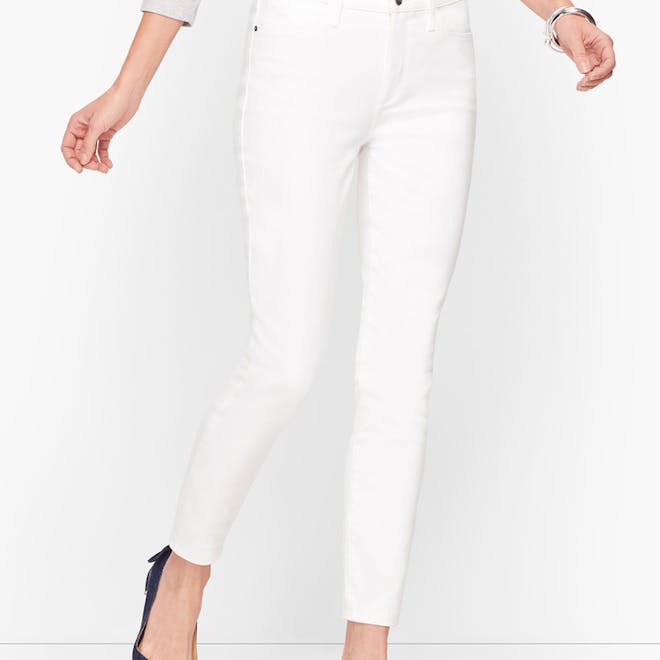 Details Crafted from Comfort Stretch denim with an invisible slimming panel, the.
---
Research / Frequent Questions
What Brand Of Jeans Are The Most Comfortable?
When it comes to jeans, people are loyal to Levi's. Some are stiff, however, if you give the stretch jeans a try from Levi's, you will be pleasantly surprised at how comfy and soft the Levi's jeans truly are.
What Are Tummy Control Jeans?
Tummy Control jeans are jeans designed simply with some extra support in the waist area to help tuck your tummy in and have a slimming look.
Why Are Jeans So Uncomfortable?
There are a couple reasons why your jeans feel so uncomfortable. The cut may be wrong. The wrong cut can feel restricting and tight which makes you uncomfortable. Low quality denim can also cause your jeans to feel uncomfortable. They may feel rough or stiff if the denim is not quality causing them to be irritating. As with most clothing and shoes, if they aren't "broken in", they can feel tight and restricting. This goes for jeans as well. They can feel stiff and restrictive if they are not broken in. Also they simply don't fit. Even a half size off can cause your jeans to be uncomfortable. Another main cause are those pesky tags rubbing against you. One of the first things I do when I buy clothes is cut those tags off.
Does Levi's Make Stretch Jeans?
Yes Levi's makes stretch jeans, and they are really comfy and soft which makes them a popular brand amongst those who love the stretch denim.
Pull On Jeans Try On Hauls