Teddy coats have been a must this season. They are comfortable, stylish and show some personality. We rounded up the best teddy jackets out right now.
At the end of the article, I also give you a few ideas of how to style your jacket/jeans combo.
Let's go!
Editor's Choice for Best Teddy Coat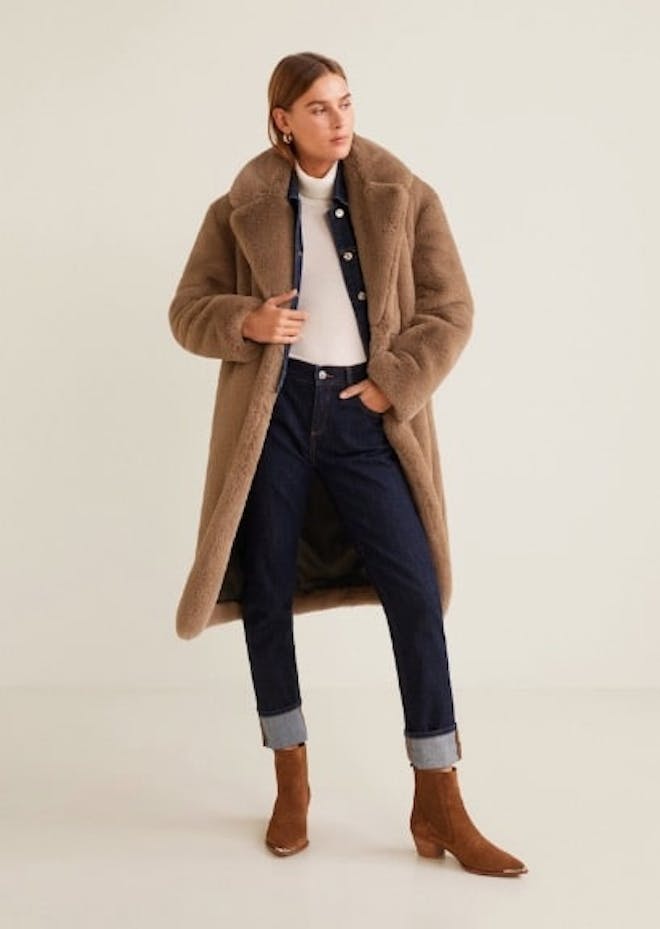 When it comes to teddy coats, thicker is usually better. After all, you need something to keep you warm and cozy through the winter.
This faux fur coat from Mango is about as thick as it gets. Knee-length with snap closures, it's made to withstand the coldest months. And, it has an extra-thick collar the not only looks elegant but keeps your neck area warm.
The Best Teddy Coats Shortlist
Click below to shop from our picks from their 2019 collection
---
our favorite jeans
---
Best Teddy Coats Explained
Our picks for the best jackets, with a little about what makes each special.
1/10
zaful teddy coat
zaful teddy coat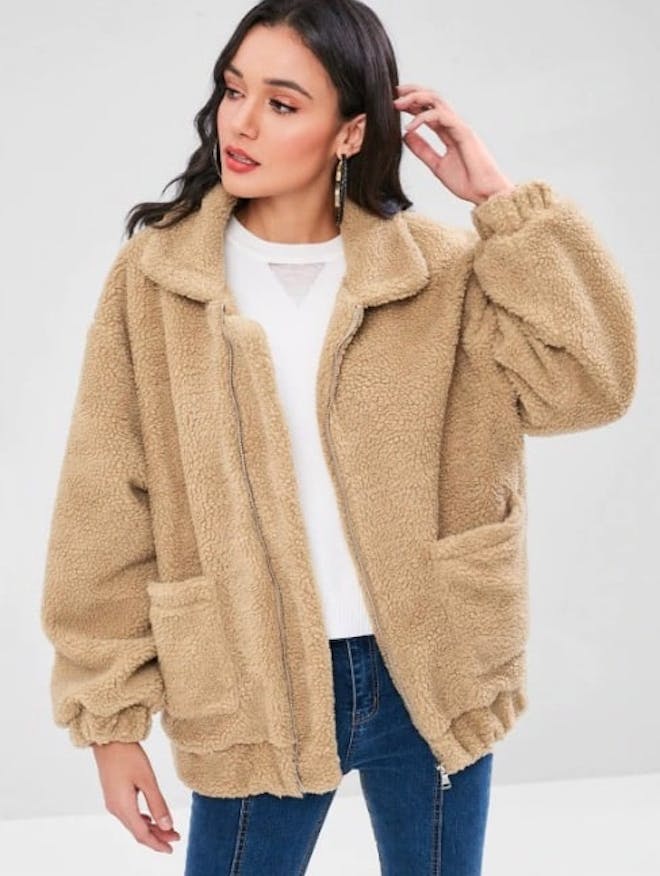 Zaful Fluffy Zip Up Winter Teddy Coat
Zaful's Fluffy Zip Up Teddy Coat offers a loose, relaxed fit with warm, winter-proof construction. It has a zip-up front, a slightly flared-out collar, and sealable pockets on each side.
Both of the sleeves have elastic, sweatpants-style cuffs. This is the perfect addition for warmth and comfort. If you're looking for a nice, cozy teddy coat that looks great with almost every outfit, this could be the one for you.
---
2/10
black teddy coat
black teddy coat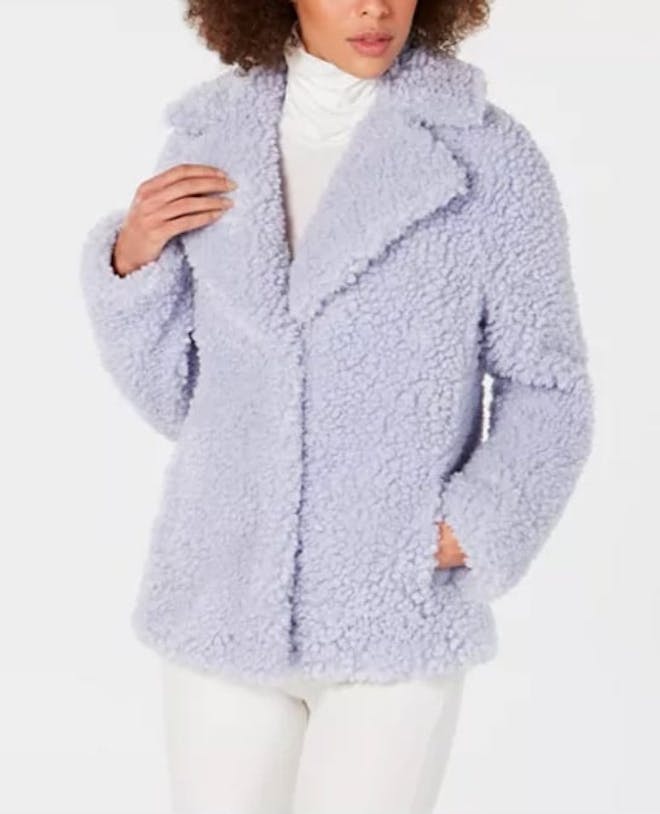 With their faux fur teddy coat, kensie has managed to create a fur jacket that's light and fun as well as warm and cozy. Available in several different pastel tones, it's the perfect jacket for early spring or even late summer.
Shell-lined and made from 100% imported polyester, this jacket is both stylish and comfortable. It features two hand-sized pockets in the front, a hip notched collar, and hidden snaps to keep it closed.
---
3/10
hooded teddy coat
hooded teddy coat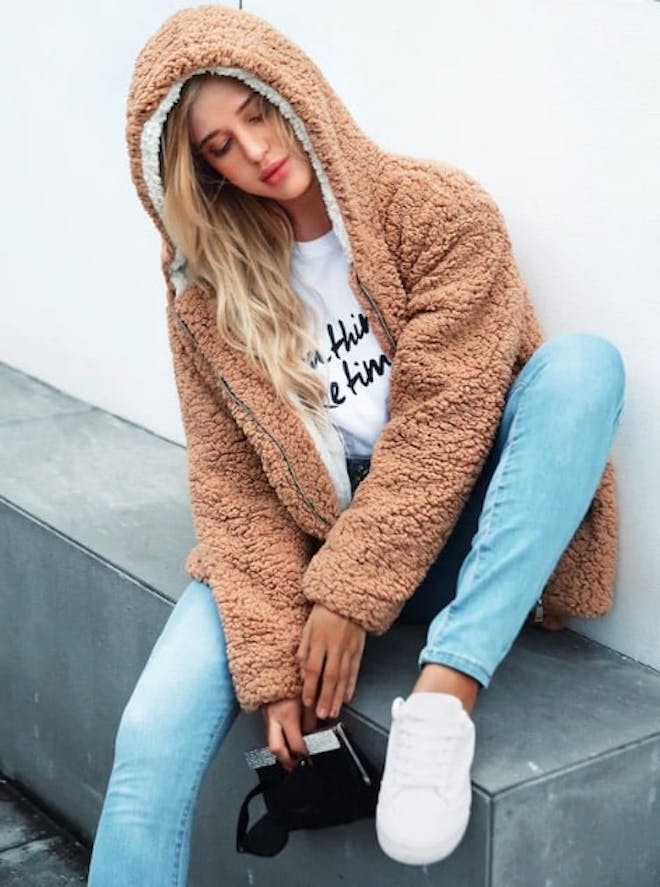 What could be more comfortable than a teddy jacket with a hood? Nothing.
Shein's Hooded Teddy Coat is built for winter. It's made from lined polyester and features a thick, cozy hood to keep your comfy during the colder months.
It's available in two colors: camel for those who want something simple and red for those who really want to stand out!
---
4/10
topshop teddy coat
topshop teddy coat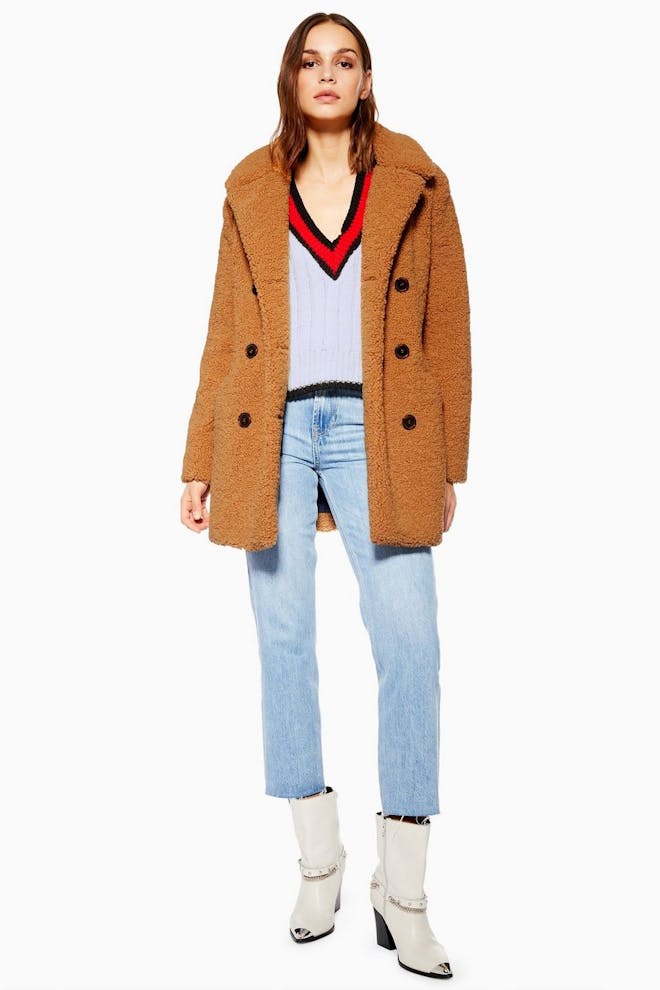 Topshop's camel-colored borg coat is an exquisite piece of clothing. With a rough, furry texture and a flared collar, it exudes a sense of personality and style.
This jacket features three rows of parallel buttons so you can adjust it to the size of your body. It looks great with jeans, slacks, or even a skirt.
It's made from 100% polyester and is easy to wash with a quick trip to the dry cleaner.
---
5/10
black teddy bear coat
black teddy bear coat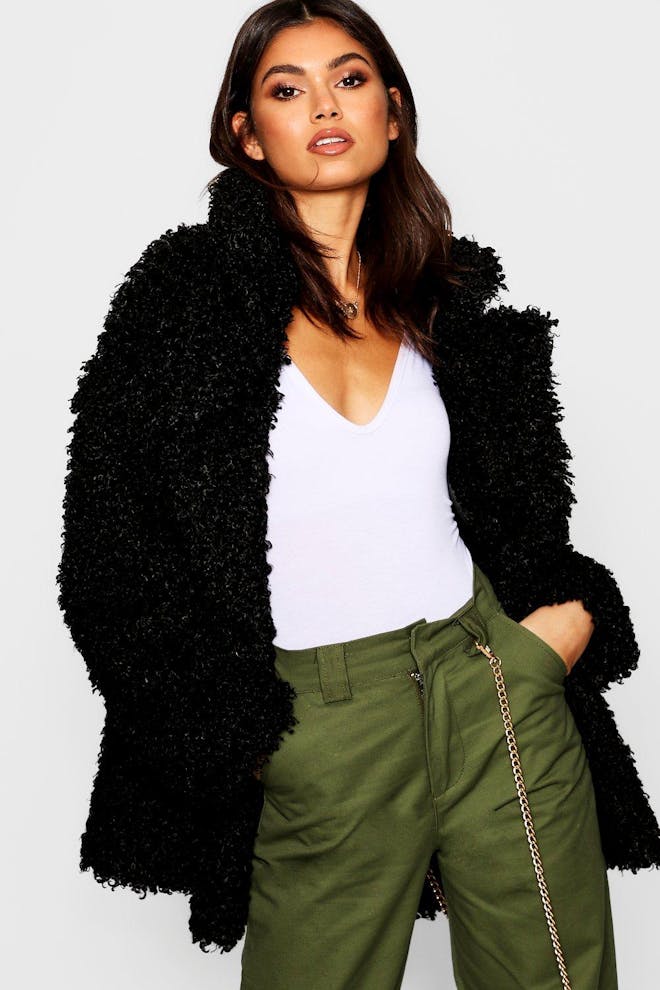 Boohoo Premium Teddy Faux Fur Collared Coat
This teddy fur jacket from boohoo is perfect for transitioning into the chilly autumn months. It has a warm, padded lining to keep you warm while remaining baggy enough to layer other clothing underneath. Pair it with a sweater or wear it with a t-shirt depending on the weather!
We love the black fabric boohoo uses for this jacket because it's easy to clean and looks sleek and elegant.
---
6/10
camel teddy coat
camel teddy coat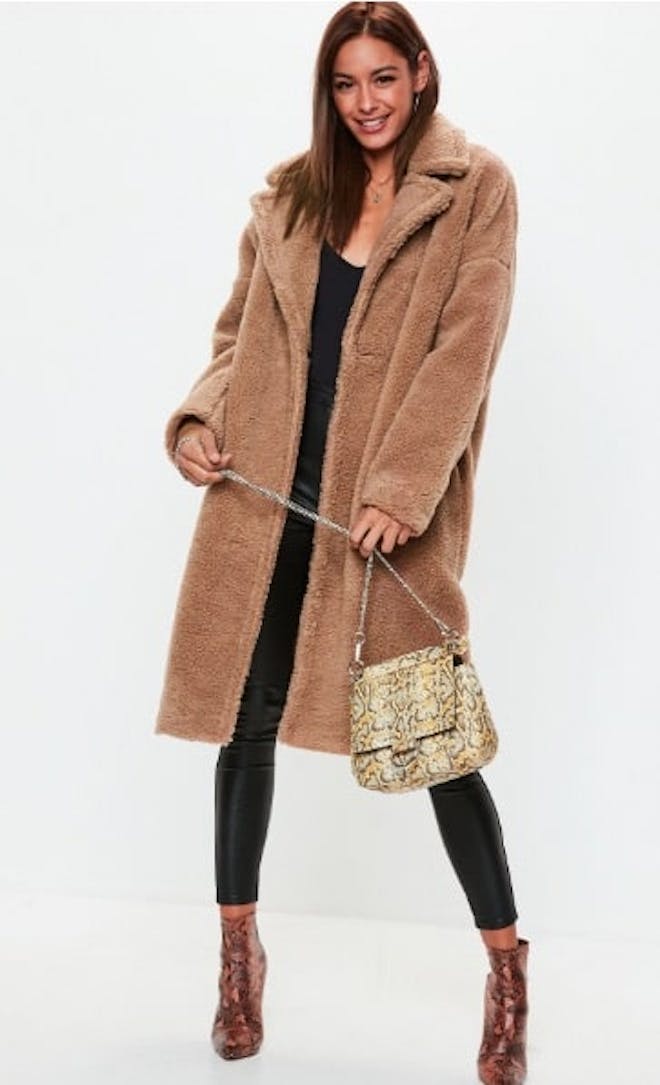 Misguided Camel Chunky Borg Teddy Coat
This teddy coat from Misguided exemplifies everything we love about this trend. It has a longline fit that looks just as stylish with jeans as it does with tailored pants.
It's thick, warm, and highly elegant. We're particularly fond of the one-button design that allows you to wear it closed without having to deal with a million small buttons.
Our favorite colorway is the camel finish. But, it also comes in a dark brown and a blush pink if camel color isn't your thing.
---
7/10
forever 21 teddy coat
forever 21 teddy coat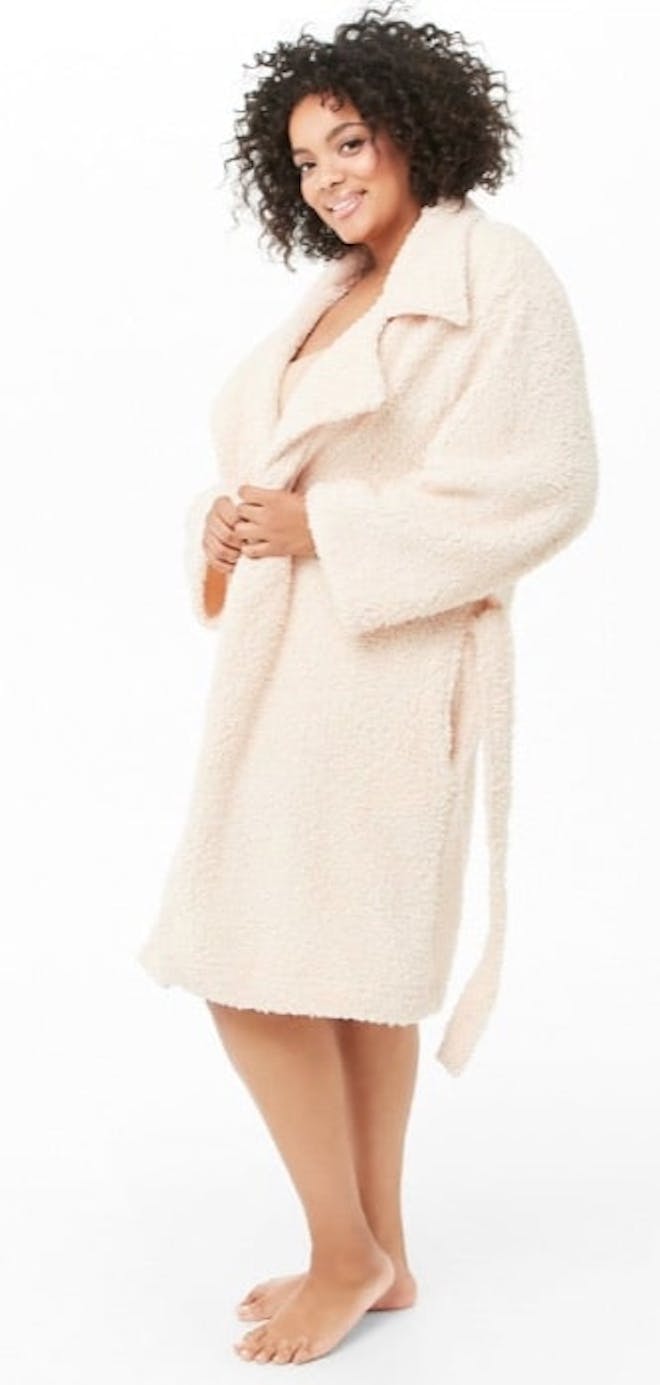 Mina Lisa Faux Shearling Longline Jacket
This kimono-style teddy coat is made for optimum comfort and maximum style. It features long, belled-out sleeves and a flared collar for a nice, loose fit.
One great thing about this jacket is its self-tie, bathrobe style sash that helps you keep it shut. And, it has some big pockets on the side that are perfect for warming your hands on a chilly day.
---
8/10
i am gia teddy coat
i am gia teddy coat

The Pixie Coat from I.AM.GIA is an oversized, boyfriend-style jacket. It's as stylish and as comfortable as any other teddy you'll find.
It's made from polyester but designed in the same style as a traditional sheepskin coat. The jacket also features a zipper seal on the front and two large side pockets to carry your accessories.
Please note that this jacket is oversized. So, I.AM.GIA recommends that you order a size down if you want a tighter fit.
---
9/10
urban outfitters teddy coat
urban outfitters teddy coat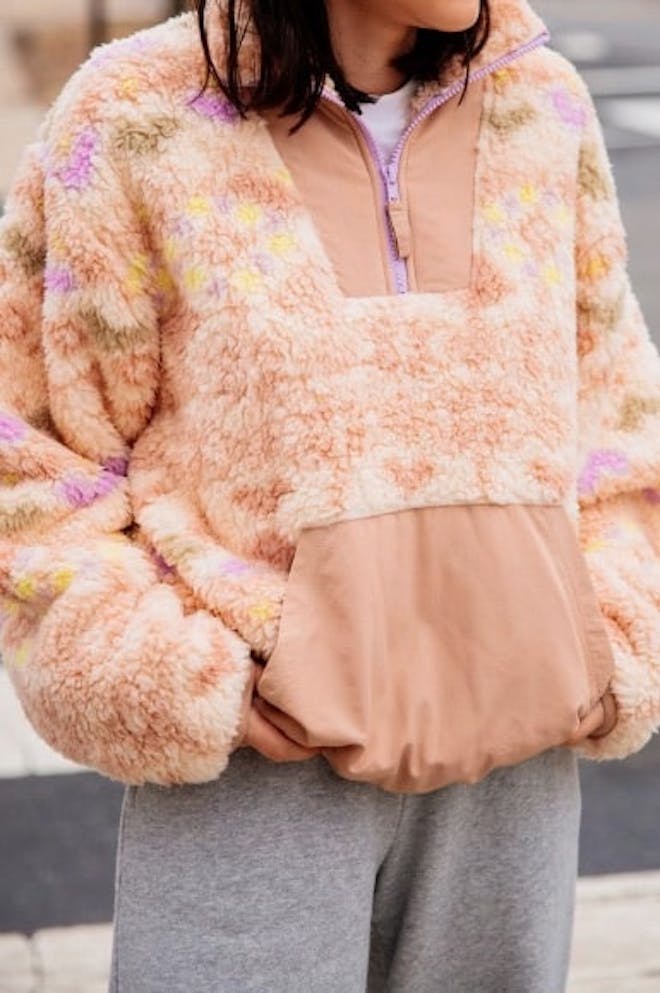 Urban Outfitters Sherpa Fleece Popover Jacket
Stay comfortable in this pullover Sherpa jacket from Urban Outfitters. It's made from furry fleece and features a fun, pastel peach-color pattern. Perfect for casual wear!
There's something about this jacket that screams 1990's, giving it a quirky, retro vibe that we absolutely love. Wear it with sweats or jeans for a stylish, contemporary-vintage look.
---
10/10
pink teddy bear coat
pink teddy bear coat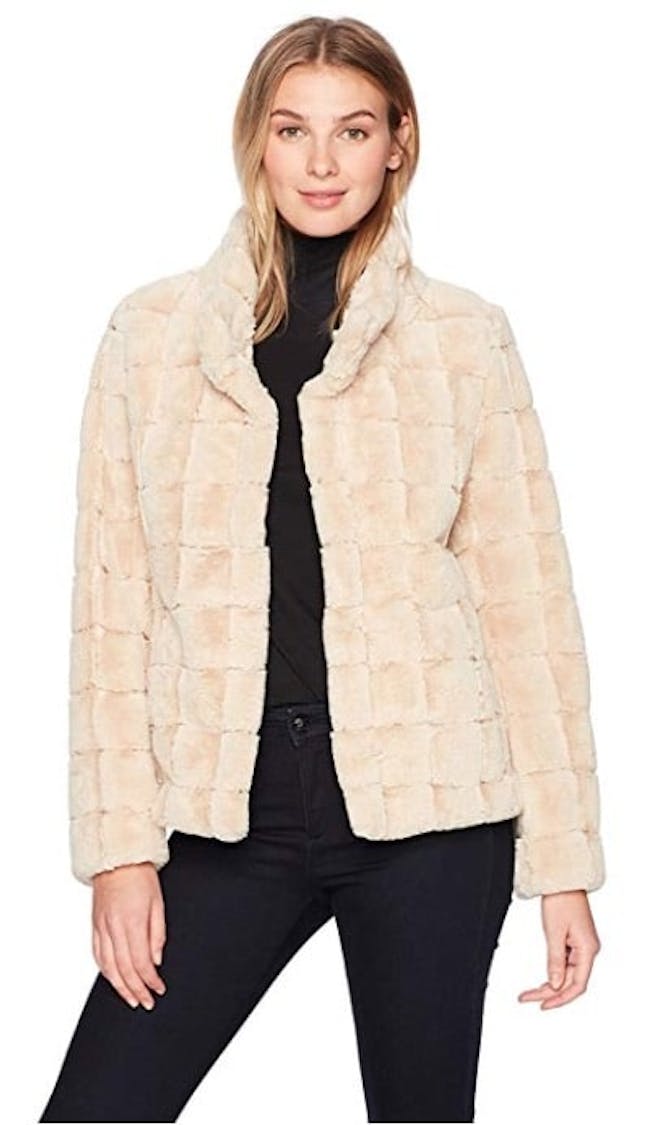 Kristen Blake Women's Faux Fur
Our favorite Kristen Black teddy jacket is designed with a window pane grid pattern on the surface for extra warmth and extra style. Made from 100% imported polyester, it's the perfect addition to any wardrobe.
One great feature of this coat is that it has a zipper closure, which is far more effective at keeping cold air out than buttons. Plus, it's fully lined, which makes it seriously warm!
---
Last Updated on