When it comes to wearing black boots, you need to decide whether you want to look sophisticated and dressy or go for the casual look. Leather jackets go well with black boots and jeans for a more casual look. Wearing a camel colored overcoat with dress pants allows for the more trendy classy look. It all depends on the look you are going for when you wear your boots and whether or not they are a dress boot or everyday wear boot as well.
Best Black Ankle Boots
And a little about what makes each special…
1/3
Boots
Boots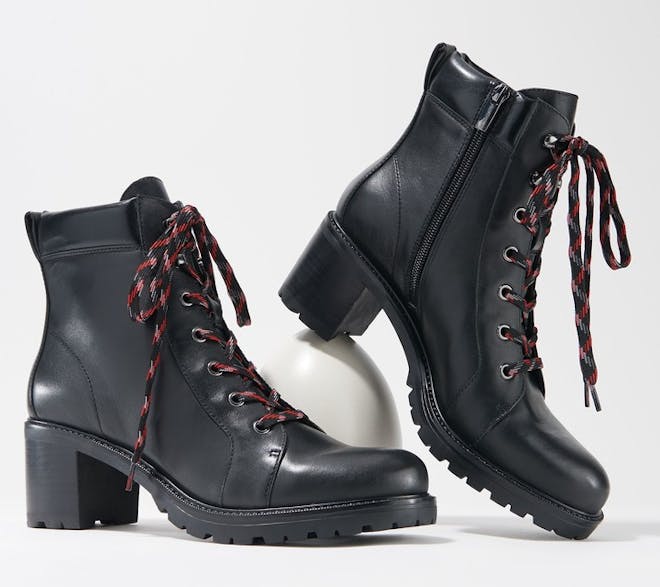 Think of your best-dressed friend.
---
1/2
Boots
Boots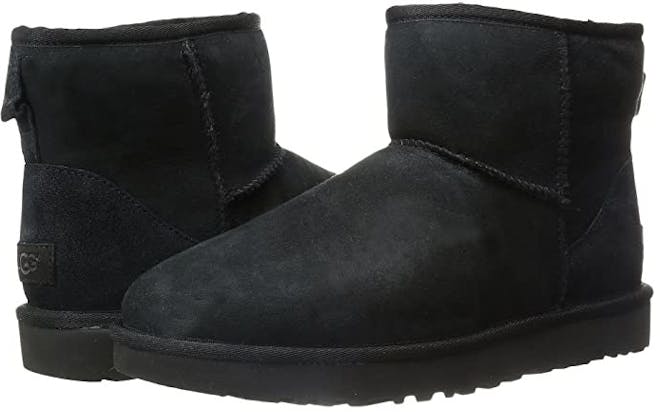 Signature mini boots are the ultimate in hip, on-trend footwear that is as comfo.
---
1/1
Boots
Boots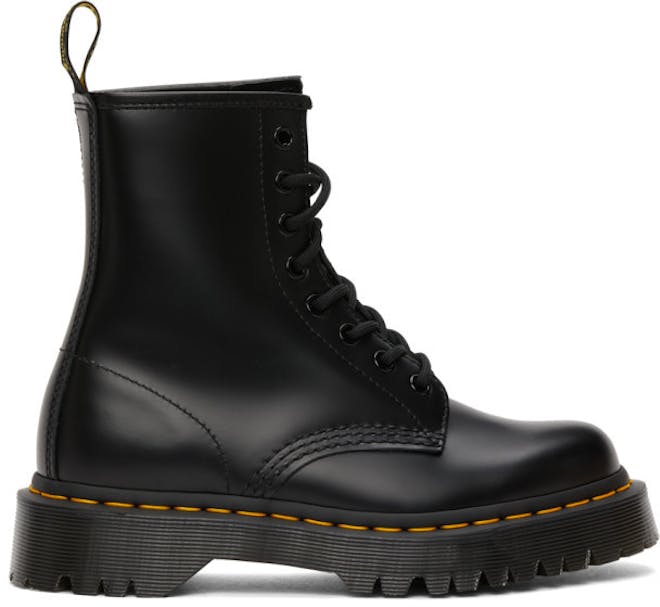 Dr. Martens from SSENSE $160.00
Ankle-high buffed leather boots in black.
---
1/4
Boots
Boots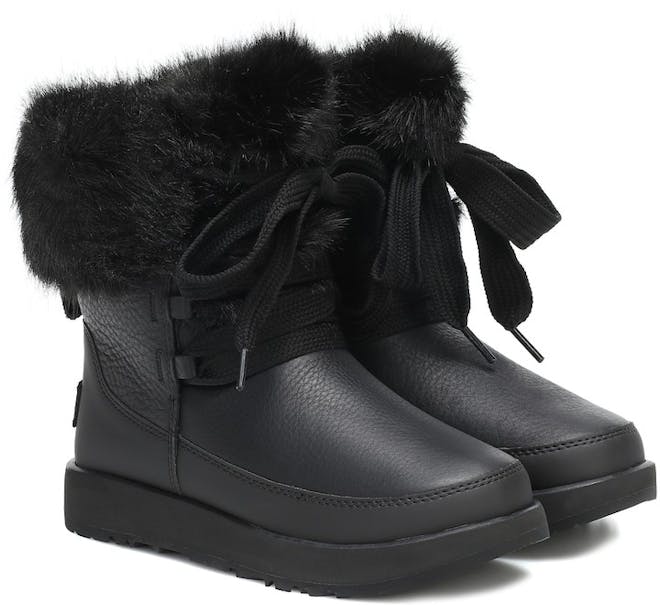 The Gracie ankle boots from UGG are a warm and comfy option to get you through t.
---