What is a dark wash jean
It is simply a darker colored jean. Along the lines of indigo.
What can I wear with dark jeans
Unlike light wash jeans, you can wear virtually anything. The great thing about dark wash is that they are almost a dressy look without the formality of dressing up. They can be flattering to the figure and they can be dressed down as well for a casual evening.
Are dark or light jeans better?
When it comes to choosing jeans and looking good, depending on your taste, dark jeans are better. They go with virtually any color and flatter the figure and they don't show the dirt as badly as light wash jeans. Taking care of them and washing them inside out will preserve them and they can last a long time.
The Men's Dark Jeans
Women's Dark Wash Jeans
The best dark wash jeans and a little about what makes them special…
1/1
Bootcut Denim
Bootcut Denim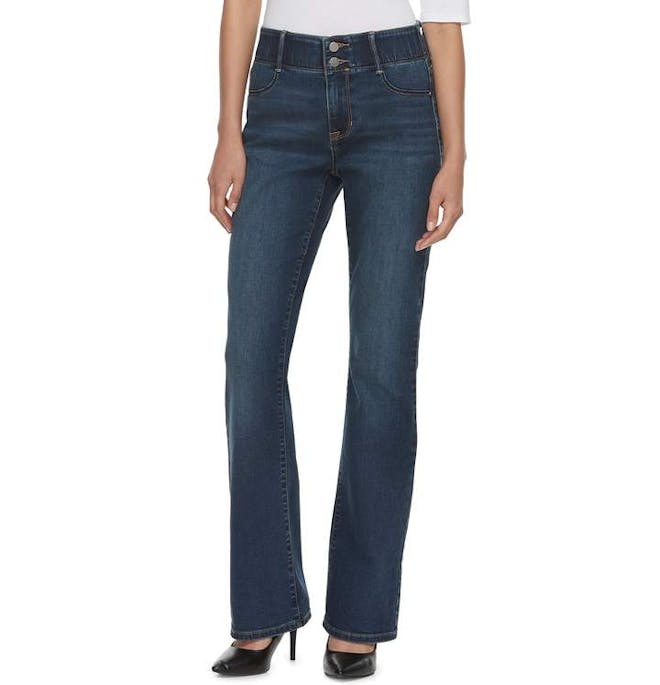 Fabulous essential.
---
1/2
Bootcut Denim
Bootcut Denim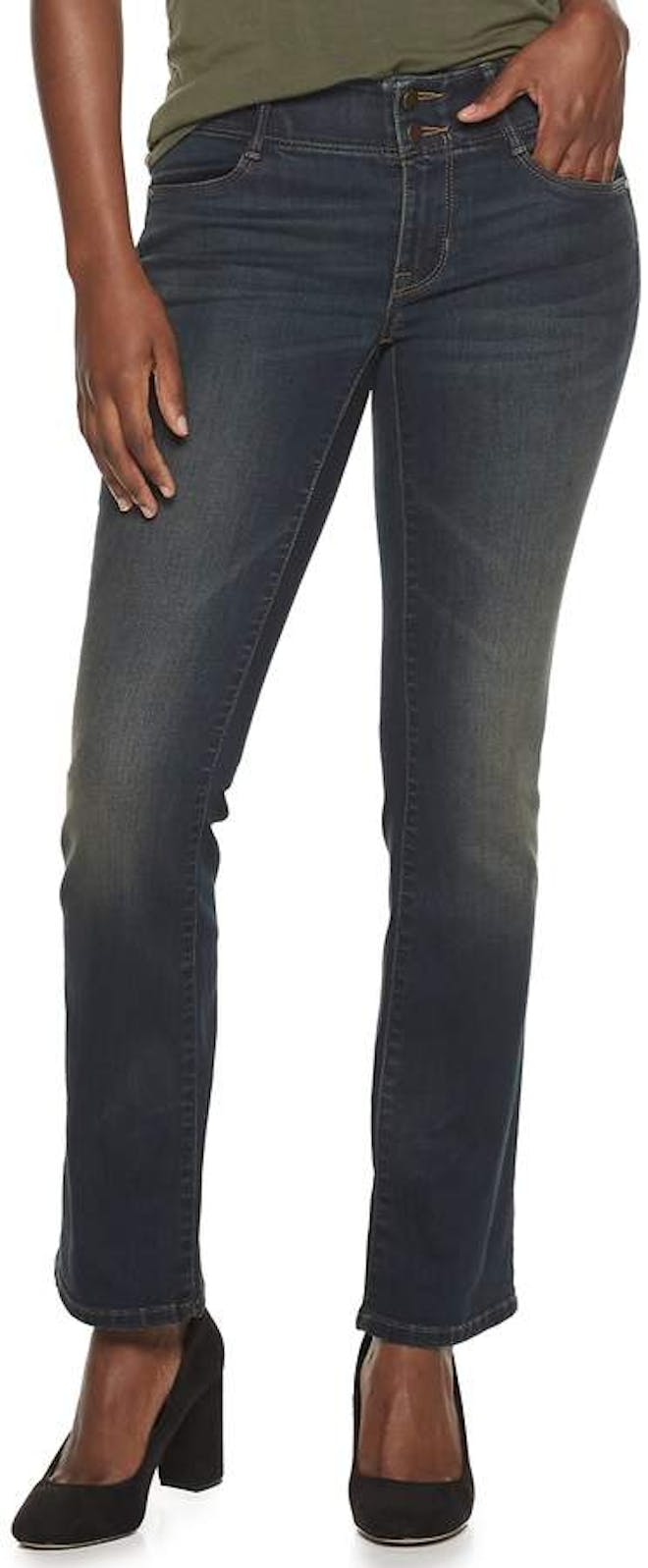 Keep your look on trend with these stylish women's bootcut jeans.
---
1/3
Distressed Denim
Distressed Denim

Rag & Bone from Intermix $225.00
Rag & Bone slims the classic boyfriend silhouette with their Dre.
---
1/4
Skinny Denim
Skinny Denim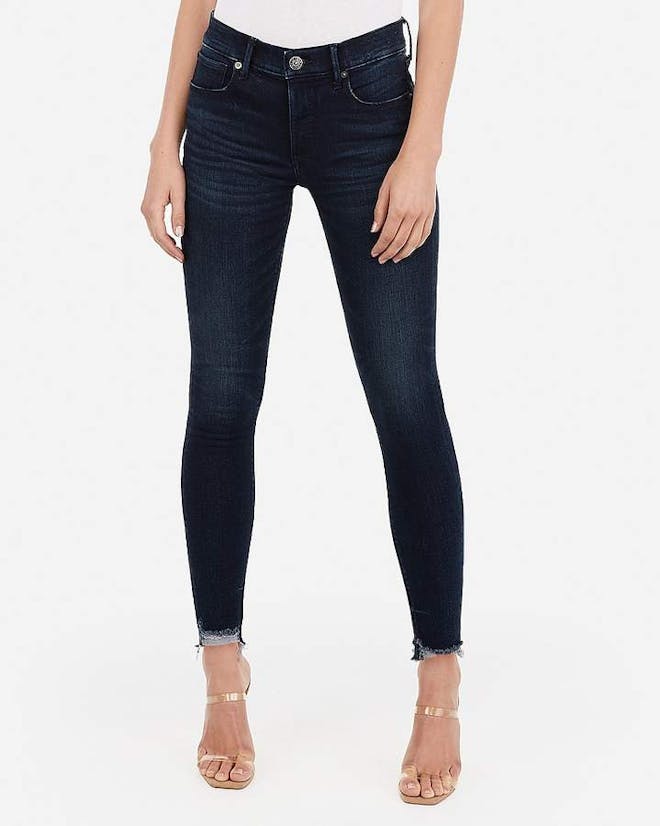 Designed in our figure-flattering Denim Perfect material for your most comfortab.
---
1/5
Bootcut Denim
Bootcut Denim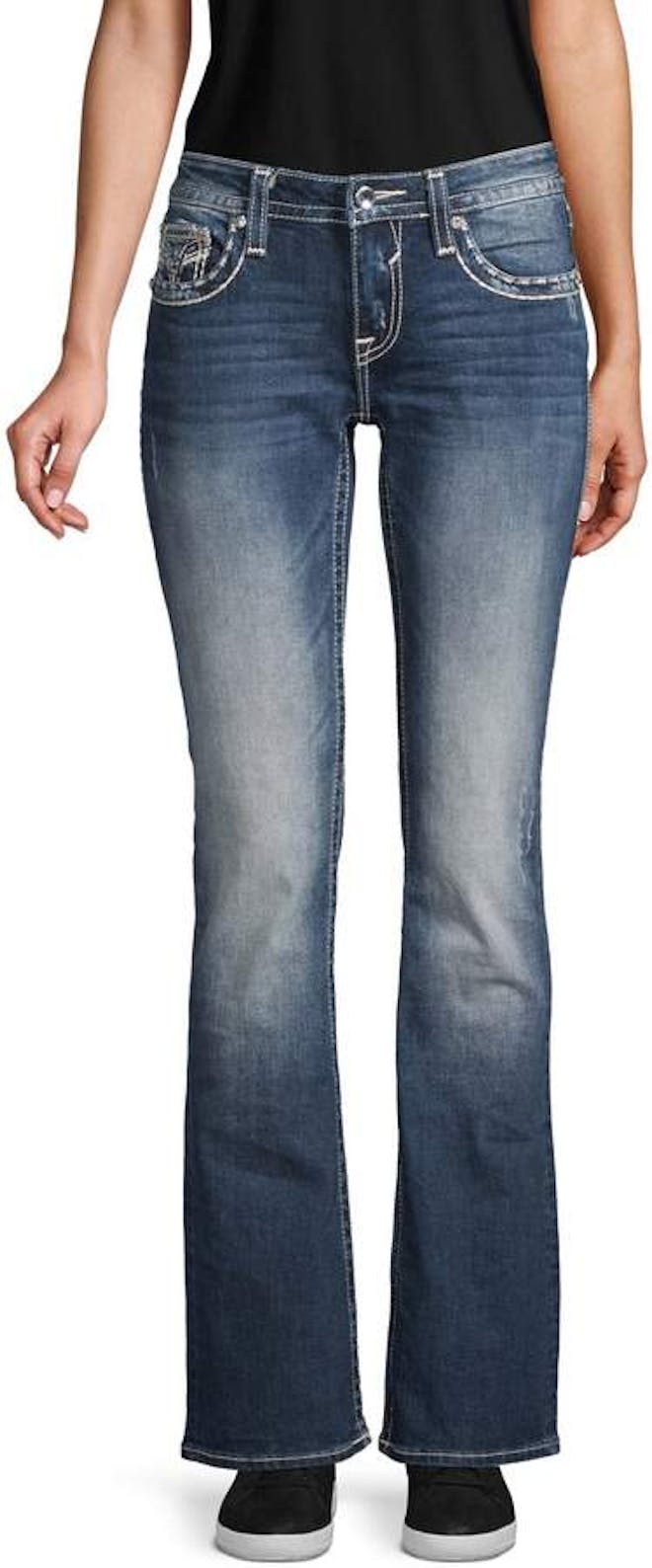 Whiskering detail adds a retro look to these stretched jeans.
---
1/6
Skinny Denim
Skinny Denim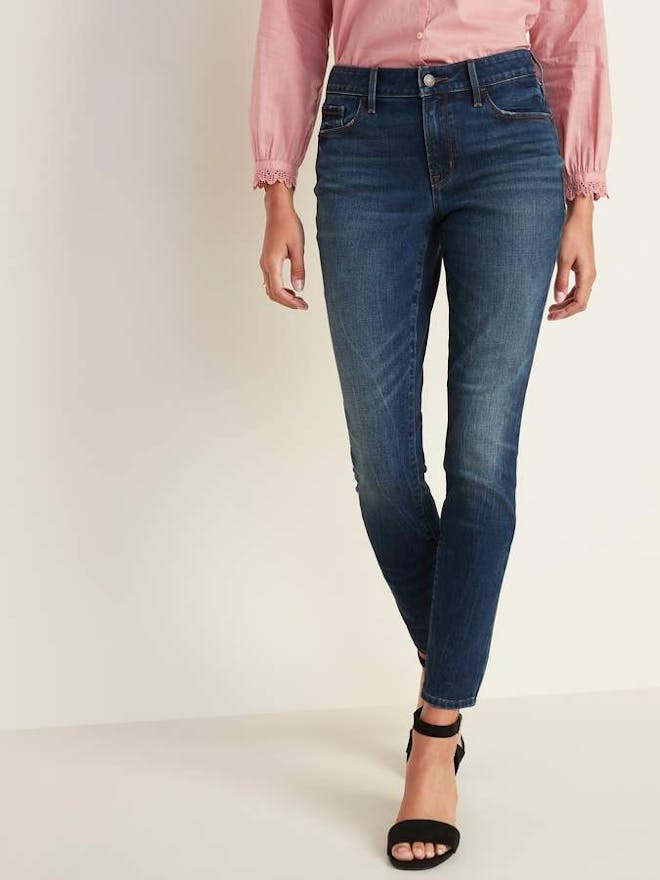 Button closure and zip fly.
---
1/7
Skinny Denim
Skinny Denim

ST. JOHN'S BAY from JCPenney $47.00
Closure Type: Elastic Fit: Relaxed Fit Pockets: 2 Back Slip Pockets, 2 Front Fau.
---