Grey denim never gets enough love. I personally prefer it to indigo since its more versatile for matching and for achieving the right look. As a bonus, most jeans, jackets, and shirts come in a grey wash, so you can usually find it.
This article breaks down my favorite grey wash denim. Ready? Let's go!
Editor's Choice
Time and Tru from Walmart.com $12.96
Approx.
My Favorite Grey Denim
Here are some grey denim pieces I love and a little about what makes each special…
1/3
Plus Jeans
Plus Jeans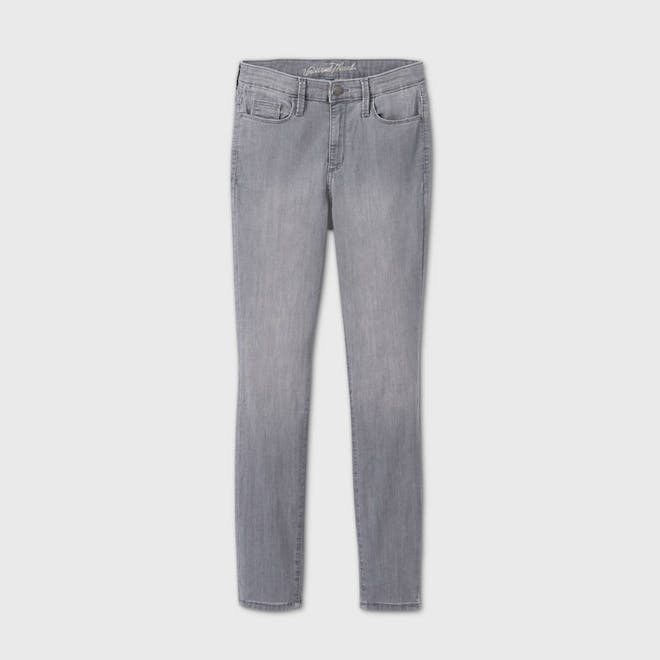 Universal Thread from Target $19.99
There's no such thing as too much denim in your wardrobe, but it's good to have .
---
1/8
Plus Jeans
Plus Jeans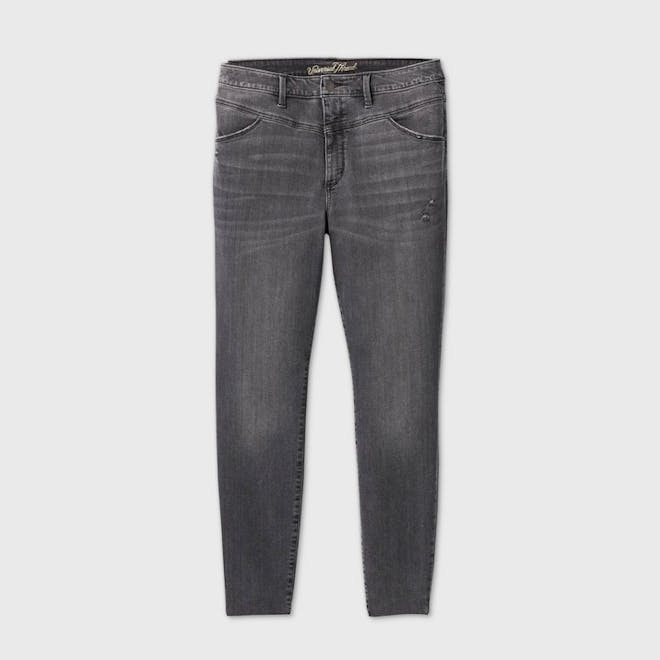 Universal Thread from Target $29.99
Give your denim collection a cool kick by adding the High-Rise Skinny Jeans from.
---
1/6
Skinny Denim
Skinny Denim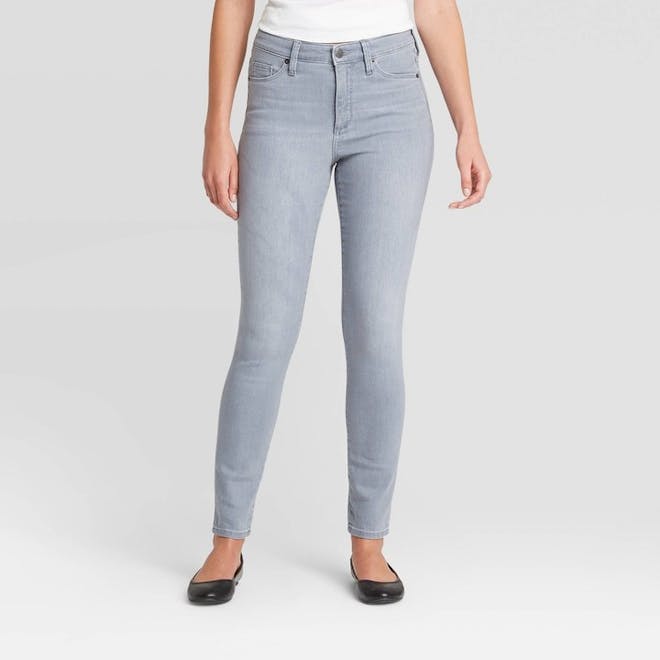 Universal Thread from Target $34.99
Bring some variety to your denim collection with the High-Rise Skinny Jeans from.
---
1/7
Straight Denim
Straight Denim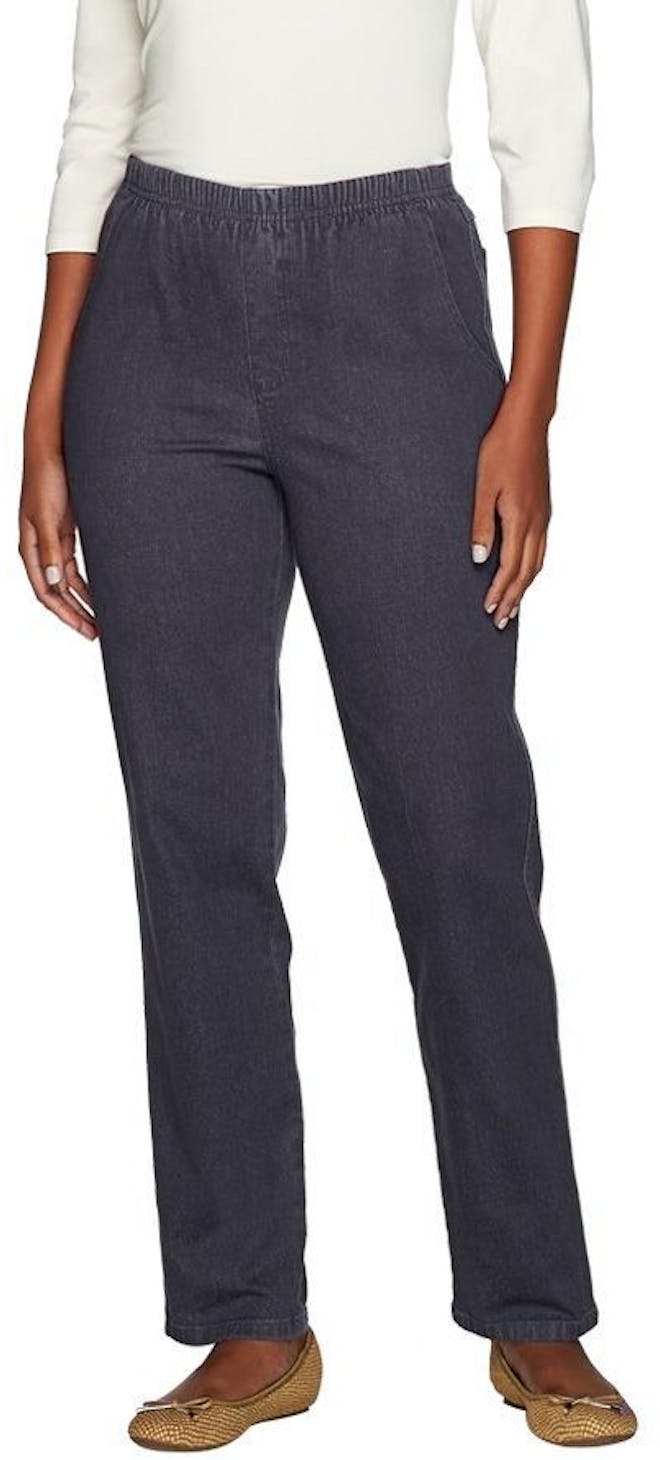 If only everything were this easy.
---
1/9
Skinny Denim
Skinny Denim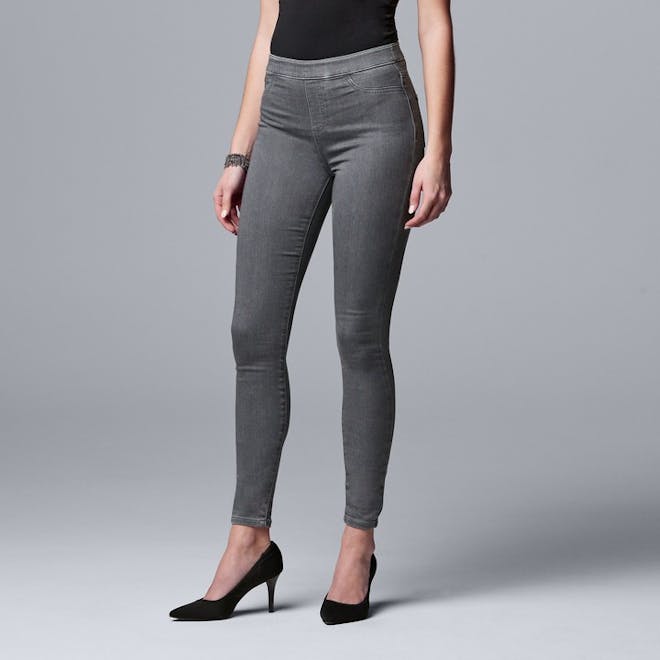 Keep your look on trend with these comfortable women's Simply Vera Vera Wang mid.
---
1/5
Straight Denim
Straight Denim

Expand your wardrobe with these women's Apt.
---
1/2
Skinny Denim
Skinny Denim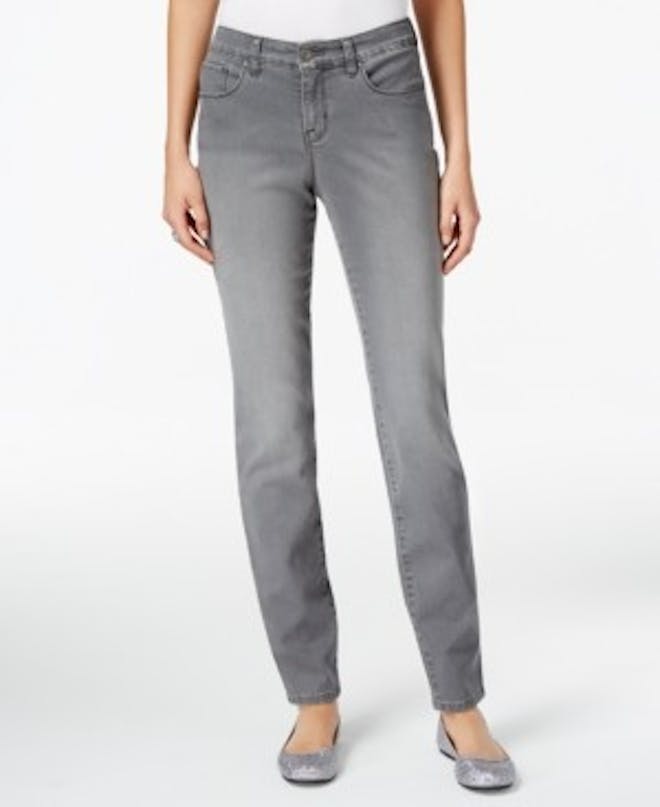 Refresh your denim staples with Style & co.
---
1/2
Cropped Denim
Cropped Denim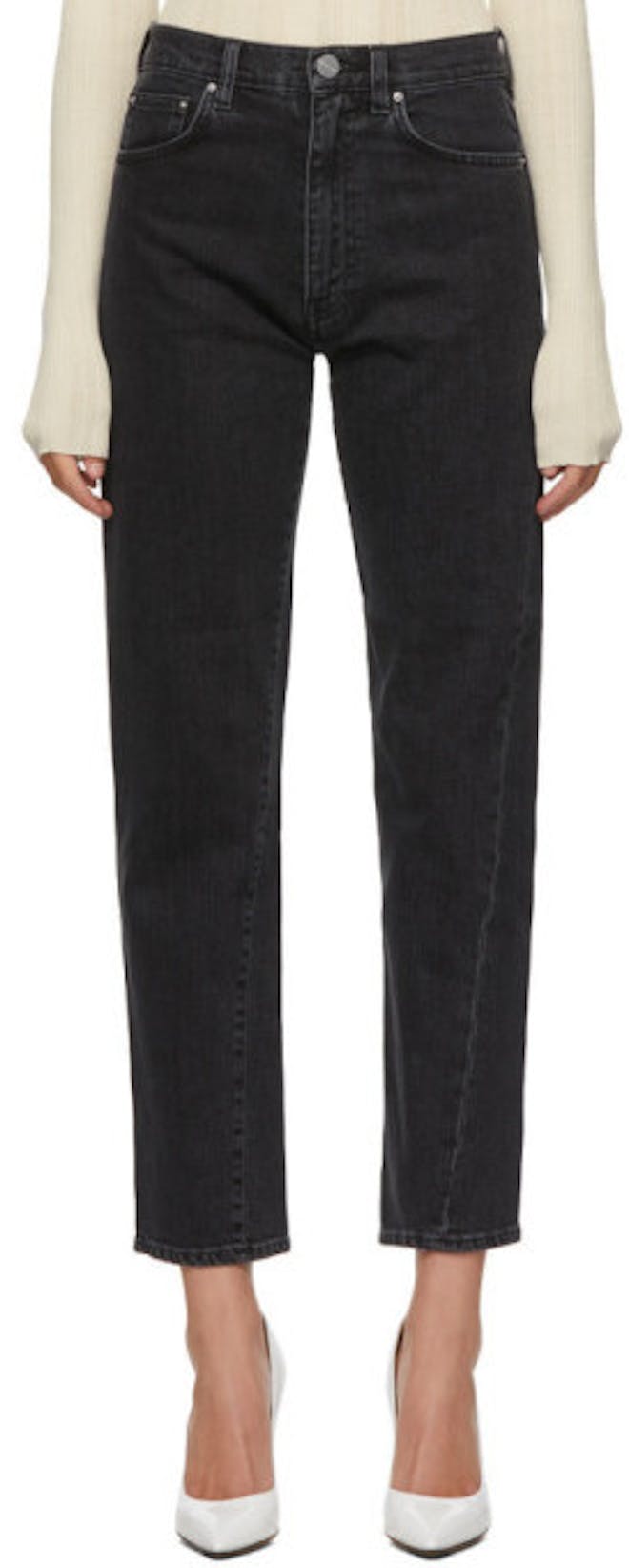 Straight-leg stretch denim jeans in grey.
---
1/4
Straight Denim
Straight Denim

Jordache from Farfetch $448.00
JORDACHE made its name in the 1970s and 80s thanks to the brand's classic Americ.
---
how to wear grey jeans
Grey jeans are one of the most versatile monochrome colours that you can get. So many people opt for the classic indigo navy or lighter shades of blue, but for Fall, why not try something different and go for grey denim? Just like blue jeans, grey ranges from light to dark, with every shade in-between, coming in various fits from crops and skinnies to straight and boyfriend with either whiskering, distressing or a flat wash. There's a pair of grey jeans for everyone and Fall is the perfect time to wear them!
I personally love grey jeans, but I just don't own enough of them, in my opinion. One of my favourite ways to wear them though is with black and white, going for a full on monochrome look. Think black blazers and heels with a white shirt, paired with a mid to dark grey skinny, or why not try a lighter grey slouchy jean with an oversized cream sweater? There's numerous ways in which you can wear grey and of course other colours like burgundy, purples and blues can sit perfectly next to the right shade. I've rounded up 24 of the hottest grey jeans, ranging from all colours and fits, so… happy shopping!
What Shoes Goes With Grey Mens Jeans?
When it comes to grey jeans, black boots are the best choice for shoes. They can dress the outfit up and make you look sharp and polished.
What Can I Wear With Grey Ripped Jeans?
You can get away with just about anything with grey ripped jeans. The color and pattern possibilities are endless. The only thing you should never wear is another distressed item. It will clash.
What Shirts Go With Grey Jeans?
You can wear button up, tshirts and even dress shirts depending on the look you are going for.