Bell Bottom jeans were popular in the 60s and 70s. They were initially worn as an anti war statement. They were worn casually and later turned into a statement against Vietnam by sewing peace symbols. Since young men were against expensive clothing stores, they shopped a lot at army and navy surplus stores. Bell bottoms were originally made for men in the Navy so they could roll the legs up.
Bell Bottom Recommendations
1/6

from Saks Fifth Avenue $168.00
Dark wash jeans with a flared silhouette. Belt loops Five-pocket style Zip fly with button closure Cotton/elastane/elasterell-polyester Machine …
---
1/6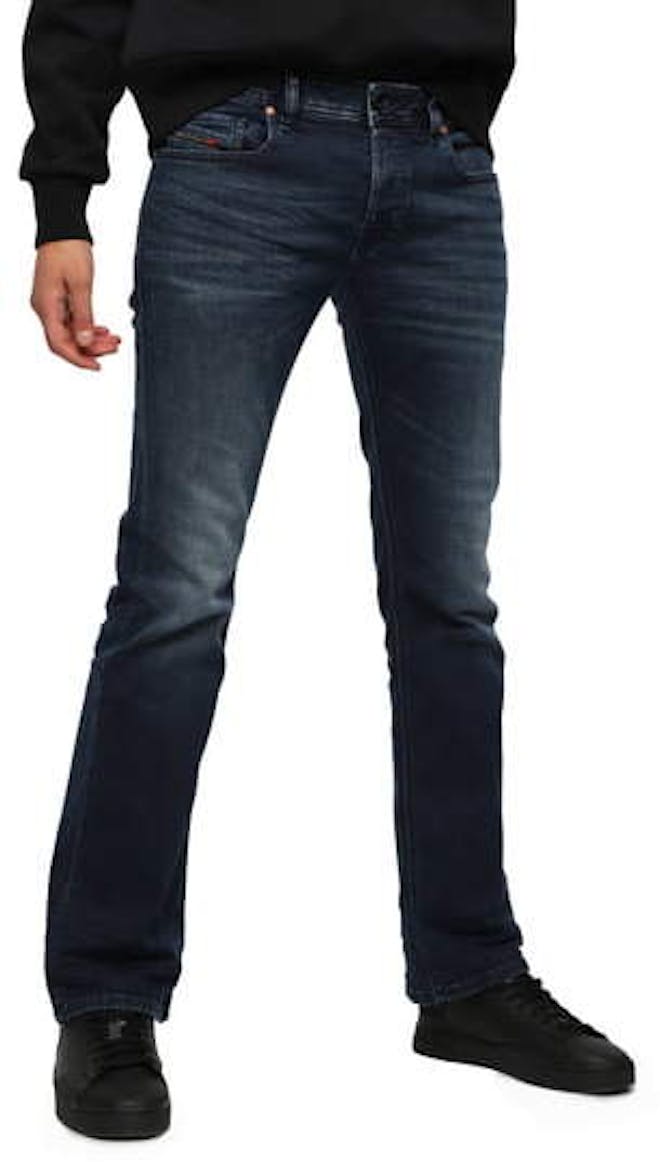 A dirt-effect finish and 3D whiskering kick up the broken-in vibe of dark stretch-denim jeans cut slim through the knee and flared slightly at t…
---
1/6

This season you will be amazed with Emporio Armani's newest collection. Created to provide you with timeless designs for years to come, you will…
---
1/6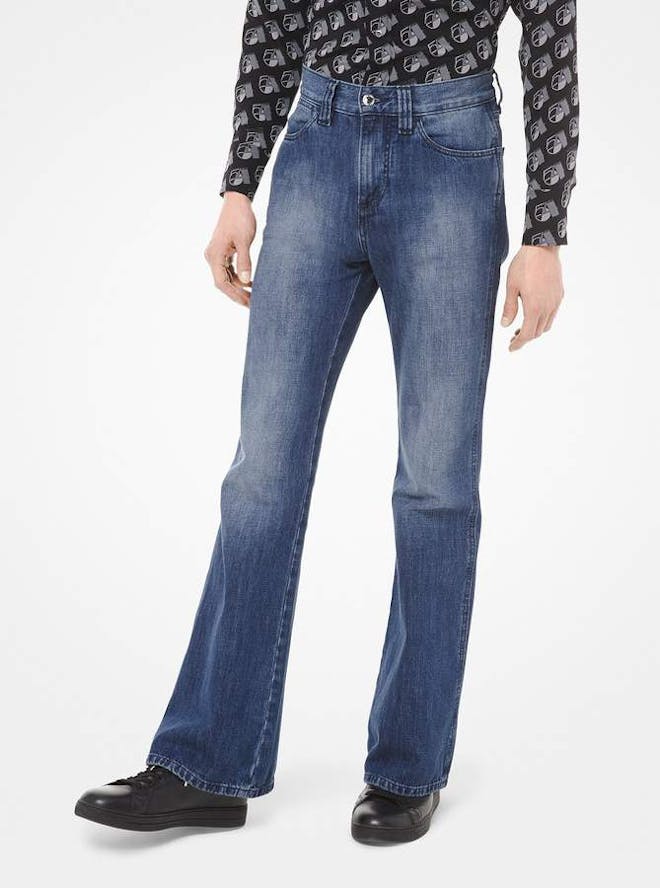 DESIGNOur Fall 2019 runway show channeled a 1970s revival with pieces like this pair of flared jeans. They're cut from light-washed denim and fe…
---
1/6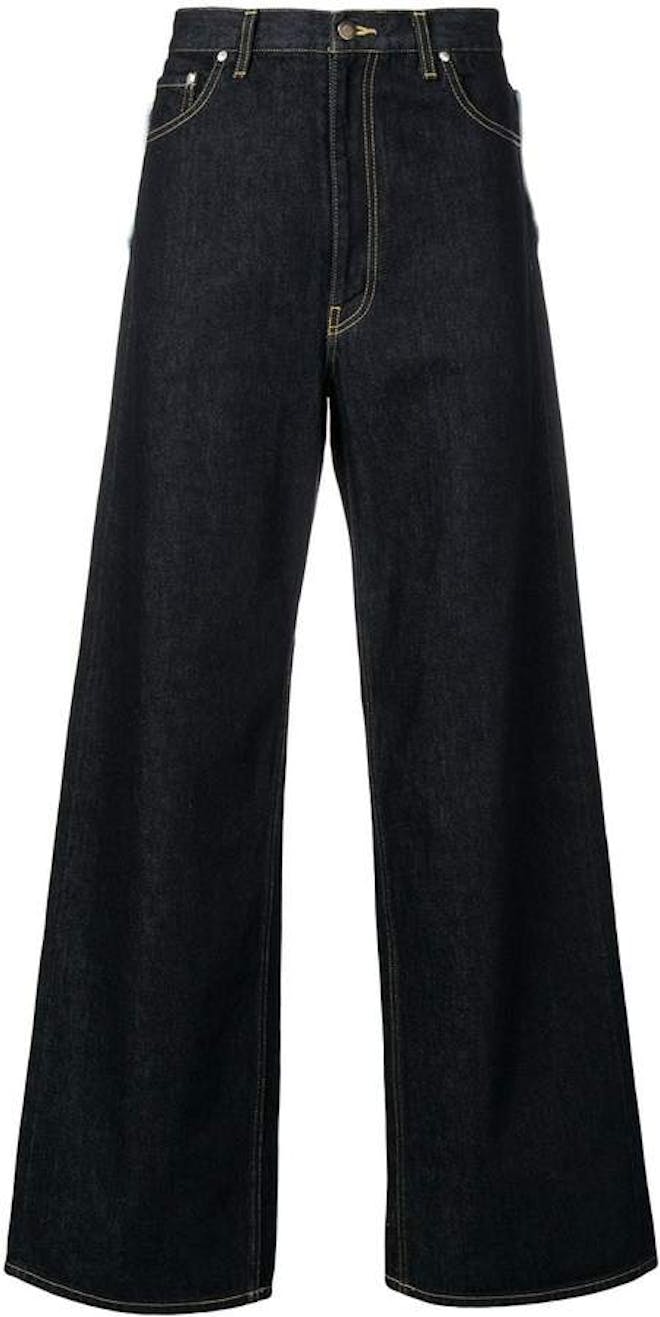 Known for their avant-garde eclecticism, Tokyo-based label Facetasm was launched in 2007 by founder Hiromichi Ochiai. These indigo blue cotton f…
---
1/6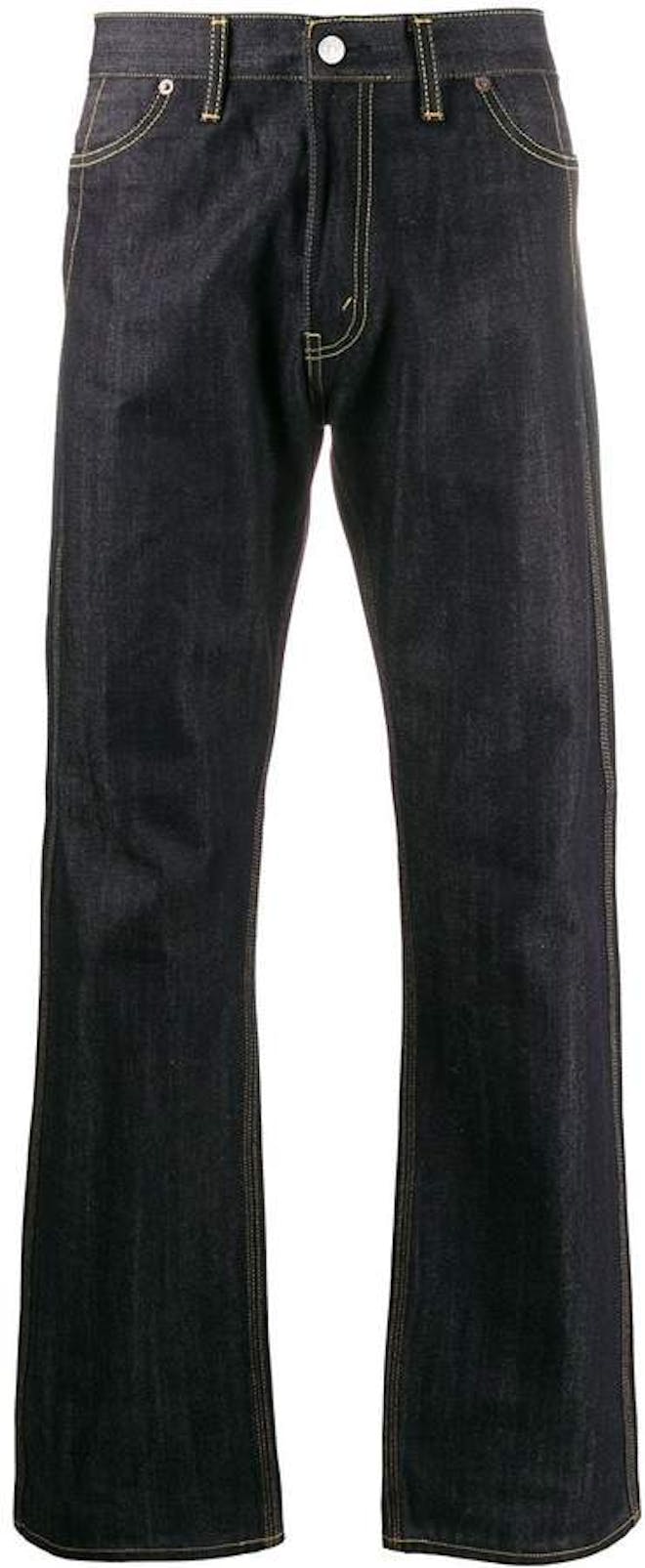 Indigo blue cotton and leather flared mid-rise jeans from Junya Watanabe MAN featuring a button and zip fly, a waistband with belt loops, side p…
---
Frequent Questions About Bell Bottoms
Are Bell Bottom Pants Out Of Style?
Bell bottom pants never really go out of style. They fade in and out of the history of fashion. They are more often referred to as wide leg bottoms in stores these days. They have been in and out of the fashion pages since the 60s.
Why Did Sailors Wear Bell Bottom Trousers?
Yes they wore bell bottom trousers so that they could roll the legs up while they were cleaning the decks of ships and not ruin their uniforms.
What Are Mens Bootcut Jeans?
Bootcut jeans are made form a more comfy fabric that are fitted well around the thighs, and widen beginning at the knee down to the hem. This allows for men who wear bulky boots to work to be able to get their jeans over their boots.
More Articles About Bell Bottom Jeans
The Return of Flares for Fall
Flares are really popular at the moment and so many denim brands are bringing
out their own versions, whether or not they want a slim flare, a wide leg, …
Taking Your Jeans From Flares to Skinny
Her site is to provide a free resource for crafters. I found a couple different
bloggers showing their skinny jeans they made from flares. Which you can see
after …
Bell Bottoms Trends
Looks like bell bottom jeans are more popular than ever
Last Updated on