Photo by FIDELITY
Raw, rigid denim isn't for everyone. If you have an active lifestyle — or just prefer comfort over style — stiff jeans can be more trouble than they're worth.
Luckily, denim technology has come far, especially in the last few years. Today, brands are able to create jeans that mimic the look of more rigid styles without sacrificing comfort. These jeans have the wear marks that read organic with the added perk of stretch and even a buttery soft feel, making them feel as though you lived in them for years yourself.
Best Black Stretch Jeans
Best Black Stretch Jeans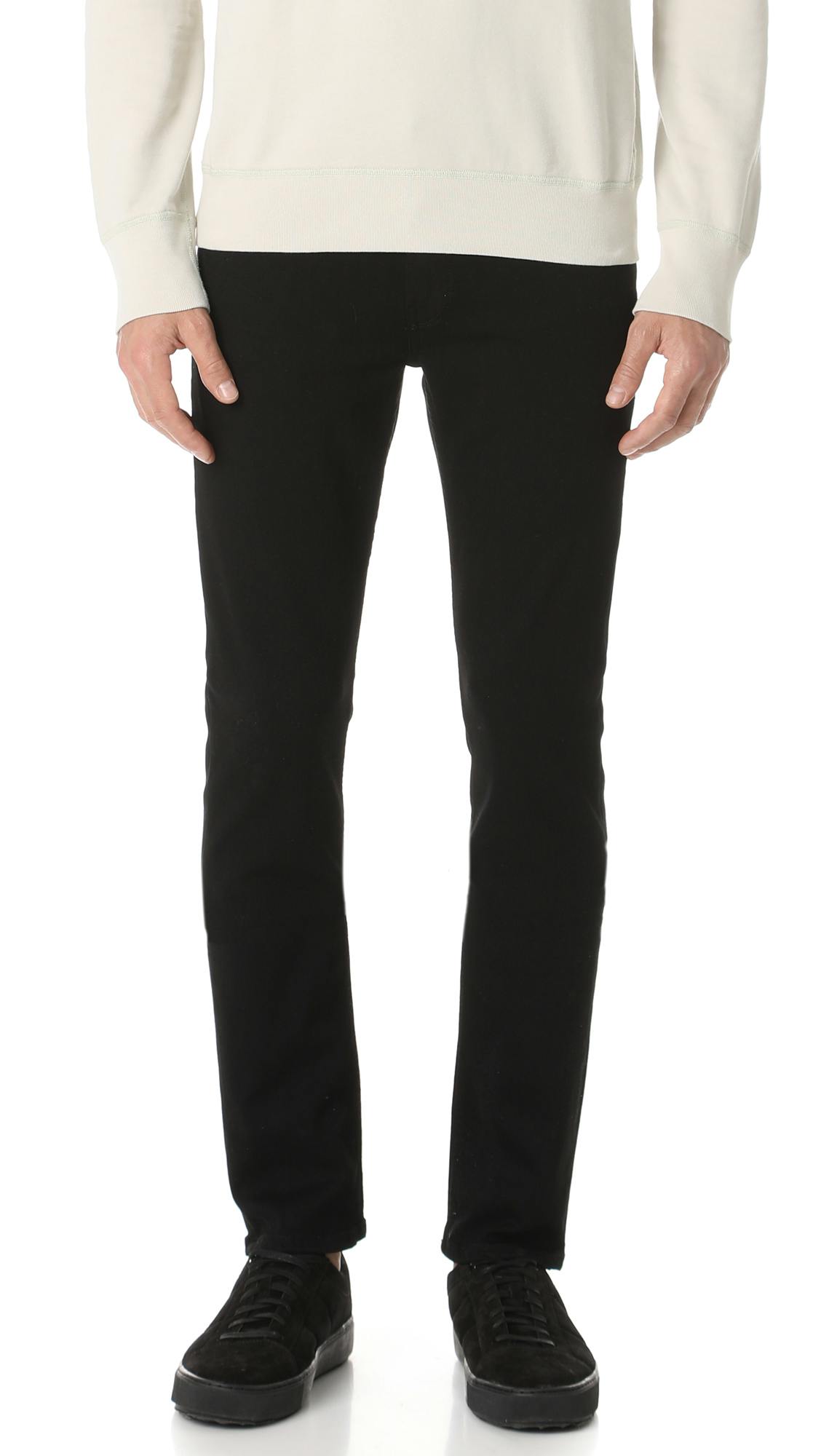 PAIGE Lennox Super Slim $179.00
These are the softest men's jeans out (from personal experience). They are made with PAIGE's signature TRANSCEND fabric that is super stretchy and lightweight which makes them super comfortable and easy to wear day-to-day. They are also a favorite among Kit Harrington and Harry Styles.
The Best Comfortable Jeans
And a little about why we like each pair…
---
our favorites
Our Favorite Stretch Jeans
Don't worry these jeans aren't going to make you feel and look like you borrowed them from your girlfriend or forgot to change out of your compression pants after the gym.
1/4
Slim Jeans
Slim Jeans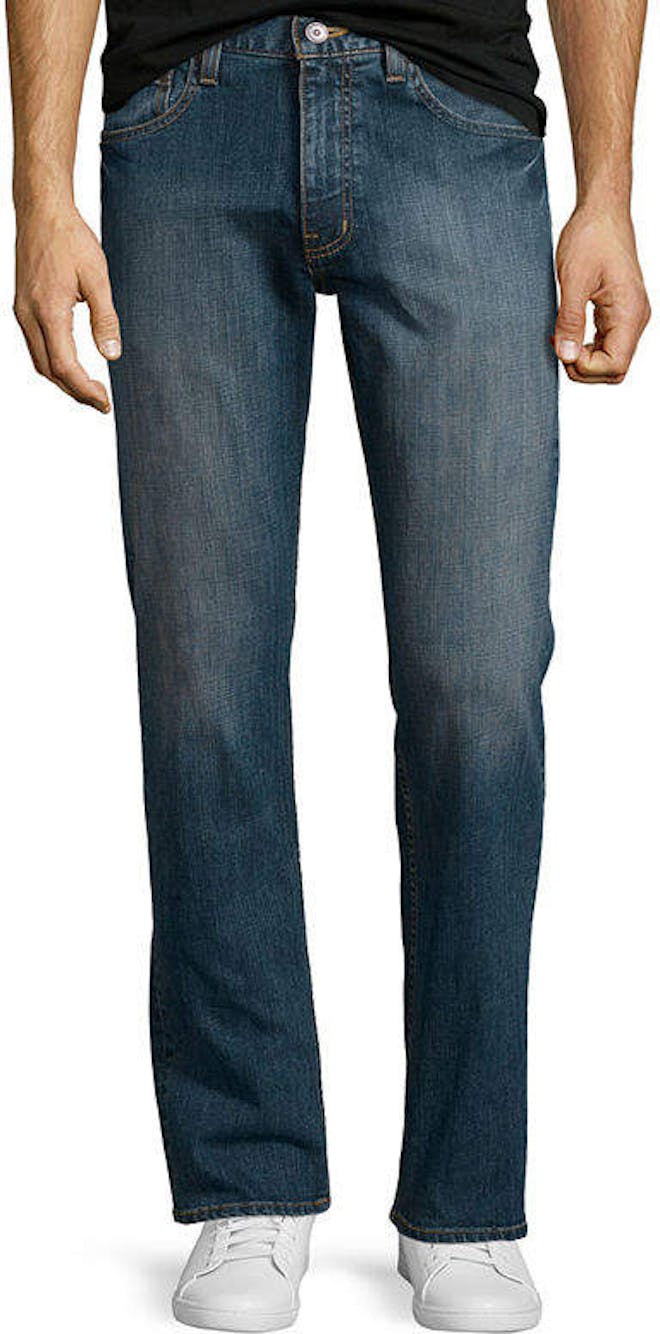 Our flex jeans from Arizona have all the classic comfort you want from a good pa.
---
1/4
Straight Leg Jeans
Straight Leg Jeans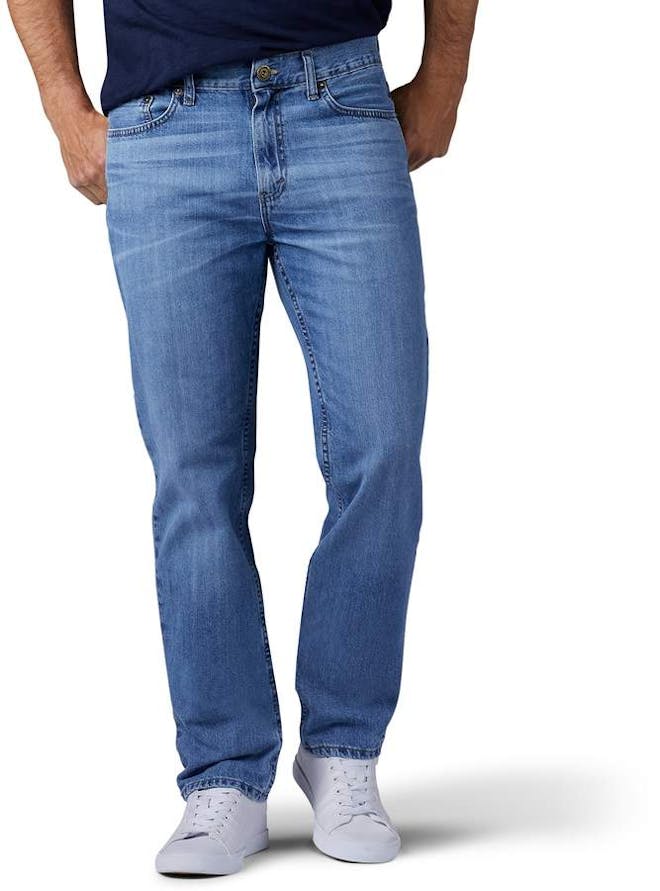 These men's Urban Pipeline jeans feature a regular fit and a str.
---
1/5
Jeans
Jeans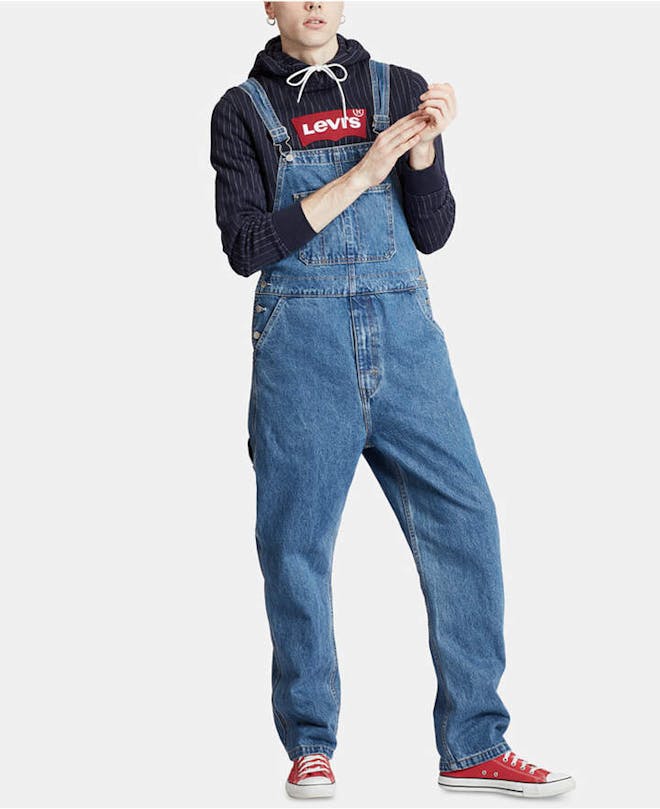 Designed to fit with your overall style, these adjustable denim overalls from Le.
---
1/6
Tees
Tees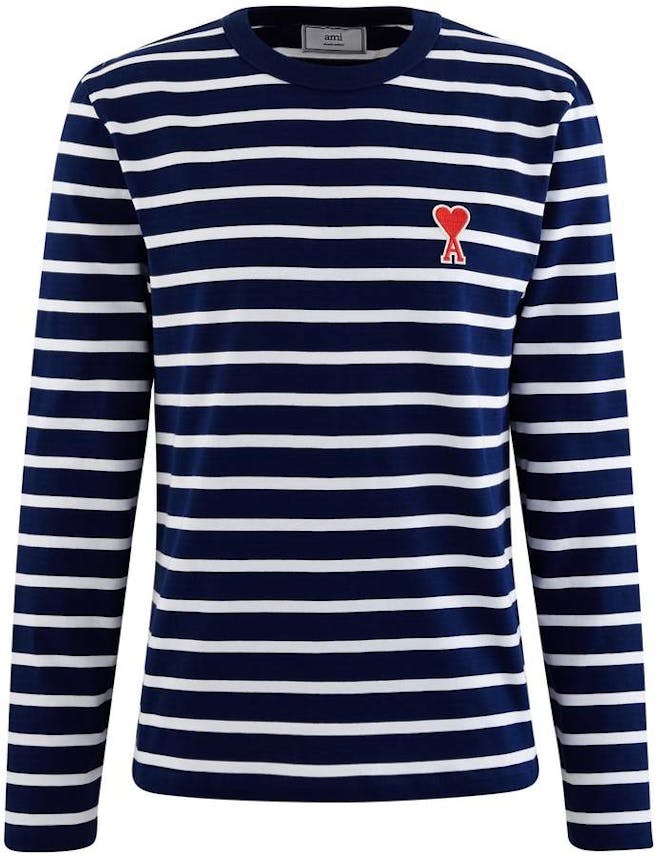 This Ami de Cœur long sleeved sailor t-shirt is enhanced by AMI's signature hear.
---
1/7
Jackets
Jackets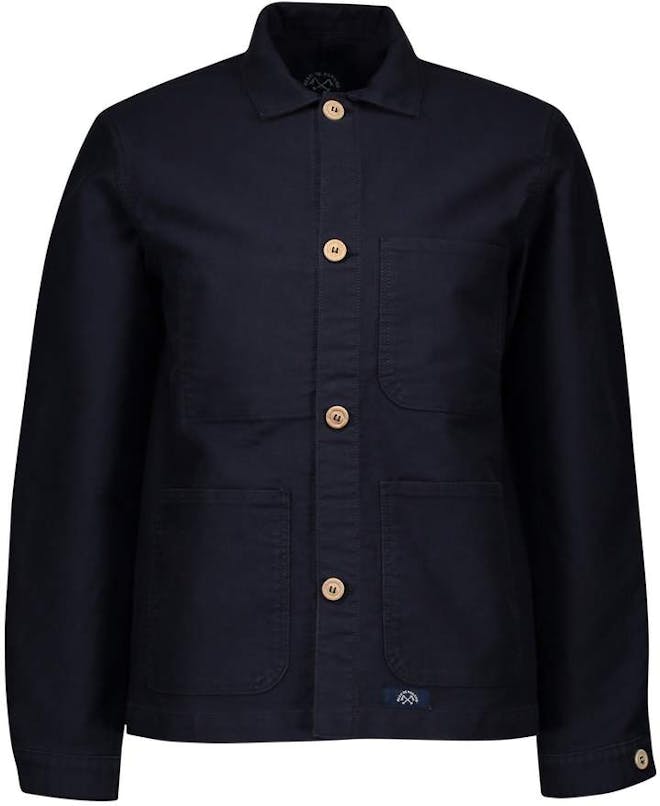 This is a signature piece from Bleu de Paname.
---
1/6
Distressed Jeans
Distressed Jeans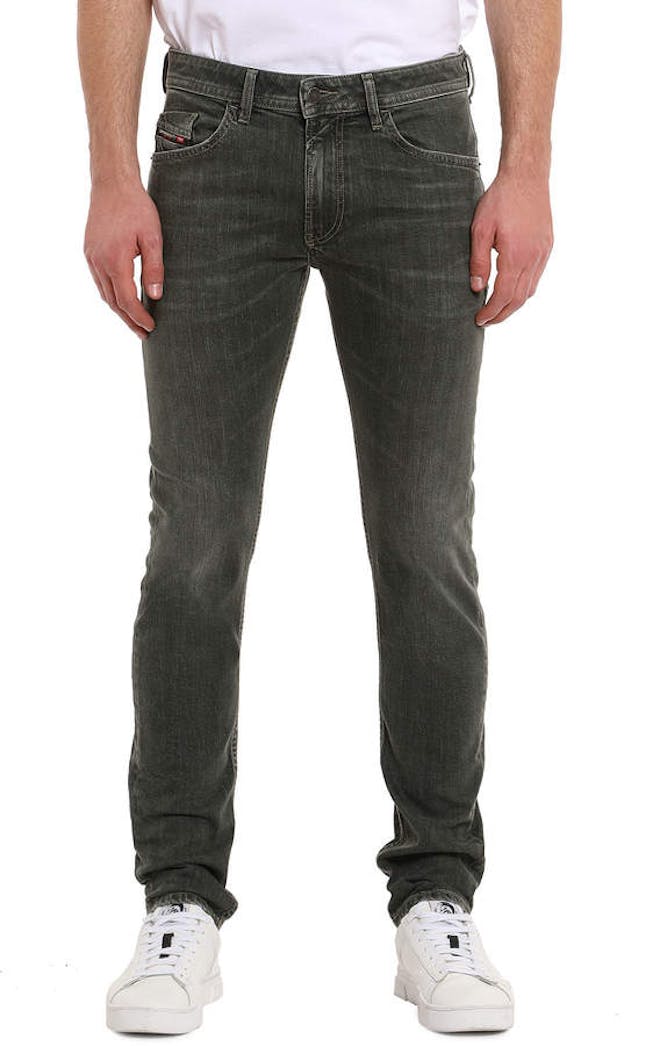 Diesel from Neiman Marcus $198.00
Diesel "Thommer" jeans in distressed, whiskered denim.
---
1/8
Slim Jeans
Slim Jeans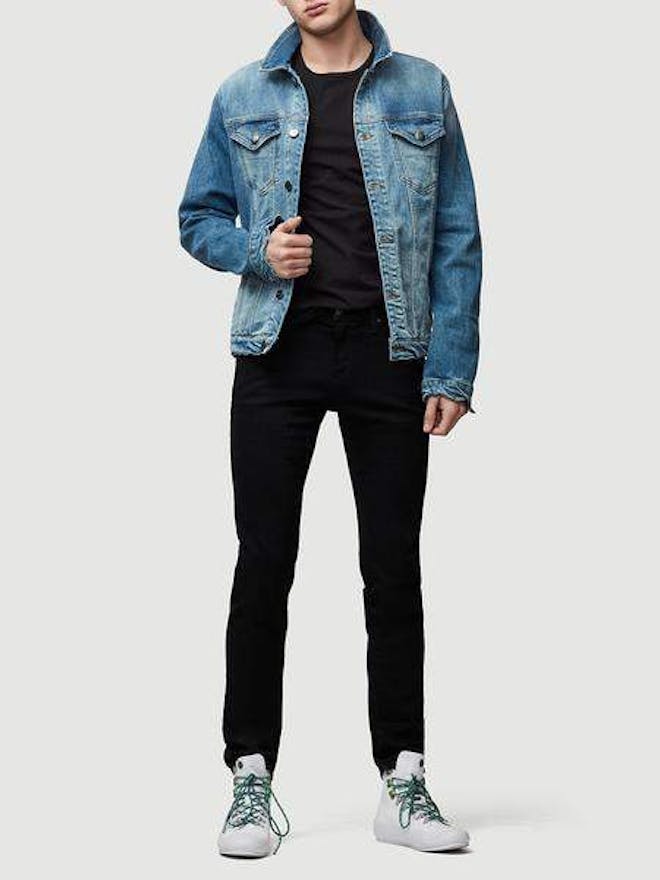 Frame from Frame Denim $199.00
A Skinny Silhouette Cut From Premium Denim With A Black Wash.
---
1/4
Sportcoats
Sportcoats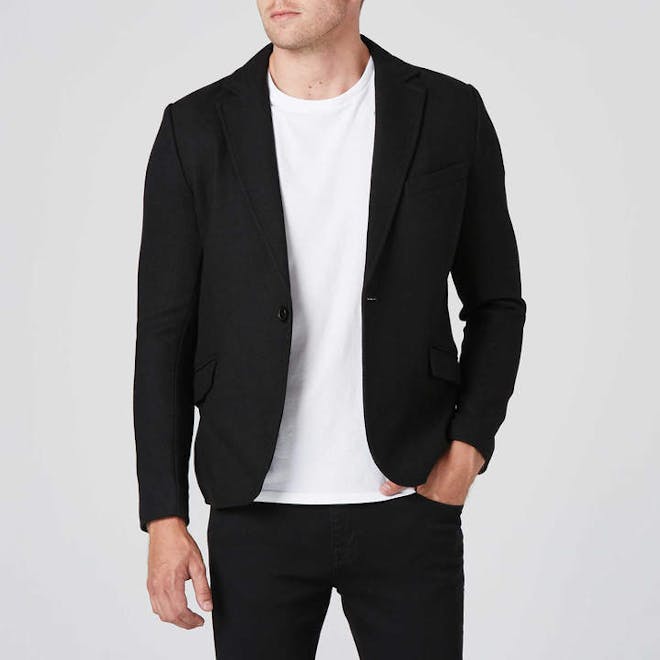 Notes Tailored fitLeather detail under collarNotched lapelButton closure at fron.
---
1/9
Casual Pants
Casual Pants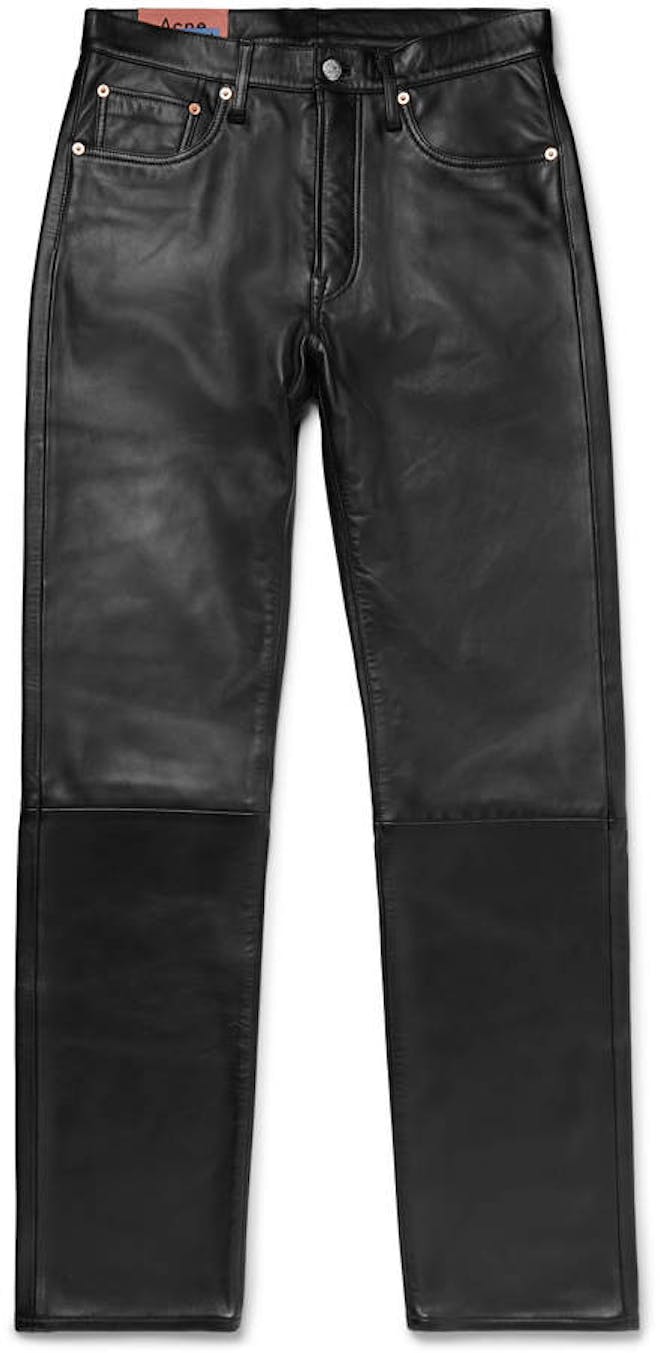 Acne Studios from MR PORTER $1,450.00
Named for the year Acne Studios was founded in Stockholm, these '1996' trousers .
---
What are Stretch jeans?
Stretch jeans are exactly what they are named to be. They are a denim made with a new cotton blend and it's made with a material called elastane which is a synthetic fiber that is designed to hold shape and wear the best. They are made with only a 1-3% of the fabric.
What should you look for when buying jeans?
Some great tips are…
If they are going on too easily, then you should go in a smaller size.
When buying super stretch, they should not be so tight that the seam is straining.
If you buy white jeans, then you should not have front pockets, get faux front pockets
If you are apple shaped, you should get stretch jeans with a straight cut.
The waistband should be snug and not too tight, but you should be able to fit two fingers in there
Read and follow the care instructions, they are very important to get the most wear out of your jeans
What jeans are best for muscular legs?
The best overall jeans for muscular legs are made by J Brand. They have the perfect stretch material that allows for a comfy fit.
Paige Denim comes in at number two that has a wider flare leg which takes the focus off of your muscular thighs.
Coming in at number three is NYDJ. The have a relaxed fit that ensures comfort all over including the thigh area.
Last Updated on