Photo by FIDELITY
Raw, rigid denim isn't for everyone. If you have an active lifestyle — or just prefer comfort over style — stiff jeans can be more trouble than they're worth.
Luckily, denim technology has come far, especially in the last few years. Today, brands are able to create jeans that mimic the look of more rigid styles without sacrificing comfort. These jeans have the wear marks that read organic with the added perk of stretch and even a buttery soft feel, making them feel as though you lived in them for years yourself.
Best Black Stretch Jeans
Best Black Stretch Jeans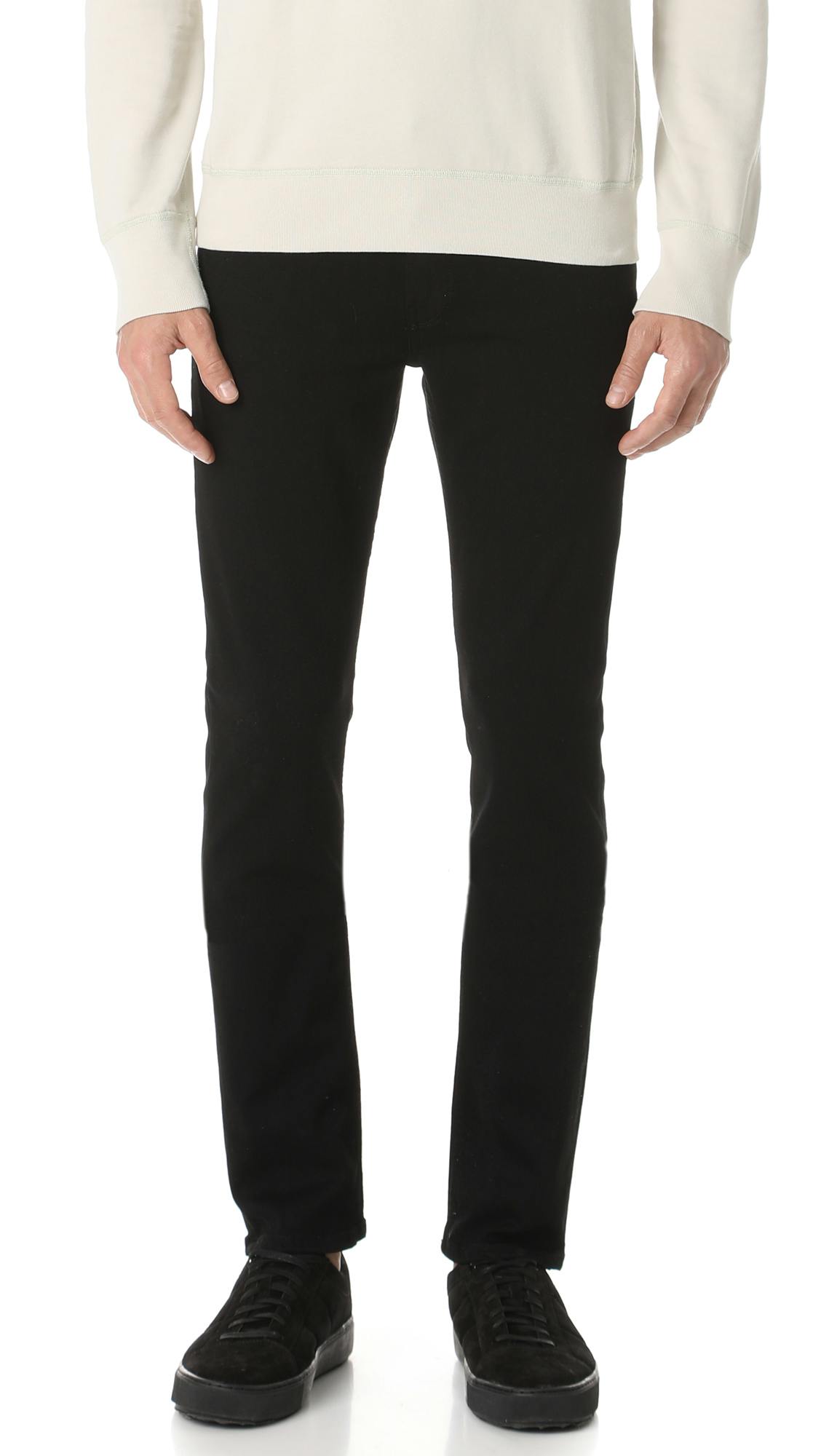 PAIGE Lennox Super Slim $179.00
These are the softest men's jeans out (from personal experience). They are made with PAIGE's signature TRANSCEND fabric that is super stretchy and lightweight which makes them super comfortable and easy to wear day-to-day. They are also a favorite among Kit Harrington and Harry Styles.
The Best Comfortable Jeans
And a little about why we like each pair…
---
our favorites
Our Favorite Stretch Jeans
Don't worry these jeans aren't going to make you feel and look like you borrowed them from your girlfriend or forgot to change out of your compression pants after the gym.
1/9
Slim Jeans
Slim Jeans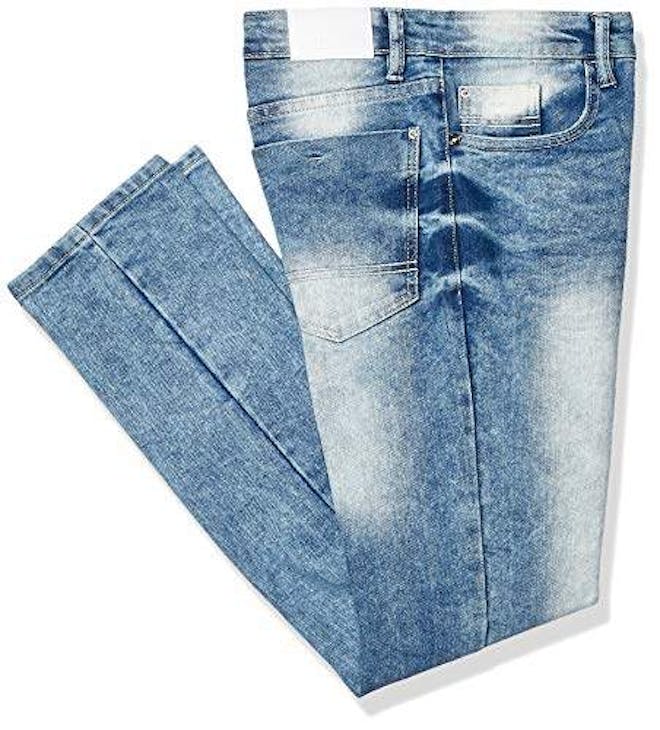 Southpole from Amazon.com $19.04
Comfortable washed denim pants with spandex for comfort and movement.
---
1/5
Tees
Tees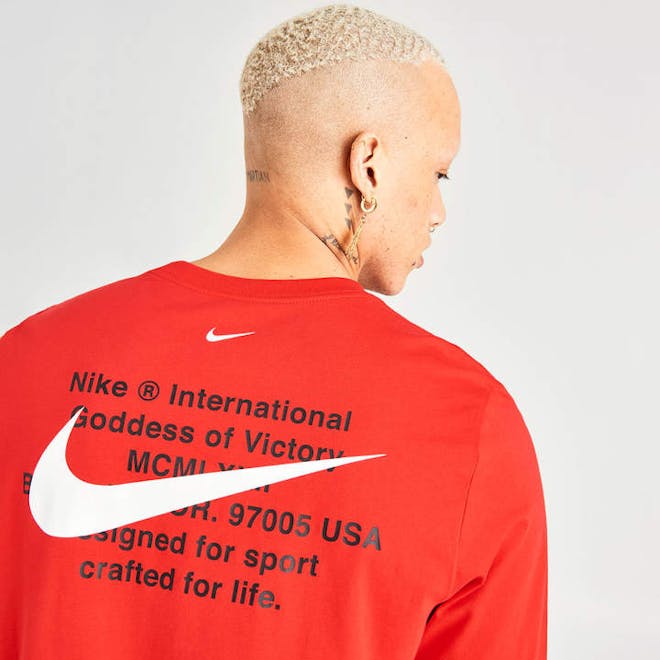 Size & Fit Standard fit drapes the body for an athletic look Long-sleeve constru.
---
1/6
Straight Leg Jeans
Straight Leg Jeans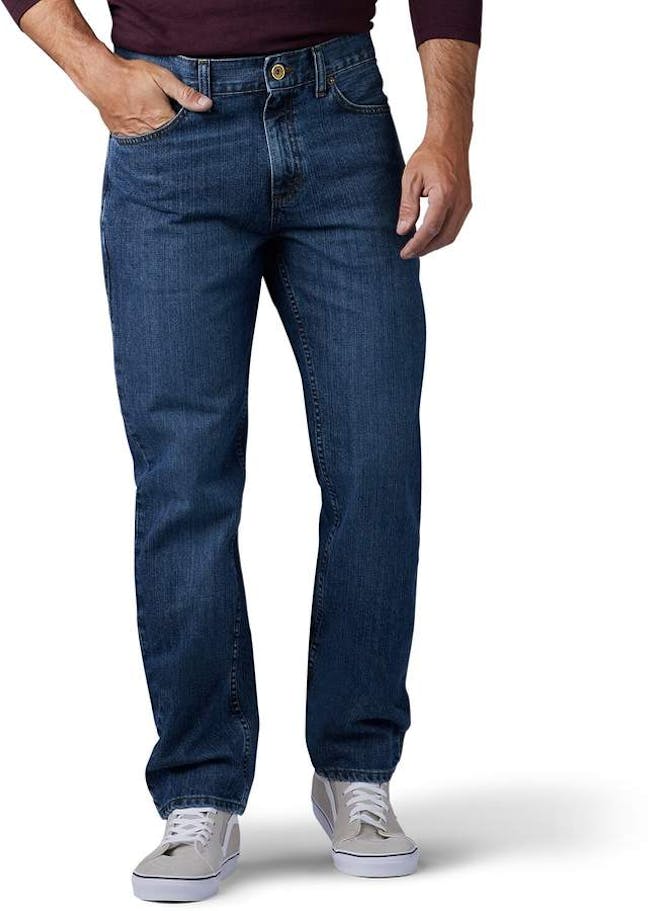 These men's Urban Pipeline jeans feature a regular fit and a str.
---
1/4
Tees
Tees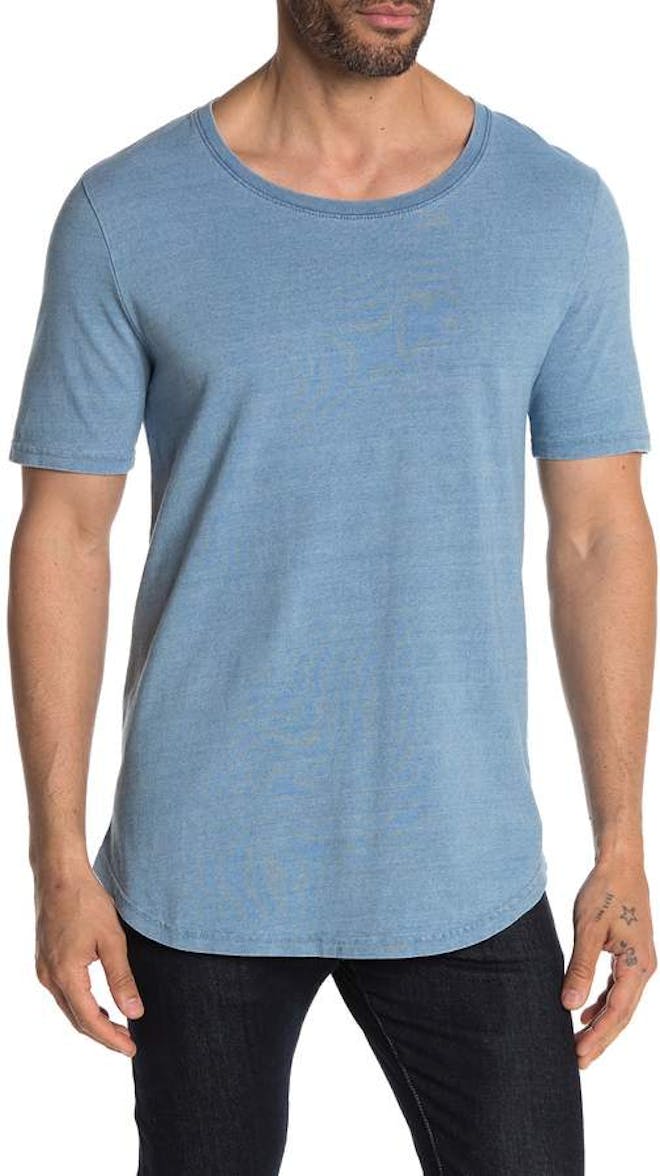 AG Jeans from Nordstrom Rack $128.00
A scoop neck slubbed T-shirt with a long curved hem delivers modern style and ev.
---
1/4
Jeans
Jeans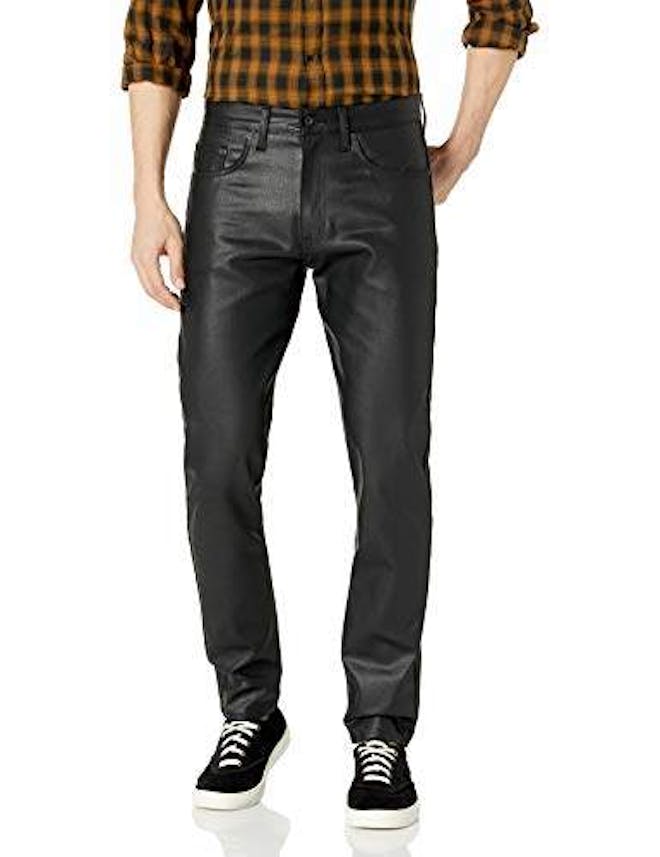 Naked & Famous Denim from Amazon.com $134.07
The Easy Guy is our laid back fit, fuller in the seat, hips and thighs with a sh.
---
1/7
Jeans
Jeans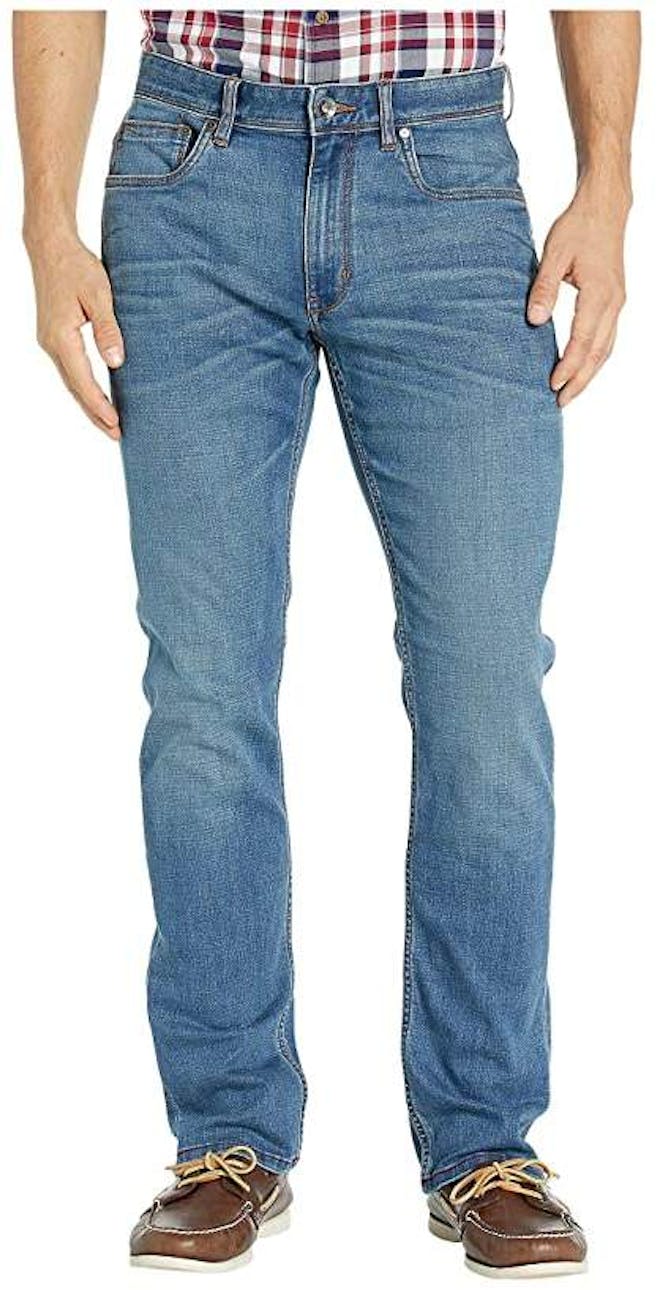 Tommy Bahama from Zappos $135.00
With unlimited comfort and a touch of stretch, the Tommy Bahama Boracay Jean ens.
---
1/4
Relaxed Jeans
Relaxed Jeans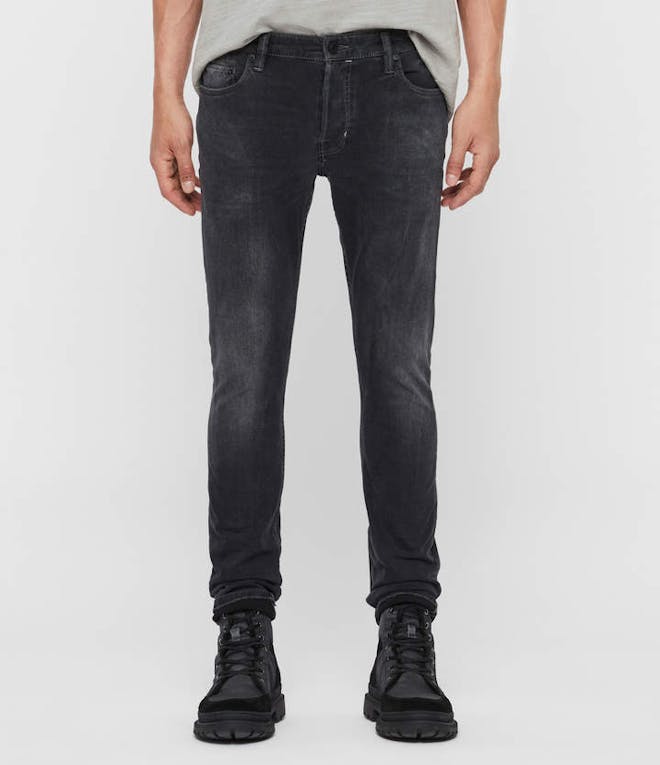 AllSaints from AllSaints $150.00
Denim champion.
---
1/8
Relaxed Jeans
Relaxed Jeans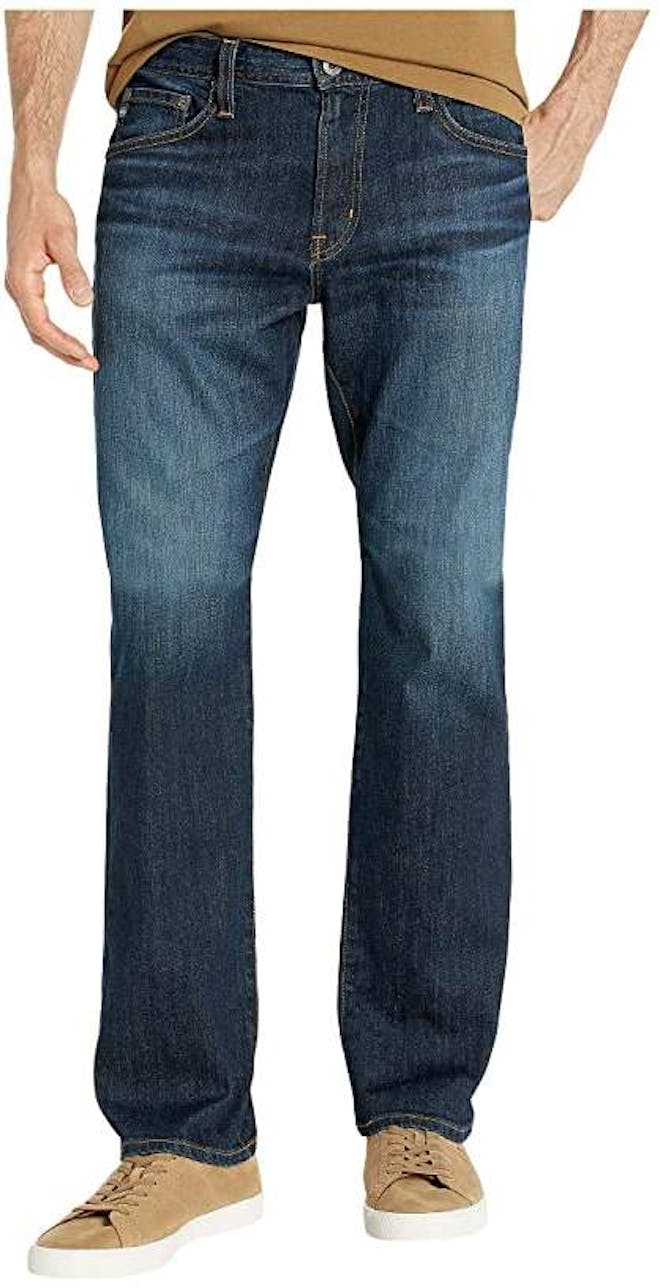 AG Adriano Goldschmied from Zappos $188.00
The AG® Adriano Goldschmied Protégé is a classic straight-leg jean that's cut.
---
1/10
Distressed Jeans
Distressed Jeans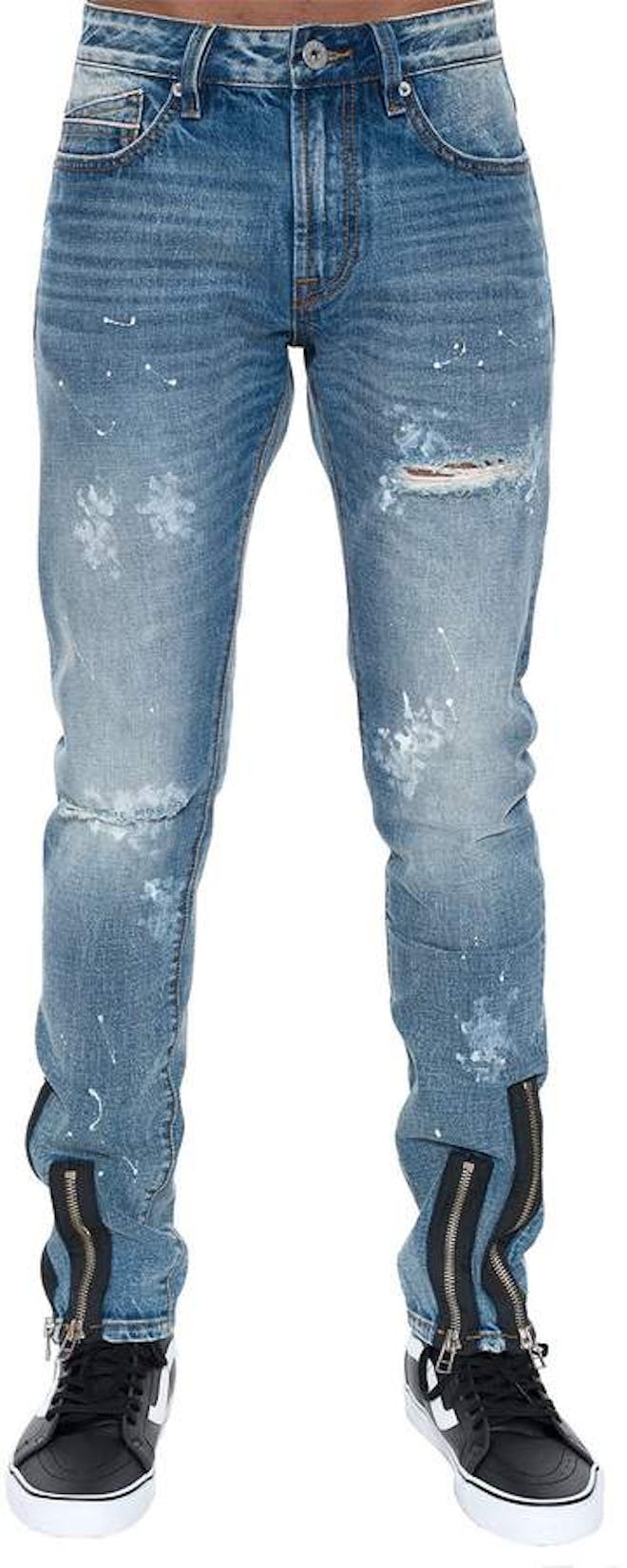 Cult of Individuality from Nordstrom Rack $219.00
Comfortable mid rise jeans feature a slim fit in Japanese selvedge denim for eve.
---
1/4
Slim Jeans
Slim Jeans

Off-White from Farfetch $898.00
Off-White's jeans are as cool as you'd expect from the streetwear brand.
---
What are Stretch jeans?
Stretch jeans are exactly what they are named to be. They are a denim made with a new cotton blend and it's made with a material called elastane which is a synthetic fiber that is designed to hold shape and wear the best. They are made with only a 1-3% of the fabric.
What should you look for when buying jeans?
Some great tips are…
If they are going on too easily, then you should go in a smaller size.
When buying super stretch, they should not be so tight that the seam is straining.
If you buy white jeans, then you should not have front pockets, get faux front pockets
If you are apple shaped, you should get stretch jeans with a straight cut.
The waistband should be snug and not too tight, but you should be able to fit two fingers in there
Read and follow the care instructions, they are very important to get the most wear out of your jeans
What jeans are best for muscular legs?
The best overall jeans for muscular legs are made by J Brand. They have the perfect stretch material that allows for a comfy fit.
Paige Denim comes in at number two that has a wider flare leg which takes the focus off of your muscular thighs.
Coming in at number three is NYDJ. The have a relaxed fit that ensures comfort all over including the thigh area.
Last Updated on