Fine clothing has been a staple of successful people forever. Custom tailors, fine fabrics, and rich colors defined successful people from ancient times. Denim, however, is just catching up with the principle.
Since the early 2000s with the arrival of brands like Diesel, finely crafted, high-quality jeans replaced the low-fashion, workman jeans of the past. This article shows you the evolution of that change with the 10 Most Expensive jeans you can find today.
The Most Expensive Jeans
including a little about what makes each special…
1/7
Escada Jeans
Escada Jeans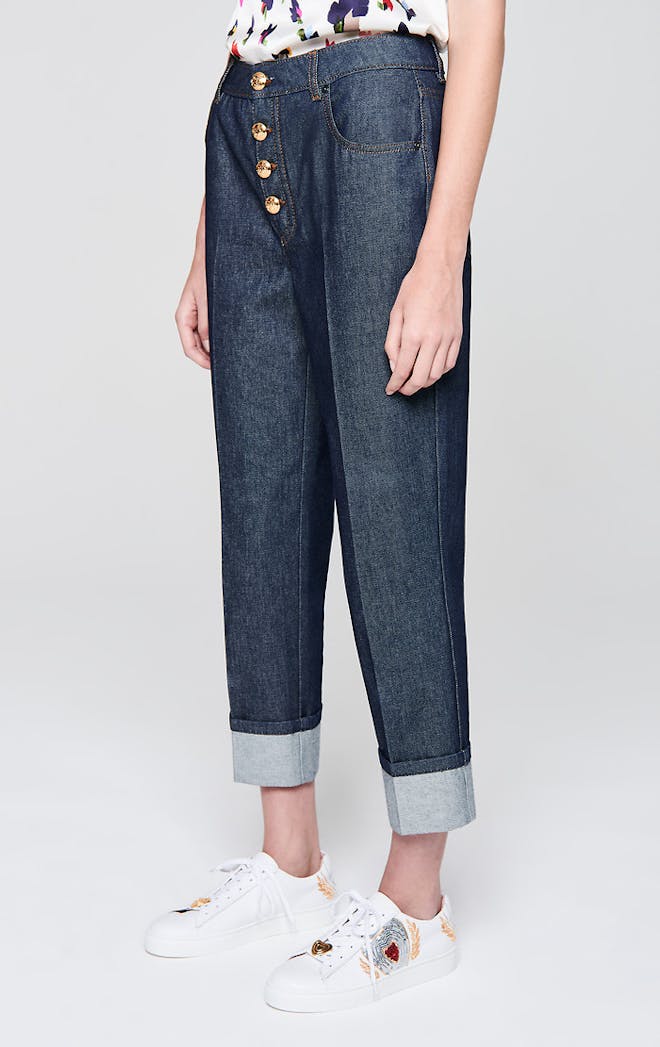 Escada RAW DENIM BUTTON DETAIL JEANS $575.00
Do you like to be the center of attention? If so, then consider luxe designer Escada's version of the custom jean, which lets the buyers select any details and styling their hearts desire.
The finished item is priced accordingly. Some fans of this jean really exercise their creativity, adding a range of embellishments worthy of a princess or queen. The most expensive custom pair to date was decked in Swarovski crystals. The price for this indulgence was $10,000.

---
2/7
Gucci Jeans
Gucci Jeans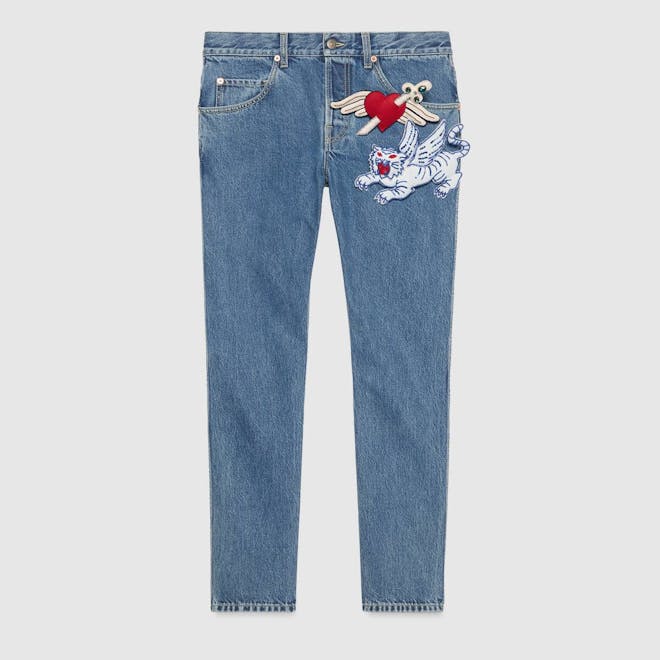 There is an elegance and timelessness that is conveyed by anything Gucci. This premise holds true even when the item in question comes tattered and ripped. At least that's the idea behind the Gucci Genius jeans, which were made from a pair of regular jeans that were specially treated and torn to make them look old and worn.
Then the jeans were covered with African beading, feathers and buttons to give them a unique look. The finished product, which was unveiled on the Milan back in 1998, was priced at just a bit more than $3,100, earning it a mention in Guinness World Records. (Today this would be equal to just over $4,000.)

---
3/7
Dolce & Gabbana
Dolce & Gabbana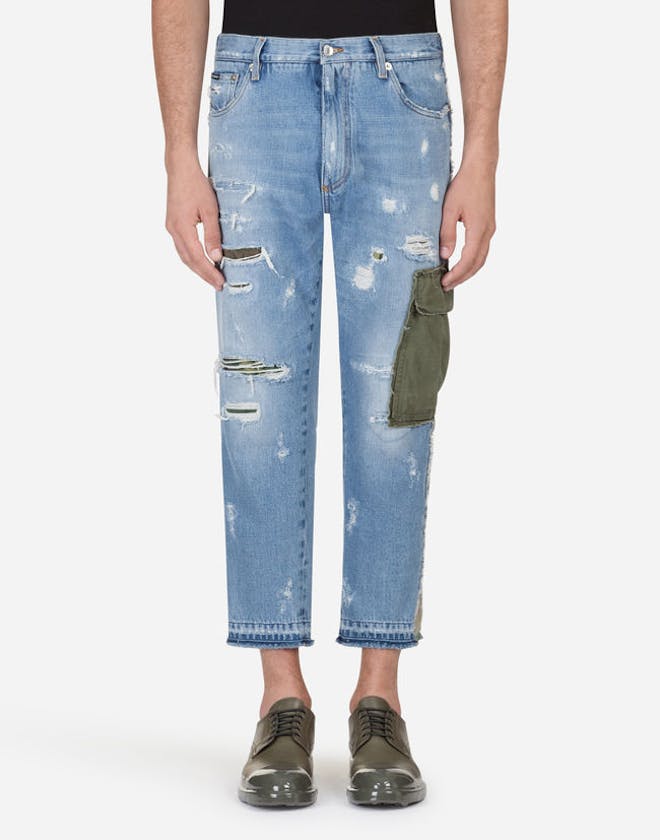 Dolce & Gabbana Loose Fit Jeans With Patch $1,495.00
The Italian design team of Dolce and Gabbana has an excellent track record for designing beautiful clothes for some of the best-dressed women. Therefore it should come as no surprise that they've captured a piece of the high-end jean market. Their take on this item is a distressed faded denim with an embroidered butterfly design.
The finishing touch is an elegant gold DandG logo centered on a pink leather patch that decorates the back pocket and let's people know who is the creator behind this attractive and eye-catching design. The price for a pair is just under $1,200 and this unique item is in limited supply, resulting in a waiting list worldwide.

---
4/7
Roberto Cavalli
Roberto Cavalli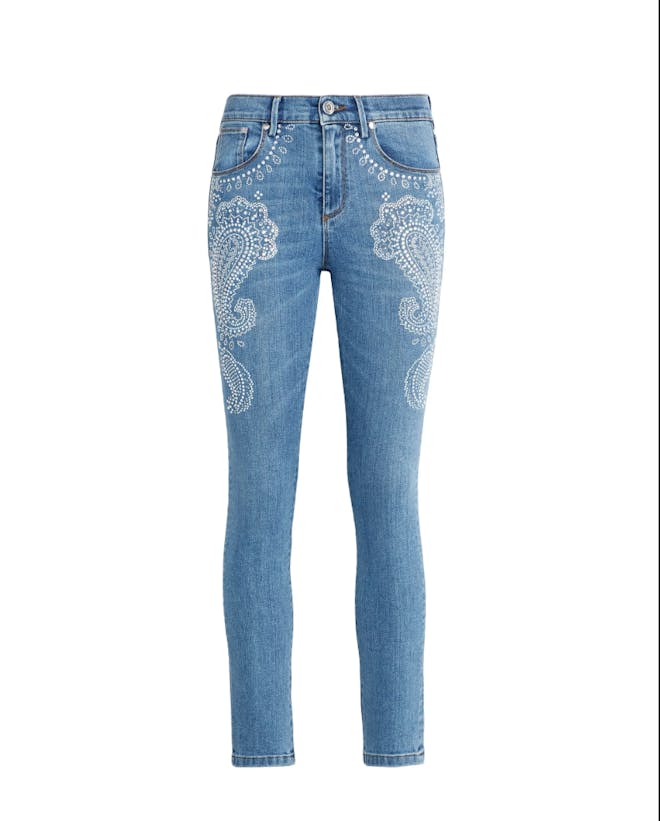 Roberto Cavalli Bandana Embroidered Jeans $995.00
If bling is your thing, then consider the bejeweled premium denim jeans offered by Roberto Cavalli. This is a favorite among celebrities and fashion insiders, including Jennifer Lopez, who is known for her cutting-edge style.
The well-dressed cast of Sex in the City have also been known to wear the Cavalli clothing line. You can find these extravagant jeans at high-end department stores, or at the Roberto Cavalli boutique on Madison Avenue in New York City.

---
5/7
Earnest Sewn
Earnest Sewn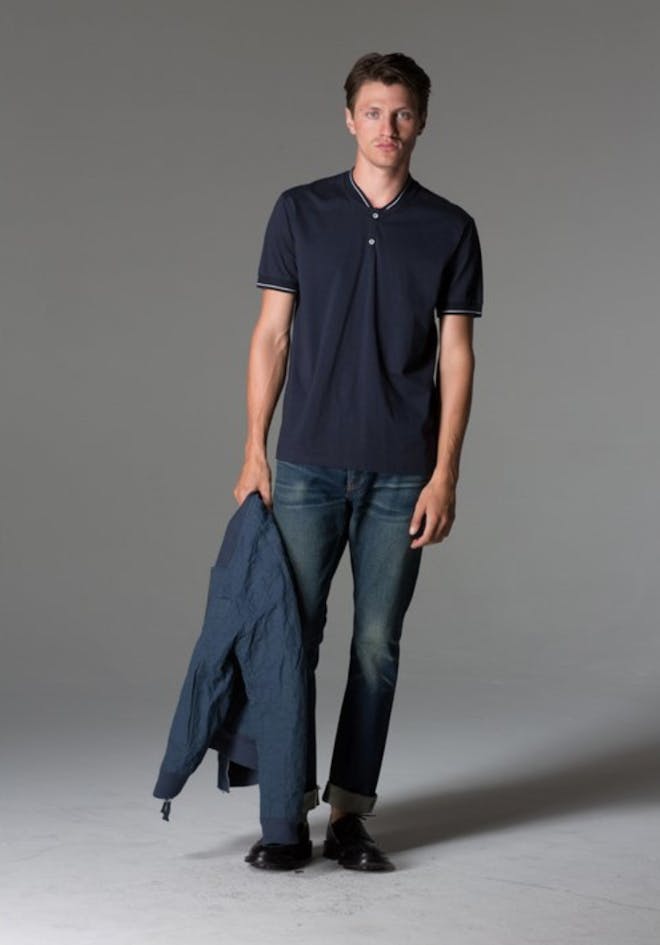 Earnest sewn is a boutique NYC denim brand that is known for its fashionable fits, price tag, and chic look. I love their website — though you can't actually buy the jeans online. The link below shows you where they are stocked.

---
6/7
7 For All Mankind
7 For All Mankind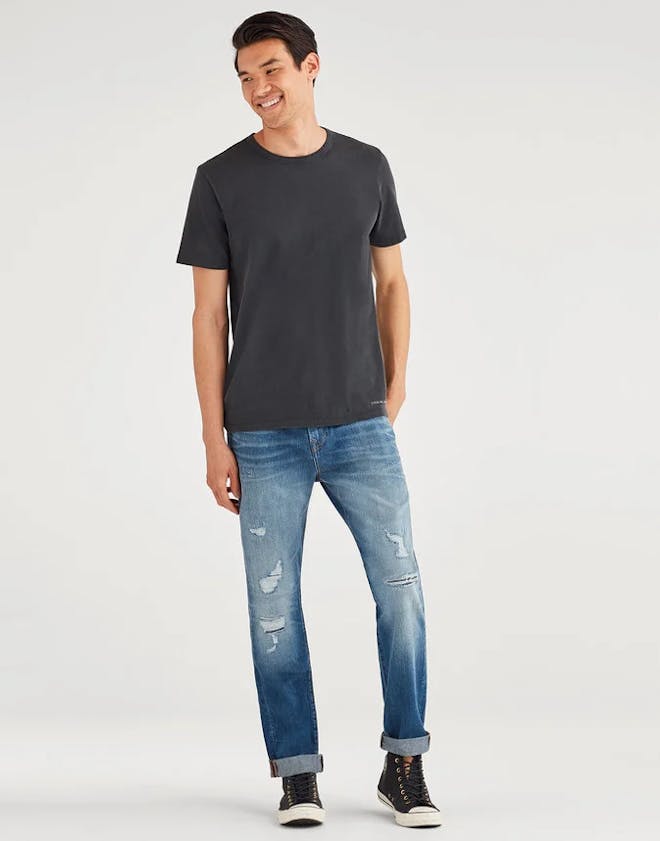 7 For All Mankind Adrien Slim Taper $249.00
7 For All Mankind has forever been a luxury brand and celebrity favorite — and for good reason. Their impeccable style, great fit, and excellent fabric gives you your money's worth and then some.

---
7/7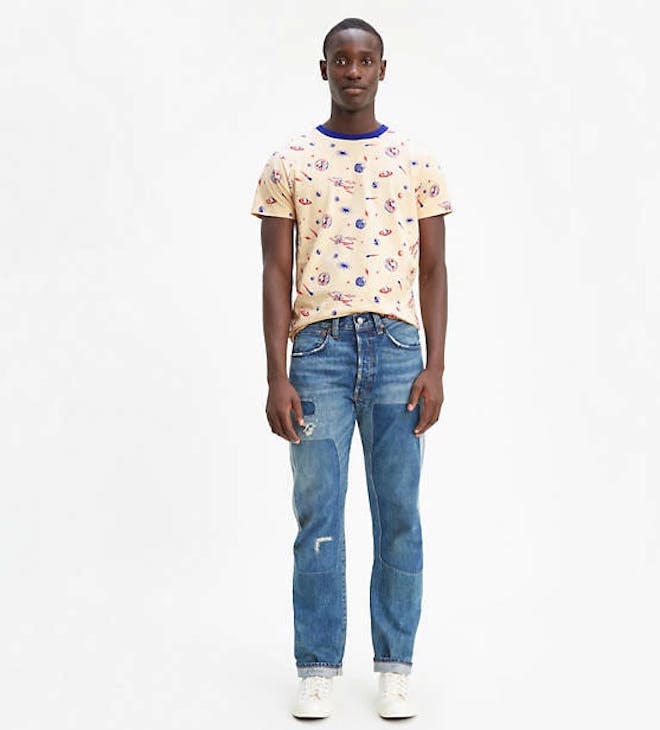 Levi's official made the jump from you dads jeans to your favorite celebs jeans and never looked back. Their 1947 501 jeans are a throwback pair, vintage styling, and available in a bunch of vintage washes.
---
---
What is the most expensive pair of Levis?
The most expensive pair of Levis on record were 155 years old and they were sold at auction for 60,000 on Ebay in 2005
What are the best high-end jeans?
Citizens of Humanity, Rag and Bone, Paige Denim, Joe's, 7 For All Mankind Women's Roxanne Jeans, and AG are the best High end jeans according to voters
Expensive Jeans Trend
Searches for expensive jeans have stayed steady over the past 5 years
How Much Are The Most Expensive Jeans?
What Brand Of Jeans Are The Most Expensive?