MOUSSY VINTAGE is a brand you need to know. Since launching in 2016, the Japanese label quickly gained a huge following from blogger and celebrities alike. They bring minimal, almost menswear sense to their range of styles.
Their denim line features socially conscious production. Every step — from fabric production, assembly and washing — is all done in Japan, together with eco-friendly factories. The attention to this detail definitely shows in their end product.
Aesthetically, Moussy shifts away from the dark stiff traditional Japanese denim, featuring light washes and stretch denim.
The Tokyo-based label has now expanded into RTW with knits and tees with the same cheekiness as their denim. In fact, they've just launched a webstore called Azul by Moussy.
Get ready for their foray into men's come with the line launching for Spring 2019.
Editor's Pick for Moussy
Editor's Pick for Moussy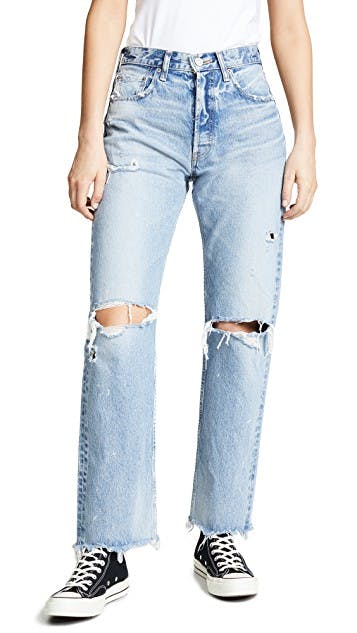 MOUSSY VINTAGE Odessa Wide Straight Jeans $330.00
The Loa is the cut of the moment. They are a wide leg style that still has a slim cut to them and a frayed cropped cut to help you show off a cool pair of boots.
Our Favorites from Moussy
1/1
Cropped Denim
Cropped Denim

Crafted in Japan of premium raw denim, Moussy's cult-favorite Ke.
---
1/2
Cropped Denim
Cropped Denim

Moussy from Saks Fifth Avenue $325.00
On-trend destroyed jeans in a cropped length with tears and chewed hems for that.
---
1/8
Distressed Denim
Distressed Denim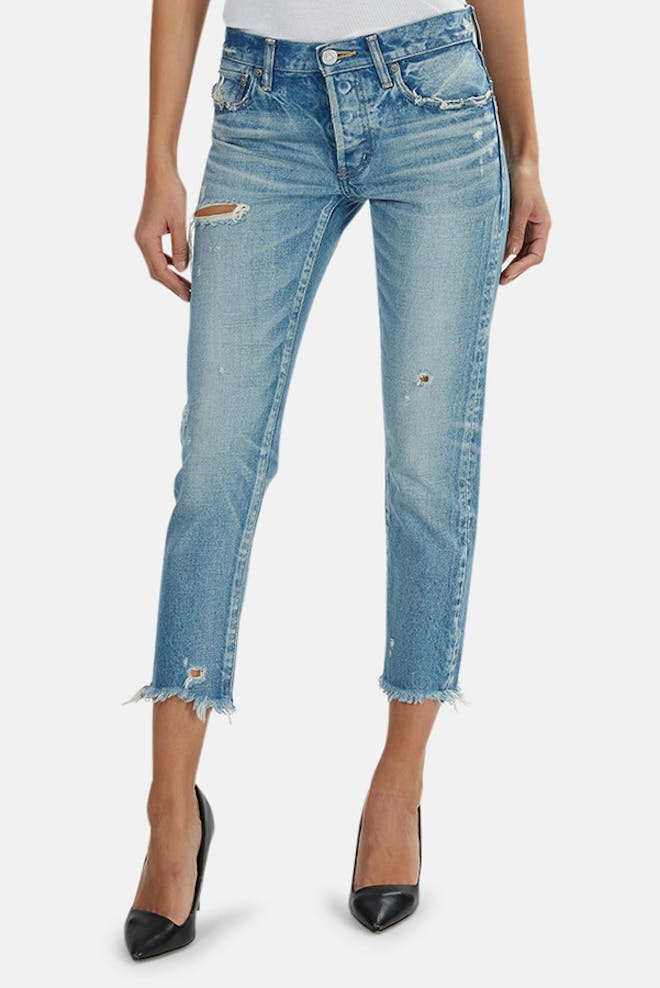 Moussy from Blue & Cream $325.00
– Color: Light Blue – Non-stretch denim – Fading and whiskering – Slim straight .
---
1/5
Distressed Denim
Distressed Denim
Must-have skinny jeans with subtle distressed detailing.
---
1/6
Cropped Denim
Cropped Denim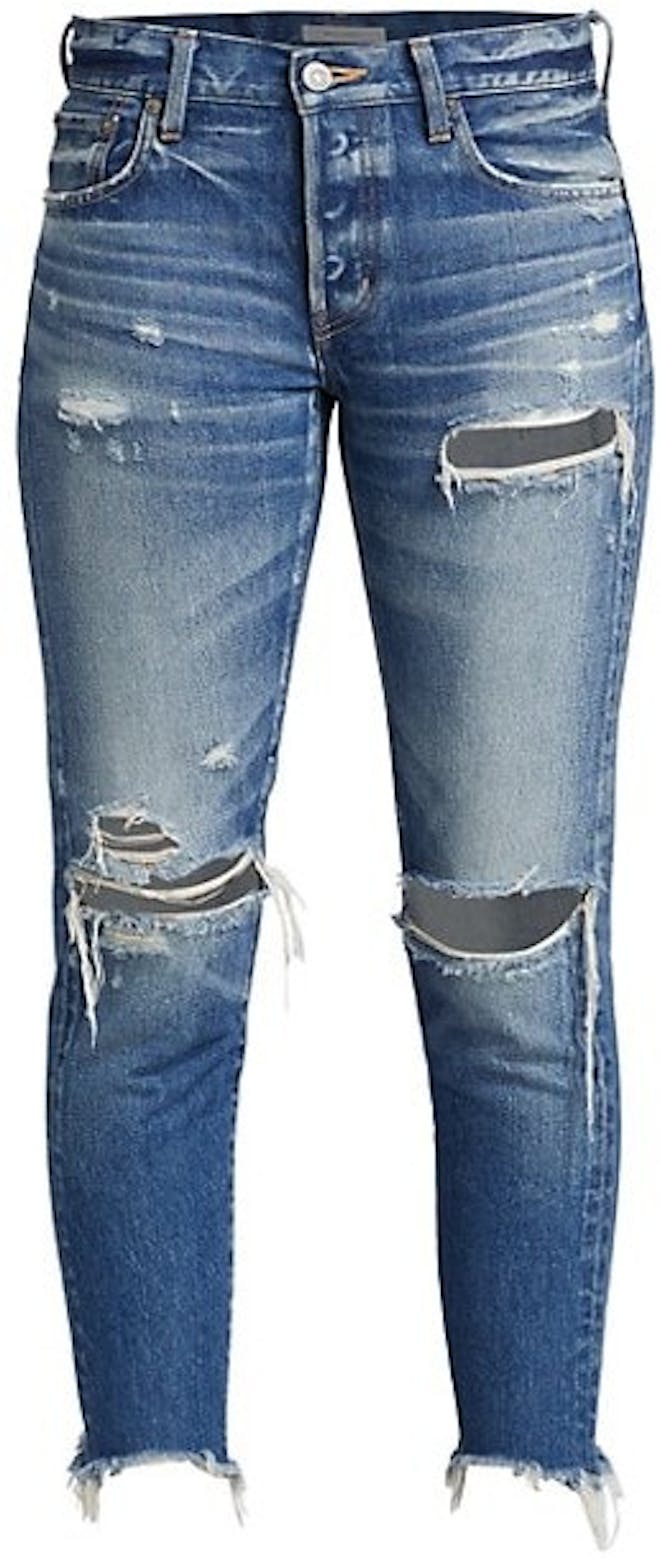 Moussy from Saks Fifth Avenue $350.00
Tapered denim jeans defined by allover distressing and a cropped, frayed hem.
---
1/10
Cropped Denim
Cropped Denim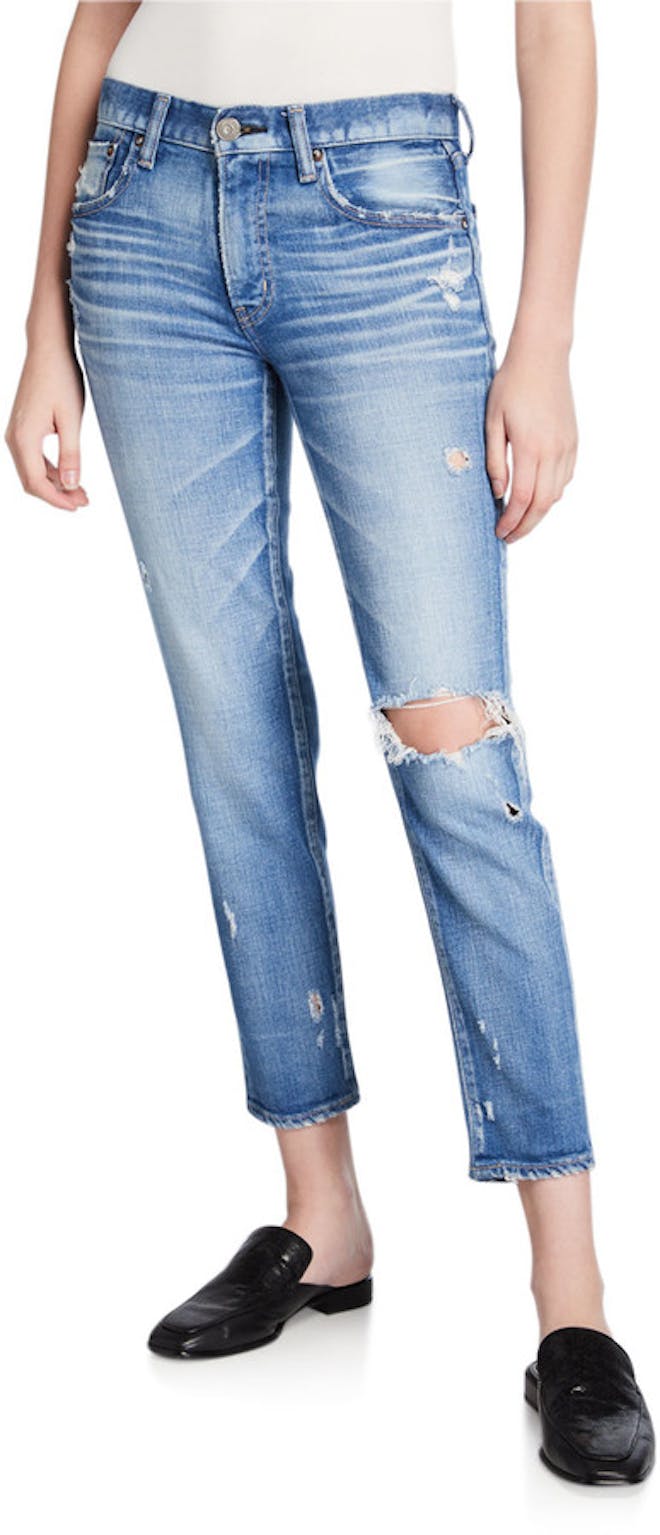 Moussy from Neiman Marcus $350.00
MOUSSY VINTAGE "Helendale" jeans in distressed denim.
---
1/3
Straight Denim
Straight Denim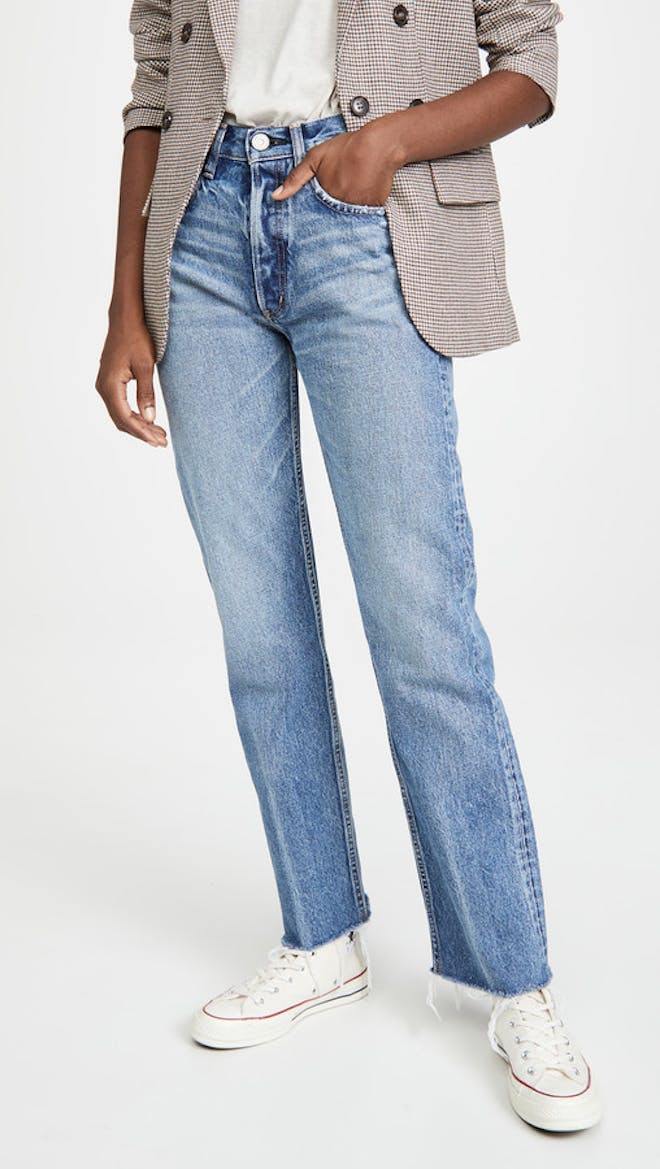 Moussy from Shopbop.com $360.00
∙Fabric: Mid-weight, non-stretch denim ∙Fading and whiskering ∙High waist ∙Fraye.
---
1/4
Cropped Denim
Cropped Denim

Carefully cropped, the Glendele jeans are subtly distressed for .
---
1/7
Denim
Denim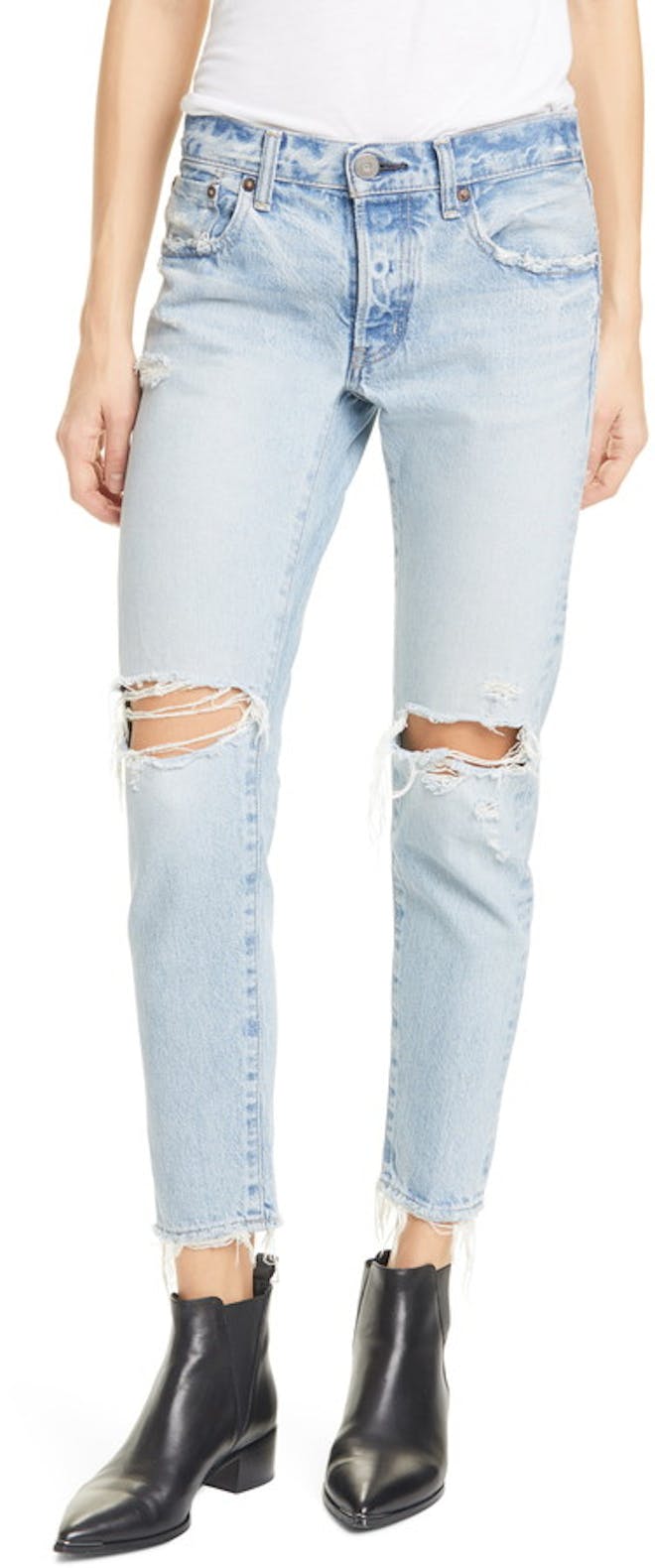 Nonstretch Japanese denim broken in with tattered hems and rip-ventilated knees .
---
1/9
Skinny Denim
Skinny Denim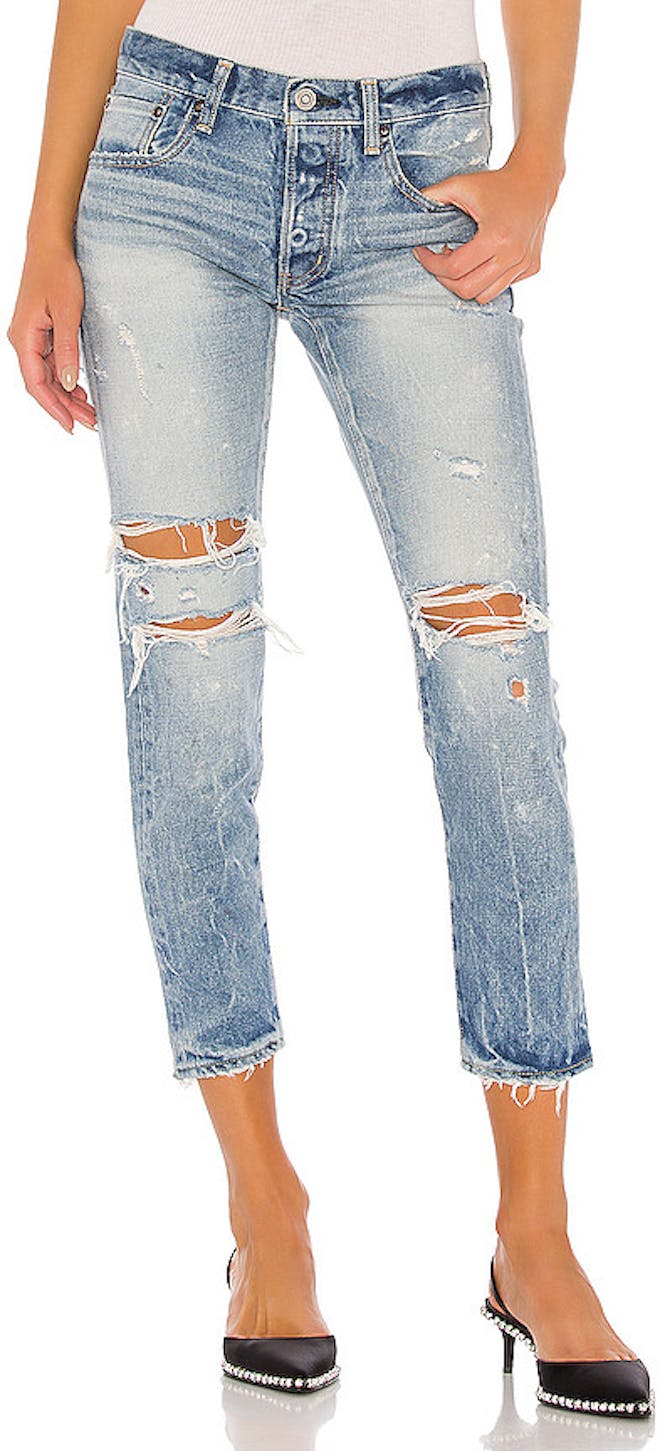 Moussy Vintage Wilburtha Tapered Slim Straight.
---
Best Japanese Denim Brands
As we mentioned above, Moussy has jumped onto the scene as one of the coolest brands using Japanese denim. (As a sidenote, Japanese denim is known for its quality, color, and has long been associated with the most fashionable denimheads.) A few readers have reached out looking for other brands that use Japanese denim, so I put together my top 3 below.
Moussy Deals
Do Moussy Jeans Run Small
Moussy Jeans do not run small. They are actually true to size.