A rugby shirt is know for it's famous horizontal stripes in alternating colors. There is a V neck as part of the design. They will usually have a number on the back. They are not typically meant for actual wear during the game because they are more for the "team" look off the field. They are also designed with a smaller collar so as not to rip if they are worn during competition.
Our Favorite Rugby Shirts
And a little about what makes each special…
1/6
Tees
Tees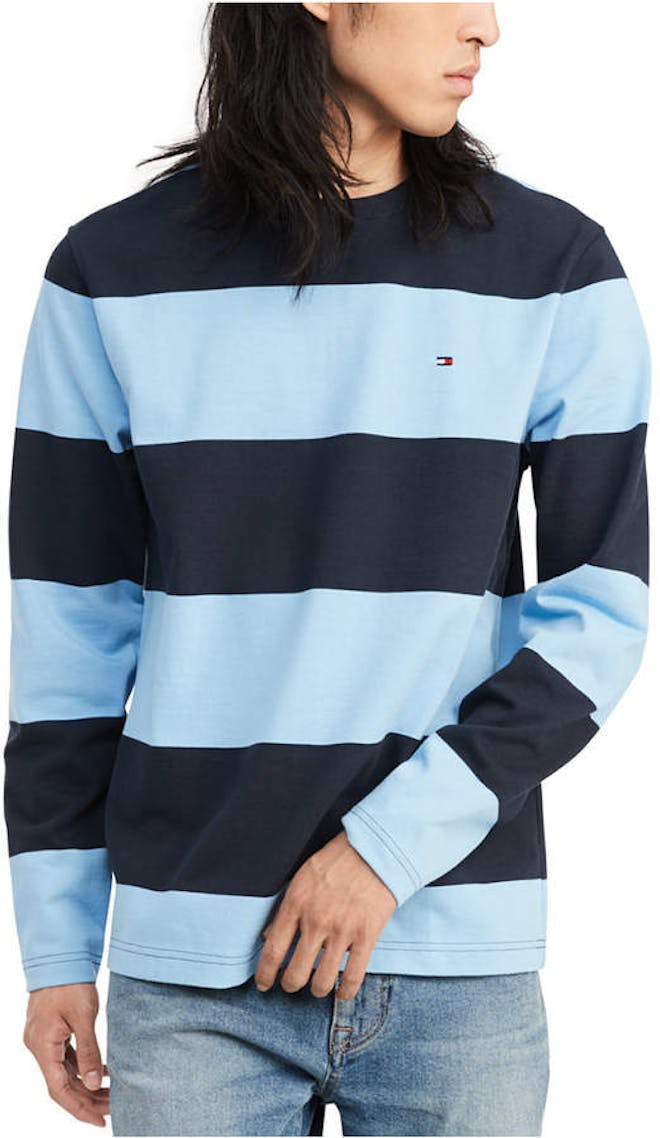 Tommy Hilfiger from Macy's $49.50
Tommy Hilfiger dresses up casual fashion with the timeless rugby-style stripes a.
---
1/8
Sweats & Hoodies
Sweats & Hoodies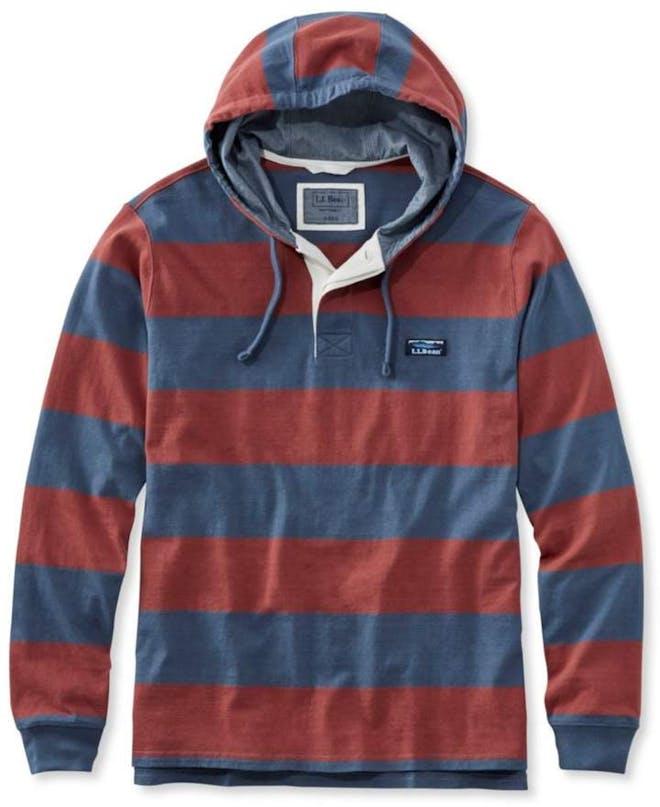 L.L. Bean from L.L.Bean $64.95
Rugged as always, yet refreshingly lighter, this henley hoodie i.
---
1/3
Longsleeve Shirts
Longsleeve Shirts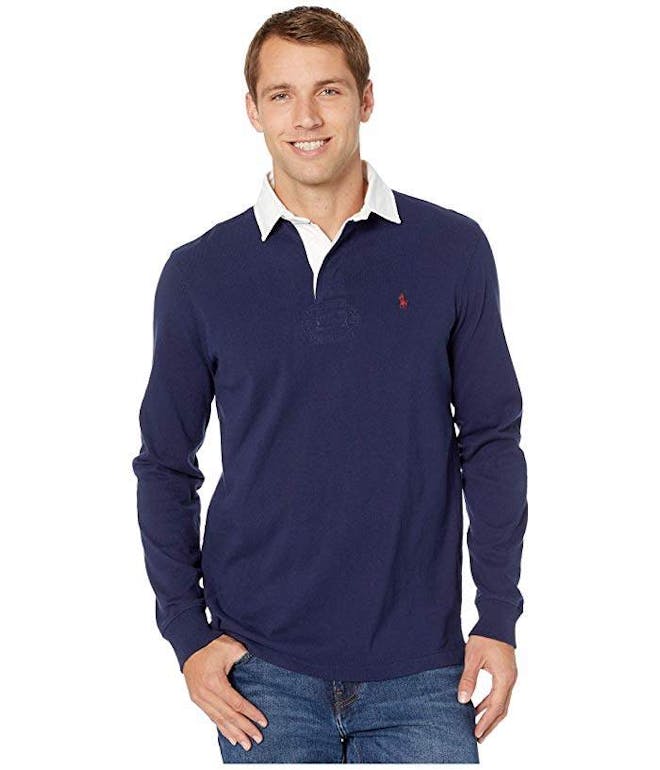 Polo Ralph Lauren from Zappos $98.50
The Polo Ralph Lauren Rugby polo shirt adds refined style to your ensemble with .
---
1/4
Longsleeve Shirts
Longsleeve Shirts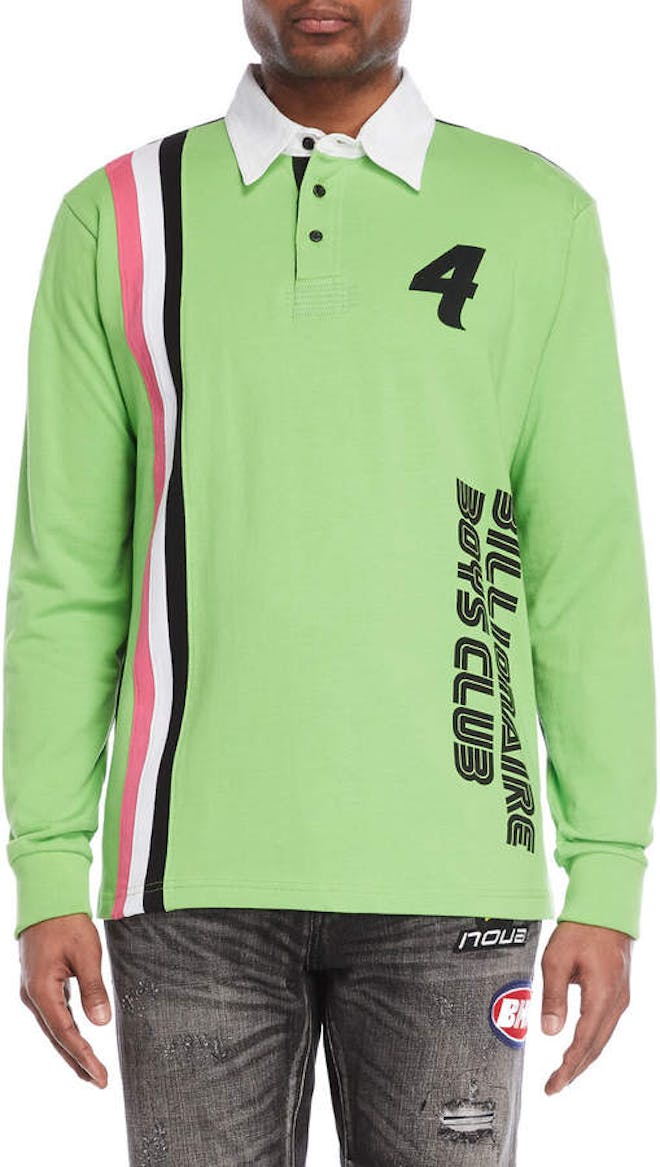 Billionaire Boys Club from Century 21 $115.00
Shop more Billionaire Boys Club here Spread collar, button placket, long sleeves.
---
1/4
Teen Guys' Clothes
Teen Guys' Clothes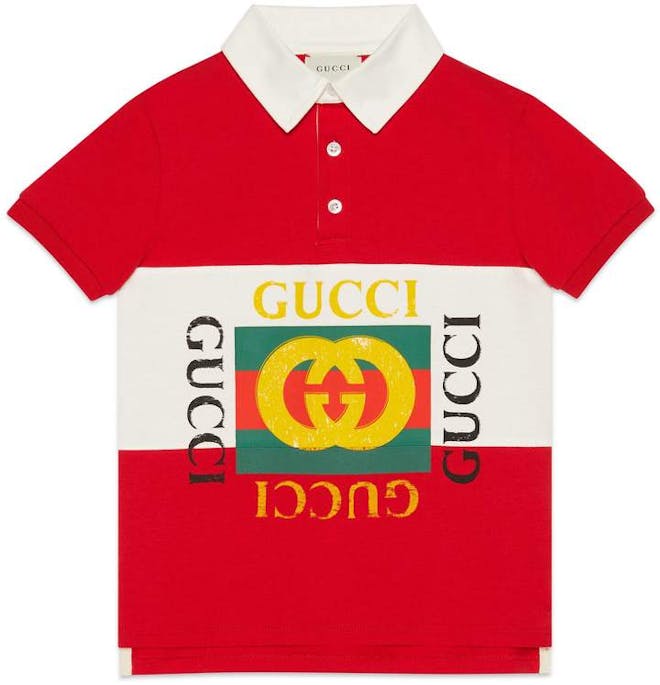 The influence of activewear is reflective throughout the Cruise 2019 looks, with.
---
1/5
Polos
Polos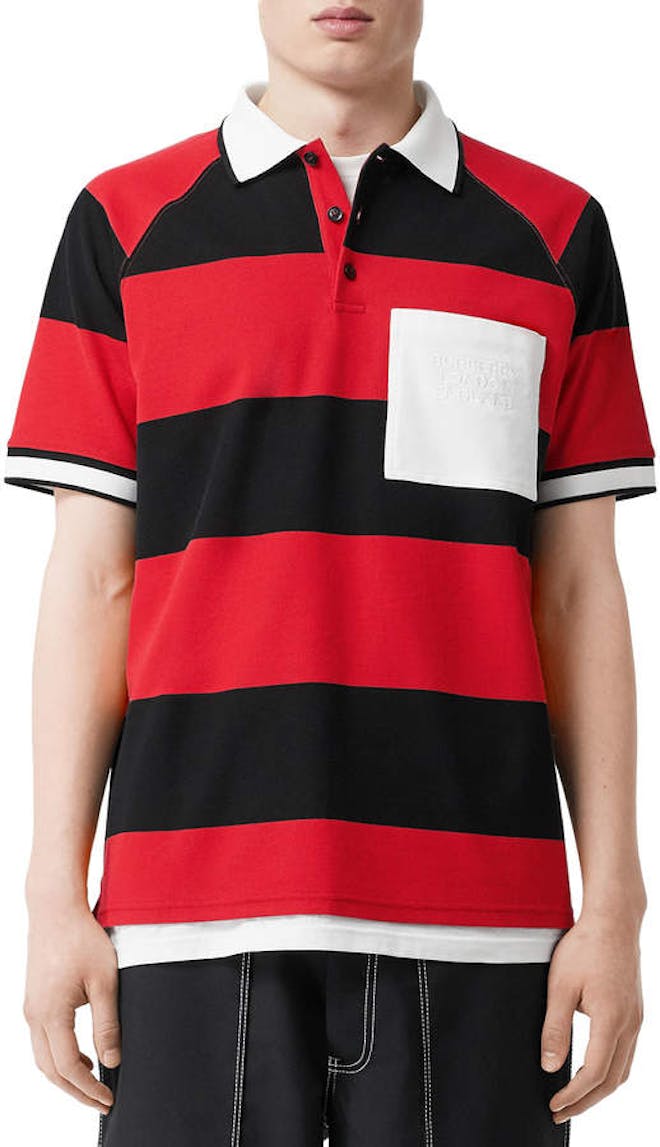 Burberry from Neiman Marcus $480.00
Burberry "Barley" polo shirt in rugby stripes.
---
1/7
Polos
Polos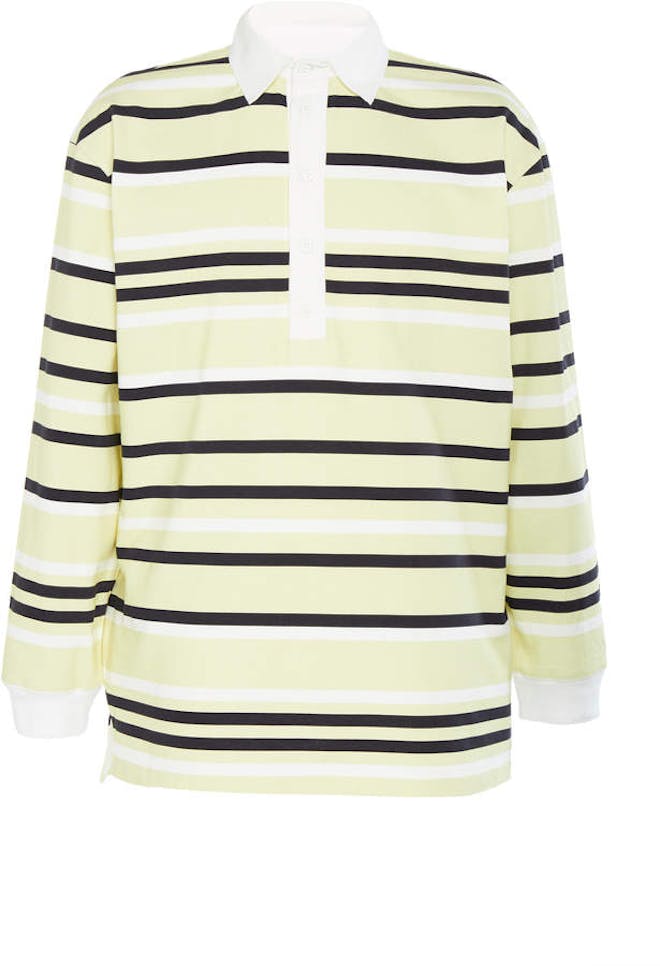 J.W.Anderson from MODA OPERANDI $550.00
Classic rugby polos date back to the early 1800s-over time it's become a perenni.
---
1/7
Shirts
Shirts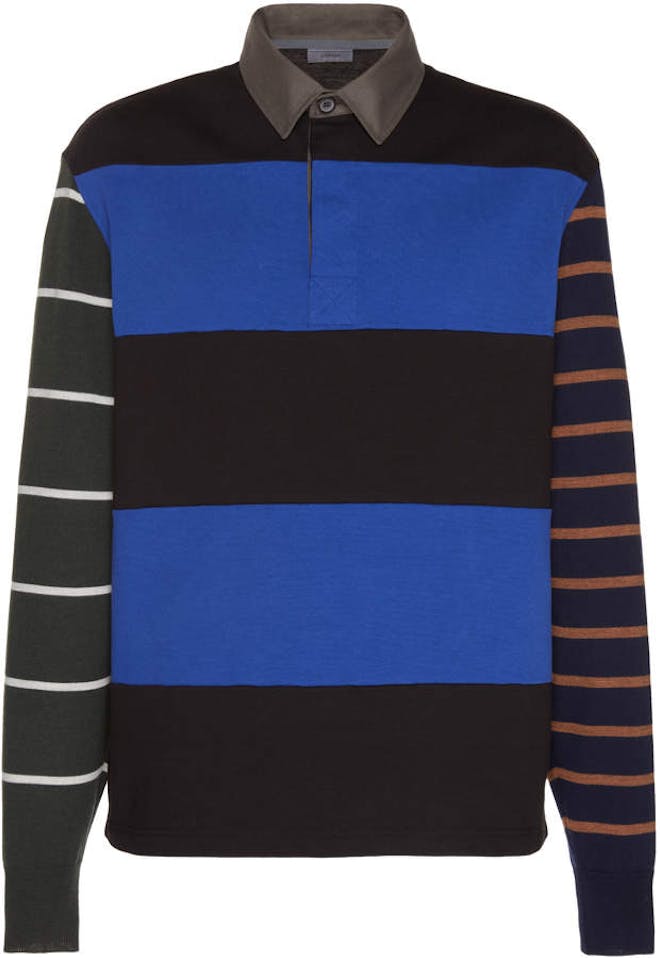 Lanvin from MODA OPERANDI $995.00
Inspired by the athletic attire worn by professional players, Lanvin's rugby swe.
---
How Do Men Wear Rugby Shirts?
You should wear it with bold contrasting colors. That has become popular these days with the revival of the typical rugby shirt. They are for casual wear, usually with a pair of jeans. They are also able to be worn as athletic wear as that is one original purpose. They are also good to wear with a pair of khakis.
You do not tuck in Rugby shirts. They are considered a more sporty casual shirt, and they have an even hem.
Last Updated on