Our Favorite Coated Jeans Explained
Here is a little about each of our favorite jeans…
1/8
Skinny Fit
Skinny Fit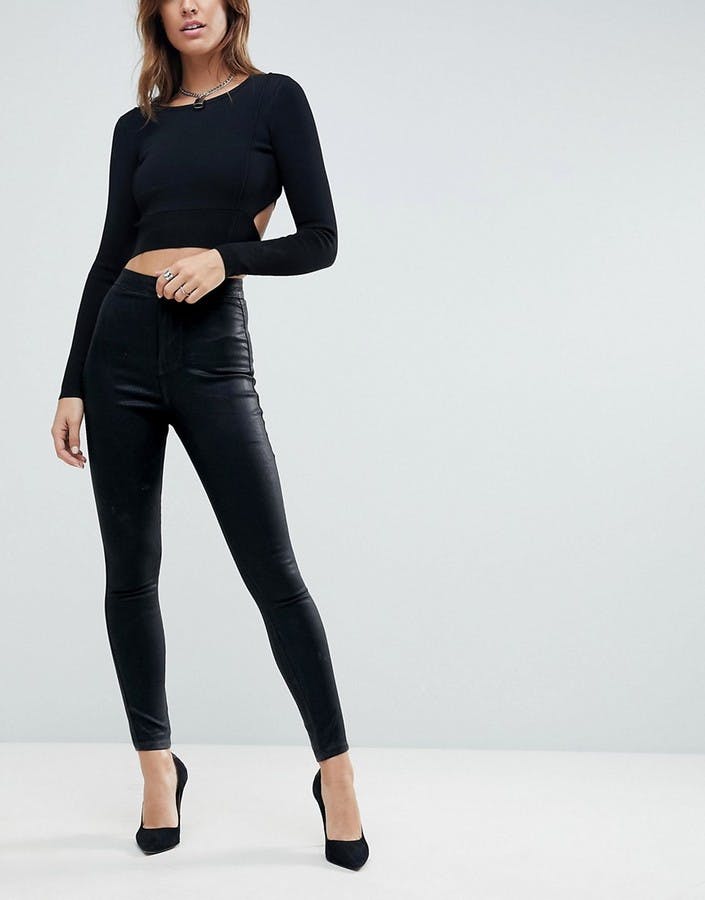 Rivington jeggings by ASOS Collection High-rise waist Just like your standards Concealed fly Functional back pockets Super-skinny fit – cut closest to.
---
1/2
Skinny Fit
Skinny Fit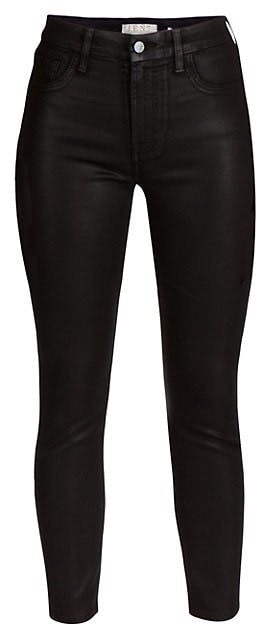 Jen7 from Saks Fifth Avenue $119.00
From the denim innovators of 7 For All Mankind.
---
1/5
Skinny Fit
Skinny Fit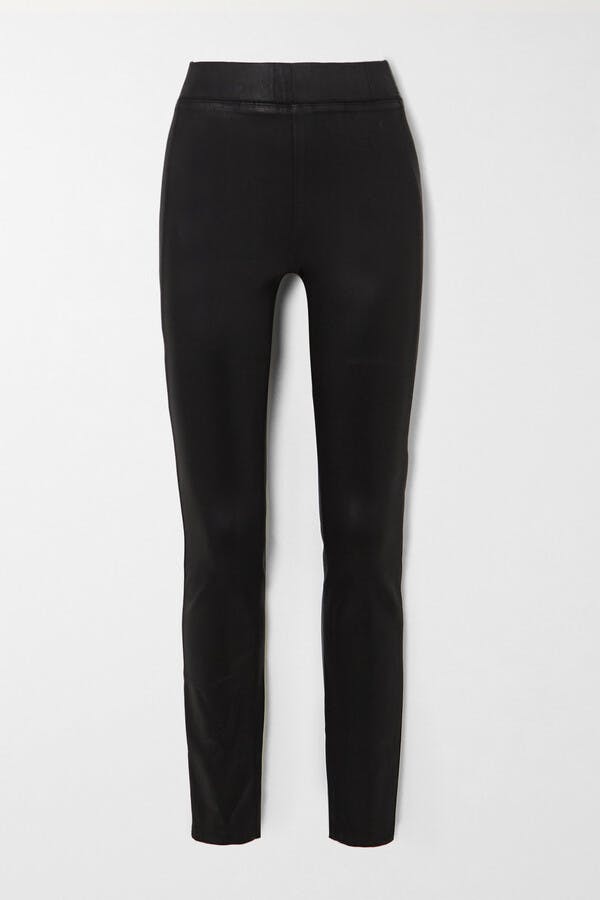 L'Agence from NET-A-PORTER $225.00
L'Agence embodies LA's laid-back vibe with a hint of understated Parisian influence – a spirit that's perfectly encapsulated in these 'Rochelle; jeans.
---
1/9
Skinny Fit
Skinny Fit
MOTHER The Swooner Coated Ankle in Black.
---
1/3
Skinny Fit
Skinny Fit

L'Agence from Saks Fifth Avenue $265.00
Chic skinny jeans with a unique coated texture for a statement-making look.
---
1/8
Skinny Fit
Skinny Fit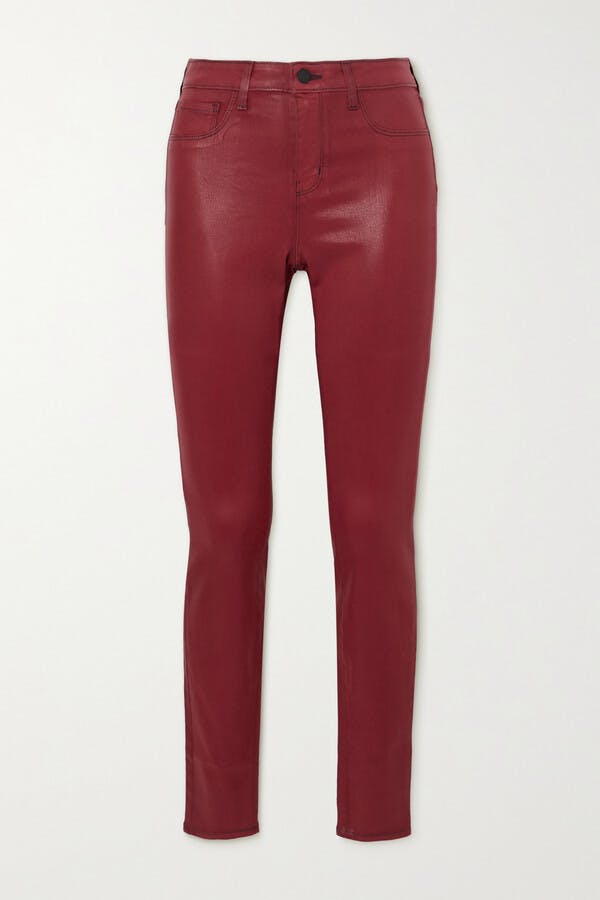 L'Agence from NET-A-PORTER $285.00
L'Agence's signature 'Marguerite' skinny jeans have been updated with a glossy, vibrant finish.
---
1/2
Skinny Fit
Skinny Fit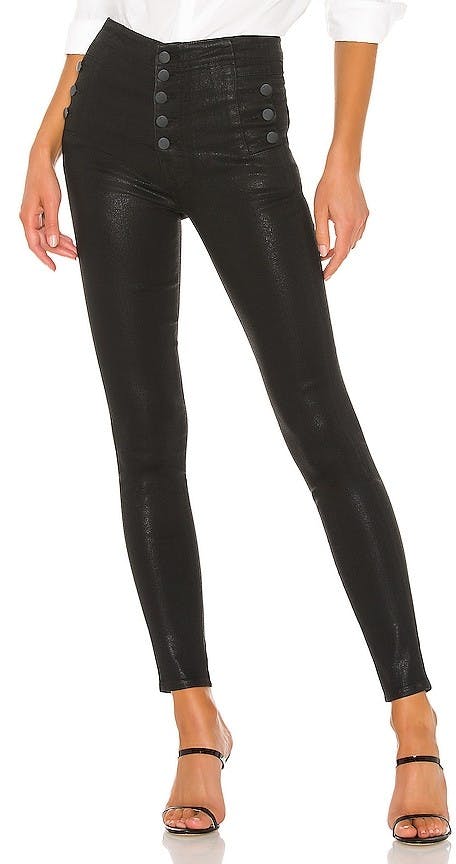 J Brand Natasha High Rise Skinny.
---
1/5
Cropped Fit
Cropped Fit

J Brand from Mytheresa $408.00
J Brand reworks its Selena bootcut silhouette in a black coated iteration this season.
---
1/7
Skinny Fit
Skinny Fit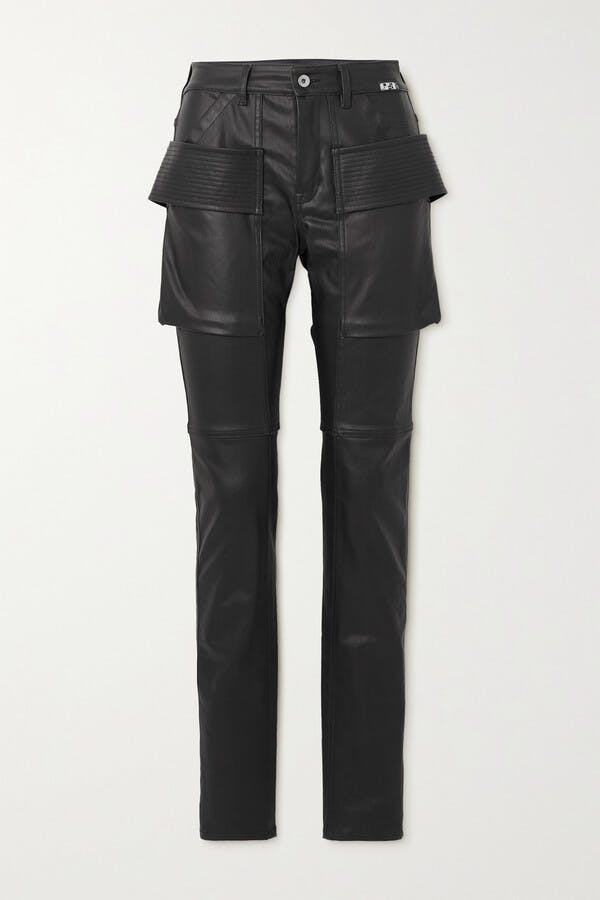 Rick Owens from NET-A-PORTER $970.00
Rick Owens' jeans are a hybrid of traditional styles and cargo pants.
---
what are coated jeans?
Coated jeans are regular jeans by all accounts. They are put through a process during manufacturing that when the process is complete, your jeans have an almost shiny wax like appearance to them. Are especially popular for those looking for a leather type look as well.
What Are Wax Coated Jeans?
Waxed coated jeans are regular jeans put through a manufacturing treatment that will make jeans shiny but feeling very rubbery (waxlike) and provide a shiny glossy finish that resembles leather or pleather.
Pros of Wax Coated Jeans
They are a great alternative to leather or pleather jeans
Look much dressier than regular jeans
The textural outcome is very interesting.
It gives off a kind of rock, modern vibe when you wear them
Cons of Wax Coated Jeans
The texture can feel very odd and be a total dealbreaker for buying them.
Much more stiff than denim, so comfort is not a given in these jeans
Hard to layer because friction is a result of getting them on and off
Can you wash coated jeans
What do you wear with your coated jeans
There are many ways you can wear your coated jeans. A sweater with a nice long jacket is great for a winter look.
As always a leather jacket is a great choice for any kind of jeans.
White tshirts with a blazer are always a great way to dress it up.
A nice cami with a long sleeve shirt partially unbuttoned will dress it up or down, whatever the mood.
How do you make coated jeans?
For the diy approach, get a clean pair of jeans. Iron them so they are flat. Mix 40% varnish with 60% black paint. Apply generously making sure to cover all the nooks and crannies. Let dry overnight, and you are good to go.