We may earn compensation through affiliate links in this story.
Pegged jeans have been very popular recently. For the uninitiated, pegged just means tapered…but like excessively tapered.
In many cases, they are wide at the hips and taper toward the ankle to exaggerate the tapered look.
These were uber popular in the 1980s and 90s, but are still around and being made by some of our favorites.
Ready for the recommendations? See below…
Frequent Questions About Pegged Jeans
How Do You Peg Men's Jeans?
Raise the hem to the thinnest part of the ankle. This helps the fold stay stiff.
Pull the inside seam into a fold. Use your thumb and
index finger to pinch the inside seam. Pull it away from your ankle. Fold the flap backward vertically so it sits on top of the denim behind it. Make the fold tight as possible.
Fold the bottom seam up 1/2 inch and hold the fold with one hand and use your other hand to fold up the entire bottom seam. Try to make the fold the same height.
The Best Pegged Jeans
And a little about what makes each special…
1/1
Distressed Jeans
Distressed Jeans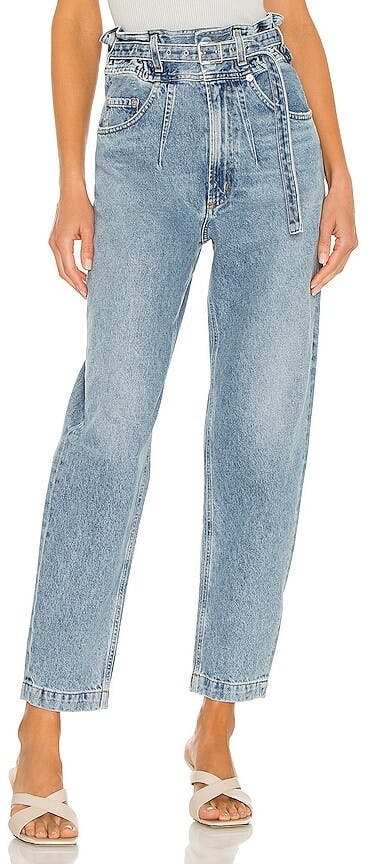 AGOLDE Riya Peg in Blue.
---
1/2
Jeans
Jeans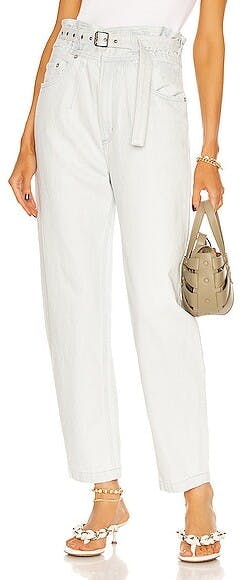 AGOLDE Riya Elasticated Peg in Blue 85% cotton 15% reused cotton.
---
1/6
Jeans
Jeans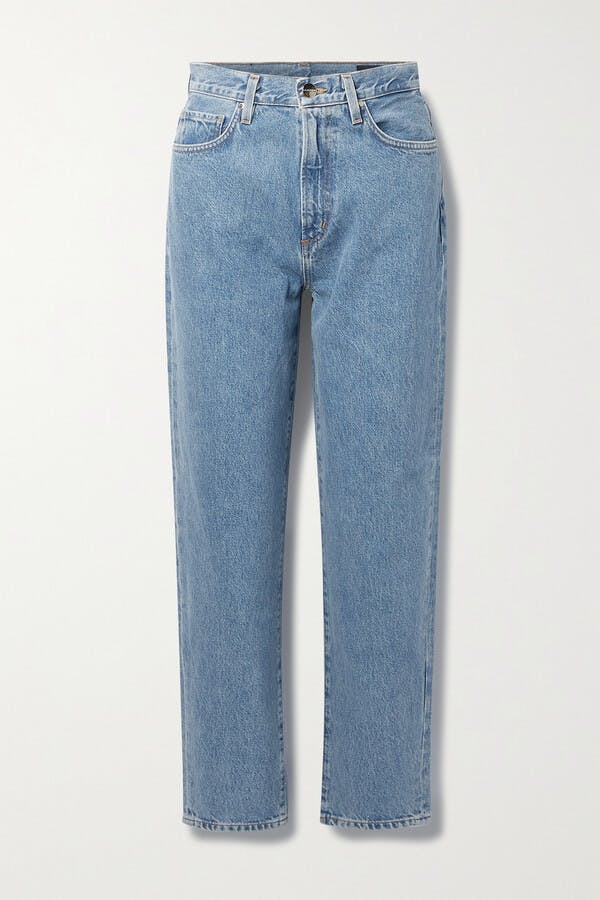 Gold Sign from NET-A-PORTER $295.00
GOLDSIGN's 'The Peg' jeans sit high on the waist and have roomy legs that taper subtly at the cuffs.
---
1/6
Jeans
Jeans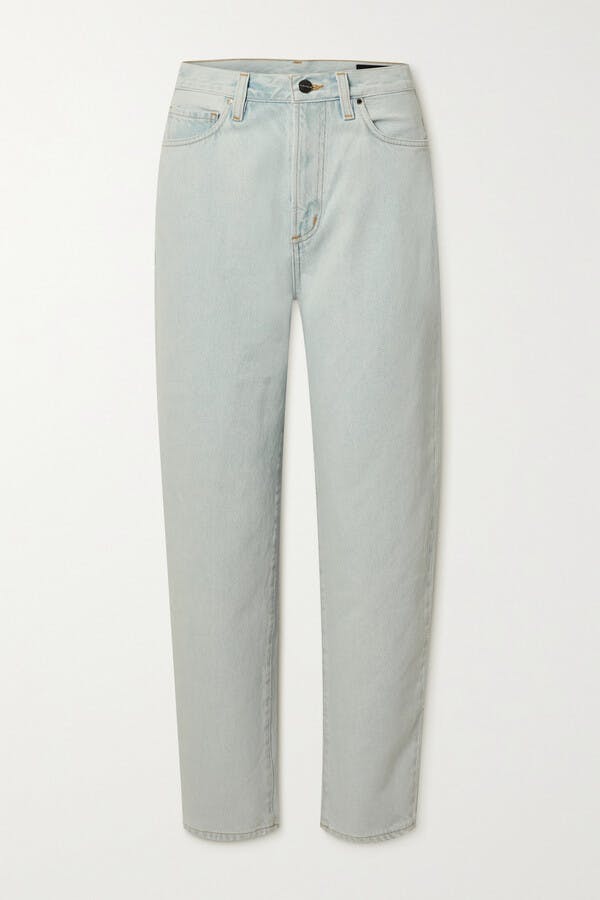 Gold Sign from NET-A-PORTER $295.00
Made from sturdy denim, GOLDSIGN's high-rise jeans have sharply tapered legs.
---
1/4
Jeans
Jeans

Call them what you will – carrot, banana or peg-leg – tapered trousers are here to stay, making AGOLDE's Riya jeans a worthy investment.
---
1/6
Jeans
Jeans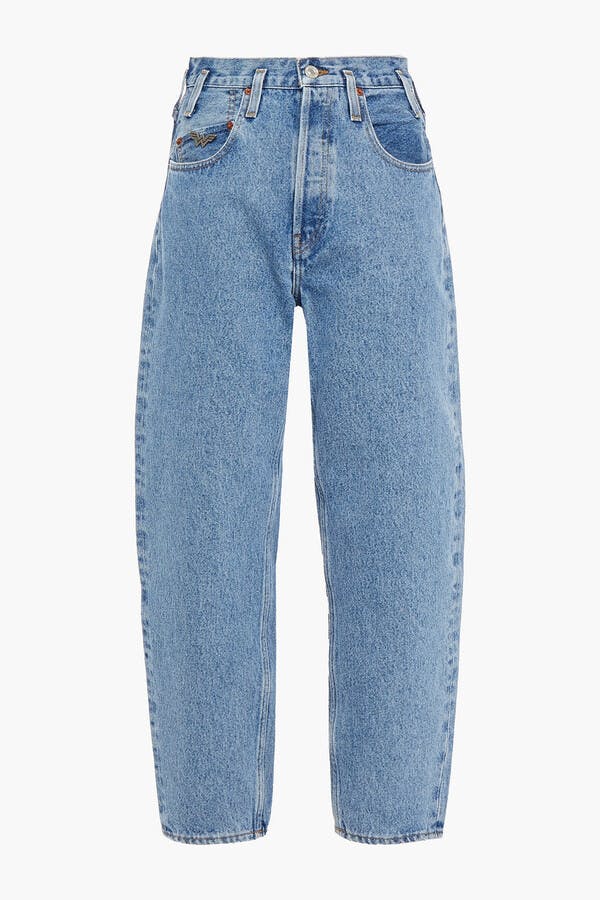 RE/DONE from THE OUTNET.COM $362.00
Tapered jeans faded denim appliquéd multipockets belt loops high-rise cut partially concealed button fastenings along front non-stretchy fabric mid-we.
---
How Do I Taper My Pants At The Ankle?
You can use a button or elastic to taper your pants. Otherwise, you can fold them over and fold them so they don't move around anywhere.
What Does It Mean To Peg Your Pants?
When you peg your pants, it simply means, you can either use buttons or a method to roll them to make them taper at the ankle.
More Articles About Pegged Jeans
Rolled pants legs for Spring/Summer
Doesn't this remind you somewhat of the pegged leg jeans look from the 80's?
We don't think we'll roll our jeans unless its going to flood. Photos…
Taking Your Jeans From Flares to Skinny
The owner is a self-taught seamstress and crafter. Her site is to provide a free
resource for crafters. I found a couple different bloggers showing their skinny
jeans …