For the most part, the best way to describe an unstructured blazer is that there is not a lot of excess. There is minimal material, minimal lining, and the shoulders are thin. It has less material but is very stylish.
The Best Unstructured Blazers
1/3
Suits
Suits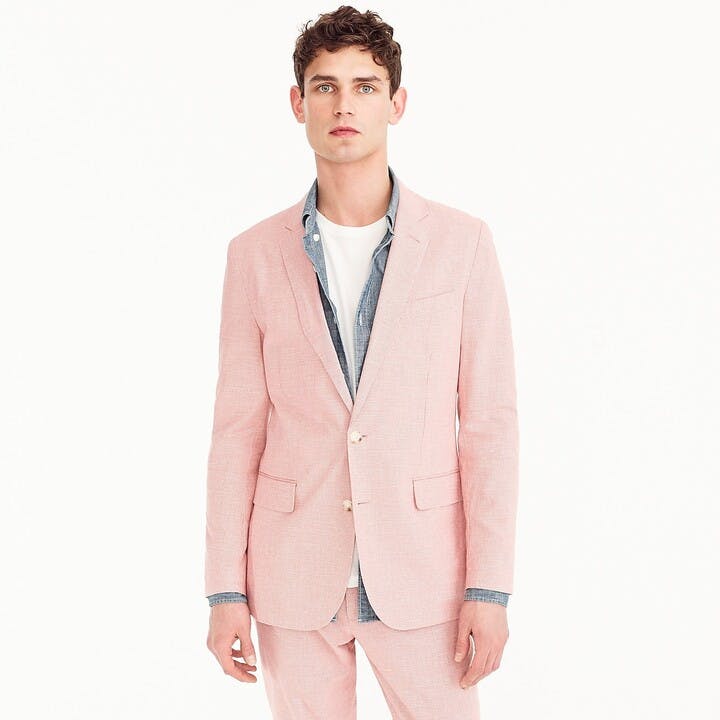 Our Ludlow unstructured blazer has been such a hit, this season we've made it a suit.
---
1/12
Sportcoats
Sportcoats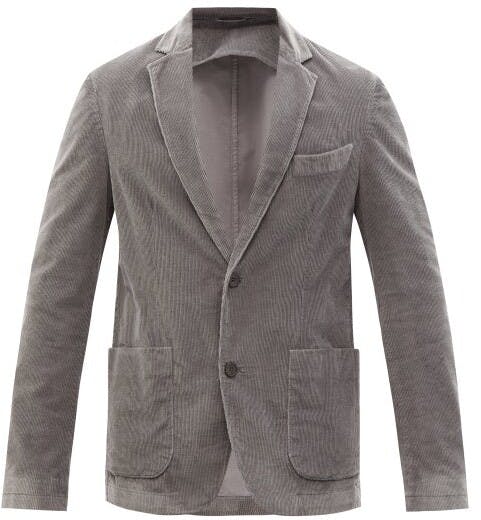 Officine Generale from MATCHESFASHION $555.00
Officine Générale – Officine Générale blends the plush cotton corduroy of this grey blazer with modal for impeccable softness.
---
1/8
Sportcoats
Sportcoats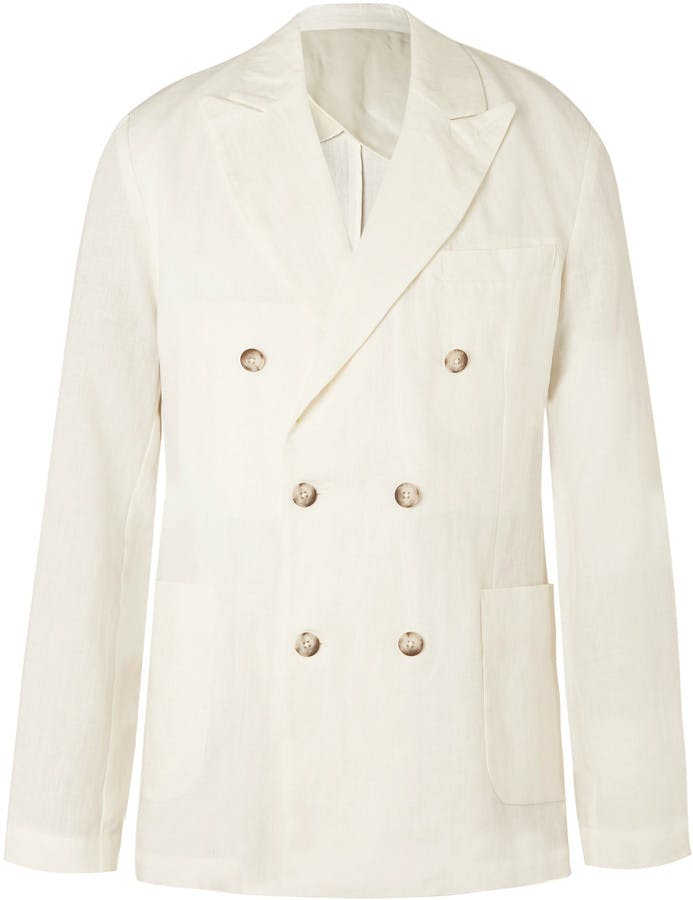 Frescobol Carioca from MR PORTER $615.00
Frescobol Carioca's capsule with Mr Johannes Huebl references key pieces from the dapper jetsetter's wardrobe, as well as two of his favourite destina.
---
1/3
Sportcoats
Sportcoats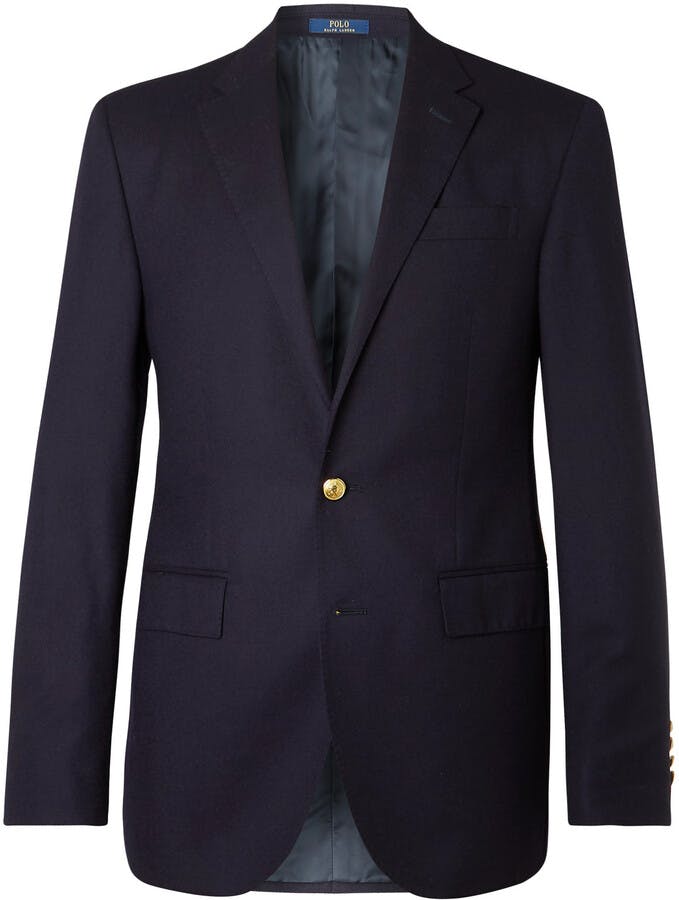 Polo Ralph Lauren from MR PORTER $895.00
Polo Ralph Lauren's linen-blend blazer looks just as good with jeans as it does with smart trousers.
---
1/6
Sportcoats
Sportcoats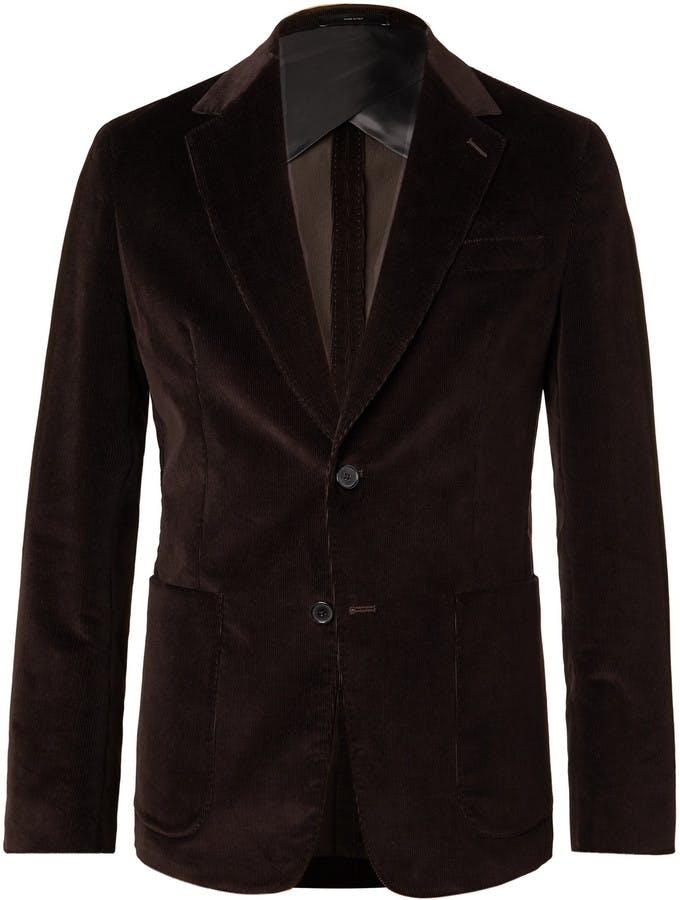 Paul Smith from MR PORTER $975.00
Paul Smith's suit jacket is made from breathable stretch-cotton corduroy in a rich dark-brown.
---
1/12
Sportcoats
Sportcoats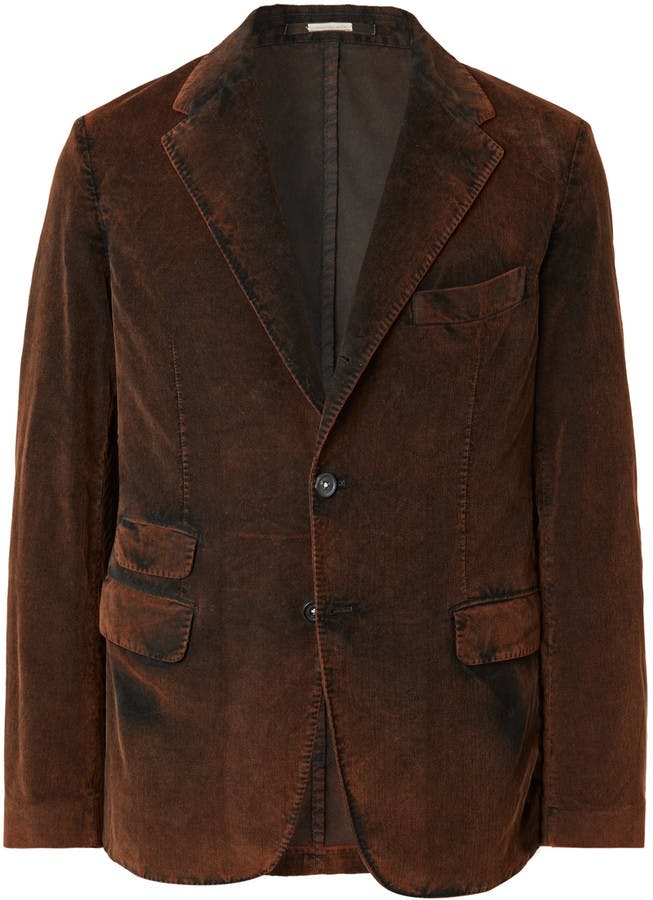 Massimo Alba from MR PORTER $1,025.00
EXCLUSIVE AT MR PORTER.
---
1/1
Sportcoats
Sportcoats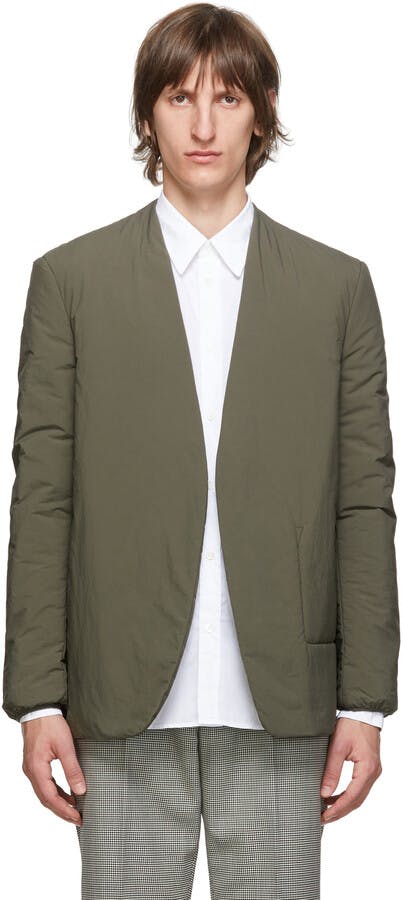 Maison Margiela from SSENSE $1,555.00
Long sleeve unstructured garment-dyed recycled nylon blazer in khaki.
---
1/12
Sportcoats
Sportcoats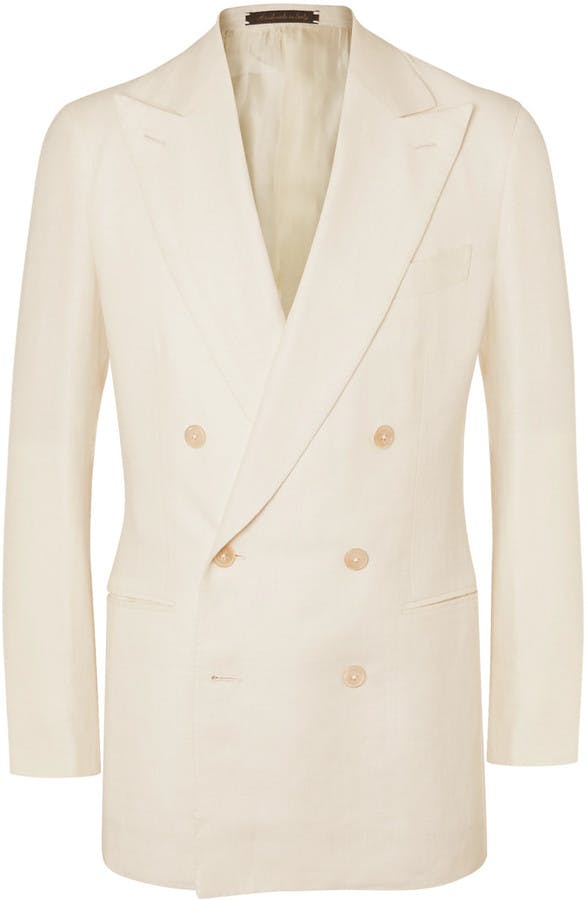 Tailoring today is not synonymous with the formal suit-and-tie look, people are looking for something else, " believes Saman Amel's Mr Dag Granath.
---
1/9
Sportcoats
Sportcoats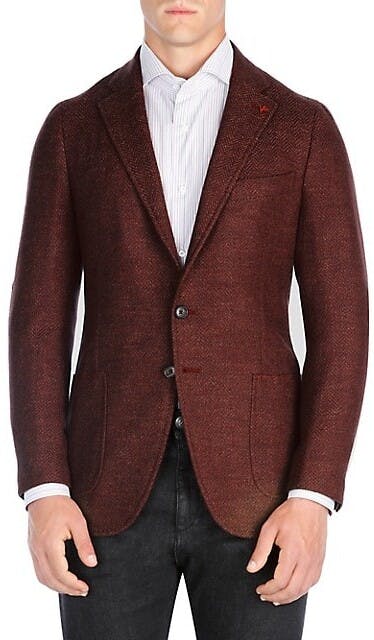 Isaia from Saks Fifth Avenue $3,255.00
Wool-blend sportcoat in a timeless herringbone design Notch lapels with buttonhole Long sleeves Button front Chest welt pockets Front patch pockets To.
---
1/7
Sportcoats
Sportcoats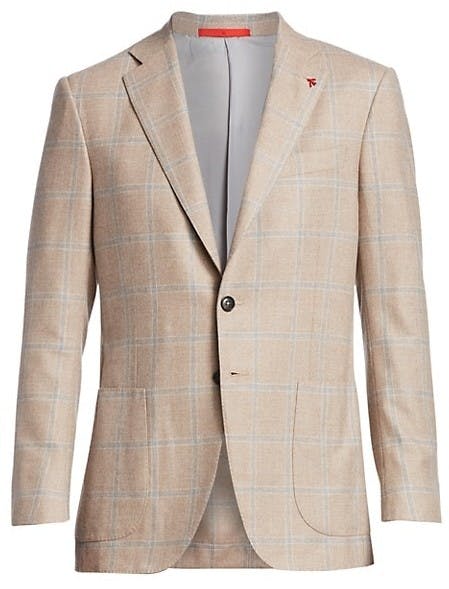 Isaia from Saks Fifth Avenue $3,295.00
A rich blend of wool and cashmere is tailored to a streamlined classic fit and finished with a signature lapel pin for a pop of color.
---
1/6
Sportcoats
Sportcoats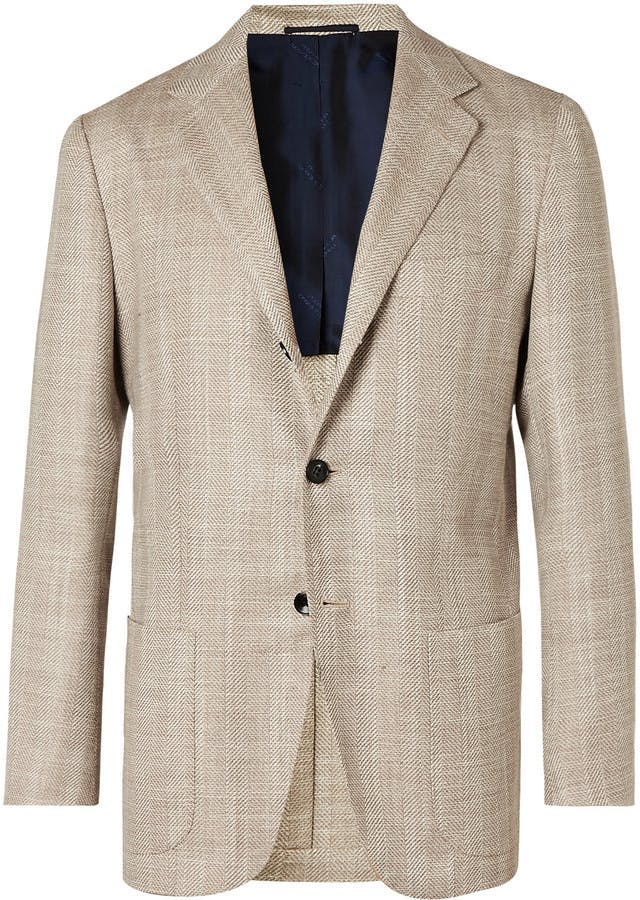 Kiton from MR PORTER $7,750.00
Kiton believes the longevity of its expertly crafted garments lies in passing its tailoring skills down to future generations, the house even founded .
---
1/6
Suits
Suits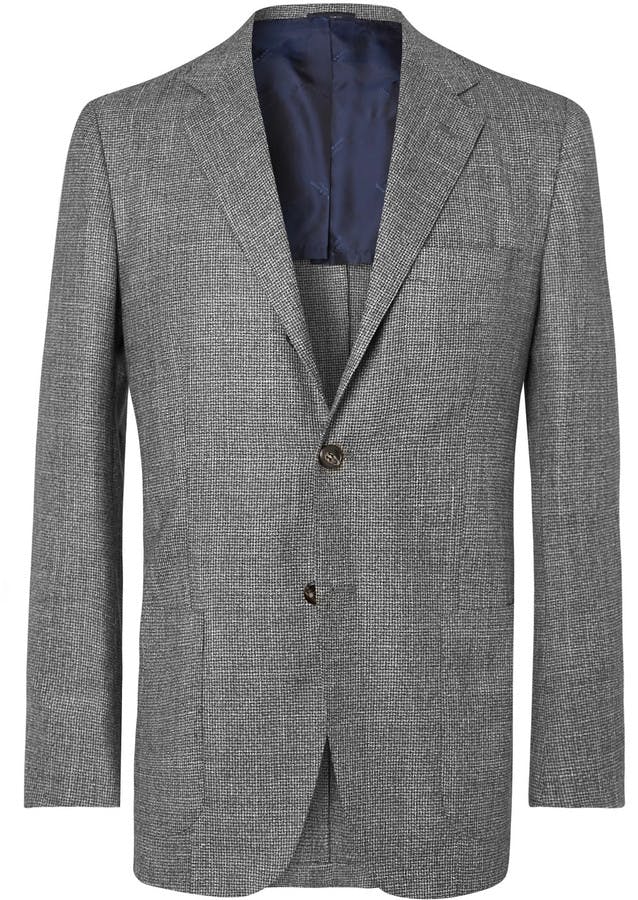 Kiton from MR PORTER $8,150.00
Only a select few apprentices inducted into Kiton's tailoring school graduate to its factory in Naples, thus ensuring the highest possible standards a.
---
You can alter a blazer. You cannot lengthen it, only shorten it though, being sure not to throw off the balance of the blazer. You can alter the sleeve width. It is important that you do not widen them too much.Taking the jacket in and out also needs to be done with care, so you will still maintain the tailored look.
If you are going for the complete casual look, use lightweight linen that radiate relaxation. Jeans, chinos, and shorts all look good with the blazer, and even a Tshirt will look good as well. Cotton is a great material to promote the casual look. If you want the casual look in the cooler season, wool is a great material and jeans is a great combo to pair with it.