For the most part, the best way to describe an unstructured blazer is that there is not a lot of excess. There is minimal material, minimal lining, and the shoulders are thin. It has less material but is very stylish.
The Best Unstructured Blazers
1/1
Sportcoats
Sportcoats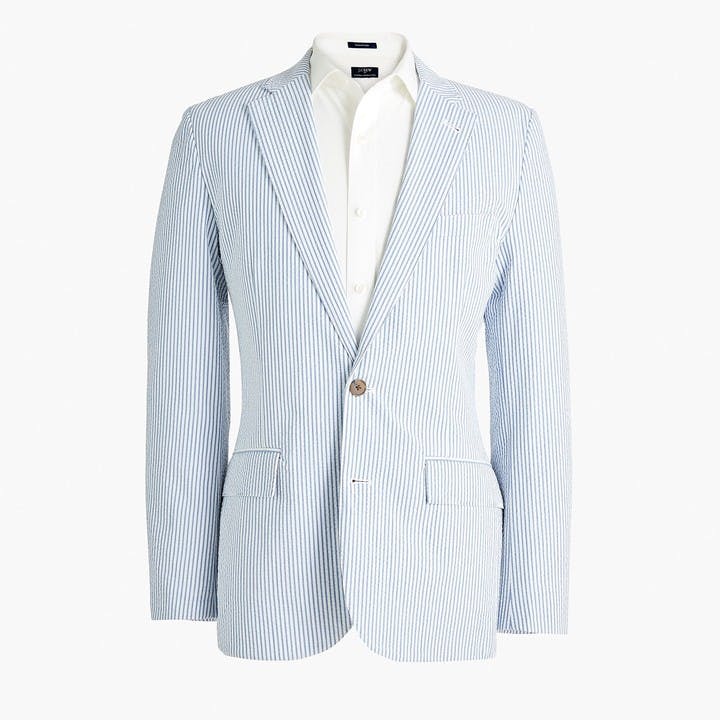 J.Crew from J.Crew Factory $188.00
Cotton.
---
1/3
Sportcoats
Sportcoats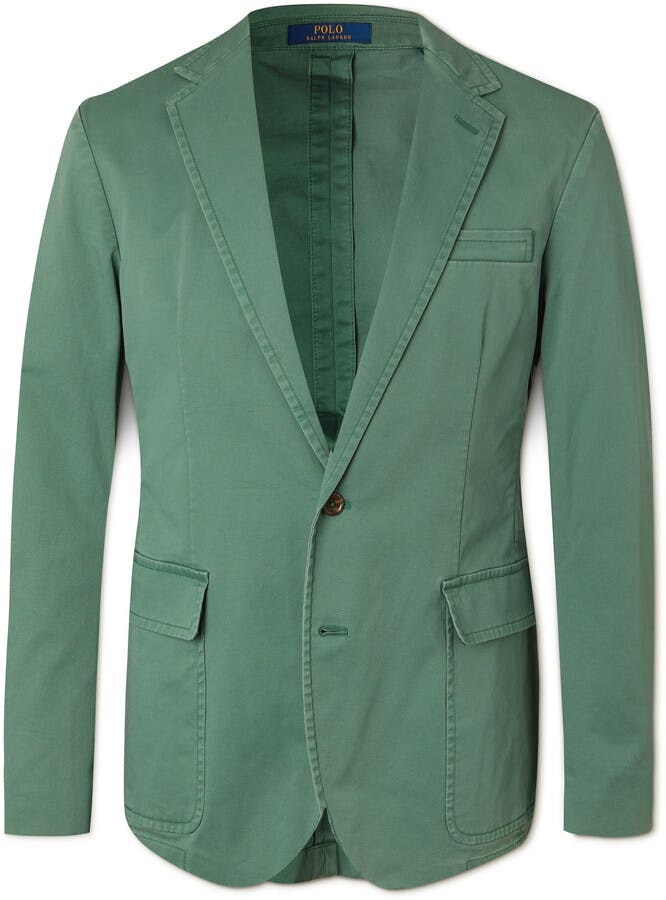 Polo Ralph Lauren from MR PORTER $300.00
Polo Ralph Lauren's unstructured blazer is garment-dyed so it feels soft and bro.
---
1/6
Sportcoats
Sportcoats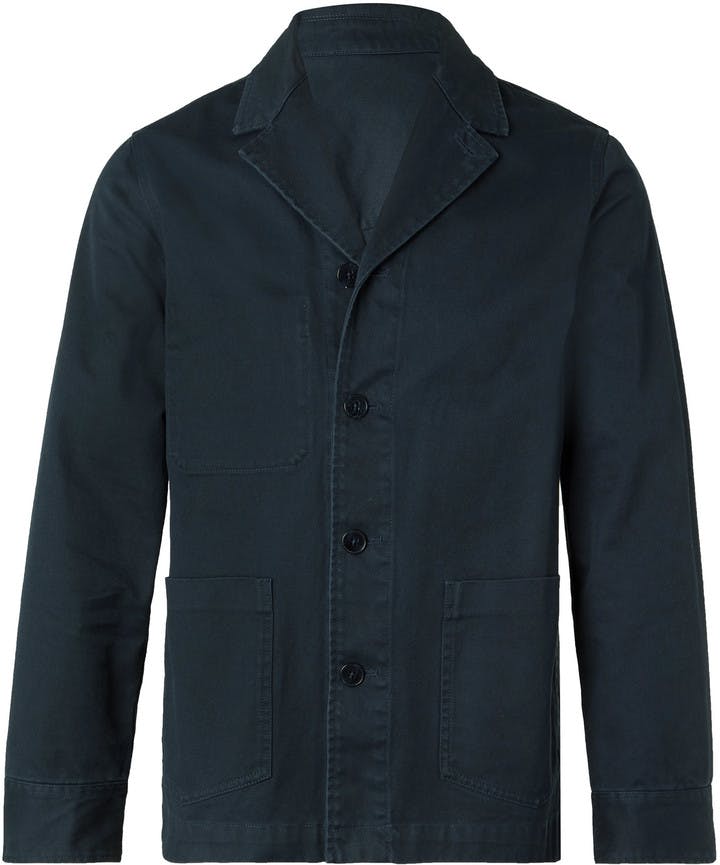 Officine Generale from MR PORTER $420.00
Officine Générale's 'Benjamin' blazer is styled as a chore jacket and made from .
---
1/10
Sportcoats
Sportcoats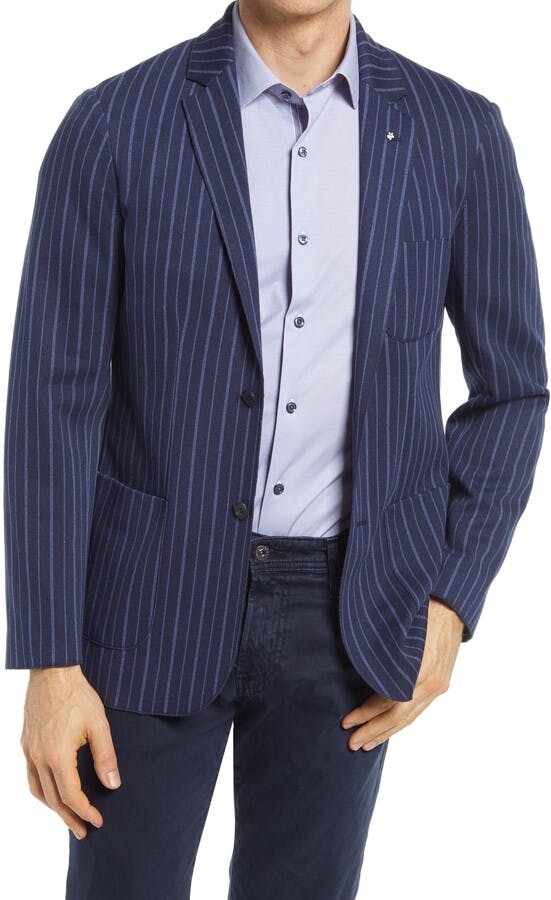 Bugatchi from Nordstrom $420.00
Eye-catching stripes touch up a stylish Italian sport coat with an unstructure, .
---
1/8
Sportcoats
Sportcoats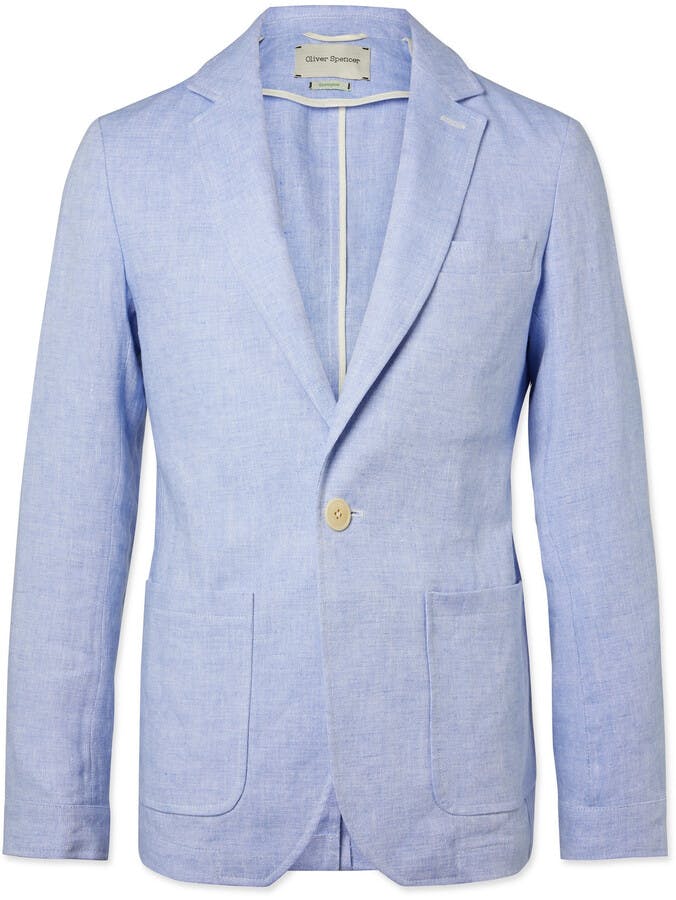 Oliver Spencer from MR PORTER $505.00
EXCLUSIVE AT MR PORTER.
---
1/9
Sportcoats
Sportcoats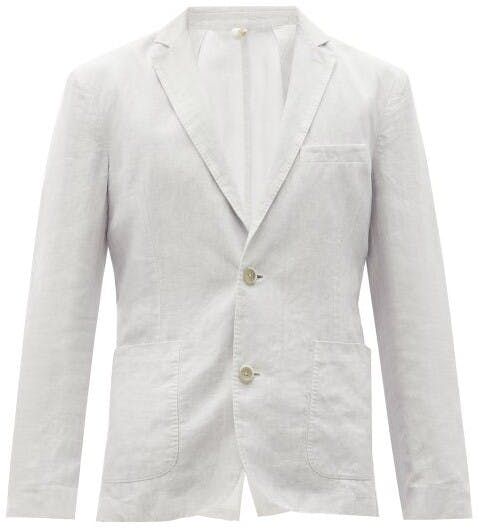 120% Lino from MATCHESFASHION $600.00
120% Lino – 120% Lino captures the sartorial essence of southern Italy with this.
---
1/4
Sportcoats
Sportcoats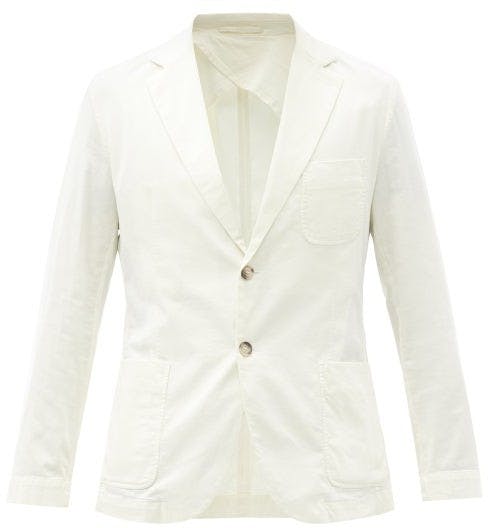 Frescobol Carioca from MATCHESFASHION $605.00
Frescobol Carioca – Frescobol Carioca draws from the sartorial heritage of Naple.
---
1/11
Sportcoats
Sportcoats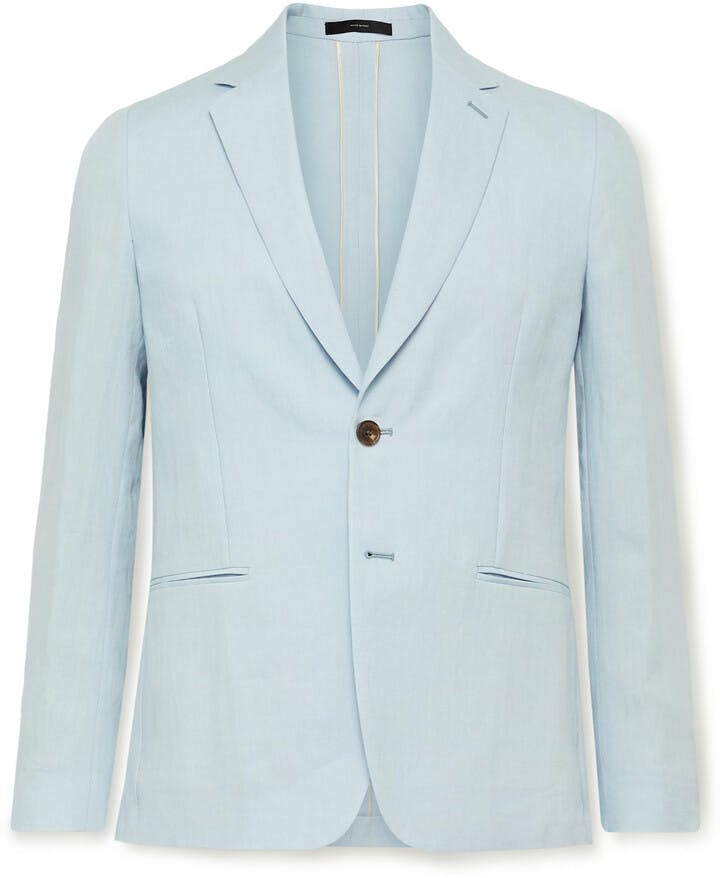 Paul Smith from MR PORTER $995.00
It's important to select the proper suit jacket for each season and this linen o.
---
1/7
Sportcoats
Sportcoats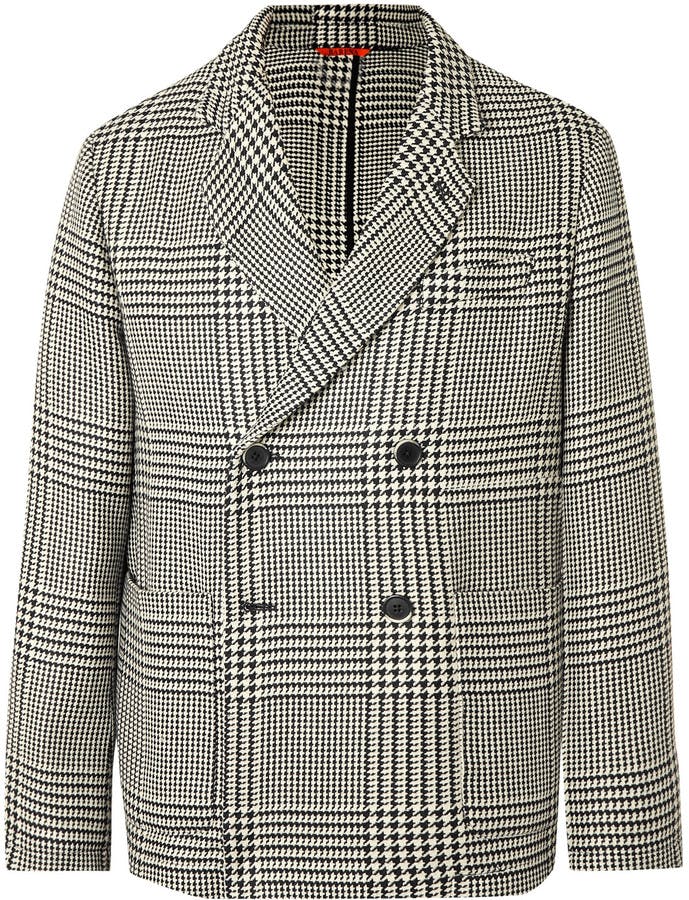 Barena from MR PORTER $1,145.00
Barena founder Mr Sandro Zara is endlessly inspired by the elegance and heritage.
---
1/2
Sportcoats
Sportcoats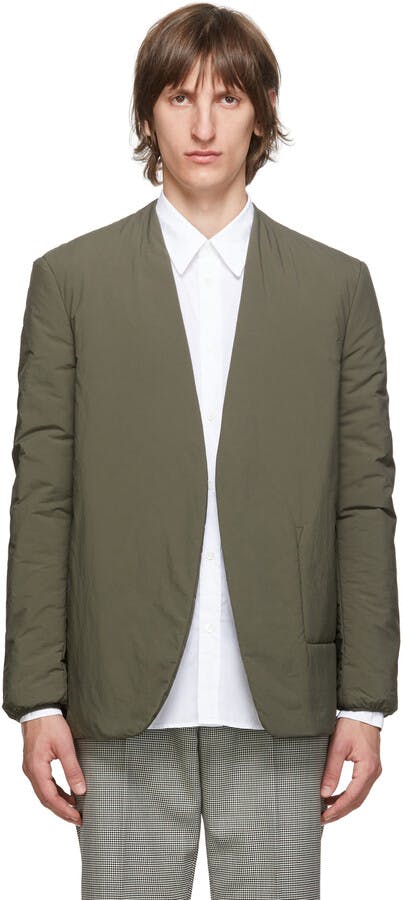 Maison Margiela from SSENSE $1,555.00
Long sleeve unstructured garment-dyed recycled nylon blazer in khaki.
---
1/12
Sportcoats
Sportcoats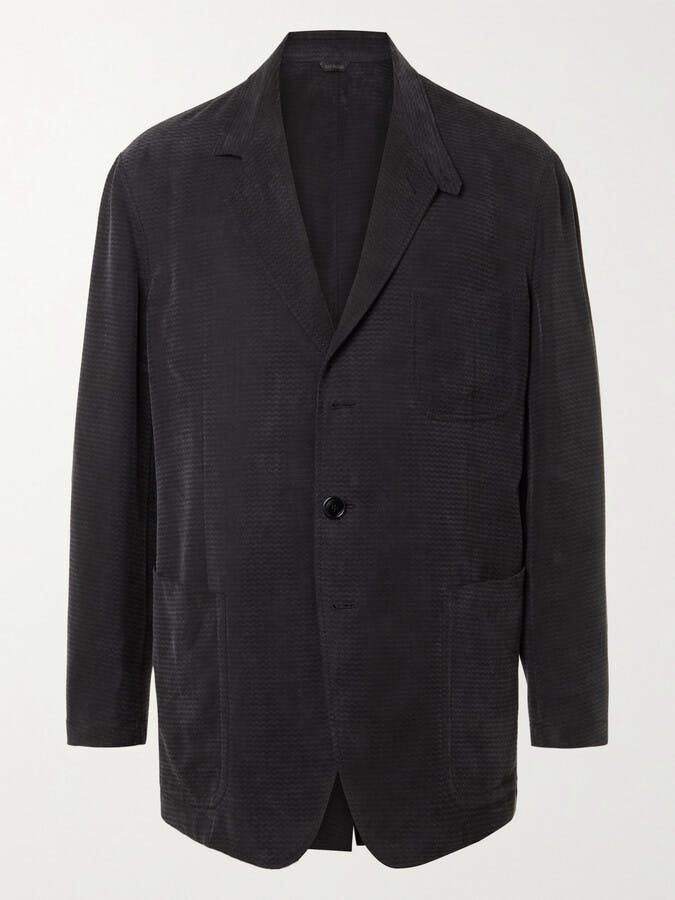 Giorgio Armani from MR PORTER $2,595.00
Giorgio Armani's laid-back yet polished suit jacket is expertly cut and tailored.
---
1/5
Sportcoats
Sportcoats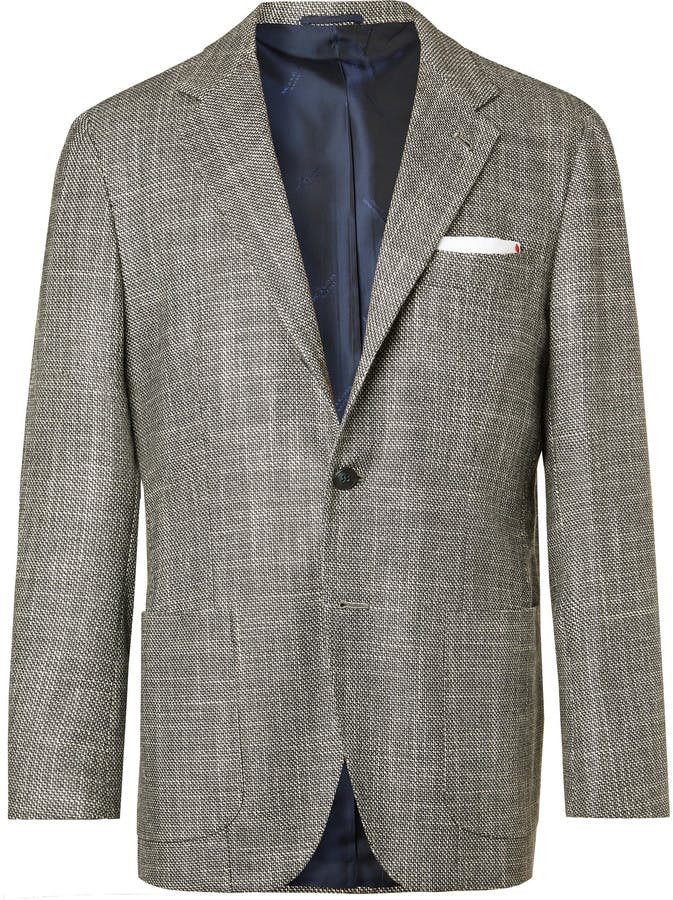 Kiton from MR PORTER $8,580.00
Kiton tailors its suits in such a way that they mould to the shape of your body,.
---
You can alter a blazer. You cannot lengthen it, only shorten it though, being sure not to throw off the balance of the blazer. You can alter the sleeve width. It is important that you do not widen them too much.Taking the jacket in and out also needs to be done with care, so you will still maintain the tailored look.
If you are going for the complete casual look, use lightweight linen that radiate relaxation. Jeans, chinos, and shorts all look good with the blazer, and even a Tshirt will look good as well. Cotton is a great material to promote the casual look. If you want the casual look in the cooler season, wool is a great material and jeans is a great combo to pair with it.