We may earn compensation through affiliate links in this story.
Workwear has had a huge influence over the past few seasons. Of all the workwear characteristics, pleating is a designer favorite. As denim and workwear go hand in hand, naturally we are seeing a pleated revival.
For pleated design, many have kept true to the original workwear inspiration: the working woman.
And as a result, the jeans have clean lines, wider hems and some being cropped for ease of movement. These styles reflect the time when women joined the workforce, making a style that works just as well for the women of today…just as they did way back when.
Our Favorite Pleated Jeans
And a little about what makes each special…
1/4
Jeans
Jeans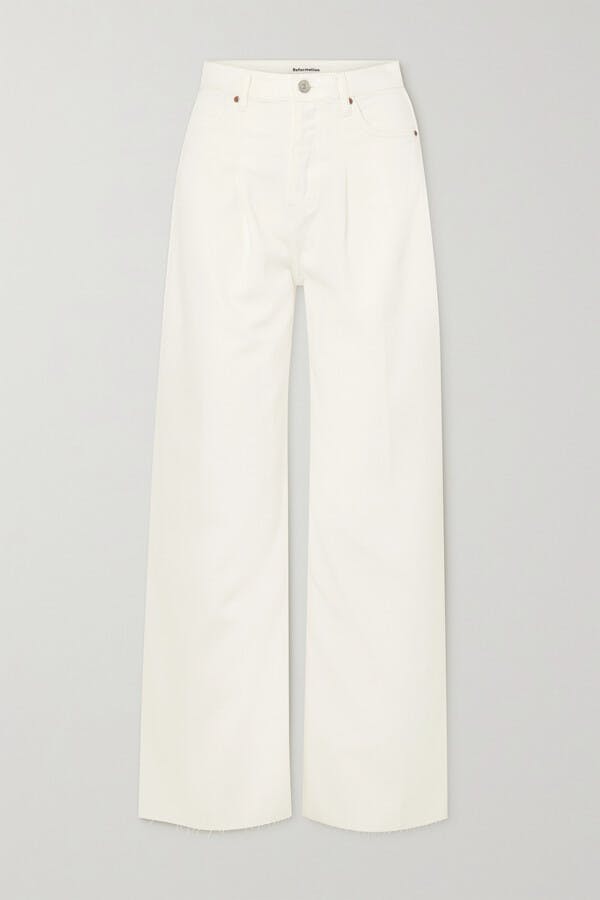 Reformation from NET-A-PORTER $148.00
Reformation's jeans are woven from a blend of organic cotton and TENCEL™ Lyocell – the former restricts the use of chemicals and, although it still us.
---
1/2
Relaxed Jeans
Relaxed Jeans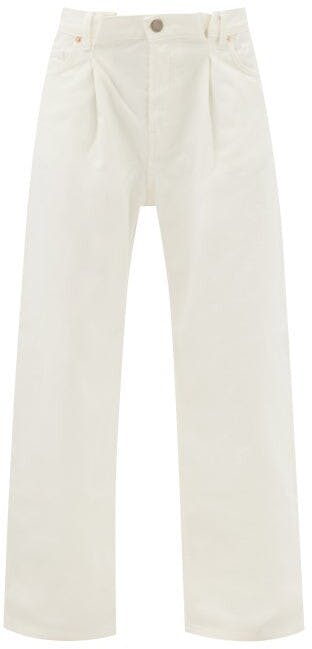 Raey from MATCHESFASHION $150.00
Raey's white Fold baggy boyfriend jeans are made from structured organic-cotton denim with a low-rise waist and stitched pleats to refine the oversize.
---
1/5
Jeans
Jeans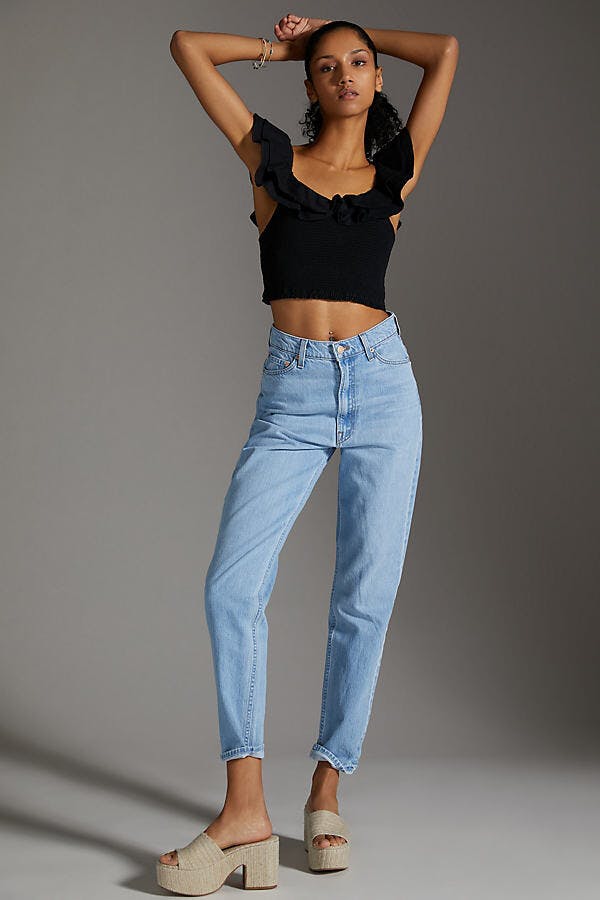 Mother from Anthropologie $198.00
Just a nibble: SNACKS! From MOTHER takes cues from throwback styles of the '80s and '90s, reimagining them with more exaggerated shapes and extreme pr.
---
1/1
Flare Jeans
Flare Jeans

Wide-leg non-stretch denim jeans in blue.
---
1/3
Flare Jeans
Flare Jeans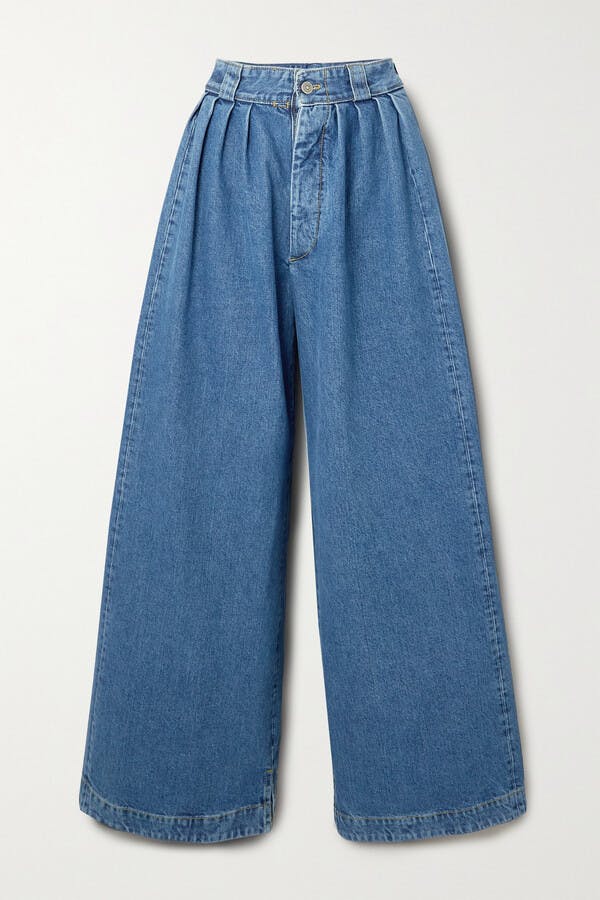 Maison Margiela from NET-A-PORTER $785.00
You can always rely on Maison Margiela to construct cool and impactful silhouettes.
---
How To Wear Pleated Jeans
Pleated's clean lines and overall smart feel dress up anything you wear. You can easily pair them with a graphic tee and a motorcycle jacket for a sample everyday look or dress them up with a crisp white button up shirt or sweater and sandals for something that has a french ease to it.
How do you choose to style them?