If you've been around denim since the early 2000s, then you are well aware of Diesel. Once the crown jewel of premium denim, Diesel was a pioneer in bringing the Italian style and quality to the US., pioneering premium denim, high-fashion denim, and celebrity endorsements.
1/1

Revive your casual wear with Diesel's streetwear-inspired staples. Choose from re-worked basics, luxe knits, graphic tees, premium denim and cas…
---
1/2

Burgundy Burgundy Coated Straight Let Cottond Blend Jeans from Diesel -High waist -Buttons on the front on the back and on the sides -Belt loops…
---
Our picks for the best Diesel jeans…
1/4
Skinny Denim
Skinny Denim

Dark blue cotton-blend D-Roisin 0098L skinny-fit jeans from Diesel featuring a m.
---
1/9
Skinny Denim
Skinny Denim

Jeans Diesel Slandy Super Skinny Stretch Jeans With Regular Waist And 5-pockets.
---
1/8
Denim
Denim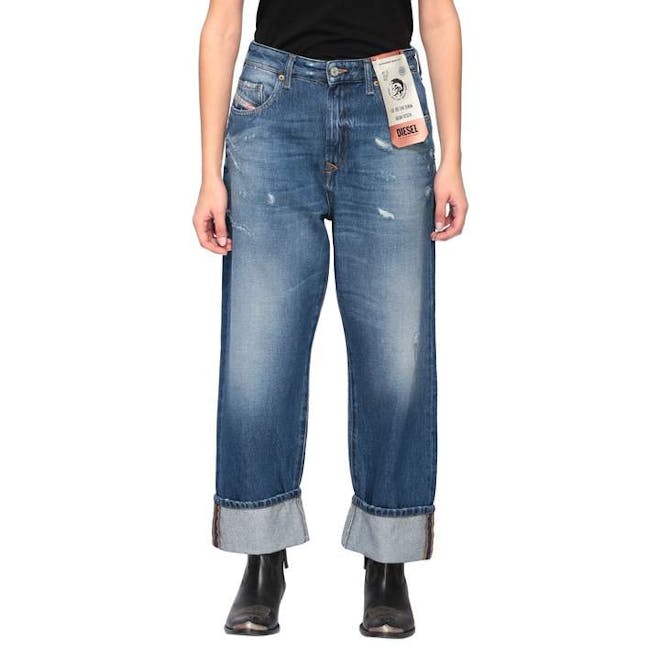 Jeans Diesel D-reggy Wide-waisted Jeans With Regular Waist.
---
1/4
Skinny Denim
Skinny Denim

Blue faded straight jeans from Diesel featuring a high waisted style bottom, a w.
---
1/4
Skinny Denim
Skinny Denim

Pioneers of denim and change, Diesel has evolved into a premium casual wear bran.
---
1/7
Denim
Denim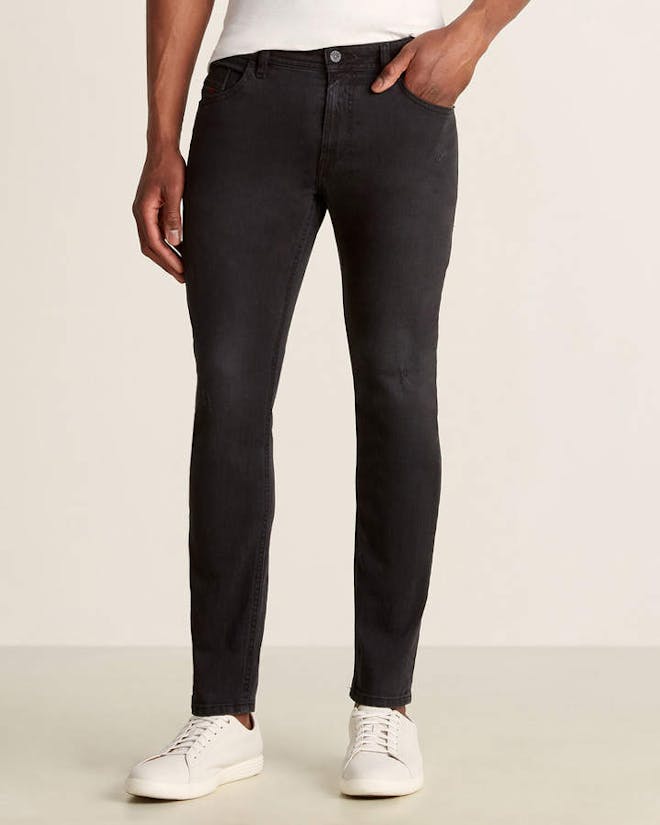 Diesel from Century 21 $198.00
Zip fly with button closure, five-pocket construction Belt loops, tonal stitchin.
---
1/4
Distressed Denim
Distressed Denim

Black stretch cotton barbed wire skinny jeans from Diesel featuring a waistband .
---
1/5
Straight Denim
Straight Denim

Diesel's latest collection is characterised by cosy off-duty staples that speak .
---
1/6
Denim
Denim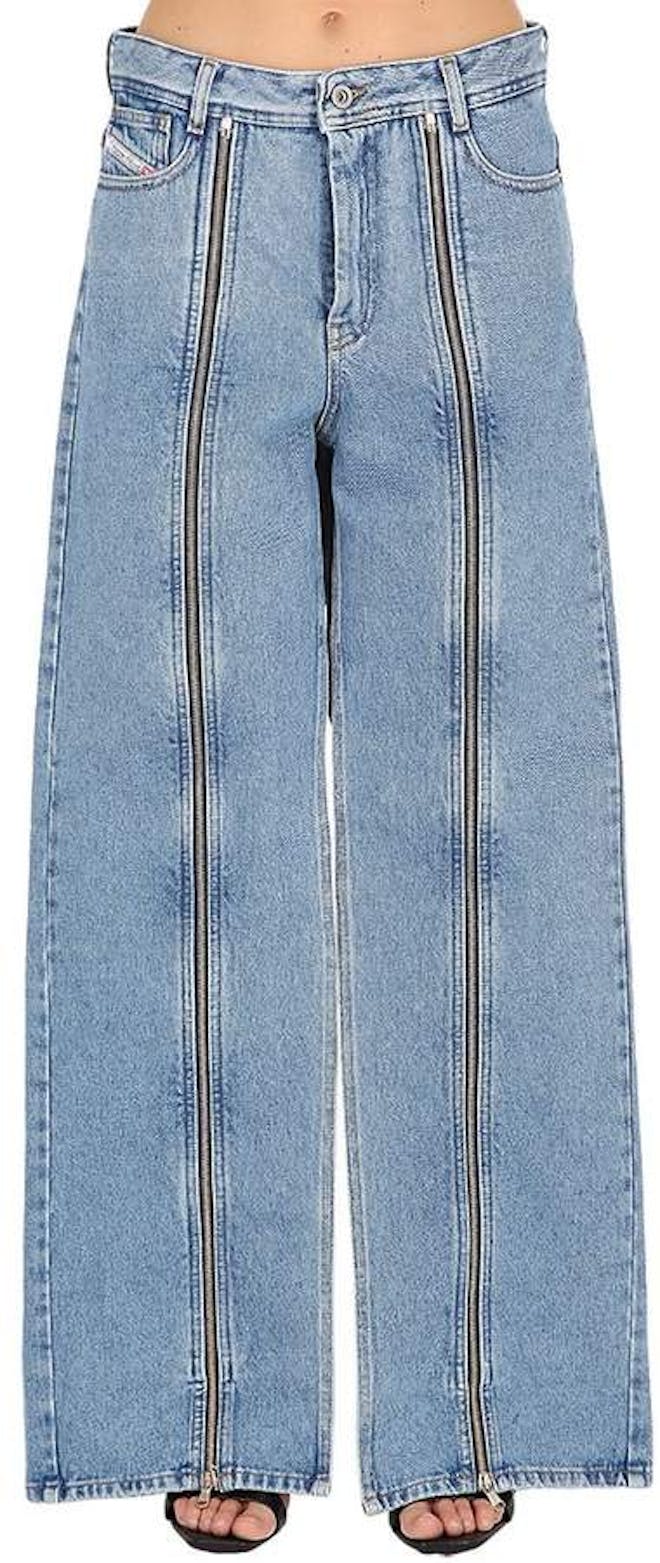 Diesel from LUISAVIAROMA $655.00
Created in collaboration with Shayne Oliver.
---
Diesel Jeans Fit Guide
Most reports and my own experience with Diesel is that they are true to size. In 2018, they have a bunch of different fits, so you can really find anything from relaxed to skinny to whatever falls in between.
When in doubt, choose Reddit — great info from helpful Redditors about fit
Truth be told, Diesel is more renowned for their stylish look, not their comfy fit. I am a huge DL1961 fan simply because they are so comfy and true to size.
In short, no need to size up or down, but if comfort is kind, look to other options.
How do you know if Diesel jeans are authentic?
For some, labels are everything. To make sure your purchase is the real deal, look for these tips to make sure you are getting your Diesel jeans.
The tag will be on the inside with an Indian head saying Disel-Only-The-Brave.
It will have SIZE underneath it.
Under the size label will be the wash instruction and will have the Made in label. It should say Italy, Tunisia, Morocco and Romania.
On the washing instructions it will have MOD-make sure the model tag matches the actual make of the jeans
On the Indian head label, there should be a line of stitching that says Diesel.
Check the buttons on the jeans, some should be branded with the Diesel name.
Are Diesel jeans good?
Last Updated on