Sometimes the vintage blue denim jackets are just not cutting it for the look of the day. Whether you choose to style them in an all black double denim look or pair them with some chinos for a more put together look, there is no denying that need for a black denim jacket.
In a washed black to a clean, the black denim jacket can make you want to try out the more forwards cuts that you wouldn't normally attempt to try due to it's power of the toned down colorway. So let's give those blues a quick break and try out these cool black denim jackets that'll give a fresh new attitude to your looks.
Editor's Choice
John Elliott from MR PORTER $405.00
. John Elliott's denim 'Thumper' jacket is paint-splattered and distressed for a cool, lived-in look. It's been made in Japan from rigid black c…
Most About Black Denim Jacket
What Can I Wear With A Black Denim Jacket?
Depending on the look you are going for will determine what you wear. You can dress it up with a dressier shirt. You can go for the blue collar button up look. The casual look with a tee shirt and denim on denim. Just decide how you want to showcase your jacket.
Best Black Denim Jackets
And a little about what makes each special…
1/5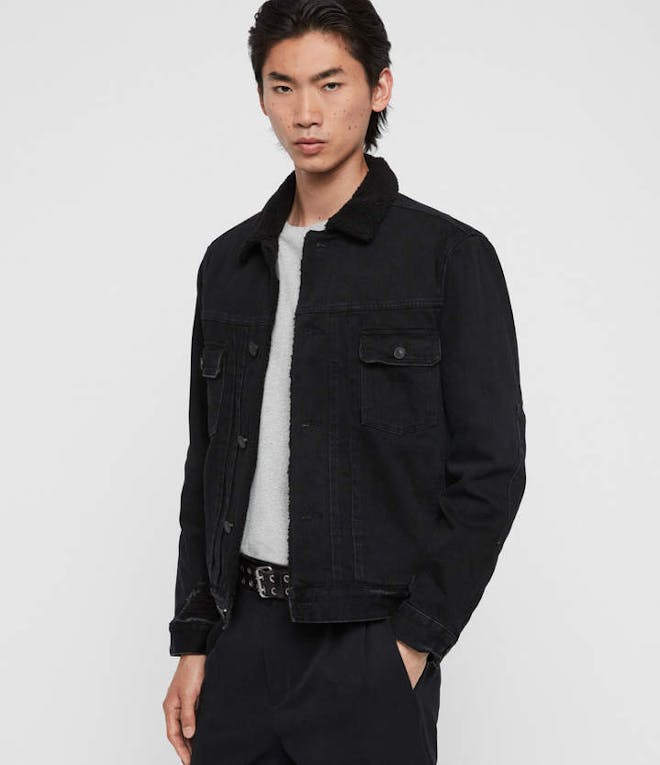 Distressed denim for off-duty days. The Bladro Denim Jacket is cut to a relaxed shape, ideal for layering. Its faux-sheepskin lining offers warm…
---
1/5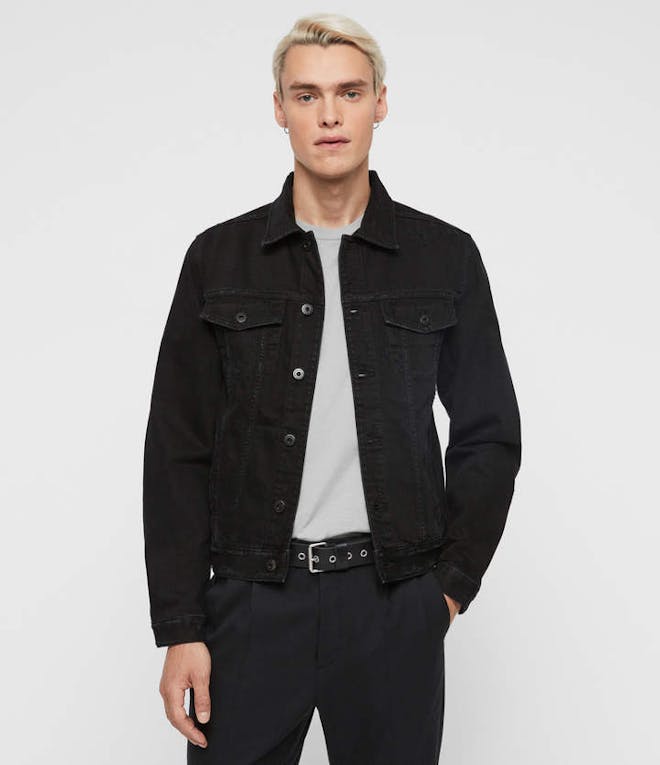 You don't have to be a trucker to wear the Blank Jacket. Crafted from denim with distressing throughout the body and AllSaints metal shank butto…
---
1/5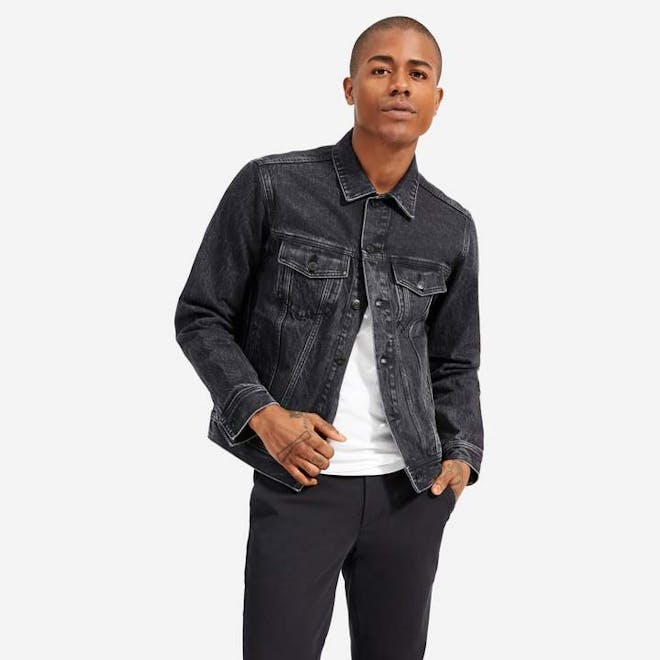 An iconic layer—to live in year-round. We start with a milled-in-Japan 13.5 oz denim and garment-wash each jacket for a one-of-a-kind look. Wear…
---
1/5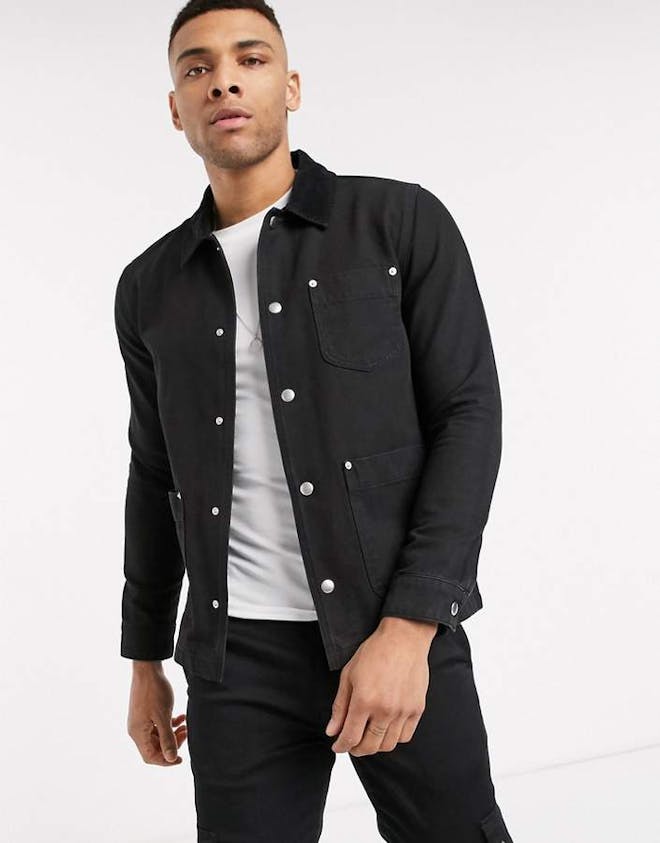 Jacket by ASOS DESIGN Part of our responsible edit Spread collar Press-stud placket Functional pockets Regular fit True to size…
---
1/5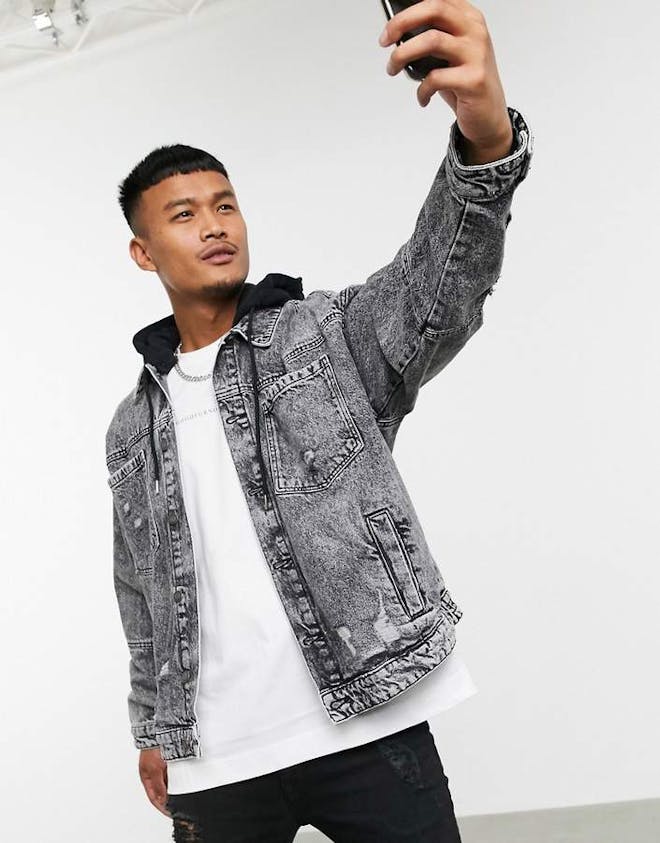 Denim jacket by Bershka The original transitional jacket Detachable hood Classic point collar Button placket Functional pockets Distressed inser…
---
Can Denim Jackets Be Worn In Summer?
You can wear a denim jacket all year round depending on the weather. For the summer, a jean jacket is fun to accent a cute look.
What Is A Trucker Denim Jacket?
A trucker denim jacket has specific differences that you don't normally see in regular jackets. They are cropped at the waist with a more slender cut. The chest pockets have pointed flaps and a v cut that is indicative of the jacket.
How Should A Denim Jacket Fit?
Here are a couple of good denim jacket try on hauls to show you what a good fit looks like…
Can You Alter A Denim Jacket?
Yes a denim jacket can be altered, although I would recommend that you do it yourself. Denim jackets are cut differently than regular jackets, so a professional should do it.