Samurai Jeans
Japan is a country that is rooted in tradition and their denim business is no different. Brands like Samurai have kept true to this ethos and has become one of the most popular denim brands to come out of the country.
Since being introduced in 2004, Samurai has kept to the core of denim heritage by only designing styles with the technical skills that were handed down through generations. These are techniques that have only grown to ensure that they are only providing jeans at the utmost quality.
The Best Samurai Jeans
Keeping to tradition, Samurai keeps their jeans clean. There is no sight of pre-worn or vintage inspired washes anywhere in their line just deep blues in various classic fits that any denim head will love and not be offended by. Just their signature archs, tabs and leather patch on the waistband.
1/3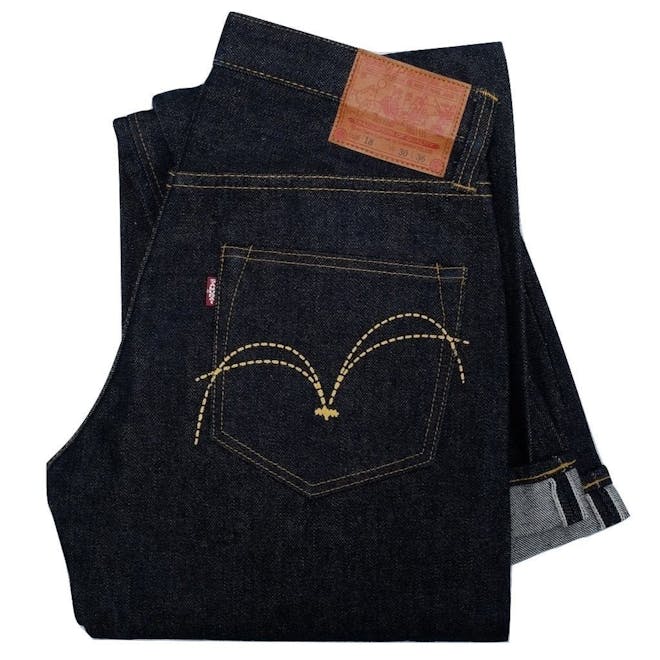 Samurai Jeans The s5000vx 17oz. Selvedge $225.00
The s5000vx 17oz. Selvedge from Samurai is a wide cut jean, think the classic 501 in terms of cut. If you are not looking for a pair of slim selvedge jeans, these are the ones to try. They are cut generously in the leg and carry a classic sense to them and will only do so as you wear them.
Fabric and Color
The wash of the denim is just as classic as the cut. They are a timeless dark blue that'll break in and carry the fades amazing. They are a lighter denim, in terms of weight, but will hold all the whiskering and honeycombs that will surely happen.
---
3/3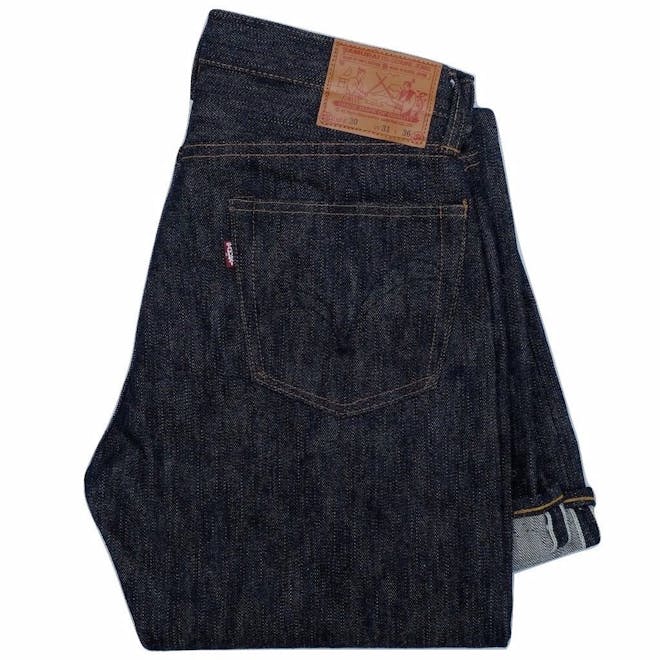 Samurai The s710xx 19oz. Selvedge $235.00
The s710xx comes in Samurai's signature 19oz. denim and a slim tapered cut, that has a roomy thigh with a slight taper to the hem to give a clean look and comfort and mobility due to their rigidity.
Fabric and Color
The denim of these is on the heavier side of the spectrum, though not the heaviest. But they carry enough weight to really hold up and take on some heavy breaking in.
---
2/3
Selvedge Denim
Selvedge Denim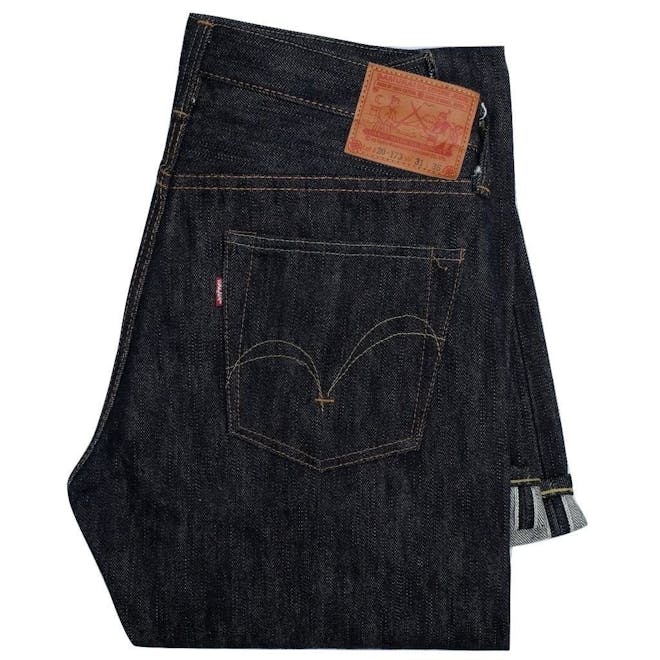 The SAMURAI s511xx 19oz. Selvedge is the slimmest cut that the brand has to offer. Though these aren't the skinny cuts that more commercial brands offer. They have a slimmer thigh from their s710xx with a taper to give a smarter appeal to them.
Fabric and Color
Made of their signature 19oz. selvedge, in a classic deep raw blue that is easy to style around. They also have Samurai's signature arcs and logo stamped leather patch at the waistband.
---
what are Samurai jeans?
Samurai jeans is a brand that is rich in Japanese history. They are made as a sort of tribute that is to honor the samurai sword as well. They are also known by the strict philosophy by their creators and owners that they will not conform or fit in with pop culture.
Online Conversations About Samurai Jeans
A review by a Reddit user of Samurai Jeans
Hi everybody! I am a huge fan of classic Samurai Jeans models. And I don't think it would be a surprise if I say that my favorite style is 710.
This spring, I found out that Samurai Jeans is releasing a limited edition Go Rin No Sho – THE BOOK OF FIVE RINGS 10 years later. Each of the five jeans models corresponds to a certain natural element. Information about the previous release can still be found on the Blueingreen store blog or on Heddels…
Samurai Jeans Trend
Samurai Jeans was most popular around 2008
Fit Guide
Suggested Retailers For Samurai Jeans
Samuri Jeans Try On Hauls
Brands Similar to Samurai Jeans
If you like Samurai Jeans, then check out…