We may earn compensation through affiliate links in this story.
Boyfriend jeans are the so chic way of talking about oversized jeans. Right now, high-waisted boyfriend jeans are very in…but the look has been a hit ever since skinny jeans made their appearance back in the 2000s.
Our Denim Picks Explained
Here's a little more about what makes each pair special
1/7
Boyfriend Jeans
Boyfriend Jeans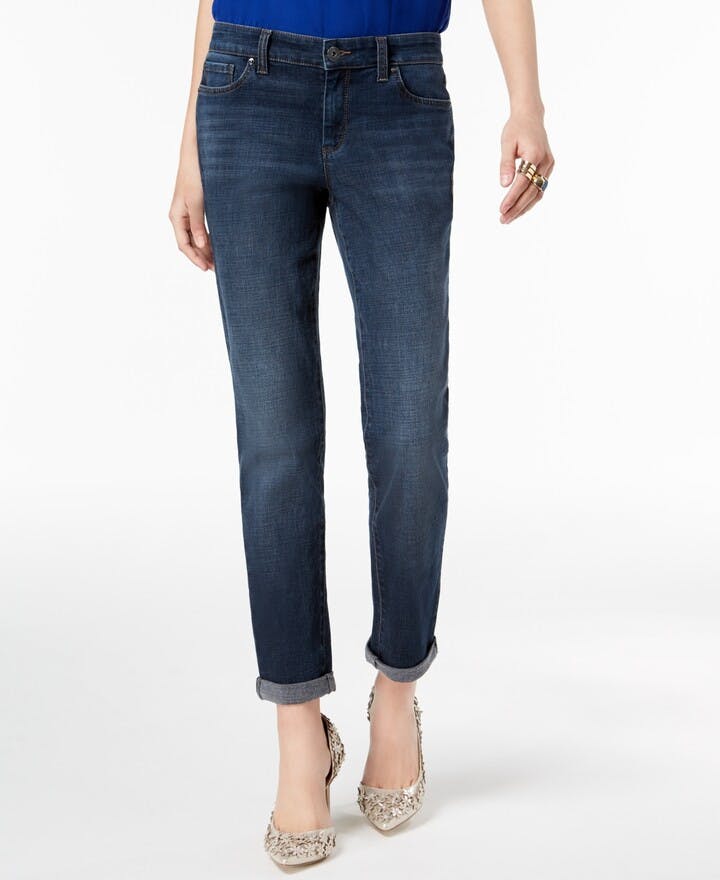 INC International Concepts from Macy's $69.50
As laid-back as men's denim, these Inc International Concepts straight leg jeans feature a casual adjustable cuff and available in multiple washes.
---
1/3
Boyfriend Jeans
Boyfriend Jeans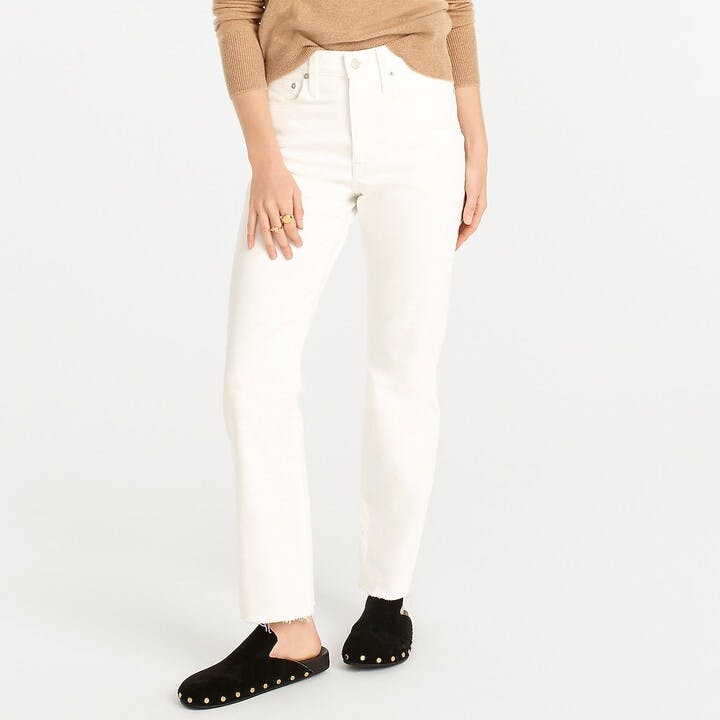 Our customer-favorite boyfriend jeans have an easy fit through the hip and thigh and a slim (but not too slim) leg, so you don't actually look like yo.
---
1/3
Boyfriend Jeans
Boyfriend Jeans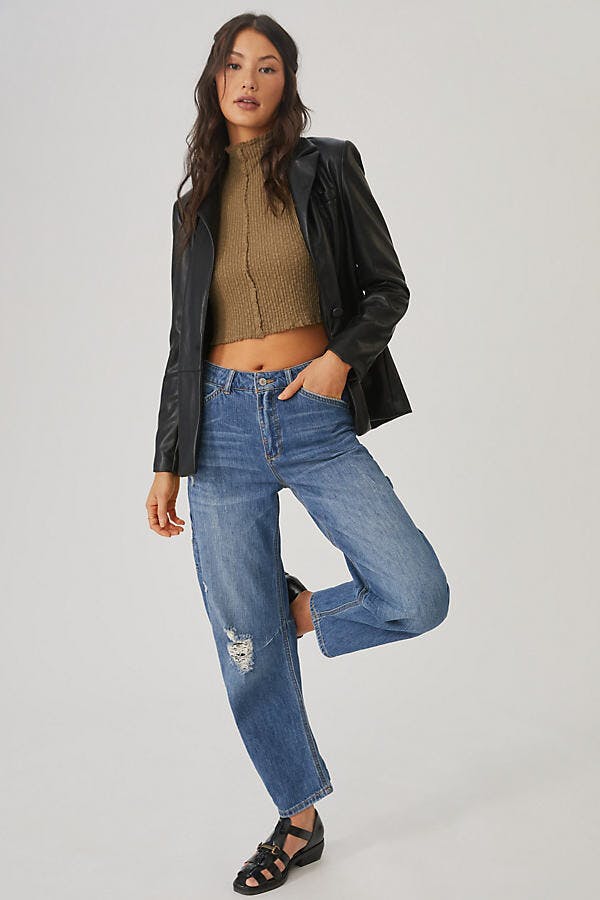 Pilcro from Anthropologie $130.00
Characterized by a slouchy mid rise and a curved, cropped leg that tapers at the ankle, the Bow Boyfriend delivers comfort and versatility fit for eve.
---
1/2
Boyfriend Jeans
Boyfriend Jeans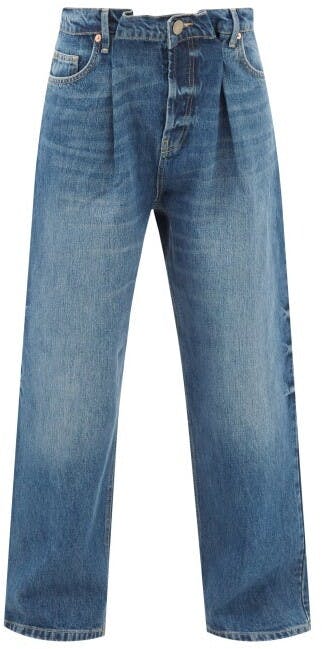 Raey from MATCHESFASHION $160.00
Note the folded high-rise waistline on Raey's dark-blue jeans, which captures the London-based label's laid-back aesthetic.
---
1/6
Boyfriend Jeans
Boyfriend Jeans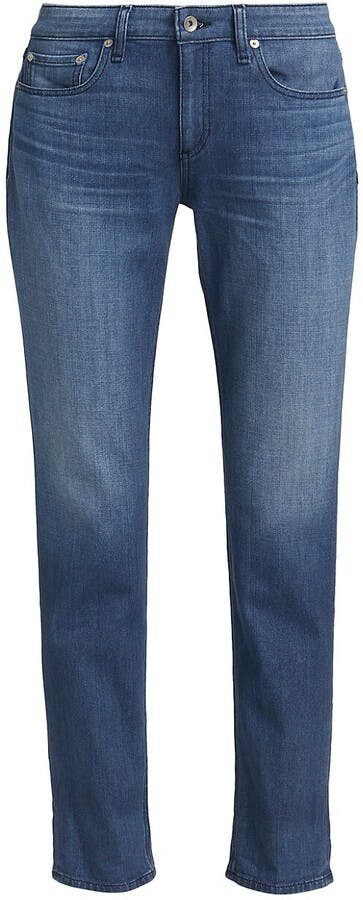 Rag & Bone from Saks Fifth Avenue $225.00
Sitting low on the hips, these washed stretch jeans have a slim boyfriend-style fit.
---
1/6
Distressed Jeans
Distressed Jeans

Straight-leg stretch cotton denim jeans in black.
---
1/8
Cropped Jeans
Cropped Jeans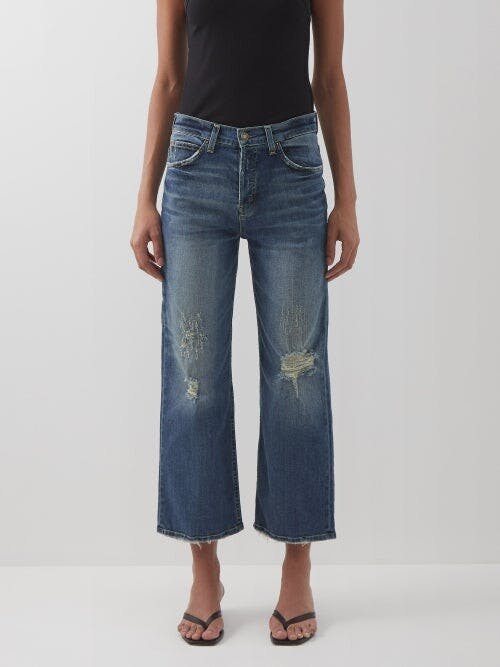 Nili Lotan from MATCHESFASHION $550.00
Nili Lotan's indigo-blue cropped Violette jeans are cut to a relaxed fit with rugged distressing throughout and are woven from cotton-blend denim.
---
1/8
Boyfriend Jeans
Boyfriend Jeans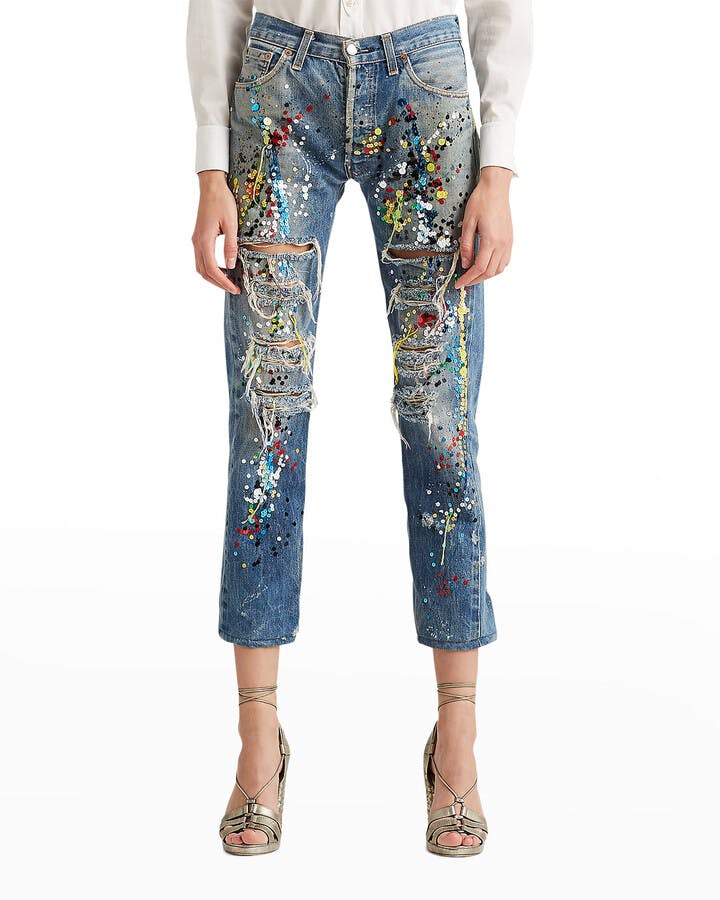 Ralph Lauren Collection from Neiman Marcus $1,990.00
Ralph Lauren Collection distressed boyfriend denim pants with multicolor sequin embellishment Mid rise Five-pocket style Straight legs Cropped fit But.
---
Research / Frequent Questions
how do I look good in boyfriend jeans?
Boyfriend jeans are unbelievably popular right now. Giselle wears 'em. Bella Hadid wears 'em. And even Rihanna has been spotted wearing them out in public.
But, a lot of women are afraid to wear them. They worry that the baggy, loose-fitting look won't look good on their bodies.
In my opinion, boyfriend jeans can look good on any body, no matter the size or shape. The key, however, is to know how to wear them.
Here are a few tricks that are guaranteed to make your boyfriend jeans look amazing on you.
The Leather Jacket Look
The Leather Jacket Look
---
The Trench Coat Look
The Trench Coat Look
Photo credit: GVK/Bauer-Griffin
---
The Classic, Parisian Look
The Classic, Parisian Look
---
how loose should boyfriend jeans be?
Boyfriend jeans range in looseness. While they're generally pretty baggy, there are plenty of pairs on the slimmer side if that's what you're looking for.
The Janel Boyfriend Jeans from FashionNova, for example, are almost like skinny jeans.
On the other hand, the BDG High-Rise Boyfriend Jeans, available from Urban Outfitters, are extremely baggy.
Basically, it's up to you. Whether you're looking for something super loose or a bit on the tighter side, there's a range of options to choose from.
What body type looks best in high waisted jeans?
High-waisted jeans are very popular right now.
One of the reasons why they're so popular is that they look good on everyone. Whether you're tall or short, petite or curvy, there's a pair out there that will look good on you.
When shopping for high-waisted jeans, you may have to search around a bit. By doing some research and trying on a few pairs, you're sure to find some jeans that look flattering on your body.
What is a boyfriend cut jean?
Boyfriend cut jeans were made popular by the likes of Marilyn Monroe. They involve a cut that is slouch and relaxed, as if they were for a man, but tailored to fit the woman. It is the male inspired feminine look.
How do you dress boyfriend jeans?
It all depends if you want a super casual look or a more relaxed fit. They are great with sweaters and heels, distressed but mostly stick with light washed denim. The good thing is you can also dress them up with some heels and a dress shirt or a long coat.
More Articles About Boyfriend Jeans
High-Waisted Boyfriend Jeans [November 2019] – Your Denim Guide
Nov 22, 2019 … High-Waisted Boyfriend Jeans [November 2019]. Best Jeans. The high waisted
boyfriend fit is a rare style that has the ability to bring in comfort …
Who Wore it Best: J Brand Aiden Boyfriend Jeans in Gemini …
There are so many different ways to wear boyfriend jeans and J Brand's Aiden
jean in Gemini is no different. These jeans have been popular with celebs, each …
Best Jeans Archives – Page 3 of 9 – DenimBlog
Best Jeans. Boyfriend jeans are the so chic way of talking about oversized jeans.
Right now, high-waisted boyfriend jeans are very in…but the look has been a …
Learn About Boyfriend Jeans