We may earn compensation through affiliate links in this story.
When Spring and Summer hit — and you get that Boho kind of feeling — one easy and chic look is a denim jacket over a maxi dress. This is a known favorite celeb look, with Alessandra Ambrosio, Krysten Ritter, and Kristen Cavallari all rocking it.
Whether you want to keep things really casual like Alessandra and rock an oversized denim jacket or you want something more sleek and opt for a fitted one, one thing is certain and that's the fact it will be on trend.

Let's check out the best ways to wear it.
Step 1 – Finding The Best Maxi Dresses To Wear With A Jean Jacket
I'm a huge fan of floral myself and think pastel floral maxi dresses look amazing with a light blue denim jacket, but so can a geometric, subtle print with a darker blue. The combinations you can create are endless and teamed with accessories, it can always look fresh each time.
Step 2 – Finding The Best Maxi Skirts
When it comes to maxi skirts, you can wear a cropped boho top then a low slung skirt, or if you prefer not to show skin and want to cover up more, tuck a tight tank top into your maxi skirt and throw a belt around your waist. This will create the illusion of a two tone maxi dress and look fantastic as well!
You can even go for a double denim combo and choose a denim skirt. Just make sure you keep both washes different and break it up with a lot of pieces. You want to stay away from the Britney/Justin territory.
1/2
Skirts
Skirts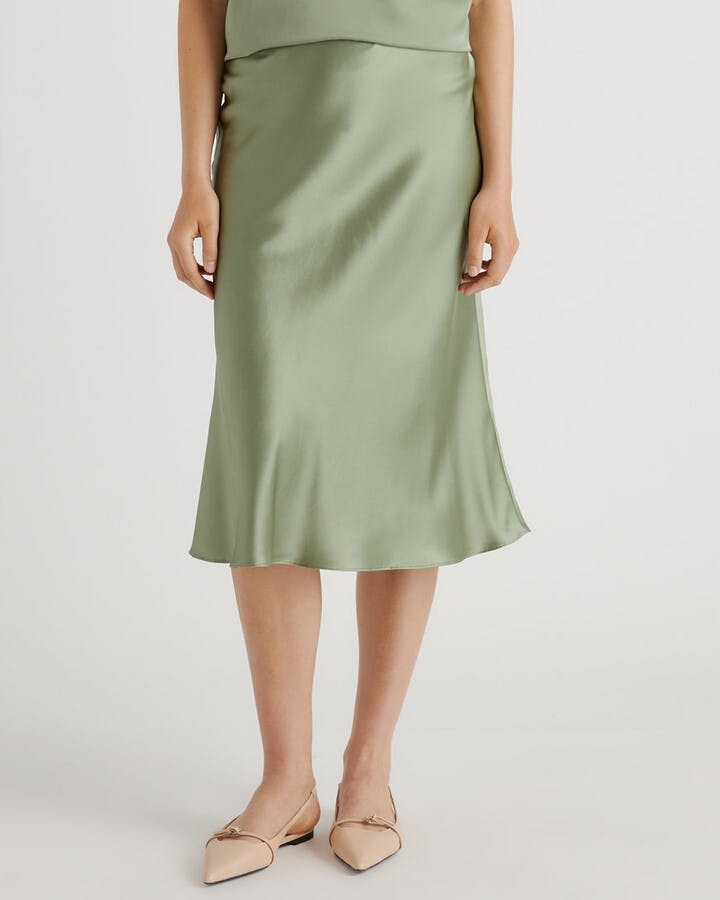 This silk skirt is easy to clean and is perfect for a modern, midi-length look.
---
1/3
Skirts
Skirts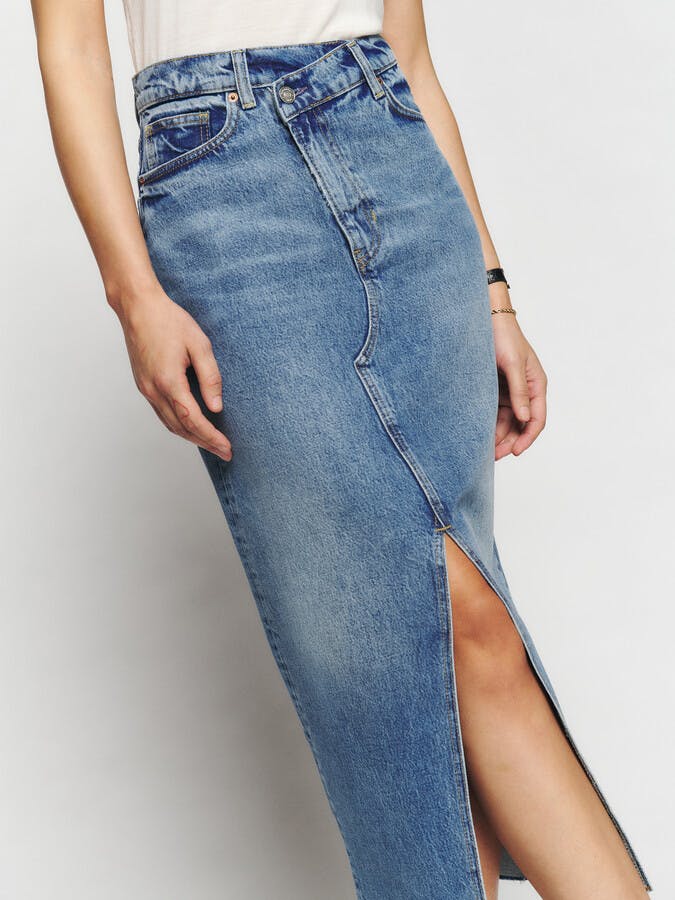 Reformation from Reformation $168.00
jeans are the perfect choice for any casual occasion
Denim jeans are great for a relaxed, everyday look.
---
1/4
Long Skirts
Long Skirts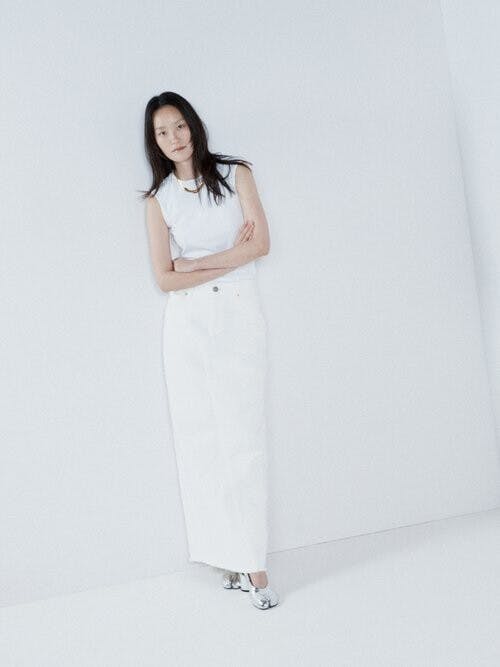 .
This white pencil maxi skirt from Raey is made with organic cotton. It has a split back and a raw-edge hem for a contemporary look.
---
1/6
Mid Length Skirts
Mid Length Skirts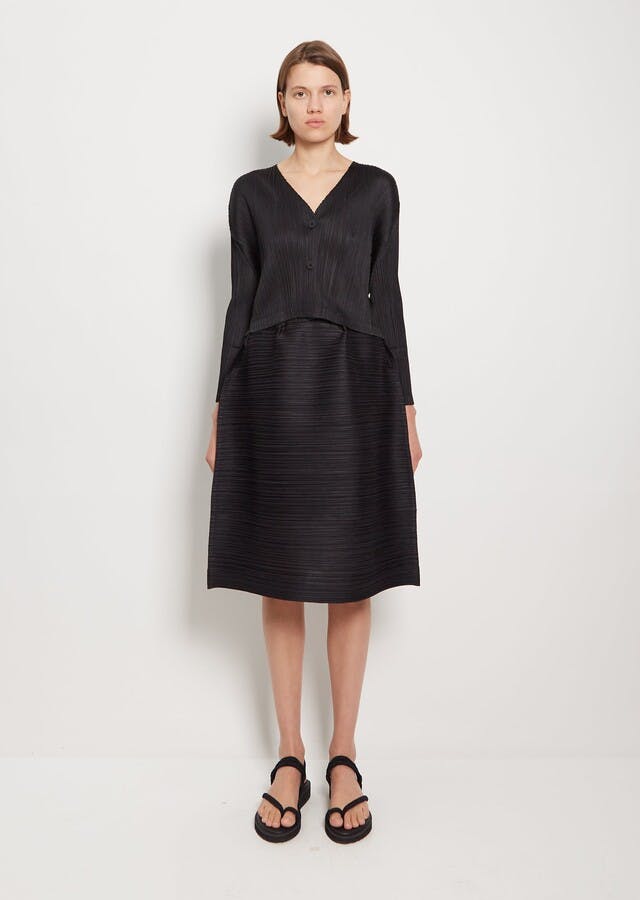 Pleats Please Issey Miyake from La Garçonne $380.00
This Pleats Please skirt is perfect for any occasion! It's black and knee length, with an elasticized waist for the perfect fit. The fabric has horizontal pleats that make it extra special.
---
1/4
Mini Skirts
Mini Skirts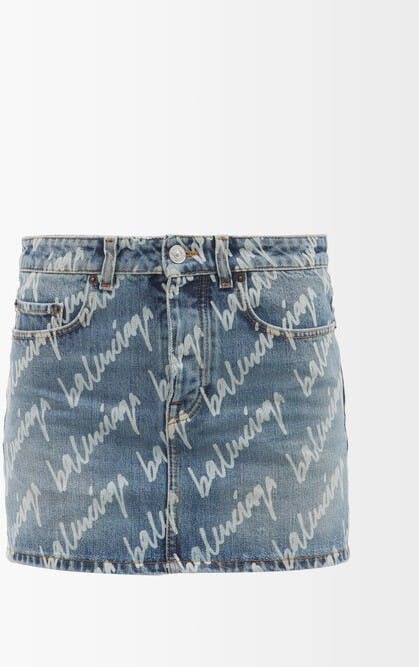 Balenciaga from MATCHES $725.00
This cool blue denim mini skirt from Balenciaga is perfect for a casual look. It has a low-rise waist and is adorned with a stylish logo print.
---
1/6
Mid Length Skirts
Mid Length Skirts

Make a statement wearing our beautiful Lucee Sequin Midi Skirt! It's made from a combination of 100% nylon, 100% polyester, 98% cotton and 2% spandex for a comfortable fit.
---
Step 3 – Find The Perfect Jean Jacket
And finally, here are 3 denim jackets that are perfect for this trend!
A darker to mid washed, fitted blue first. A classic mid blue Levi's jacket second. A light blue, sandy toned denim jacket third. An oversized bleached out blue fourth and then a cropped bleached light blue last. All of these are suited to the different colors in dresses and skirts that you might be going for and will be perfect in their own way.
1/6
Petite Jackets
Petite Jackets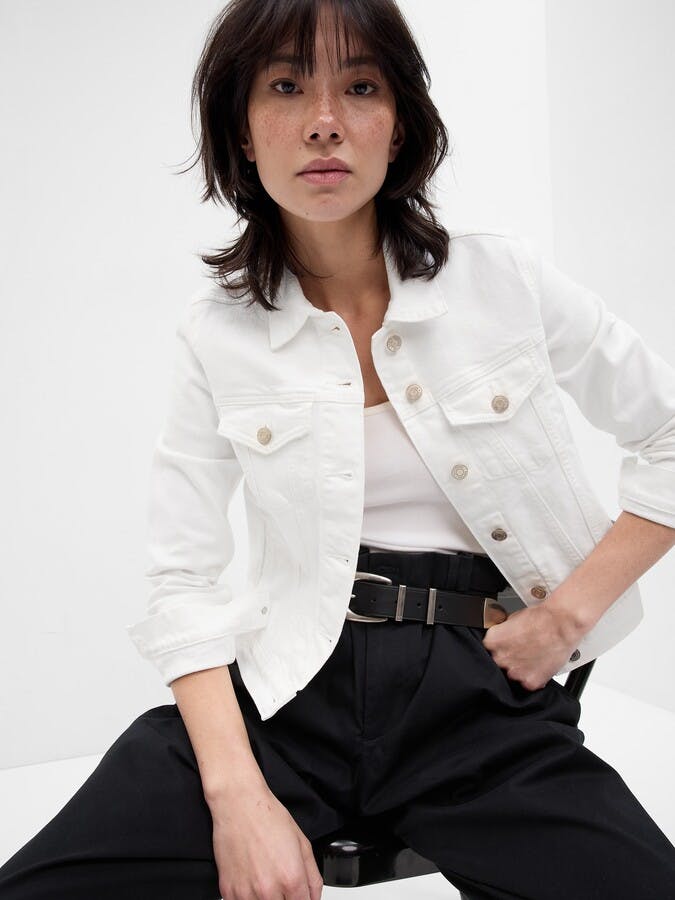 with dark blue stitching
This denim jacket has a nice stretchy feel and a bright white color. It's finished off with dark blue stitching for a stylish look.
---
1/4
Mid Length Skirts
Mid Length Skirts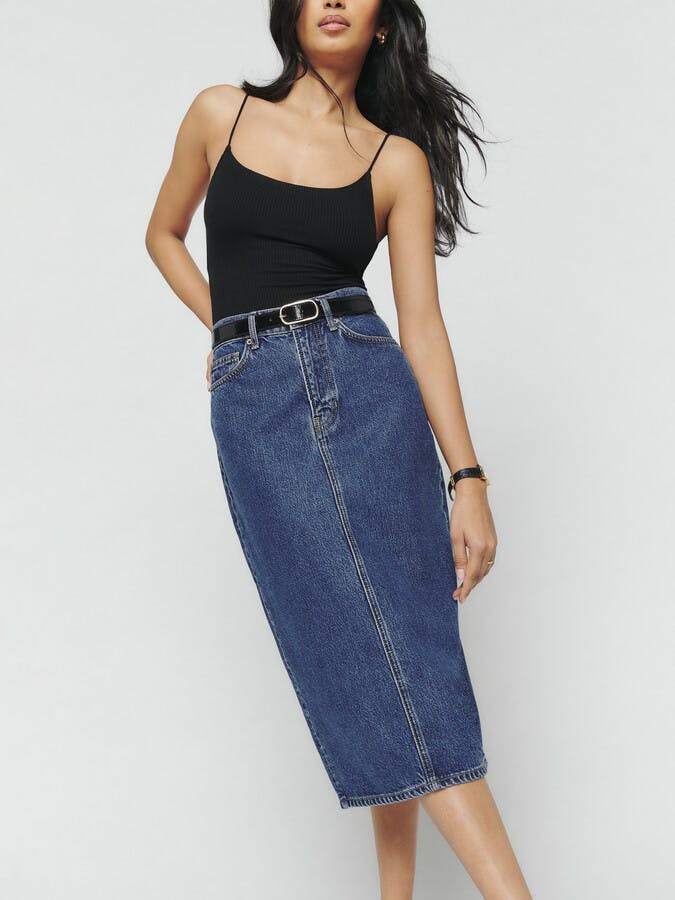 Reformation from Reformation $148.00
jeans in a new style
Try out our new style of denim jeans! They're fresh and sure to make a statement.
---
1/2
Blazers
Blazers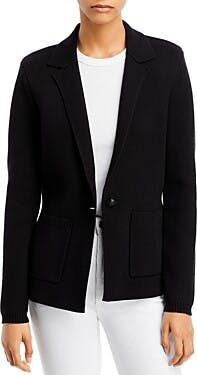 L'Agence from Bloomingdale's $375.00
.A.
Our brand brings the best of Paris to Los Angeles – a city known for its vibrant energy and unique style!
---
1/6
Denim Jackets
Denim Jackets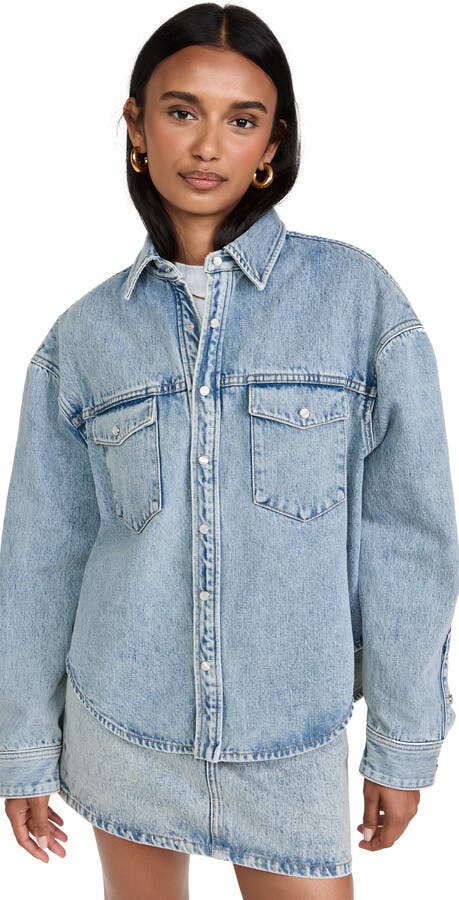 Wardrobe NYC from Shopbop.com $650.00
aping Seams
This denim top has a collar and long sleeves with snap cuffs. It has a snap placket and flap breast pockets with snap closures. The curved hem and shaping seams provide a flattering fit.
---
1/4
Denim Jackets
Denim Jackets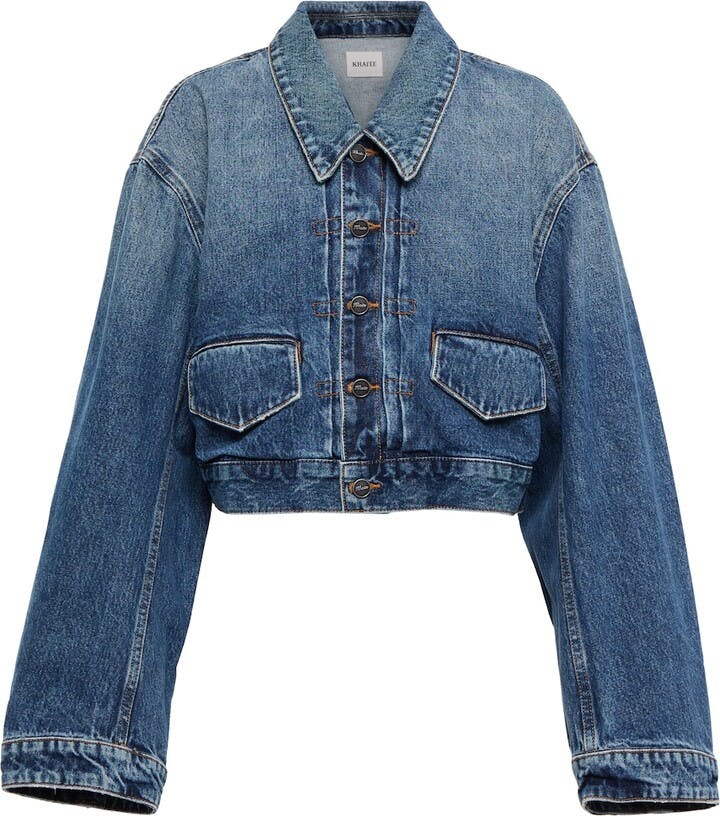 and features custom-made Japanese shank buttons
The Combly denim jacket is crafted with care in Khaite's Los Angeles studio and features unique Japanese shank buttons.
---
1/2
Denim Jackets
Denim Jackets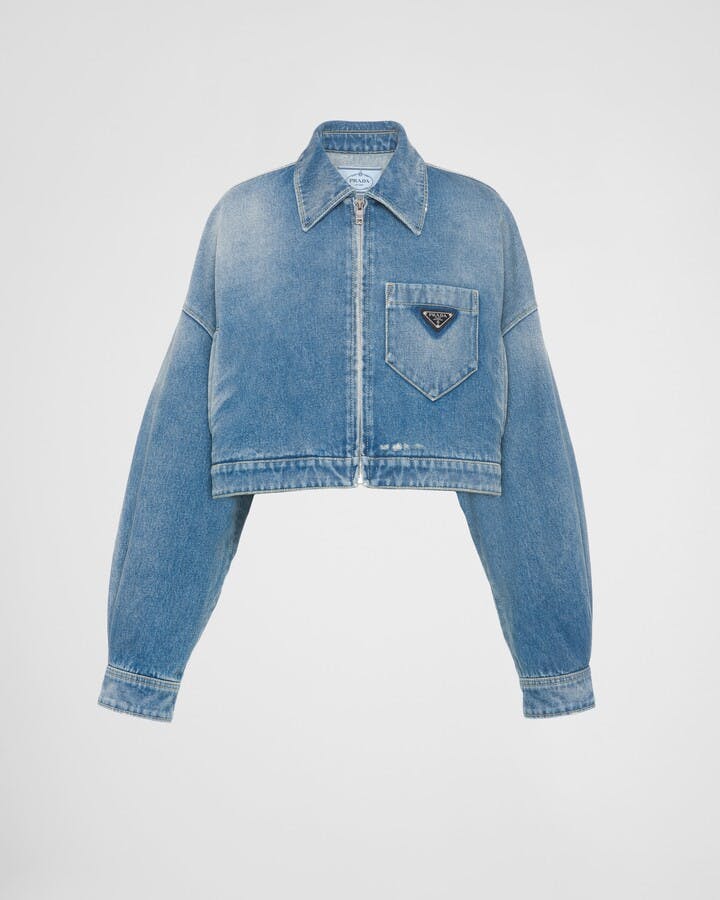 This washed denim shirt is perfect for any casual occasion. It features a straight fit, shirt collar, and two-button adjustable cuffs and drop sleeves. It also has a zipper closure and contrasting stitching with an upper patch pocket.
---