We may earn compensation through affiliate links in this story.
Celebrity darling FRAME denim has been turning heads since 2012. With their pared back yet iconic design, FRAME gives you the kind of jeans that you can wear up or down — to work or to party.
In fact, FRAME is my favorite premium denim brand. The imagery, Instagram, and — most importantly — denim is minimal perfection.
Located in Los Angeles, you can find them online at frame-store.com and on instagram at www.instagram.com/frame
After reviewing Frame Denim's reviews across all fits, they've scored a 3.88/5 for quality, while average fit tends to run slightly large. The average price for a pair of jeans is $232.60.
You can find their fit guide online at frame-store.com/pages/fit-guide
They are carried by Nordstrom, Bloomingdales and Bloomingdales
Below, we take a look at the most popular & highest rated styles, along with interesting information, like when sales are coming up and more.
Our Favorites From Frame Explained
Here is are some of our favorites from Frame's current collection…
1/8
Bootcut Jeans
Bootcut Jeans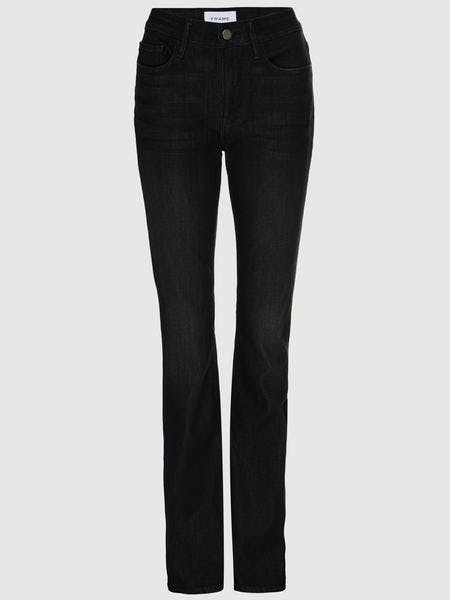 Frame Denim from Frame Denim $225.00
A Boot-Cut Jean, This High-Rise Pair Is Designed With A Contour Waistband That Is Form-Fitting At The Top And Kicks From The Knee.
---
1/8
Flare Jeans
Flare Jeans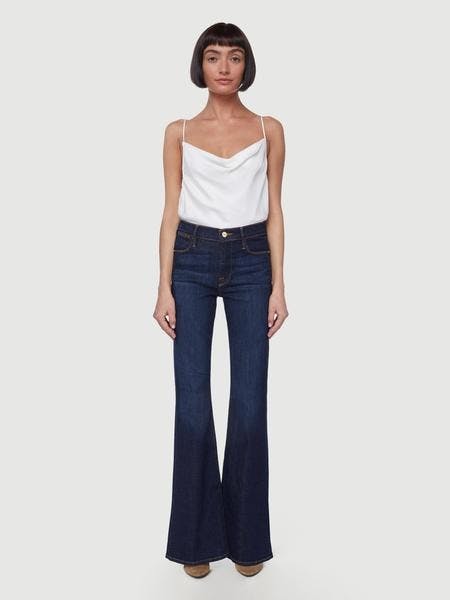 Frame Denim from Frame Denim $230.00
If you're 5'3″ and under, meet your new go-to pair of jeans.
---
1/8
Cropped Jeans
Cropped Jeans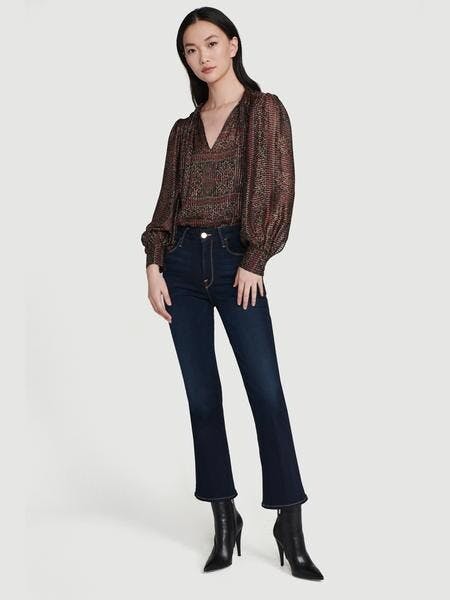 Frame Denim from Frame Denim $230.00
A cropped bootcut jean with a modern feel.
---
Our Favorite Men's Frame Jeans
And a little about what makes each special…
1/5
Short Sleeve Shirts
Short Sleeve Shirts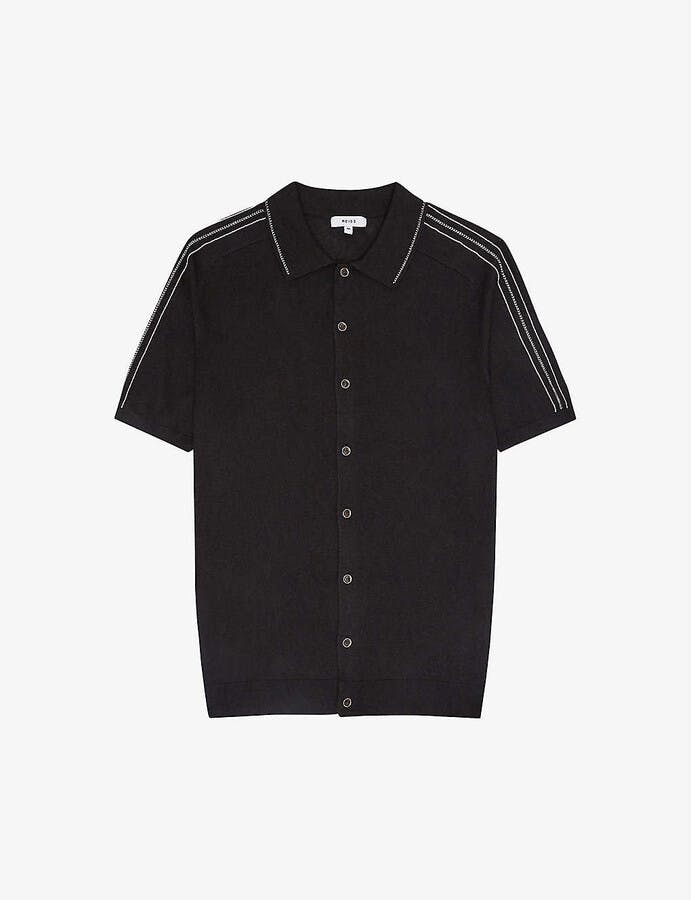 It seems that athleisure is all the rage right now, and judging by the Silvio polo shirt from Reiss , it's here to stay (it's certainly a yes from us).
---
1/6
Skinny Jeans
Skinny Jeans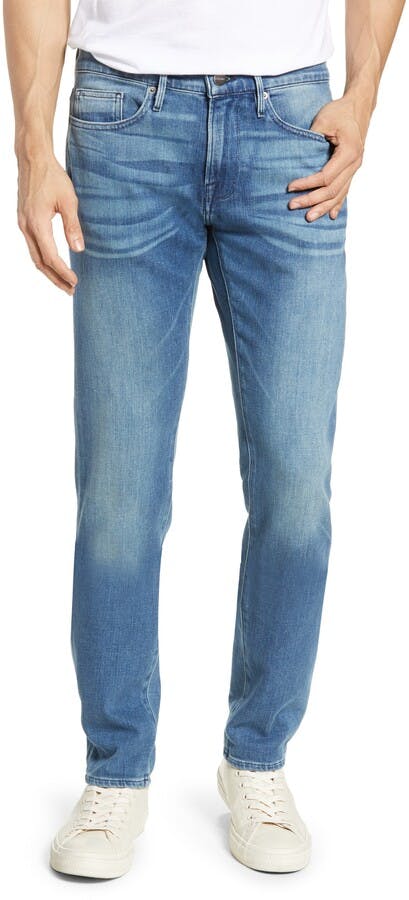 Faded and whiskered stretch denim gives a broken-in finish to casual-cool jeans cut slim through the hips for a modern profile.
---
1/9
Chinos & Khakis
Chinos & Khakis

Nudie Jeans from MATCHESFASHION $199.00
Nudie Jeans – Nudie Jeans crafts these khaki-green Slim Adam chino trousers from organic cotton-blend twill that's garment dyed to give a washed finis.
---
1/5
Slim Jeans
Slim Jeans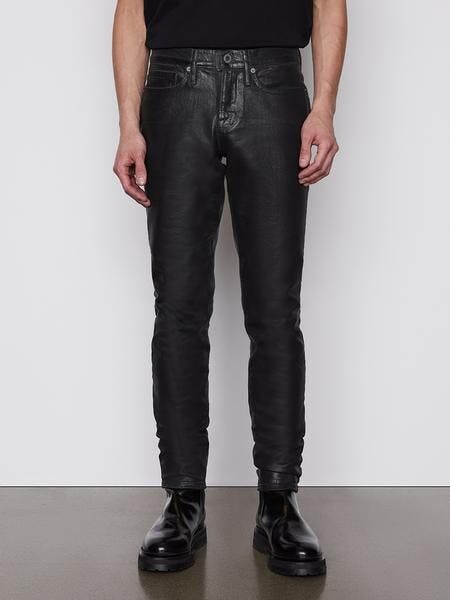 Frame Denim from Frame Denim $248.00
We updated our signature slim-fit, mid-rise jeans for fall in buttery-soft coated denim fabric with a leather look.
---
1/7
Denim Jackets
Denim Jackets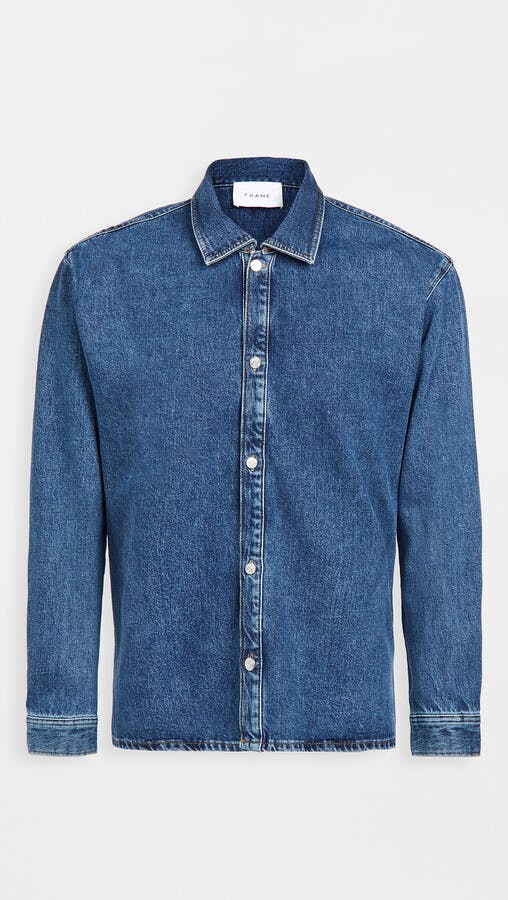 Frame from Shopbop.com $248.00
Fabric: Heavyweight, non-stretch denim Collared neckline and button placket Long sleeves with button cuffs Split hem Shell: 100% cotton Dry clean Impo.
---
1/8
Slim Jeans
Slim Jeans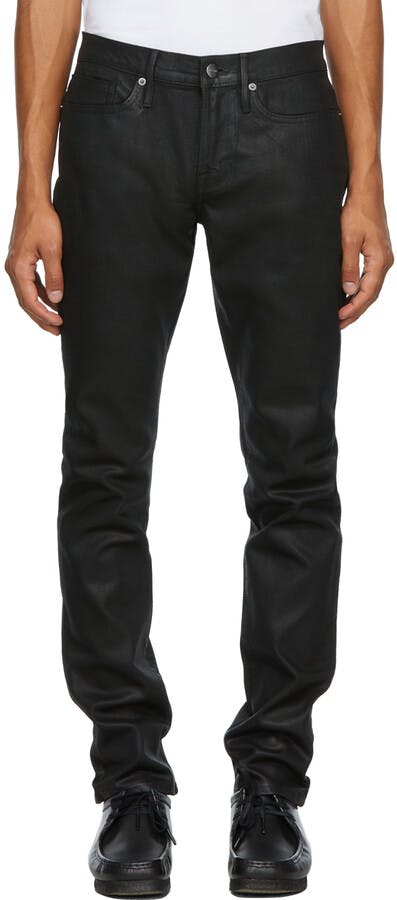 Skinny-fit coated stretch cotton denim jeans in black.
---
1/9
Pants
Pants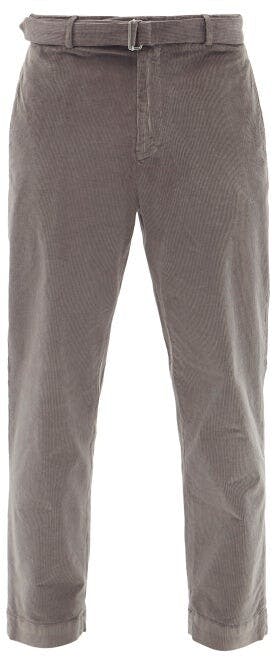 Officine Generale from MATCHESFASHION $280.00
Officine Générale – Officine Générale balances traditional tailoring with workwear inspirations to create these mink-grey Owen trousers, which are ren.
---
1/3
Polos
Polos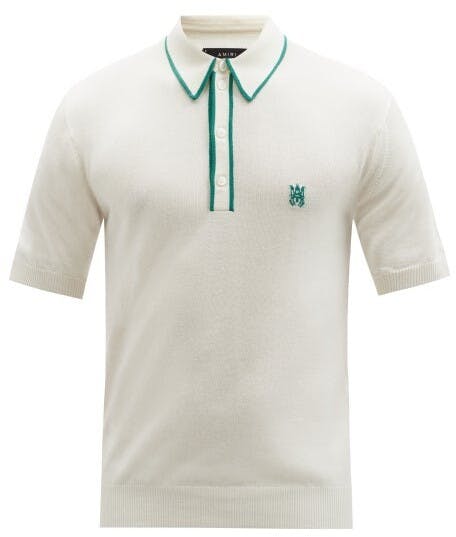 Amiri from MATCHESFASHION $830.00
Amiri – Mike Amiri's elevation of classic wardrobe garments focuses on impeccable fabrics, like this white cashmere and silk polo shirt.
---
1/1
Distressed Jeans
Distressed Jeans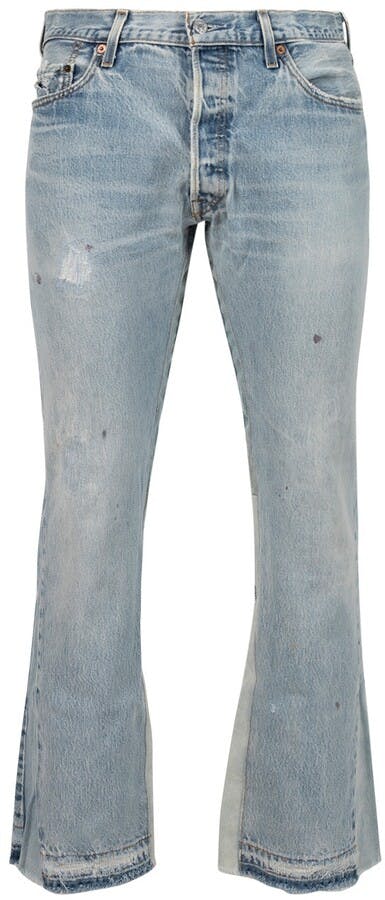 GALLERY DEPT. from The Webster $950.00
New Blue LA Flare jean by Gallery Dept rendered in cotton featuring a full length, belt loops, button fastening, five-pocket design, flared leg, tonal.
---
How Do Frame Jeans Fit?
Frame jeans actually run large. If you normally wear a size four or five, you may need to go as small as 2 or 3 to get the desired fit.
Brands Similar to Frame Denim
If you like Frame Denim, then check out…
Popular Styles From Frame Denim
The most popular styles…
What Customers Are Saying About Frame Denim
Of the 114 reviews we analyzed, 96 were positive, 10 were negative, and 8 were neutral. Below are a few snippets from the reviews.
"High quality and good price!"
About the Fit Sizing: True to Size / As Expected
"Those jeans are nice but more like leggings… I bought them bigger as well so they look weird now. But comfortable. Would not buy them again, I like the more "jeans"-look and not "leggings"-look.."
About the Fit Sizing: True to Size / As Expected
"REALLY NICE black jeans, love it! Normally I wear 28, but for this one 27 fit me well."
About the Fit Sizing: True to Size / As Expected
"Been looking for high waisted flare black jeans forever. I am 5'10" and the inseam was long enough for me to wear 3″ heels. Love these. Soft and soft waistband too."
About the Fit Sizing: True to Size / As Expected
"Comfortable, perfect for the fall or winter for dressing up or dressing down."
About the Fit Sizing: True to Size / As Expected
More Articles About Frame Denim
A few articles we think you will be interested in