Paige Jeans
Founded in 2004, Paige jeans are all about fit. In fact, the brand's namesake, Paige Adams-Geller, was a well known fit model before starting her denim line.
After the launch of the first collection in 2005, the brand became an instant hit and garnered a huge following with the likes of Gwen Stefani and Rosie Huntington-Whiteley rocking Paige. (In fact, Rosie had a multi-season collaboration.)
Still one of the leading brands in the industry, the brand now has launched men's (worn notably by Bradley Cooper) and more offerings than just denim.
That said, their denim line is still fresh with prints and interesting cuts like the Nellie Jeans.
Editor's Choice for Best Paige Jeans
Editor's Choice for Best Paige Jeans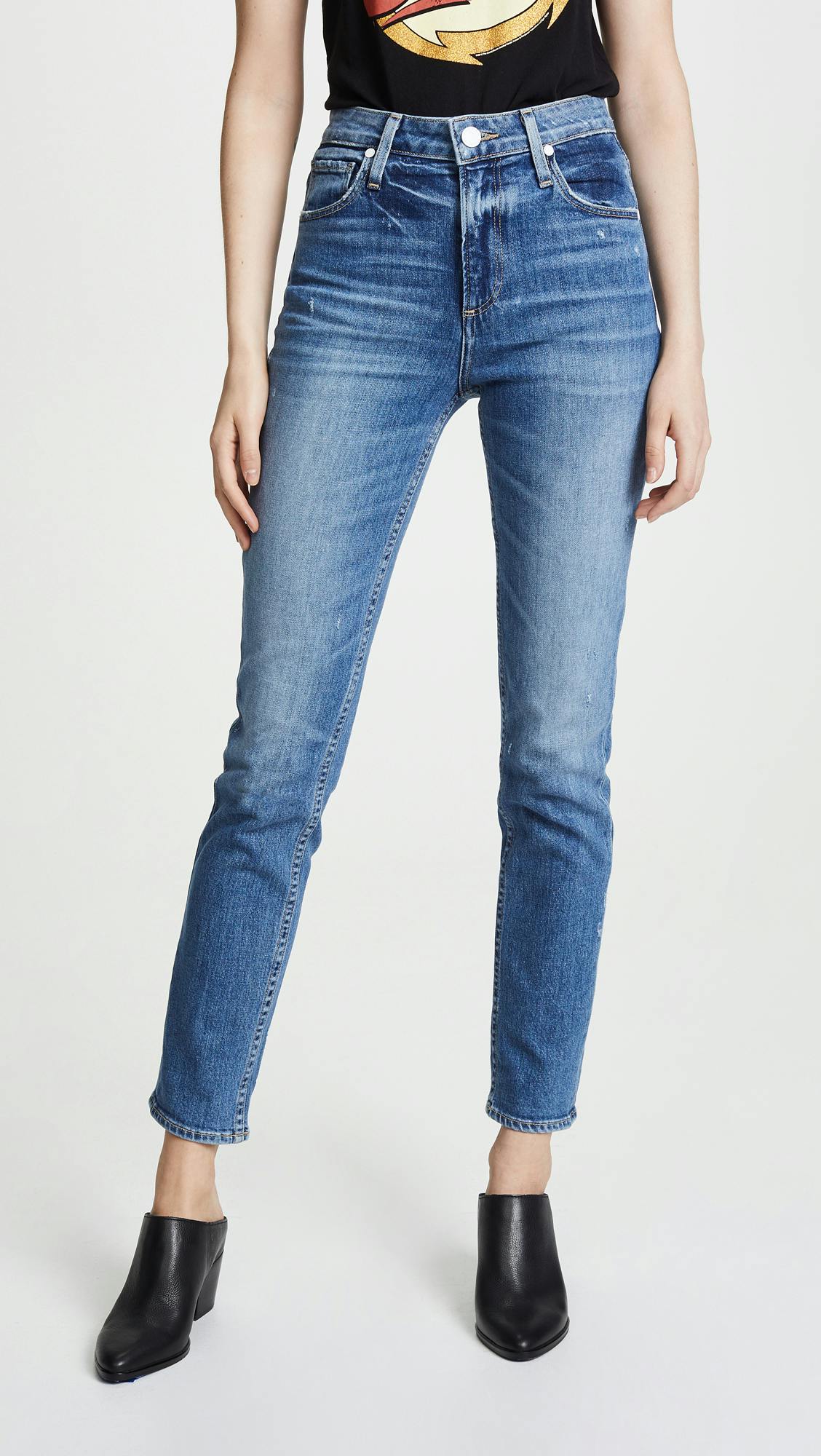 The perfect 2019 jeans. I love the high rise, wash, and light distressing.
Paige Jeans Fit Guide
With Adams-Geller's past as a fit model, fit is a huge focus for the brand. In my own experience — and after in depth research of their online reviews — Paige almost always fits true to size and is praised for their comfort and for not stretching out.
Part of this has to do with their signature fabric, called TRANSCEND fabric. It is a blended, lightweight fabric that Paige mentions all the time. Since Transcend is quite stretchy, you could size down if you wanted a tighter fit…just sayin.
There are a few jeans in the 2019 collection that still use traditional denim. Just keep your eyes peeled when shopping, as Paige always puts Transcend front and center when they use it.
There are a few jeans in the 2019 collection that still use traditional denim. Just keep your eyes peeled when shopping, as Paige always puts Transcend front and center when they use it.
Research / Frequent Questions
Do Paige Jeans Stretch Out?
Paige's denim definitely has good stretch to them. They will form to your shape and hold you in. As I mentioned above, with the introduction of their TRANSCEND fabric, this is all offered in a buttery soft feel.
One huge perk of the Transcend fabric is that it keeps its shape, even after the jeans age and have been worn many times.
Paige jeans also tend to hold their color very well. One thing to now it that dark washes hold their color better as they contain less cotton. If you are looking for a dark blue or black with longevity, these by Paige are the best.
The Best Paige Jeans For Women Explained
Here's is a little insight into what makes each pair of Paige's jean special.
1/4
Paige Boyfriend Jeans
Paige Boyfriend Jeans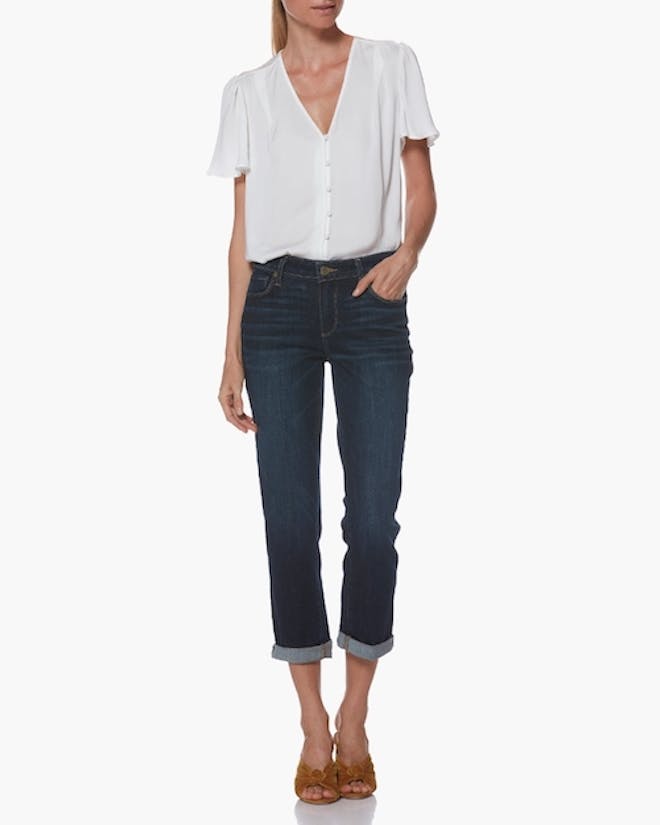 Paige's boyfriend jeans in a midrise, shown in their dark "Rada" wash and transcend blended fabric.

---
2/4
Paige Flare Jeans
Paige Flare Jeans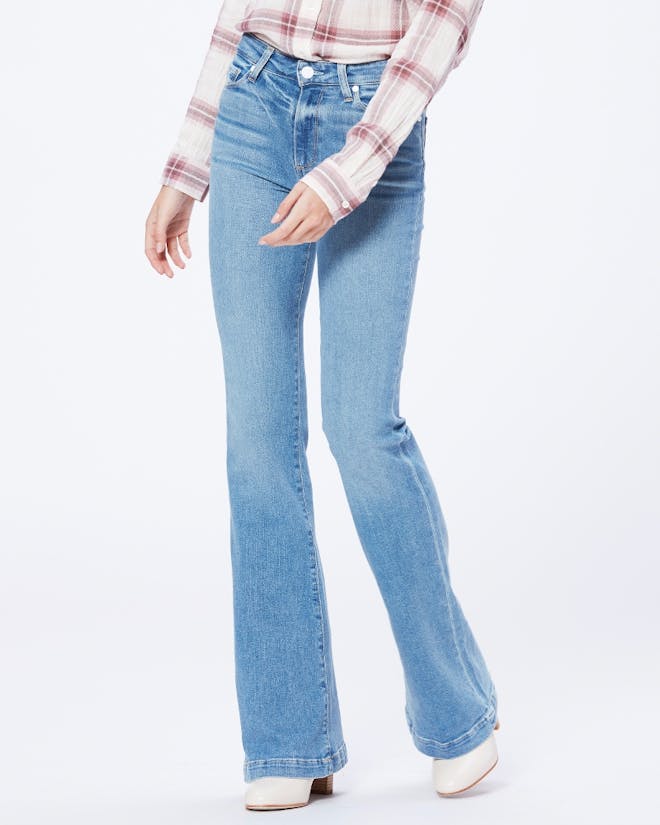 These might be my favorites from Paige's entire women's line. The vintage wash and look is so chic — and the piping detail adds a subtle, fashionable touch.

---
3/4
Paige White Jeans
Paige White Jeans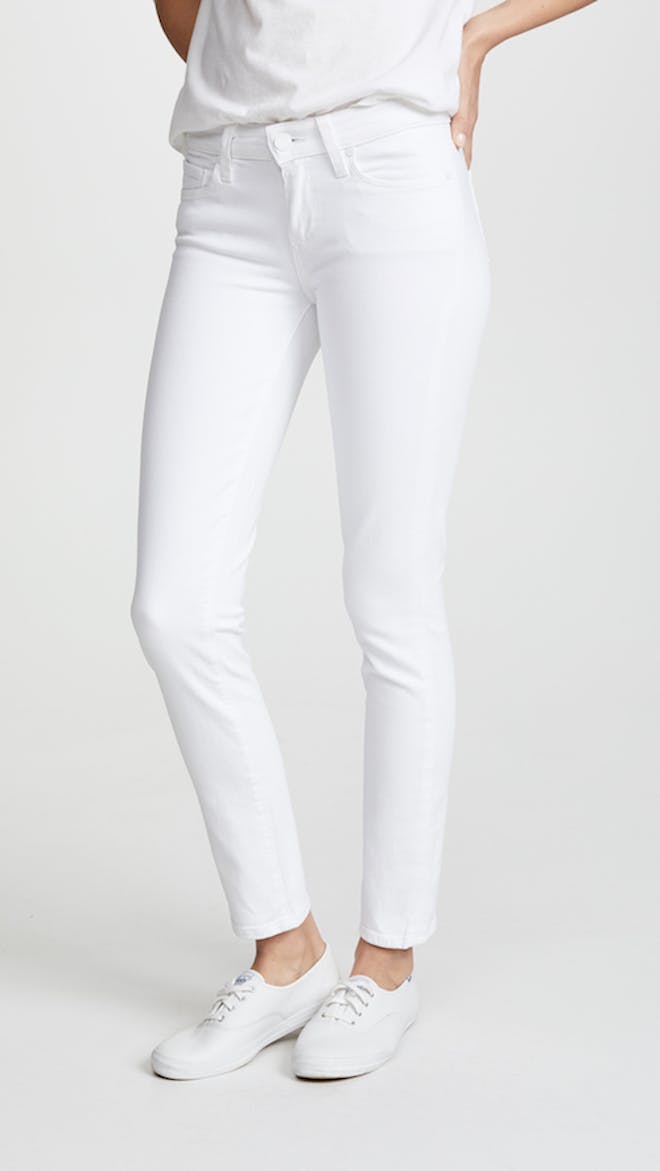 These ankle length jeans are simple and elegant, with the perfect cropped ankle for Spring and Summer.

---
4/4
Black Paige Jeans
Black Paige Jeans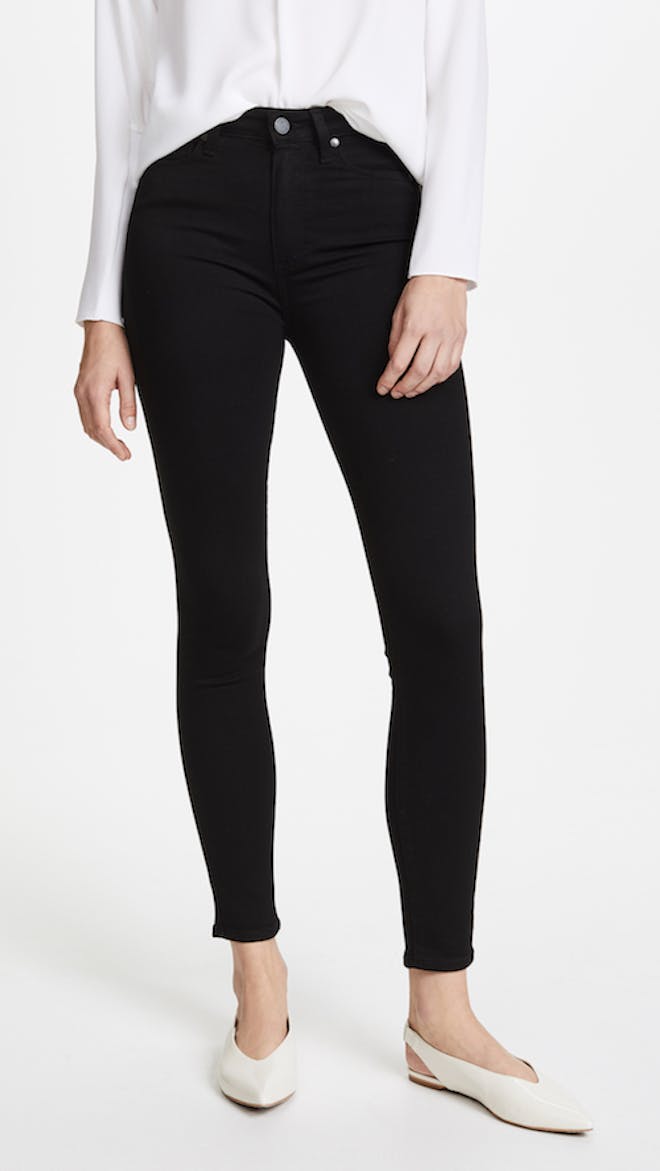 Paige Transcend Margot Ultra Skinny Jeans $179.00
Paige is all about the super comfortable, super sleek essentials, and their Margot jeans are no exception. A deep black wash with comfortable and fit you will love, these are the perfect black jeans.
---
Similar to Paige Jeans…
Paige is similar in price, size, and aesthetic to Rag & Bone and Citizens of Humanity. Below, I'll show you a few jeans from those brands and how they are similar to Paige.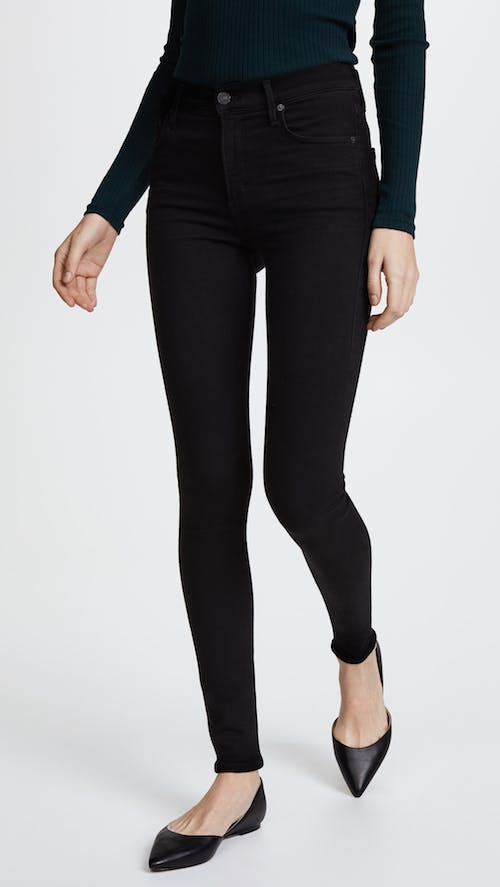 Citizens of Humanity Rocket High Rise $208.00
Citizens of Humanity's Rocket High Rise Similar to Paige's Verdugo
In style and fit, the Chrissy are very similar to some of Paige's jeans, like the Hoxton and Verdugo. The price is slightly more expensive, so consider yourself warned!
---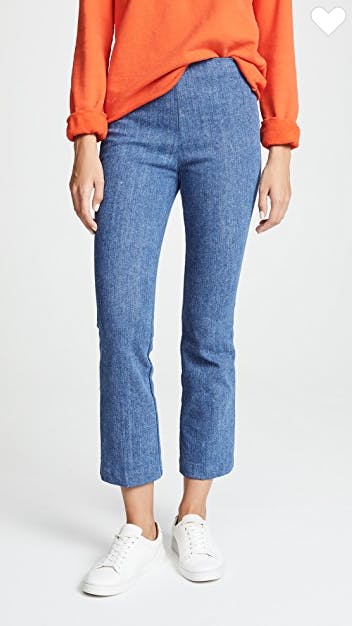 Rag and Bone vs Paige DenimI choose a fun, unique pair of Rag and Bone's here, but their whole collection fits very close to Paige's jeans.
See these Rag and Bone Jean + more on ShopBop
---
The Best Paige Jeans for Men
Thought we wanted this review to be focused on Paige's women's line, a few readers emailed looking for men's suggestions.
1/8
Brunch with friends? Night out on the town? These elevated, classic silhouette, black joggers work as great with a t-shirt as they do with a bla

---
1/8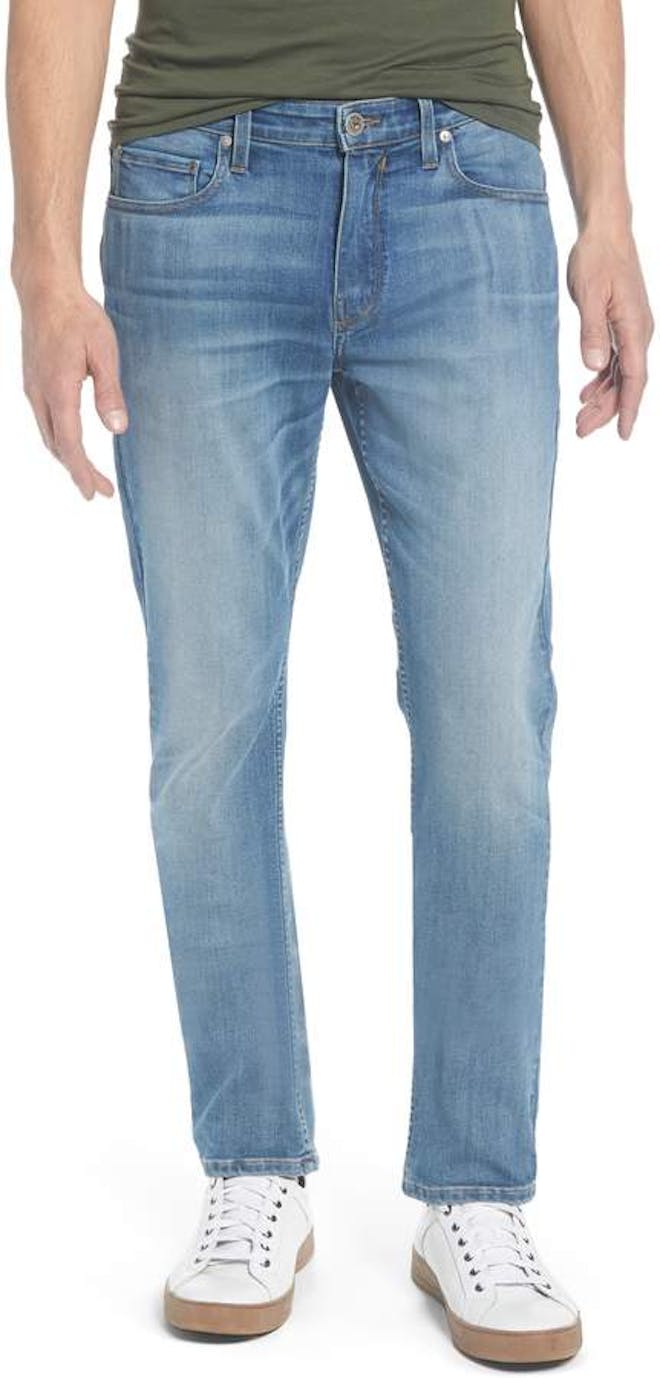 These Lennox slims are made from lightweight denim in a tapered fit with a touch of room in the thighs. The light indigo wash offers versatile s
---
3/8
PAIGE jeans featuring innovative TRANSCEND fiber technology for a luxuriously soft feel, comfortable fit and unyielding support. Five-pocket sty

---
4/8
Fits true to size, order your normal size

---
5/8
There's something incredibly comforting about putting on a pair of jeans that will not only fit you superbly, but look great from every angle. L

---
6/8
PAIGE "Scout" jacket in mid-wash denim with fading and light grinding. Drawstring, hooded neckline; button front. Rounded barrel cuffs. Chest fl

---
7/8
Paige Federal Jeans
Paige Federal Jeans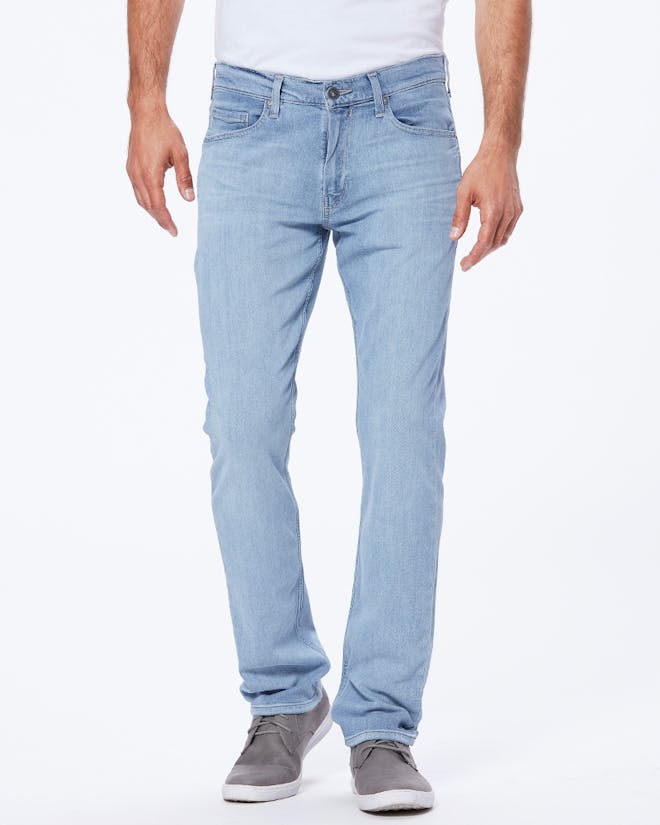 Here is another choice for men — the Federal are a relaxed fit medium rise made with the Trandscend fabric Paige is famous for. This just means they are stretchy and comfortable but wont lose their size.

---
8/8
Paige Mens Jeans
Paige Mens Jeans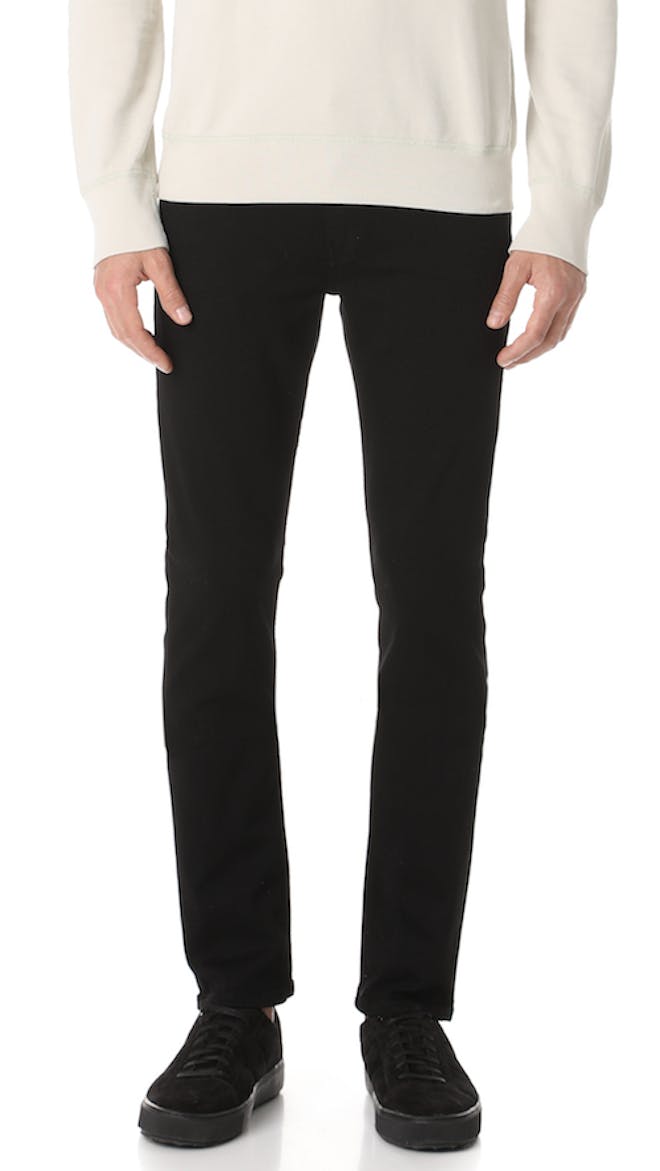 These are really the essential black skinny jeans for any guy living in 2019. They are super comfortable, have a slimming cut, and are on the affordable side of premium men's denim.

---
---