Adriano Goldschmied (AG) is an OG premium denim brand.
Since launching in early 2000s, AG has had a huge following. For good reason, too, as AG were one of the first to popularize premium denim. AG also was one of the first denim brands to bring European and Japanese style to American clothing.
Their distressing has always been very natural and never contrived. While their emphasis on light to mid-weight fabrics mimics the feel of broken in jeans.
Comfortable design has won over legions of fans, including many normal guys who love AG's feel.
Now under the control of new owner Samuel Ku, AG is no longer a denim brand but a lifestyle brand. Their knits and outerwear (see below) to go along well with their denim.
The Best AG Men's Jeans
Check out some of the best choices that AG has for the new season.
1/2
Shorts
Shorts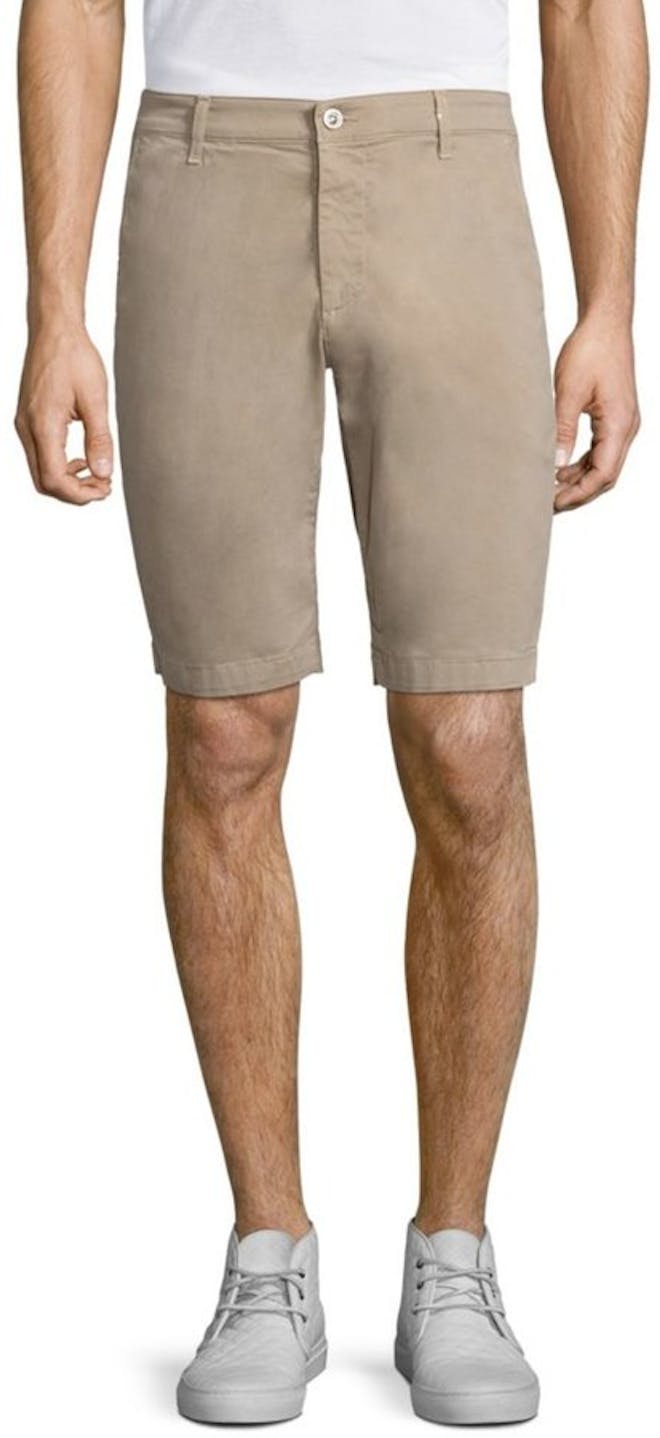 AG Jeans from Saks Fifth Avenue $50.00
Soft, washed cotton defines these relaxed-fit shorts Banded waist with button cl.
---
1/3
Slim Jeans
Slim Jeans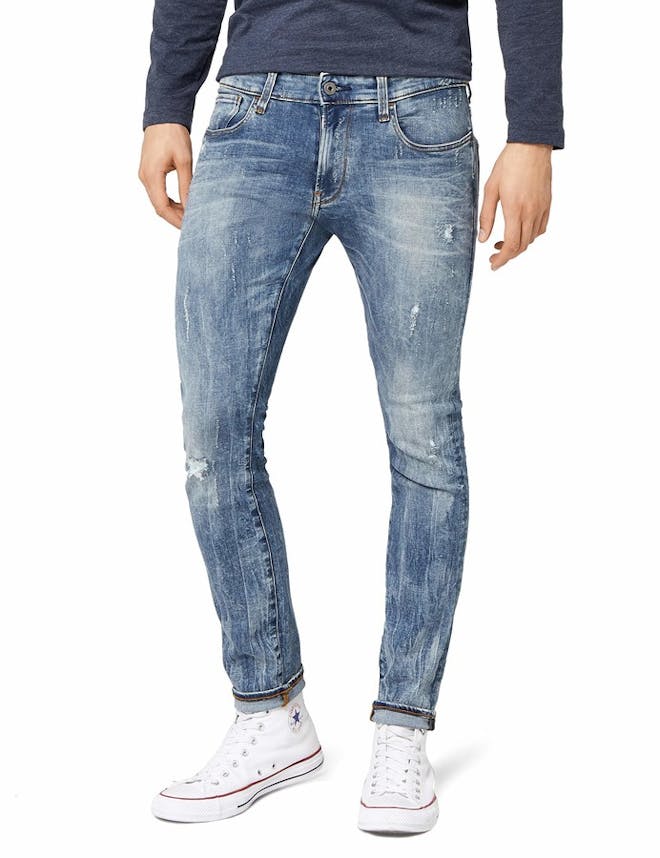 Lor super stretch Light vintage aged destroy.
---
1/1
Shorts
Shorts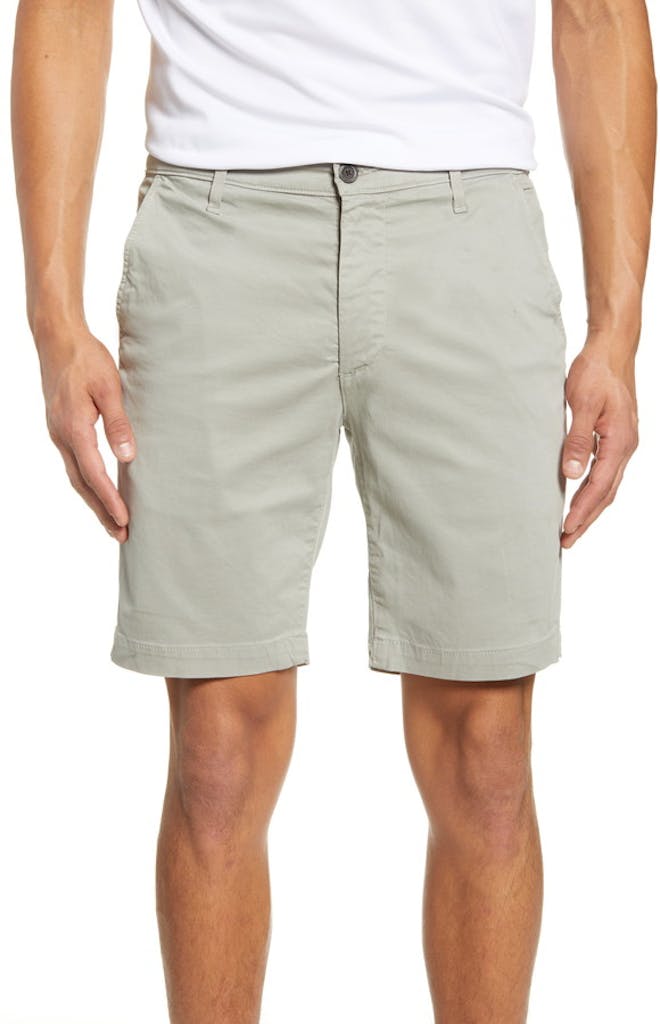 AG Jeans from Nordstrom $125.00
Stretch-cotton construction lends a relaxed look and easy comfort to slim-fittin.
---
1/4
Casual Pants
Casual Pants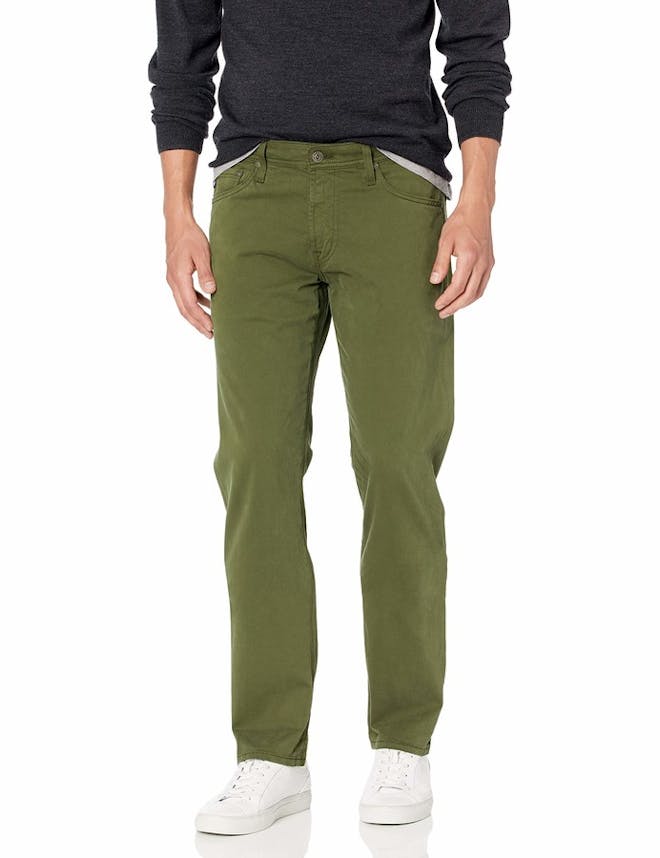 AG Jeans from Amazon.com $136.23
Zip fly with button closure Five-pocket style True to size Sueded stretch sateen.
---
1/5
Casual Pants
Casual Pants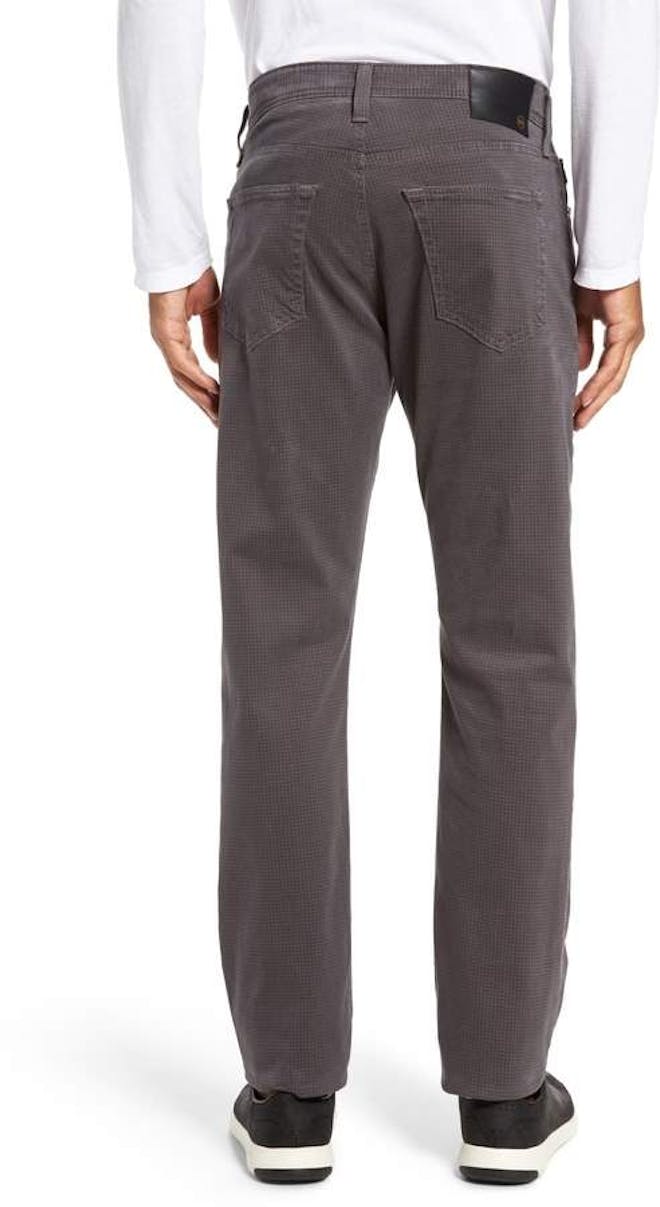 AG Jeans from HauteLook $198.00
Tonal micro patterning spruces up these sueded-cotton pants, but is still muted .
---
AG Fit Review
AG Fit Jeans fit true to size and snugly at the waist. Of course, you should always check each pair before purchasing, but in general you won't need to size up or down. AG originally gained attention back in the day for their stretch denim and comfortable fit, which holds even more true today.
AG Jeans will shrink by using alternative methods. They are able to hold their size and have "memory" in them so they will fit well, but they do not shrink unless you do it.
AG stands for Adriano Goldschmeid, the creator of the jeans, who left Levi to open his jeans company.
Do AG jeans fit true to size?
Unlike most jeans, yes AG jeans do fit true to size.
Last Updated on