Adriano Goldschmied (AG) is an OG premium denim brand.
Since launching in early 2000s, AG has had a huge following. For good reason, too, as AG were one of the first to popularize premium denim. AG also was one of the first denim brands to bring European and Japanese style to American clothing.
Their distressing has always been very natural and never contrived. While their emphasis on light to mid-weight fabrics mimics the feel of broken in jeans.
Comfortable design has won over legions of fans, including many normal guys who love AG's feel.
Now under the control of new owner Samuel Ku, AG is no longer a denim brand but a lifestyle brand. Their knits and outerwear (see below) to go along well with their denim.
The Best AG Men's Jeans
Check out some of the best choices that AG has for the new season.
1/2
Slim Jeans
Slim Jeans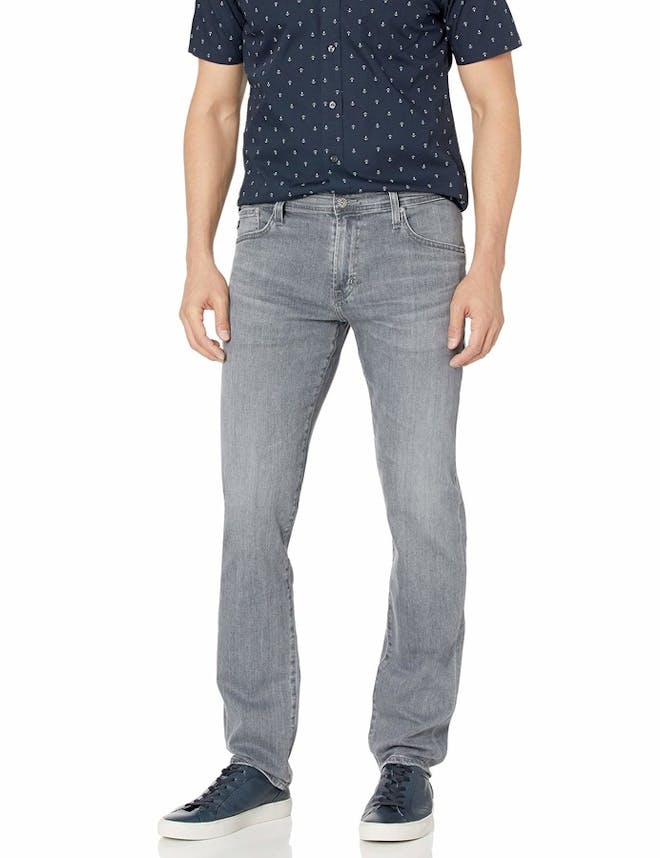 AG Jeans from Amazon.com $20.13
Classic five-pocket design.
---
1/5
Slim Jeans
Slim Jeans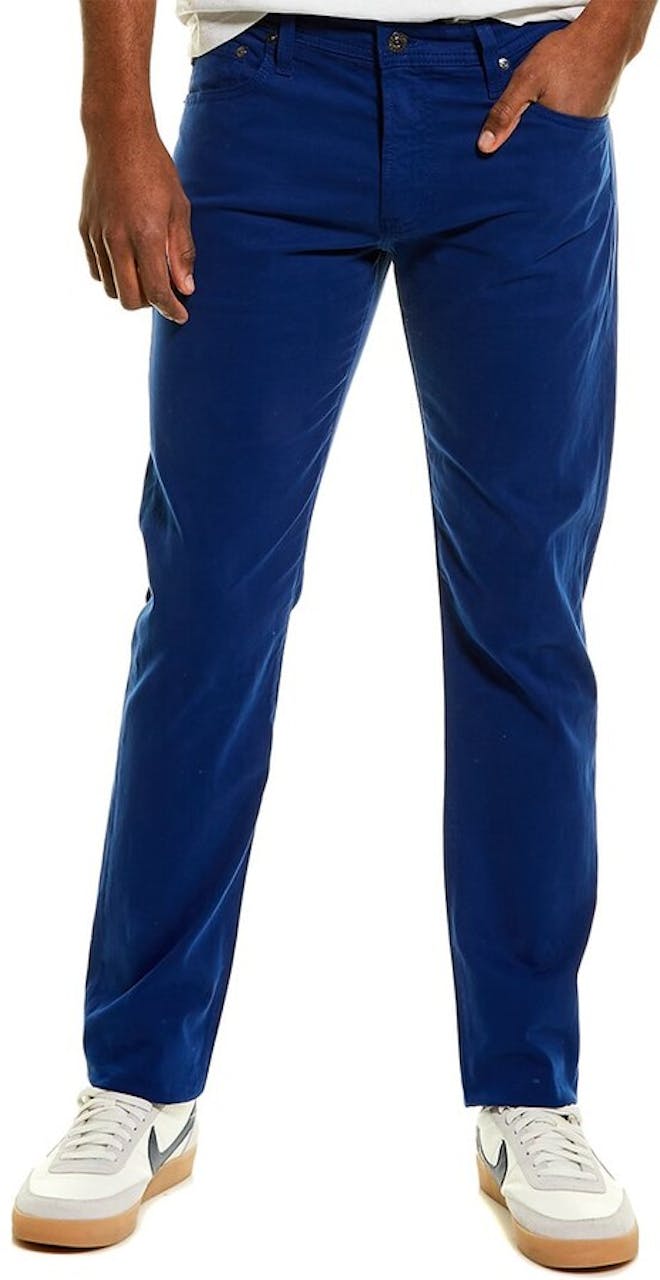 AG Jeans from Rue La La $178.00
Guaranteed for Easter Color/pattern: blue Inseam approximately 33.
---
1/3
Relaxed Jeans
Relaxed Jeans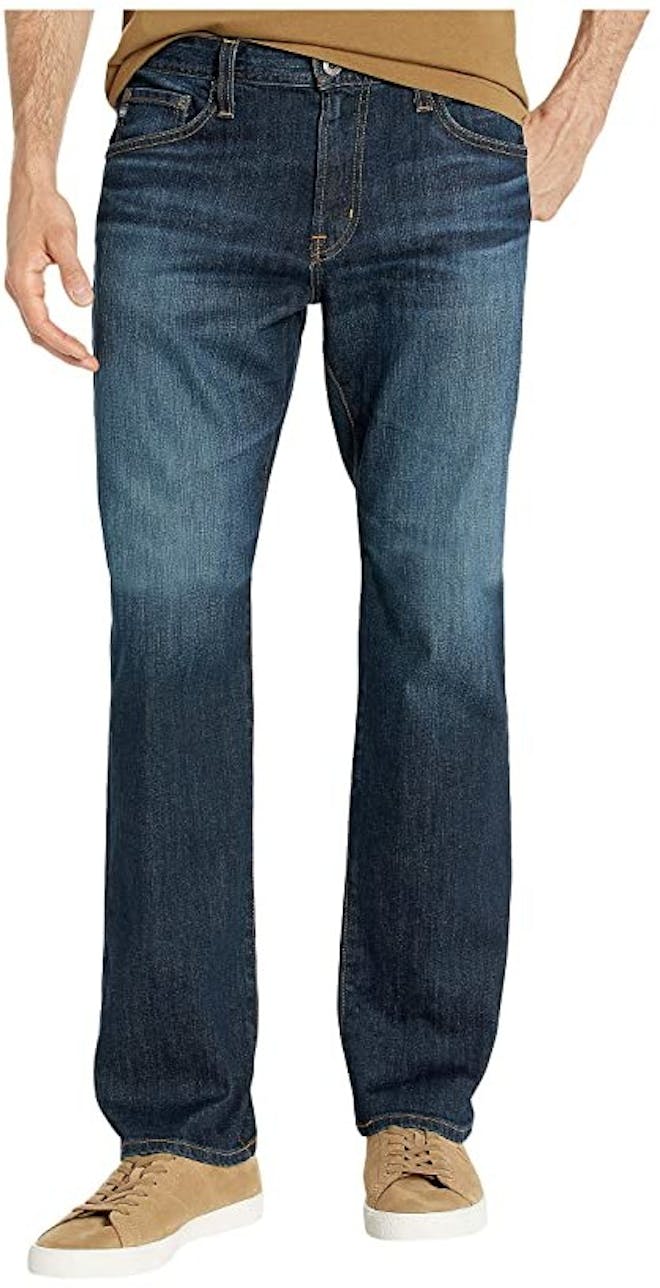 The AG® Adriano Goldschmied Protégé is a classic straight-leg jean that's cut.
---
1/1
Straight Leg Jeans
Straight Leg Jeans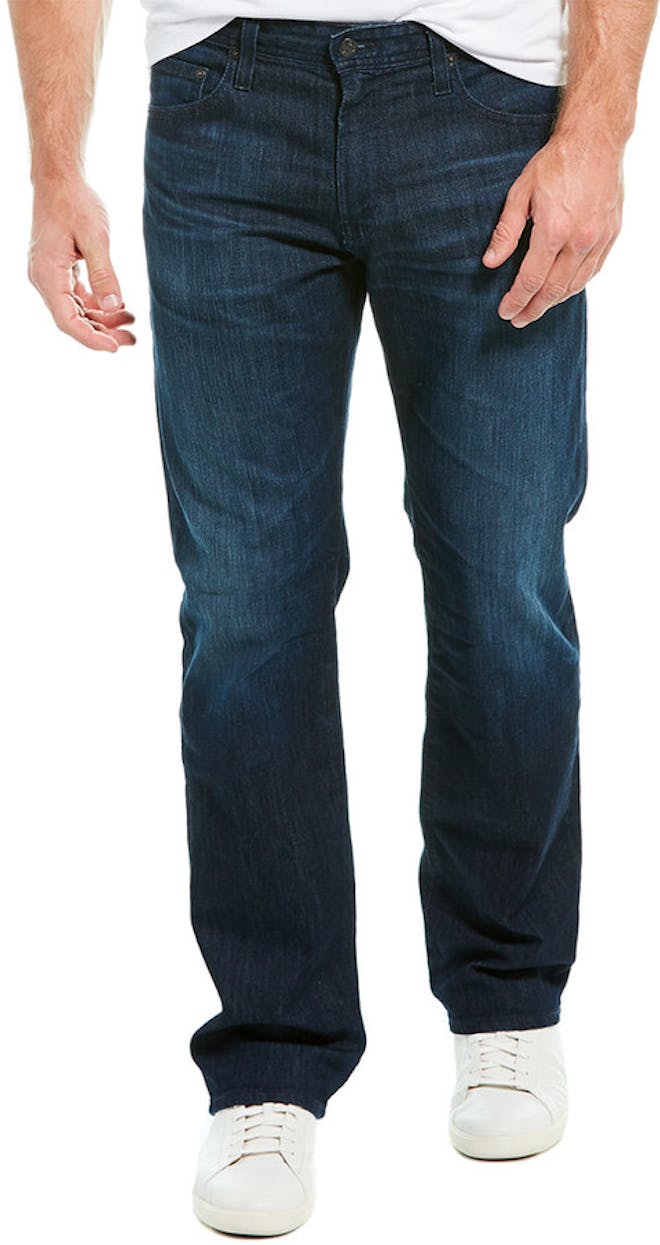 Color/pattern: 5 years hrn Inseam approximately 33in 10in front rise; 14in back .
---
1/4
Straight Leg Jeans
Straight Leg Jeans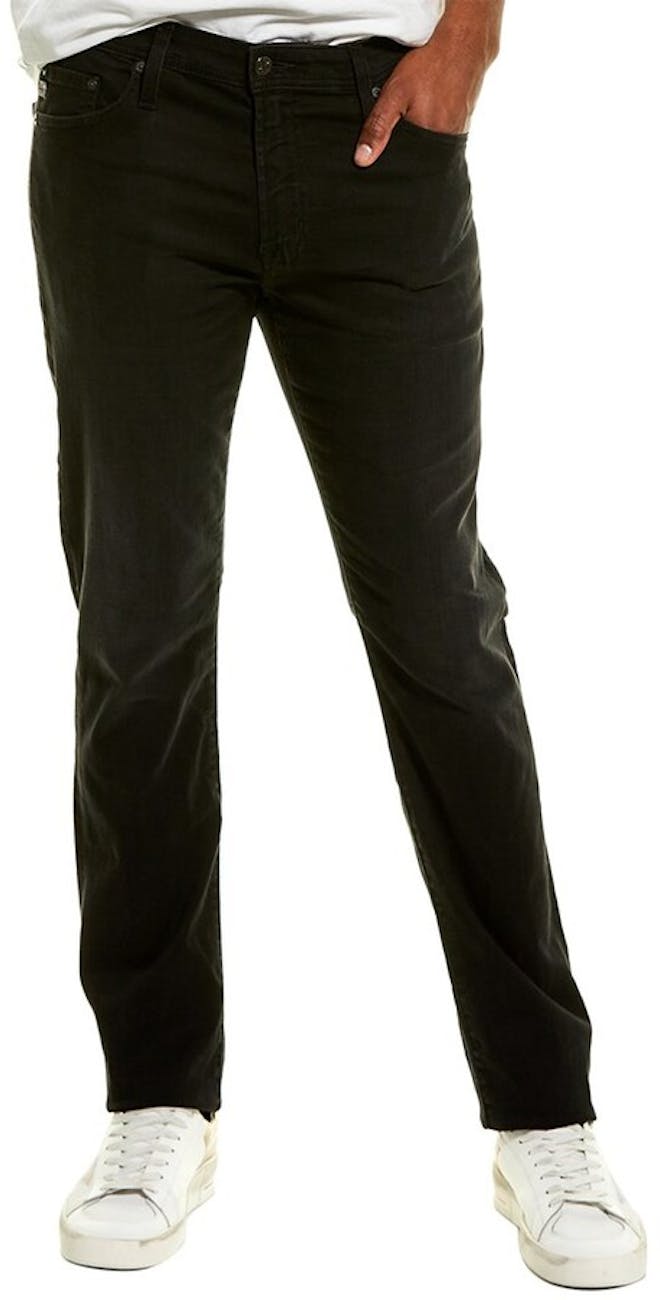 AG Jeans from Rue La La $225.00
Guaranteed for Easter About the brand: Premium denim in standout washes and cuts.
---
AG Fit Review
AG Fit Jeans fit true to size and snugly at the waist. Of course, you should always check each pair before purchasing, but in general you won't need to size up or down. AG originally gained attention back in the day for their stretch denim and comfortable fit, which holds even more true today.
AG Jeans will shrink by using alternative methods. They are able to hold their size and have "memory" in them so they will fit well, but they do not shrink unless you do it.
AG stands for Adriano Goldschmeid, the creator of the jeans, who left Levi to open his jeans company.
Do AG jeans fit true to size?
Unlike most jeans, yes AG jeans do fit true to size.
Brands Similar to AG Jeans
A few brands you will want to check out…
More Articles About AG Jeans
A few articles we think you will be interested in
Popular Styles for AG Jeans
The most popular styles…