J Brand is a leader in denim and fashion founded in Los Angeles in 2005, guiding Los Angeles to be the denim capital it is today. J Brand values the elevated and self-expressive life, and doesn't hesitate to direct both the jeans industry and modern lifestyle.
They designed the first true skinny jeans back when relaxed fit was most successful, and created many iconic looks in denim history that are today's staples. They care about sustainability and partner up with numerous celebrities to promote sustainable collections. J Brand is a brand that greatly influences what's mainstream.
The Shortlist of Our Favorites
See our picks for the best below ↓
---
our favorite jeans
Our Favorite J Brands Jeans
And a little about what makes each special…
1/3
Cropped Denim
Cropped Denim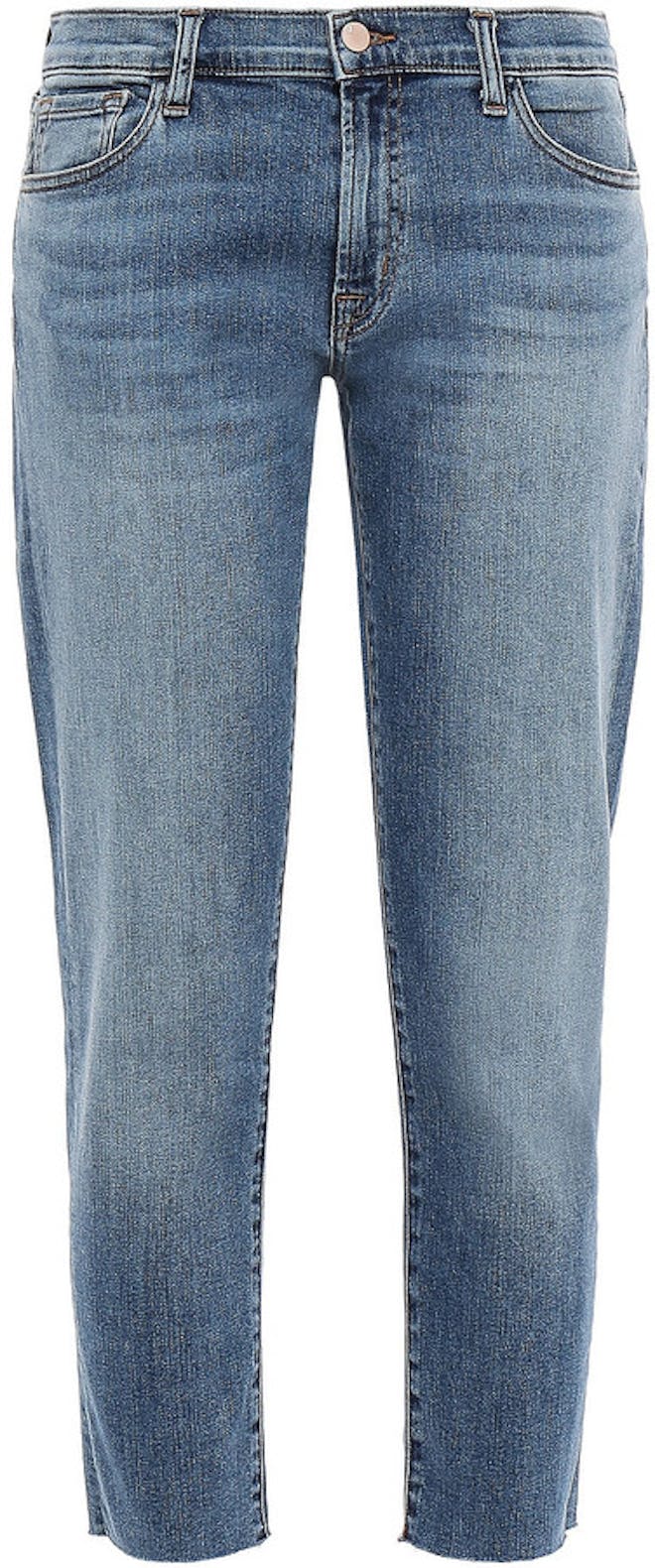 J Brand from THE OUTNET.COM $228.00
Straight leg jeans Faded Denim Cropped Multipockets Belt loops Mid-rise cut Butt.
---
1/7
Flare Denim
Flare Denim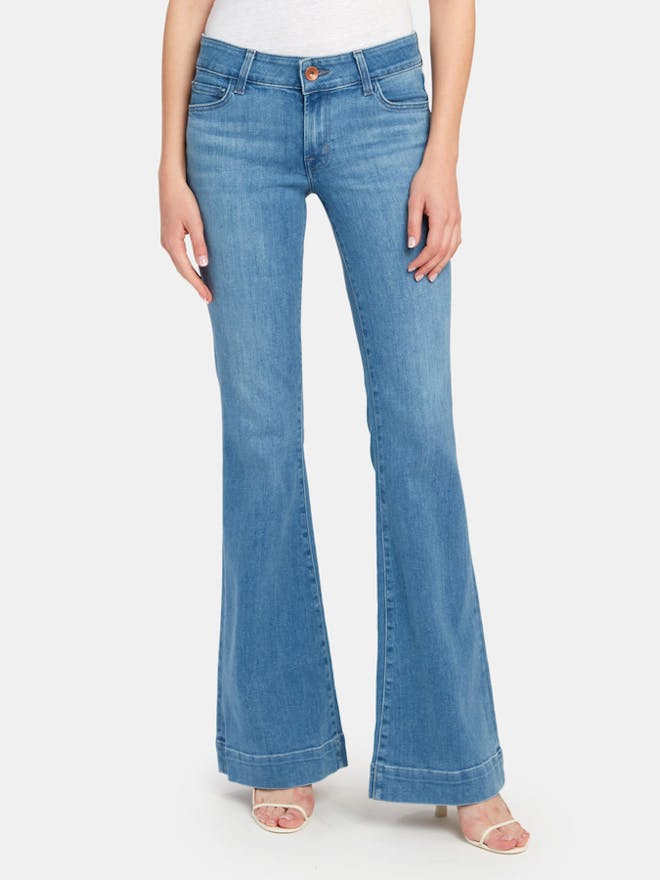 True to size Midweight, stretch denim Low rise Flare leg 5-pocket styling Button.
---
1/5
Skinny Denim
Skinny Denim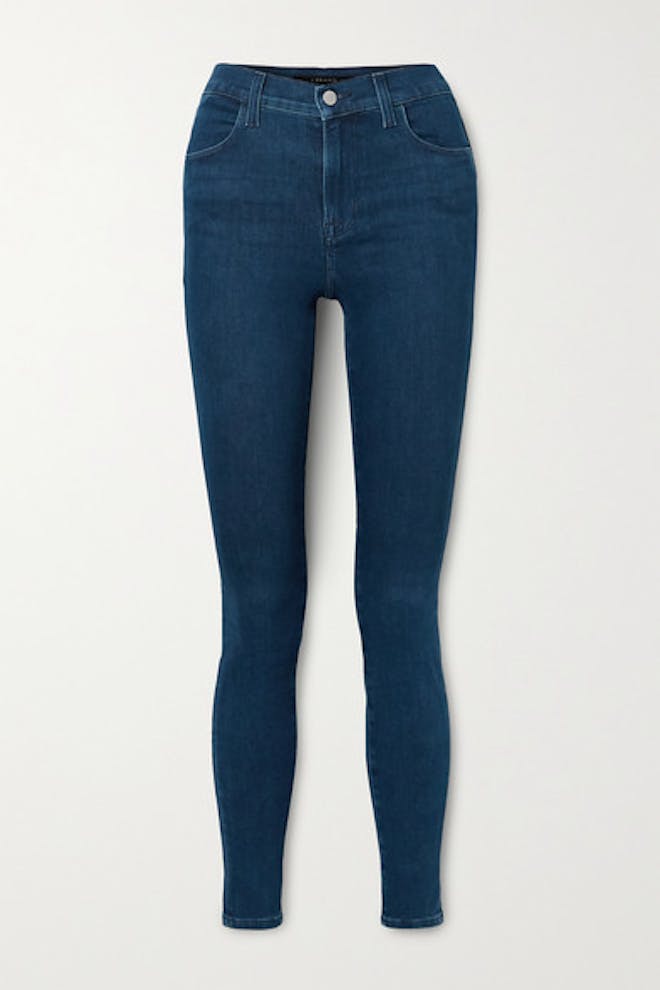 J Brand from NET-A-PORTER $230.00
It's no surprise that these 'Maria' jeans are J Brand's best-selling pair – they.
---
1/6
Cropped Denim
Cropped Denim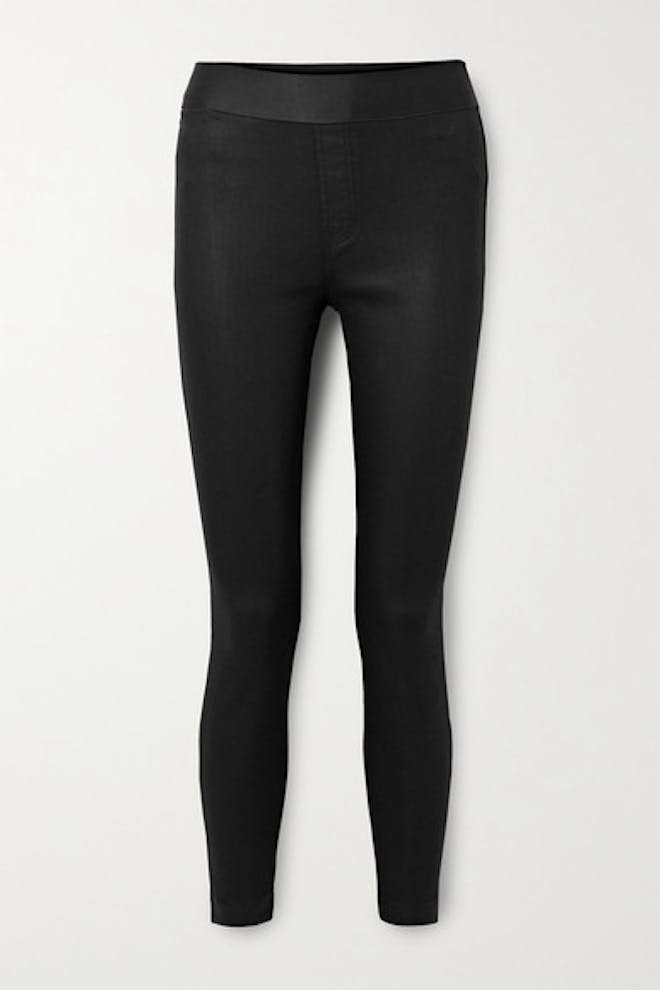 J Brand from NET-A-PORTER $230.00
J Brand's 'Dellah' jeans are one of the label's most popular styles, thanks to t.
---
1/1
Cropped Denim
Cropped Denim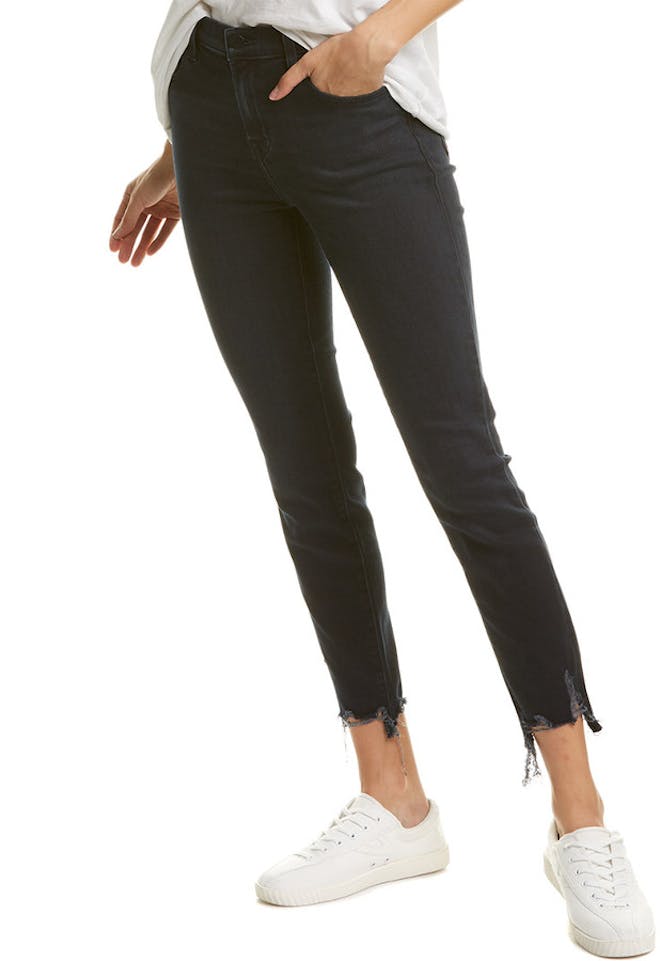 Price as marked.
---
1/9
Cropped Denim
Cropped Denim

Flattering skinny jeans with edgy distressed detailing.
---
1/4
Cropped Denim
Cropped Denim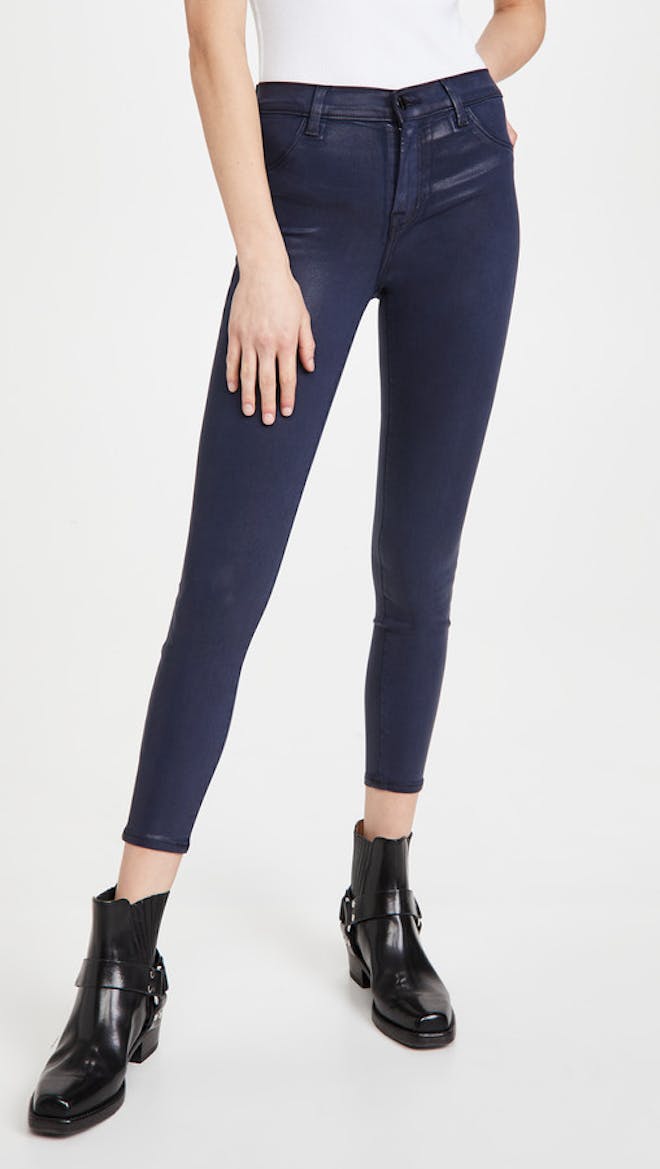 J Brand from Shopbop.com $268.00
∙Fabric: Lightweight super-stretch coated denim ∙Ankle length ∙Button closure an.
---
1/2
Classic Denim
Classic Denim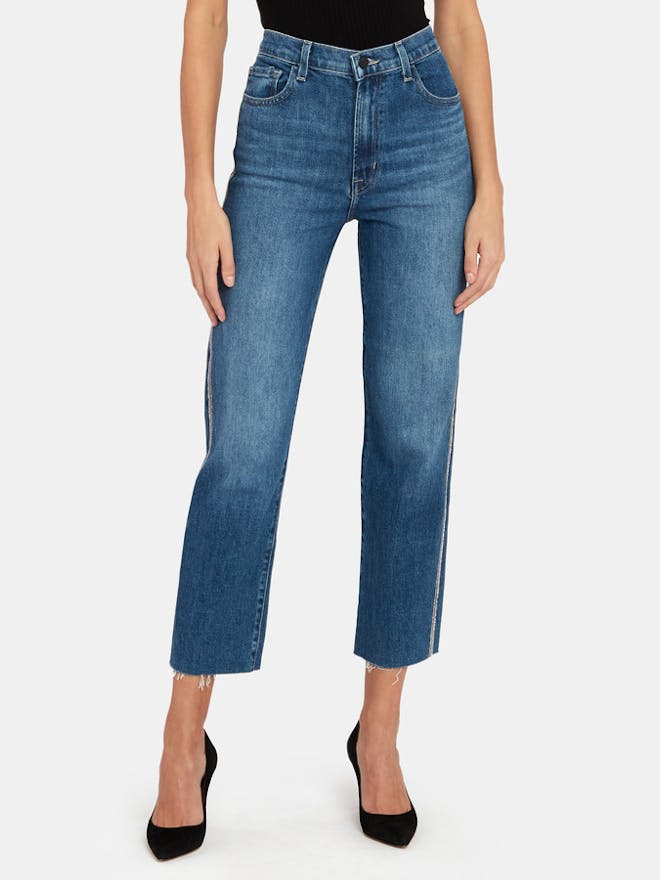 Midweight, stretch denim High rise Straight leg fit Ankle length Raw hems Medium.
---
1/8
Skinny Denim
Skinny Denim

J Brand from Mytheresa $302.00
The Dellah leggings from J Brand offer a second-skin fit, perfect for pairing wi.
---
Research / Frequent Questions
Do J Brand Jeans Fit True To Size?
J brand jeans are luxury jeans retailing at over $100 per pair. Their wash, stretch, and fit were designed to sustain the obstacles of daily life and were meant to last multiple wears to get your moneys worth. Ever since J Brand's launch in 2005, they have been working to make sure their jeans are of quality and are meant to fit true to size.
J Brand jeans do eventually shrink but not in the way that they become too small for the owner. J Brand jeans shrink in the way that they will shrink to fit the body of the wearer for a more custom fit after every wear. Really sinking into the creases of the body.
The denim of J Brand jeans will shrink naturally overtime therefore there aren't really any special precautions to take to prevent shrinkage. However, washing inside out or reducing washes helps with retaining the color of your J brand denim. The denim of J Brand jeans generally have a natural shrinking and fading process over time
All brands of jeans stretch out. The best you can really hope for when you buy a great pair of jeans is that you get a pair that have a material that helps the jeans retain their "memory.' There are ways to help them get back in shape though.