We may earn compensation through affiliate links in this story.
R13 Denim is a medium sized company located in NYC
You can find them online at www.r13denim.com and on instagram at www.instagram.com/r13
You can find their fit guide online at r13denim.com/pages/size-chart
After reviewing R13 Denim's reviews across all fits, they've scored a 4.21/5 for quality, while average fit tends to run slightly large. The average price for a pair of jeans is $373.11.
They are carried by Shopbop, Farfetch and Nordstrom
Below, we take a look at the most popular & highest rated styles, along with interesting information, like when sales are coming up and more.
Frequent Questions About R13
The Best R13 Jeans
And a little about what makes each special…
1/6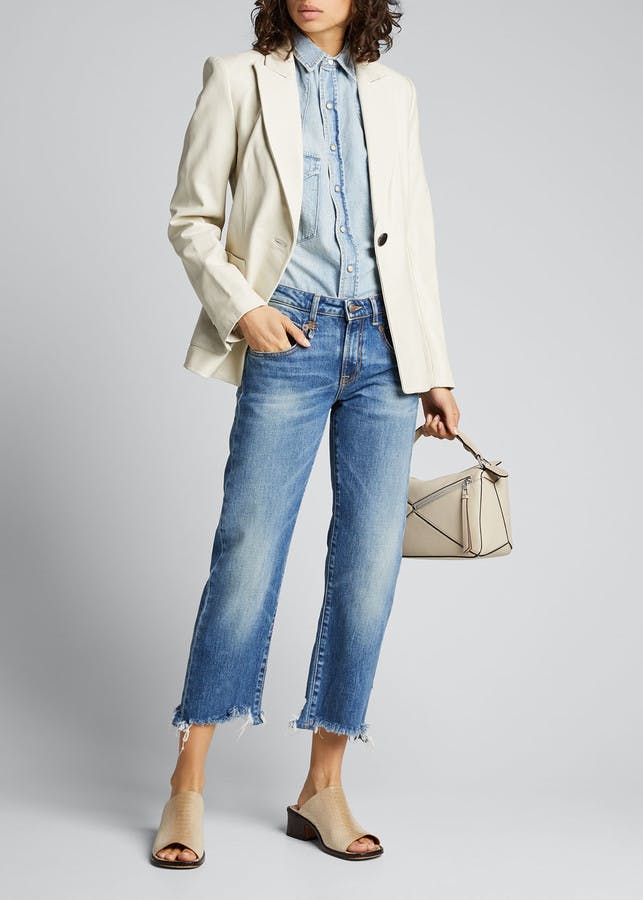 These jeans are made of 100% cotton and have a high waist, a straight leg, and a ripped hem.
---
1/6

---
1/6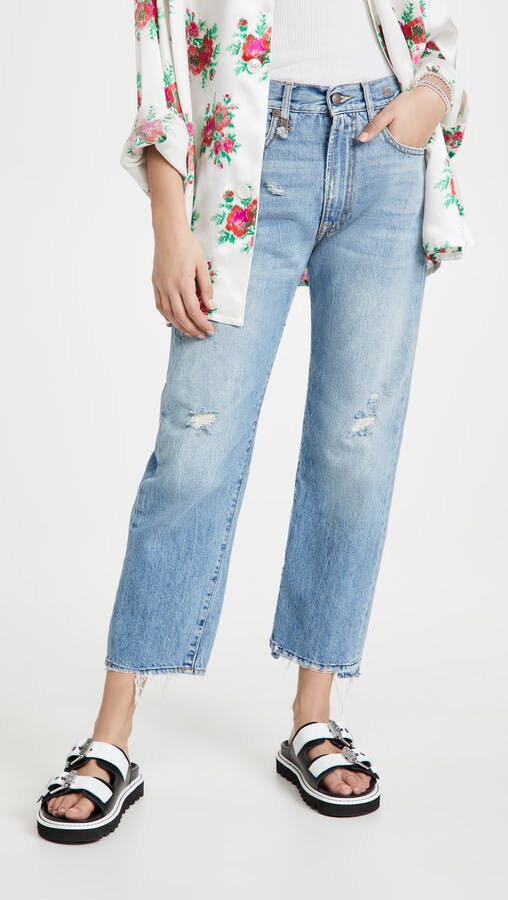 ---
1/6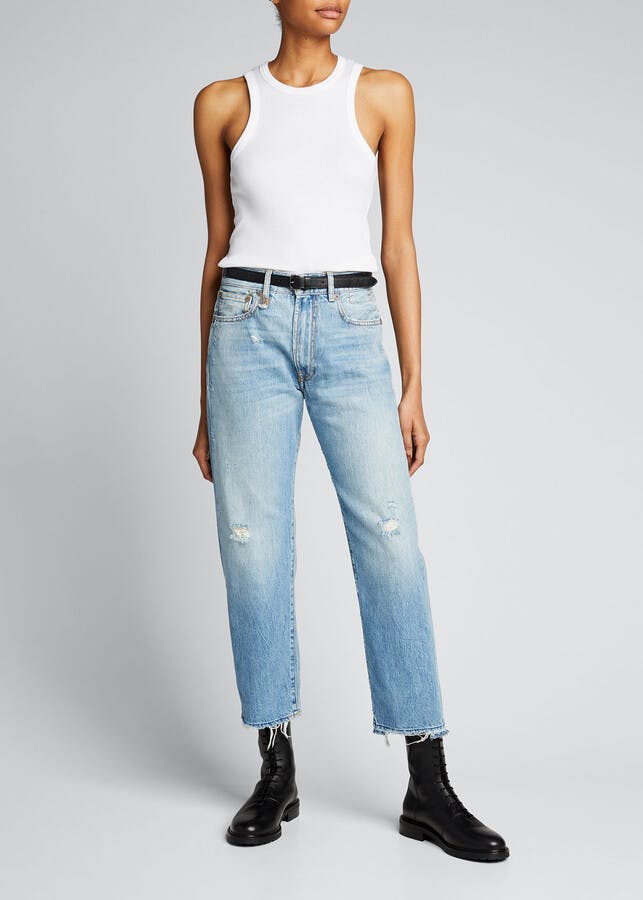 Boyfriend Jeans with Frayed Hem are a pair of jeans that are cut to fit loosely around the waist, thighs, and calves. The hem is left unhemmed and has a frayed look.
---
1/6

These jeans are a great choice for someone who is looking for a distressed, faded look. They come in a variety of colors and sizes.
---
1/6

A pair of jeans with a pleated front and wide legs.
---
R13 Fit Guide
If you like R13 Denim, then check out…
What Customers Are Saying About R13 Denim
Of the 39 reviews we analyzed, 28 were positive, 10 were negative, and 1 were neutral. Below are a few snippets from the reviews.
"Pants are amazing. I usually wear a 25 in R13. They fit perfect. Big ,but not out of control. If you want them super big, size up. I am 5'6″ and weigh 118lbs."
About the Fit Sizing: True to Size / As Expected
"I love the biker boy fit, wish they would do more colours. Nice cropped length, although not as much stretch as other R13's I have. I did go up a size to a 25 as I wanted a slightly looser look."
About the Fit Sizing: True to Size / As Expected
"Luv these sneaker & wear them a ton. I usually wear a 7 in shoes & sneakers. I'll order 71/2 if I want extra room to wear w thick socks. These shoes definitely run small. I ordered a 37 originally & they were way too short. I had to send them back for a 38. I can wear them all day long without any discomfort. They go with everything & they're extremely comfortable!"
About the Fit Sizing: Smaller than Expected
"This is supposed to be a luxury brand but is all made with very bad quality and cheap materials.
Too expensive, not worth it."
About the Fit
"Love these!!! Such a cool boot. I typically take a 7 or 7 1/2 US. I took these in a 37EU. They were a little snug but not tight. But they loosen up with wear. The zip is a little stubborn at first but that also loosened up after 2 wears. These boots are pretty comfy."
About the Fit Sizing: True to Size / As Expected
Do R13 jeans run small?
Do R13 jeans run small?
No, they don't.
More Articles About R13 Denim
A few articles we think you will be interested in